Home

Flourish Events & Concierge
Details
Day-Of Coordination, Full Service Wedding Planning, Planning
Contact Info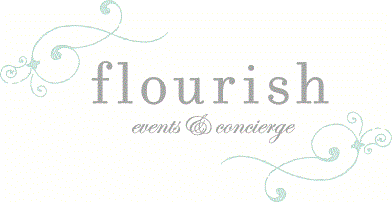 7329 Lohmeyer Ave., St. Louis, MO
St. Louis Metro and Surrounding Areas
Reviewed on

5/28/2016
Absolutely Wonderful! Thank you, Allison, for all your help and planning in making my daughter's wedding a dream come true! As the wedding weekend planner you were always available to help with the many decisions. The wedding day was beautiful and went so smoothly, thanks to... Read More your calm, focused and organized planning. You even helped our little ring bearers put on their tuxes and readily bustled the bride's gown at the reception! Your sweet and professional personality was a perfect match for our family with the many details of a large wedding with many out-of-town guests. You put us all at ease and helped make my daughter's wedding so wonderful! You are the best--Thank you, Allison!
---
Reviewed on

6/20/2016
Li P
I really enjoyed working with Allison, she's very detail-oriented, calm, and friendly. My wedding day went better than I could've ever imagined. Everything exceeded my expectation thanks to her many years of experience. Very professional, and always there to help with any... Read More questions I have without hesitation. I had the best time ever at my own wedding, and I didn't have to worry about all the little details because I know she's got it covered. Thank you so much Allison! I wouldn't know what to do without you!
---
Reviewed on

6/10/2015
Megan L
I am sitting here with Joe, reminiscing about the perfect day we enjoyed yesterday thanks to you. You were so wonderful. Calm, focused, joyful. I feel so lucky that we had all your tireless help
---
Reviewed on

8/24/2016
As the mom of the bride, I was thrilled to have Allison's help with our daughter's wedding. MONEY WELL SPENT!! We had a large number of out of town folks for whom we provided transportation and Allison arranged it all. Some busses started earlier than others and she monitered... Read More the whole thing so that it worked like clockwork! Her detailed timeline helped us to solidify what we wanted and how it would all work. She contacted the florist, bus people, church coordinator, band and reception site folks so we had to do nothing but enjoy!! She remembered everything that we wanted and helped us think through logistics, some aspects which we would not have considered without her. She is calm, sweet and was unobtrusive at the reception, only speaking if she had something to add or tweak. She did an incredible job, right down to running by the drug store to pick up some Benedryl cream for a spot on my arm that broke out from handling some flowers. Thanks to Allison for making our day so completely stress-free!
---
Reviewed on

7/18/2016
Kelli K
We worked with Allison for well over a year and she helped our ceremony and reception go off last weekend without a hitch. She wasn't pushy, but also wasn't a pushover. She struck the perfect balance and was always prompt with replies to my millions of emails. She truly was... Read More wonderful and made everything perfect. We chose the complete coordination package which was not a mistake - in fact, it was a bargain. Do not hesitate to hire Allison, she'll make the best day of your life even better than you could imagine.
---
Reviewed on

7/18/2016
Just had a Magical Weekend with my daughters wedding. Allison is absolutely the best!!! Her knowledge and "know how" made this a seamless experience as she guided us through wonderful lifetime memories. No detail was left unturned and you could enjoy every moment knowing... Read More Allison had your back with her expertise. Such a joy to work with her.
---
Reviewed on

6/23/2016
Nicki K
This is kind of late, but I loved working with Allison! I wasn't initially planning on hiring a wedding planner, but I'm so glad I did. Allison created a custom package for us that met our finical and planning needs! She also connected us to the perfect vendors, she has a lot... Read More of knowledge in this area! She also handled some unique requests, from having friends help serve at our reception to working with a restaurant that normally, does not do wedding catering. She was invaluable the day of making sure our ceremony and reception which was a bit of a drive from the church, were all going smoothly! I don't know what we would have done without her and her timeline ;)! You will not be disappointed if you hire Allison!
---
Reviewed on

6/20/2016
Cileia M
You did such a wonderful job! You created magic. Thank you VERY much!
---
Reviewed on

6/20/2016
Thanks Allison, we couldn't have done it without you!
---
Reviewed on

6/18/2016
Brianna B
Allison was very easy to work with. She was hired as the weekend coordinator for our wedding, and almost everything went off without a hitch. I felt very stress free the day of the wedding knowing someone else was in charge of all the little details while I enjoyed the day. I... Read More was a little disappointed to find out that the ice cream machine didn't work and the vendor wasn't contacted per the directions to trouble shoot, so our guests didn't get their ice cream bar. Other than that though everything was good!
---
Reviewed on

6/07/2016
Danielle B
I am absolutely terrible with decorations and I knew I would need help making sure my decorations all went together. Allison was a huge help and she had some wonderful ideas to help piece the wedding together. She was well prepared for the rehearsal and she put together a... Read More detailed event timeline for the wedding weekend. The wedding went so smoothly with absolutely no issues besides breaking the dance floor two times (not a bad problem to have in my opinion!). I would highly recommend Allison for all event planning needs!
---
Reviewed on

5/11/2016
Katie H
Thanks for helping us over our wedding weekend! I was especially grateful you took on our wedding, even though it was on your birthday. I wouldn't have been able to keep track of time without you; you were very focused and made sure the entire event stayed on schedule! And the... Read More outline you made for us was so helpful! Knowing you verified times with our venders eased a lot of my wedding stress. I am sure there were many unoticed things you took care of too, as the entire event went smoothly. Thank you for everything!
---
Reviewed on

5/09/2016
Thanks so much for your help, I was amazed at how well everything went and I'm so glad everyone enjoyed themselves!
---
Reviewed on

3/29/2016
It was wonderful and we had a great time! THANK YOU!
---
Excellent all around
Reviewed on

10/12/2015
Allison McDonald did a fantastic job coordinating my wedding ceremony. She was organized, efficient, and a pleasure to work with on all accounts. From our initial meeting, to the ceremony rehearsal, to wrapping up the big day, Allison was a true professional. I definitely... Read More recommend her and Flourish Events!
---
Reviewed on

9/29/2015
Elisa P
Allison is super sweet, organized, calm, patient, attentive and awesome! I'm a wedding photographer who has worked with her and I tell all my clients to hire her!
---
Worth every penny!
Reviewed on

7/28/2015
Mandi M
After spending months planning your wedding down to the tiniest detail, the big day arrives, and you can just enjoy the fruits of your labors, right? That's what I thought—but if it hadn't been for Allison from Flourish Events, I don't think our wedding would have gone nearly as... Read More smoothly. Let me be honest, I thought people were crazy to pay for a day of wedding coordinator. But after several months of stressful wedding planning, I gave in and splurged on Allison. And I am so glad we did. She took care of all the stressful day-of chores and last-minute decisions for us so that we could enjoy the most important day of our lives. Take it from me—if you want to be sure that you can sit back and relax on your wedding day (while still making sure everything is just as you had planned), Allison is the person you need!
---
The best coordinator is an invisible one!
Reviewed on

6/29/2015
Allison did a great job coordinating our wedding. We opted for a modified wedding weekend coordination package and Allison attended our rehearsal as well as the day-of events. I worked with Allison before the event, forwarding her my contracts and putting together a timeline.... Read More I think the true sign of good coordinating is that I enjoyed a relatively seamless and stress-free wedding day -- if there were problems or hiccups, they were dealt with and I was not alerted. In my mind, this is exactly what a day-of coordinator should be doing. Thanks to Allison, our wedding day was about us -- and not about the logistical maneuvering that made the day work.
---
Reviewed on

6/10/2015
Dee M
You made this a beautiful week-end. We had many complements on how smoothly the wedding ran and the attention to details. Thank you!
---
Reviewed on

6/09/2015
Thanks to Flourish Events for all their help on my special day!
---
Reviewed on

6/09/2015
Jennifer H
Thanks Allison, You were fabulous!
---
Reviewed on

6/09/2015
Carol K
What a PHENOMENAL job Flourish did! Allison made the night so much more enjoyable for us!
---
Very Accommodating Helper!
Reviewed on

1/28/2015
Allison was such a pleasure to work with! She was patient, organized, knowledgeable and calm! She was willing to take on just about any wedding related task and help put my day-of bridal anxieties at ease. I would highly recommend Allison for any event planning, wedding or... Read More otherwise.
---
Weekend Planner
Reviewed on

1/13/2015
Allison: I want to send you a huge thank you for seeing to all the details Friday. I saw you so many places and it gave me a real piece of mind that I could enjoy my family and friends and not worry about what else needed to be done. Everything looked just like what we... Read More planned and we couldn't have been happier. Thank you so much for being on top of all the details. Please feel free to use us as a recommendation. You did everything you said you would and gave us the freedom to enjoy some very wonderful moments worry free.
---
GREAT decision for my wedding!
Reviewed on

11/14/2014
Alexandra
Allison with Flourish Events is AMAZING! We used her for our Wedding Weekend so we knew everything would run smoothly and we were not disappointed. At the rehearsal Friday evening she put our large wedding party and all of our family members at ease as she walked us through... Read More the ceremony. The planned moments at the reception went off without a hitch thanks to her coordination with our venue and other vendors. She even bustled my dress (perfectly)! I HIGHLY recommend Allison and Flourish for any and all event planning needs!
---
Meet The Owner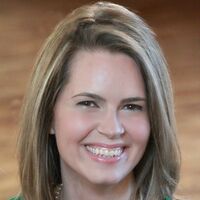 Allison McDonald
With over 10 years of experience in the industry, Allison has been involved in the planning and creation of countless events from the initial brain storm stage to the successful execution of final event-day details. When she's not on an event site, meeting with clients, or living the crazy dream of entrepreneurship, you can probably find her enjoying time with family and friends, learning the basics of home remodeling in a 1920s bungalow, trying a new recipe that has at least 25 steps and as many ingredients, or reading one of the ten books whe has going at one time!