Home

Flourish Events & Concierge
About this Vendor
Keeping your special day stress-free!
Flourish Events provides full-service wedding planning and day-of coordination for today's busy couples and their families. We offer customized options for every budget. Let us worry about the details so you can relax and enjoy family, friends and fun! Visit our website or call Allison.
Details
Day-Of Coordination, Full Service Wedding Planning, Planning
Contact Info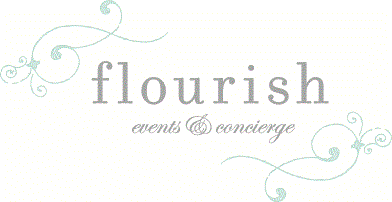 7329 Lohmeyer Ave., St. Louis, MO
GREAT decision for my wedding!
Reviewed on

11/14/2014
Alexandra
Allison with Flourish Events is AMAZING! We used her for our Wedding Weekend so we knew everything would run smoothly and we were not disappointed. At the rehearsal Friday evening she put our large wedding party and all of our family members at ease as she walked us through the ceremony. The planned moments at the reception went off without a hitch thanks to her coordination with our venue and other vendors. She even bustled my dress (perfectly)! I HIGHLY recommend Allison and Flourish for any and all event planning needs!
---
Flourish Events was fantastic!
Reviewed on

9/22/2014
Lindi M
Absolutely loved working with Allison McDonald at Flourish Events! She was totally on top of things and thought of all the details that I didn't even know I should think about! From the beginning planning stages to the day-of execution I was confident that she had it all under control and I could rest easy and not stress about anything. I was amazed by Allison's calm and very helpful demeanor while she works hard to make your dream a reality. She absolutely went above and beyond at my wedding and I can say for certain there was no way we could have done it without her. You won't be disappointed in her amazing work!
---
Choose Allison!!
Reviewed on

6/16/2014
Olivia S
You really should ask for Allison's helping hand. Wedding planning is so stressful and no matter how strong your personal team is, you always need extra help. Allison was beyond awesome for a number of reasons. The obvious - she is organized, asks the right questions, and gets to know you as a bride. The stuff that makes her the right and only choice (duh!) - she is not pretentious or showy, she works with you and will adjust the contract per your needs, she does not try and upsell you, she has integrity, and she will go beyond what is needed to make sure you are taken care of. Seriously, I couldn't stop saying to people, "Allison is soooo sweet and amazing, she really did NOT need to do that..."
---
Worth every penny!
Reviewed on

7/28/2015
Mandi M
After spending months planning your wedding down to the tiniest detail, the big day arrives, and you can just enjoy the fruits of your labors, right? That's what I thought—but if it hadn't been for Allison from Flourish Events, I don't think our wedding would have gone nearly as smoothly. Let me be honest, I thought people were crazy to pay for a day of wedding coordinator. But after several months of stressful wedding planning, I gave in and splurged on Allison. And I am so glad we did. She took care of all the stressful day-of chores and last-minute decisions for us so that we could enjoy the most important day of our lives. Take it from me—if you want to be sure that you can sit back and relax on your wedding day (while still making sure everything is just as you had planned), Allison is the person you need!
---
The best coordinator is an invisible one!
Reviewed on

6/29/2015
Allison did a great job coordinating our wedding. We opted for a modified wedding weekend coordination package and Allison attended our rehearsal as well as the day-of events. I worked with Allison before the event, forwarding her my contracts and putting together a timeline. I think the true sign of good coordinating is that I enjoyed a relatively seamless and stress-free wedding day -- if there were problems or hiccups, they were dealt with and I was not alerted. In my mind, this is exactly what a day-of coordinator should be doing. Thanks to Allison, our wedding day was about us -- and not about the logistical maneuvering that made the day work.
---
Reviewed on

6/10/2015
Megan L
I am sitting here with Joe, reminiscing about the perfect day we enjoyed yesterday thanks to you. You were so wonderful. Calm, focused, joyful. I feel so lucky that we had all your tireless help
---
Reviewed on

6/10/2015
Dee M
You made this a beautiful week-end. We had many complements on how smoothly the wedding ran and the attention to details. Thank you!
---
Reviewed on

6/09/2015
Thanks to Flourish Events for all their help on my special day!
---
Reviewed on

6/09/2015
Jennifer H
Thanks Allison, You were fabulous!
---
Reviewed on

6/09/2015
Carol K
What a PHENOMENAL job Flourish did! Allison made the night so much more enjoyable for us!
---
Very Accommodating Helper!
Reviewed on

1/28/2015
Allison was such a pleasure to work with! She was patient, organized, knowledgeable and calm! She was willing to take on just about any wedding related task and help put my day-of bridal anxieties at ease. I would highly recommend Allison for any event planning, wedding or otherwise.
---
Weekend Planner
Reviewed on

1/13/2015
Allison: I want to send you a huge thank you for seeing to all the details Friday. I saw you so many places and it gave me a real piece of mind that I could enjoy my family and friends and not worry about what else needed to be done. Everything looked just like what we planned and we couldn't have been happier. Thank you so much for being on top of all the details. Please feel free to use us as a recommendation. You did everything you said you would and gave us the freedom to enjoy some very wonderful moments worry free.
---
Flourish saved the day!!
Reviewed on

8/30/2014
Joshua S
If you are considering having a day-of coordinator, DO IT!!! I waited until a few weeks before the big day, and very thankfully managed to snag FlourishSTL. I planned almost every detail of our wedding myself (although in hindsight I believe Flourish would have been a great help). A few weeks before the wedding, I was very nervous about our ceremony and the logistics. I knew that I couldn't rely on any member(s) of my family or friends to make the day go smoothly. Even if your friends and family are the very best and calmest in the world, they still do not run weddings for a living!! You need a true professional to run the show and make sure things go smoothly. Allison listened to exactly how I wanted our wedding day to run, and requested detailed information about our planned program. She ran our rehearsal in a very professional manner. (She also served as a buffer between family members and me! That is PRICELESS!!!). The day of our wedding, everything went completely smoothly. Allison coordinated our "first look" with the photographer (making sure the groom didn't get a sneak peak) and told everyone when to walk down the aisle. She arrived at the reception early to make sure every detail was in place (based on the list we had discussed). I always felt that we were in good hands and it was a huge load off my mind. You are the bride: You have been working on this event for the last year, but the day off, you cannot be in charge of the little details. You need a true professional like Allison to handle all of the details so you can have a wonderful day!! Allison is kind, professional, helpful, and an expert at wedding planning. She will listen to your needs and make sure the logistics of your wedding are perfect!!
---
Allison at Flourish Events was great!
Reviewed on

4/11/2014
Jacqueline M
Allison was a great wedding planner and I would highly recommend her to anyone. She was on time and organized. Did a great job getting everyone where they were supposed to be and making sure everything went smoothly. I just hired her as a day-of planner. We met a few weeks ahead of time and kept in touch until the day of the wedding. She came to the rehearsal and made a nice timeline for me to email to the bridesmaids and groomsman and family ahead of time. Allison was everything you could ask for in a wedding planner.
---
Marvelous!
Reviewed on

3/28/2014
Rick H
Thank you so much! The privilege was all ours! You did a marvelous job…we've heard such wonderful things from our friends and family about the evening. Most importantly, we didn't have to worry about a thing. You just kept it all running so smoothly. Thank you for giving us the opportunity to enjoy the moment. Though we don't see any more weddings in our future, we look forward to the next event with Flourish!
---
weekend of coordinator
Reviewed on

2/02/2014
Johanna O
Allison was hired early on to assist with the weekend of coordination and was very helpful. I loved not having to sort out the timeline for the weekend and she answered questions throughout the engagement. It was so wonderful having someone else be the point person for that weekend so I could just enjoy the time with friends and family.
---
Thank you Allison
Reviewed on

2/01/2014
Michael U
I hired Allison at the last minute. Wish I had done it sooner. She dealt with the chaos of my planning beautifully and made the event flow smoothly.
---
A joy!
Reviewed on

2/01/2014
Sarah O
Allison was a joy to work with and made this complex planning so much easier with suggestions, feedback, encouragement and much more. We could not have done this without her and are so very thankful we found her. Several members of the wedding party commented that the rehearsal was the easiest and best run they had ever seen. Our oft repeated comment within the family was "Ask Alli, she'll know!" On the wedding day, it was a great comfort knowing she was on top of so many things that would have overwhelmed us. It allowed us to simply enjoy the day! She was truly a blessing.
---
Thank you!
Reviewed on

1/31/2014
Kim B
Allison (Flourish) knew exactly what to do and when to do it. With her lists and agenda, she was the perfect "Weekend Of" Coordinator. She was there to double check my work prior to the big day and made sure EVERYBODY that had a part in the wedding extravaganza was where they were supposed to be and doing what they were supposed to be doing. My husband and I and the Bride and Groom were able to relax and enjoy everything about our special weekend. If you're looking for a Coordinator for a wedding or special event . . . keep Flourish (Allison McDonald) at the top of the list!
---
Does a Great Job & Easy to Work With
Reviewed on

1/30/2014
Shana N
You did such a wonderful job helping with our wedding and coordinating all the little details. The evening was really perfect for us, and we couldn't have done it without your help. It was great working with you and thank you so much!!
---
May 31 wedding
Reviewed on

6/10/2013
Freda F
I had the privilege of working with Allison on my daughter's wedding. I wanted to do most of the planning myself, so what I really needed was a "day-of" coordinator so I could enjoy the day. Choosing someone to help you with the most important of days was a little scary but Allison was recommended to me by a friend & I was not disappointed. She really listened to me to understand our vision of the wedding, offered suggestions as needed & guided me through my unchartered waters of wedding planning. She came to my home a few weeks out to go over everything, organize the timeline, & get all details worked out. She was in contact with me via email & phone calls throughout that last few weeks to make sure I was doing OK. She contacted all of the vendors to make sure everything was set to go & to schedule delivery & set up times. She came back to my home the day before the wedding to pick up most of the supplies for the reception so she could get things set up for us the next day. She brought everything together that day & made it so that I truly was able to relax & enjoy the evening with my family & friends. She stayed to the bitter end to make sure everything was cleaned up. It was a long day for her but she was a delight through it all. I would definitely recommend having a wedding planner help with your day. It is money well spent! My experience with Allison was very positive & I highly recommend her as a wonderful choice of wedding planners.
---
April 2012 Bride
Reviewed on

11/01/2012
Brynna M
Hiring Allison was the best decision I made in my wedding planning. I didn't have to worry about a thing the week of my wedding or the day of. She is organized, professional, and not to mention fun! Couldn't have asked for better service!
---
Whole heartedly recommend Allison!!!
Reviewed on

10/10/2012
nanette b
Allison was a treat to work with! She was recommended by a friend and I am so please she was! Allison helped me keep timetables and stay on top of things for a short turn around. We worked on the wedding for 5 1/2 months and she helped me stay on track and meet deadlines for completing selection of vendors, reception sites, lighting and bands. Not only that but getting a dress purchased and fitted on time, rings, selection of rehearsal dinner venue and getting save the dates and invitations, rehearsal dinner invites out on time. As time got closer to our date, Allison also kept the vendors all on track. Allison was perfect the night of both the rehearsal and wedding night making sure everything was exactly the way I wanted everything so I did not have to worry. Thank goodness she was there! I was able to enjoy my wedding with my new husband and all our guest! The night went smoothly and everything went off without a hitch! Thank you Allison and Flourish Events & Concierge! I would whole heartedly recommend Allison!!!
---
Fantastic!
Reviewed on

8/16/2012
Lisa H
Allison at Flourish Events was great to work. From the very beginning she was easy to work with and returned phone calls and emails promptly. She understood what I needed from her services and worked with me on creating the perfect plan. She directed the rehearsal and wedding with calmness and confidence, even in 100+ degree heat! She assisted with and coordinated the set up and everything looked great. The day and evening went smoothly and we were able to relax and enjoy and not worry about a thing! I would definitely recommend Allison and Flourish Events to anyone!
---
St. Louis Bride
Reviewed on

6/25/2012
Mary R
Flourish helped me plan my wedding day this past May, and I could not have been happier! Allison took care of every detail — from the rehearsal, to getting our bouquets, to setting up the ceremony and reception sites, to confirming vendors, to making sure everyone stayed on schedule and more — everything went so smoothly! My husband and I had such a wonderful carefree day; we wish we could live it all over again!
---
Meet The Owner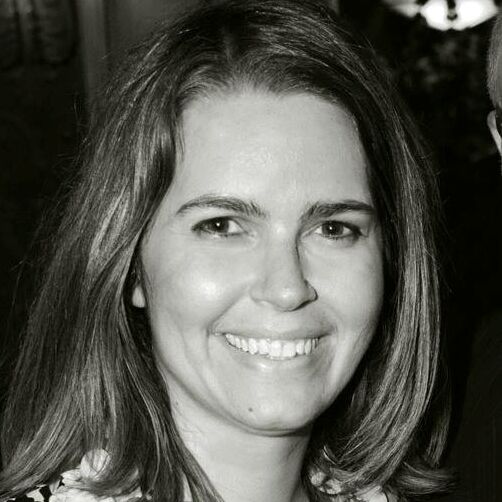 Allison McDonald
With over 10 years of experience in the industry, Allison has been involved in the planning and creation of countless events from the initial brain storm stage to the successful execution of final event-day details. When she's not on an event site, meeting with clients, or living the crazy dream of entrepreneurship, you can probably find her enjoying time with family and friends, learning the basics of home remodeling in a 1920s bungalow, trying a new recipe that has at least 25 steps and as many ingredients, or reading one of the ten books whe has going at one time!
Send Message