Home

Foto Box
Details
On-Site Printing, Photo Booths
Contact Info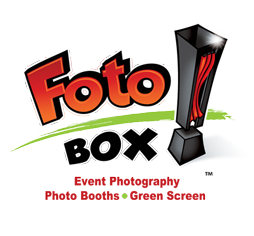 Reviewed on

3/13/2018
Dena G
The people and pricing was great. The template for the photostrip even matched our theme. I would highly recommend it to others!
---
Reviewed on

3/10/2018
Cameron N
If you are looking for the best photo booth company, look no further! Foto Box is amazing! People raved about the photo strip design. Foto Box worked their magic so they matched our ceremony programs. The printing quality was also top notch. They also loaded all the photos onto... Read More their Facebook so people could download it. The staff on site was great and our guests loved the experience! It was a popular destination for our reception all night long! Foto Box is the best of the best! Thank you for helping make our wedding the best day ever!!!
---
Reviewed on

5/17/2017
Janelle B
Foto Box was so fun at our wedding! Everyone loved it, people were taking pictures all through the night! I was very pleased with their service the attendant that was taking the photo was professional and had an awesome personality!I loved the foto album they gave me it was so... Read More cute. If you want a little extra fun at your wedding get foto box it was so fun!
---
Reviewed on

12/23/2016
Crystal P
We used this company last year and loved them so we used them again, but added on the roaming photographer option. He showed up 2 hours late to a 4 hour event, and an hour in he was playing in the photo booth! Terry kept promising our photos would be there by the end of the day,... Read More then the next day (when they weren't sent as promised) saying we'd have the link within 20 minutes, then the next day (when they still weren't sent) saying he was working on them as we speak and we would have them any minute. It's been 2 weeks and we still haven't gotten anything. Not only did we receive terrible service, but we've been lied to through the whole process. Never using them again!
---
Reviewed on

9/29/2016
Meghan M
Fantastic photo booth company. They have tons of options for customizing your booth for your event. We ended up doing an open air booth at our wedding and all the guests absolutely loved it! Everyone had a blast. They offered unlimited prints, props and even a scrapbook that... Read More we turned into our wedding guest book. And the quality of the pictures is top notch. Not only did we get a copy of all the prints, they provided us with an online gallery that we could share with all our friends. Great company, professional, courteous, accommodating and so easy to do business with.
---
Reviewed on

3/07/2016
Katherine G
Worked out perfectly. Everyone loved it. And attendant came and found us to remind us to get some pictures during our busy night.
---
Raving Reviews...
Reviewed on

12/22/2015
Doug G
The pre-wedding communication was on point. We got a New Years deal, that was such a good value we added on the guest book option. They were quick with their responses and polite. On the day of, we really didn't get a lot of interaction with them, BUT everyone couldn't stop... Read More talking about how friendly the booth attendant was. He paid attention to who signed what, and made sure to give family extra EXTRA prints to send to whomever wasn't able to attend. Couldn't have gone better...I would highly recommend this vendor.
---