Home

Freezer's Mobile DJ Service
About this Vendor
Your choice in Chicagoland!
Freezer's Mobile DJ Service specializes in weddings and will focus 100% on you and not make the reception about the DJ. A true professional with over 20 years of public speaking background and a vast music repertoire to engage your guests! Dates are filling fast, so call Jeff and book today!
Details
Country, Dance, Disco, Hip-Hop, Jazz, Latin, Pop, R&B, Rock
Ceremony, Reception, Wedding
MC Services, Recorded Music, Sound Equipment, Music





Reviewed on

10/30/2017
Kelly M
Jeff is amazing! We had Jeff provide our ceremony and reception music for our wedding October 21 2017 at the Levy Center in Bolingbrook, IL. He was so easy to communicate with during the entire process from inquiring about his services to answering questions my husband and I had... Read More to going over the reception planner to making adjustments day of the wedding. He had an easy to fill reception planner to assist in making the evening flow as well as what type of music to have for the evening that he goes over with you before the wedding. Even with our plan set in place the day of our wedding it was windy during our outdoor ceremony so we decided to move the unity candle to inside during the reception and Jeff was able to incorporate that into our evening. He also checked in with us throughout the evening about what was going on just enough to keep us on the same page/on track with the evening but to where it was interrupting us. He was even the one who informed us that our catering wasn't quite ready yet and suggested moving one part of our schedule earlier so we weren't just sitting around. The best part of it all was he kept the dance floor filled the entire night! There was such a great variety that everyone had the chance to show off their moves and we have heard nothing. but great things from our guests about how great our dj was. Jeff truly makes the day about you and ensures that you have a great time as well. My husband and I can't thank him enough for helping us make that night a memorable one!
---
Reviewed on

4/10/2017
Raquel K
Cannot say enough positive things about Jeff and Freezer's Mobile DJ Service! The personability and attention to detail was incredible! Extra effort was always made, including a meeting one month prior to wedding to discuss timeline, details, and requests in addition to a... Read More follow up phone call the day prior. Jeff made sure we felt comfortable and confident. Jeff and his assistant arrived to the wedding hours early to make sure all equipment was ready. Our wedding ceremony music and audio was perfect! Music was ready and played during cocktail hour and dinner. Jeff kept us on schedule with entrances, toasts, first dances, and bouquet/garter toss. He honored our requests but read the room and kept the dance floor full all night! Definitely budget friendly, getting a lot for your money! Highly, highly recommend Jeff and Freezer's Mobile DJ Service!!!!
---
Reviewed on

8/13/2016
Ellen F
Wow! My husband and I had an amazing experience with Jeff as the DJ at our wedding. From the initial planning to the actual wedding, Jeff was very organized and energetic, making it a priority of his for our big day to be absolutely perfect...and it was! He offers a... Read More comprehensive event planner that allowed us all to be on the same page (including photographer, reception hall coordinator, caterer, etc.) He kept everything flowing during the reception and had everyone dancing all night long! He absolutely went above and beyond! We can't thank you enough, Freezer's!
---
Reviewed on

1/07/2018
Erin S
Jeff was great! The majority of my guests were in their 20s with a handful of older folks and everyone was dancing the whole night! The music was great! He kept the reception going and on schedule. 10/10 highly recommend
---
Reviewed on

11/18/2017
Julie E
Jeff did a great job keeping everyone dancing and a good mix of music!
---
Reviewed on

10/29/2017
Maddison C
Jeff was beyond amazing! He made the day of planning effortless for us! He shared and supported our musical vision and kept everyone dancing all night! He kept us on track and worked great with the other vendors! Thank you for making our day so special!
---
Reviewed on

10/19/2017
Britni O
Having Jeff as our DJ was a blessing! We had a non-traditional venue at a relative's property and Jeff coordinated the evening flawlessly. He played a variety of great music and everyone danced so much that the dance floor was in pieces in the morning. Jeff was the ultimate... Read More professional and we're so grateful that we were able to enjoy our reception as he handled the flow of the evening. Thank you Jeff!
---
Reviewed on

10/19/2017
Colin O
We had Jeff as our DJ for an outdoor wedding reception and he was fantastic! We live out of state, but Jeff was extremely timely and responsive to help us lock in all the details to make our day special. Jeff and his assistant were both professionals and took care of all our... Read More guests for the evening. We really appreciated him and would totally recommend anyone looking for a respectful DJ should really consider Jeff helping make their day special! Thanks Jeff!
---
Reviewed on

10/15/2017
Dave U
Jeff, was amazing! Played our type of music, looked great, amazing equipment and crowd pleaser!!!
---
Reviewed on

10/07/2017
Tiffany L
Nicest guy ever! Great DJ and had a great time! Very professional and help lead the night! Thanks for everything!!
---
Reviewed on

6/26/2017
Sally C
Jeff and his son were great! They were even able to add on extra time since our wedding guests wanted to keep dancing the night away! Tons of fun! =)
---
Reviewed on

6/20/2017
Stephanie E
As a bride I had no idea where to begin to look for a dj. Then I came across Freezer's Mobile Dj Service. He helped us with our planning and making our day very special. Jeff worked very closely with our pastor and the photographer. Everything went so smoothly I was amazed. My... Read More guest just raved about the music that he was playing. We were dancing til the end of the reception. So, if you are looking for an awesome dj please pick him. He is worth every penny. If I ever have a big event again I will be giving him a call.
---
Reviewed on

6/19/2017
marissa w
He was the best. Had everyone on the floor dancing he turned a special occasion into an extraordinary event. He played the songs we wanted,took requests. He was amazing and we would recommend to anyone for any event. My daughter and son in law were very pleased to have him for... Read More their wedding
---
Reviewed on

6/01/2017
Morgan T
Such a nice man, and truely loves what we does. Dance floor was filled all night long, and evenone kept saying he was a fun DJ and enjoyed his style and performace! Would recommend him for any wedding or even needing a DJ! We loved working with him, and make our wedding... Read More day/reception exactly what we wanted! A++ in our book
---
Reviewed on

12/13/2016
Michael S
I knew we had our guy the moment we met Jeff. We hit it off right away on the direction we wanted for the music during our reception. Jeff helped us through every detail of the reception from introductions to our first dance, and was also very open to our requests to make the... Read More day our own, which included letting us create a cocktail hour playlist with songs from our musician friends. Once things got going he had a great feel for our crowd & knew when to speed things up or slow things down. I would highly recommend Jeff to anyone looking for a DJ for their wedding.
---
Reviewed on

11/27/2016
Christine F
Dj Freeze was awesome! Everyone loved him. He got our guests up & dancing all night. He was great to work with & helps make your reception one never to forget.
---
Reviewed on

10/26/2016
Jeff was a fantastic addition to our crazy bridal party. He did a great job balancing out the akward moments of some of the speeches and did an awesome mix for our introductions. The dance floor stayed bumpin and the toons were fresh. Thanks Jeff!
---
Reviewed on

10/11/2016
Devin W
We couldn't have booked a better DJ. Jeff was so nice and really helped run our timeline the day of so we didn't have to worry about a thing! His music selection was right on par and we've continually had friends come up to us after and complement how much fun they had at the... Read More dance because our music was perfect.
---
Reviewed on

10/10/2016
Pam W
Thank you Jeff for an Amazing Day! Excellent job with the ceremony music as well as the reception. He did a great job communicating with us through the hole process and very professional. My hope was that the dance floor would be full the whole night and it definitely was... Read More thru the very last song:) He truly made our wedding a night to remember! I would highly recommend him for your wedding.
---
Reviewed on

10/09/2016
Kelsey W
We are so incredibly happy that we had Jeff DJ our wedding! Not only is he a fabulous DJ, he's also very easy to work with. He took the time to understand exactly what we wanted and then put it into a timeline to keep us on track throughout the night - it was very helpful and... Read More made it one less thing that we needed to worry about leading up to the wedding. Jeff played great music - everything from classic rock to techno to country. He also arrived at the venue with plenty of time to scope out the areas and set up before any of our guests started arriving. I truly cannot think of one thing I'd change about our experience with Jeff! It was absolutely perfect!
---
Reviewed on

10/09/2016
Ariana D
What an amazing DJ and coordinater! He made our big night stress free and fun!! Thank you so much!!!
---
Reviewed on

9/06/2016
Laura K
Jeff was outstanding! He met with us and made sure everything was in place before the wedding and at the wedding he kept us in the loop and prepared for everything. Jeff's equipment was spectacular and everything was able to be heard by everyone. Extremely well run business by... Read More an exceptional person. Would highly recommend Jeff to anyone looking for any occasion. Thank you again Jeff, Laura
---
Reviewed on

9/05/2016
Christina B
I'm the sister of the groom, but I'm also a professional vocalist and was hired to sing the prelude music for the ceremony. Since the wedding was outdoors, I was working with Jeff for my accompaniment tracks. He was very easy to work with, and a lot of fun! He worked very... Read More efficiently during soundchecks, and had exact timetables for beginning the prelude pieces. I appreciated the attention to detail very much. And during the reception, he had a wonderful mix of tunes, both young and old. I recommend him highly!
---
Reviewed on

9/05/2016
Paul K
My step-daughter and son-in-law found Jeff on "The Knot". I have been to a number of weddings over these many years, and I have to say that Jeff has been the best to date. And I'm critical. We had an outside wedding. He was very thorough and totally professional from start... Read More to finish. His mix, along with requets coming from our guests, keep the dance party going. Jeff was a master at keeping the dance floor packed the whole night. He also accommodated me at the very last minute to play something special I had brought as I made a toast to my step-daughter. The equipment that he used and stage setup was and looked very professional. He provided a wireless microphone for us to use, and also helped the mic our two singers who were about 80ft away I was extremely satisfied with Jeff and would highly recommend him for any wedding or event!
---
Reviewed on

8/13/2016
Jeff did an awesome job for my daughters wedding celebrations!! We had a great time and several people came up to me to tell me what a great DJ I had! Could not be happier! Thank you Jeff for making the night wonderful!
---
Meet The Owner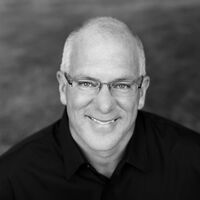 Jeff Freese
I have been in the DJ business for over 13 years and have provided services for crowds ranging from 50 to over 1300 people. I have a passion for music and am very dedicated to choosing the right music for the right occasion. Music can make us dance and it can also make us cry or recall a special memory. I have over 90,000 songs in my music library and work very hard in the planning process to ensure that your guests have an incredible time! Attention to details and amazing music selection from all genres makes Freezer's Mobile DJ Service your best DJ choice in Chicago land!