Home

Gabrielle's Bridal Atelier
About this Vendor
Gabrielle's Bridal Atelier
Details
Alterations, Flower Girls, Other Attire & Accessories, Shoes, Wedding Gowns
Contact Info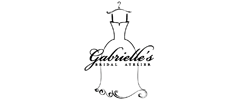 422 E Campbell Ave, Campbell, CA
Unexpected Find
Reviewed on

12/11/2013
Miranda
When I went into this shop I was not planning on purchasing a dress from them. I had a strict budget, and not a single dress in the store fit in it. However, they were having a sample sale, some of the dresses being up to 70% off. What really pushed me to make my purchase was the sales staff. They were very attentive, and they listened to what I had to say and brought me other recommendations based on what I had already tried on. I was the only customer in the shop, since they only take people by appointment, so I had their undivided attention, which was a really nice change from some of the other bigger stores.
---
Sample Wedding Dress!
Reviewed on

8/27/2013
Tiffany G
I was not sure if I was actually going to go home with a dress after going to their sample sale because I have a hard time picking just one dress. I loved a lot of them! But there was one that I always went back to and as soon as I put it on, everyone in the room looked my way. What won me over was putting on the exact veil that I would wear on my wedding day. It all went perfect together! Not to mention this was a $4000 dress that only cost $1000. It was still in good condition and only needed minor alterations to make the perfect fit.
---
Perfect Dress
Reviewed on

6/30/2013
Caitlyn A
Gabrielle's was the first place I went dress shopping and within an hour Cheryl helped me to find the PERFECT dress. I couldn't believe how easy the process was. They also recommended a wonderful seamstress closer to my home for alterations. Wonderful, helpful, couldn't have been a better experience!
---
Dress Review
Reviewed on

4/30/2012
Nikki F
My dress was absolutely amazing!! Tammy my fashion consultant was very helpful, friendly and fun!!! If not for her I would not recommend this bridal shop. I went here first to look for dresses as a fun first stop with my bridesmaids, mother and mother-in-law. I gave my budget and Tammy helped me to find dresses that closely matched my style and budget! I ended up purchasing the first dress I tried on at their designer sale the following weekend! Throught the entire process Tammy made sure I had what I needed. During the months after my purchase when I called the owner to find out information about my dress and its arrival date, as I needed to make some custom alterations to the sash. I was disappointed at the lack of response in a timely manner from the owner, especially at the price I paid for my gown. I was given a tracking number for my dress only to find out that no one was there the day of delivery and my dress was left in the hands of the shipping company. I was very upset at the lack of care for my gown after my purchase. I called and spoke with Tammy and she ensured me that I would be able to pick my dress up the following day! I was very surprised by the owners lack of care for the client after the purchase happened. I spoke with several other friends who purchased gowns here and they said the came thing. If Tammy had not been so amazing this rating would be lower due to the experience after my purchase. Thank you Tammy, you are fantastic!!
---
Beautiful shop, not-so-great follow through
Reviewed on

6/23/2011
Meagan C
I bought my Priscilla of Boston wedding gown at Gabrielle's Bridal. I had a nice experience at the time I purchased my dress, but as the days wore on and we got closer to the wedding date, it became impossible to get information about when my dress would arrive in the salon. The dress ended up arriving a month late, amid continual assurances that it was on the way. None of the information I got from the bridal salon in response to my repeated queries ended up being accurate. The majority of the blame belongs to Priscilla of Boston (I recommend avoiding this designer at all costs - their customer service is abominable), but unfortunately Gabrielle's Bridal, as the liaison between the bride and the designer, ended up with the brunt of my frustration. If you purchase a dress here, buy from a different dress line. Priscilla of Boston is NOT the way to go.
---
Lacking in customer service, and accuracy
Reviewed on

11/06/2010
Ann A
It's hard to keep this review short, but I'll do my best. When I found and ordered my bridal gown, and my six bridesmaids dresses, everything seemed to be great. Things started going haywire when my bridesmaids expressed discontent that their sizing seemed WAY off. Not just a size or two. We were assured that the measurements were correct for that particular dress designer. When the bridesmaids dresses arrived five of them were at least two-three sizes too large. The ONE girl whose dress fit like a glove had been made to sign a waiver by the store, saying she did NOT follow their suggestion for accurate sizing. Everyone else, measured by the "professionals" were stuck needing major alterations, including the boning in the bodice. To add insult to injury, when I corresponded with Gabrielle herself, she was extremely rude. In an email where I was asking why they sizes were so far off on five out of six dresses, she responded that we can't all have perfect bodies, and basically implied that my bridesmaids and I were complaining out of vanity. Tell that to my size 2 bridesmaid, who was forced to order a size 6, and consequently had to pay almost double the price of the dress for such extensive alterations. The only girl who stood her ground on the sizing issue, needed no alterations. I expressed my concern that MY gown would be too large in the size I was being quoted...and Gabrielle told me that "the dress you tried on was a very stretched out." But again, as I suspected, my dress was too large. Not by as much as my poor bridesmaids, but still. When a bride and her party comes in to spend a LOT of money, the least you can do is not insult her? Ultimately, after I had desperately fought with them for quite a while, and felt stressed and exhausted by the whole thing, Gabrielle's Bridal Atelier agreed to pay for two alterations, the ones that their personel had measured. However, as ALL the girls had their measurements professionally taken, there is obviously a larger issue with the ordering and sizing process. The service from Gabrielle's was the worst of any vendor I had for my wedding. There were some sales people that were lovely to talk to, and tried to make the best of a crappy situation. But Gabrielle herself was not fun to work with at all. Luckily, the woman doing the alterations (not directly affiliated with Gabrielle's Atelier) was wonderful. (Danielle at "Just My Size")
---
Gorgeous selection of Bridal Attire
Reviewed on

10/24/2010
Lauren K
Gabrielle's wedding gowns are completely amazing. She has the best selection of high quality dresses and high-end designers. I bought a Jenny Packham gown from her that I would not have been able to find anywhere else! I visited about 15 different bridal boutiques and all of my favorite gowns were at her store. Also, the atmosphere and one-on-one service provided by Gabrielle was amazing. It really felt like she wanted me to find the perfect dress just as much as I did. Thanks Gabrielle!
---
Review for Gabrielle's Bridal Boutique
Reviewed on

5/10/2010
Karen S
The personal help for the bride was great. She was understanding and supportive at times when my bridesmaids were not;Didn't have all the undergarments I needed for trying on dresses. Didn't measure my bridesmaids properly. One of them had to pay extra for more material which really wasn't needed and she ended up having to pay for alterations as well to make it smaller
---
Review for Gabrielle's Bridal Boutique
Reviewed on

5/10/2010
Jamie D
Gabrielle was amazing to work with. The atmosphere was intimate and totally about you at all times. She made sure every detail of my dress was perfect. SHe was easy to contact and a true doll. I would recomend her to any and every bride.
---
Review for Gabrielle's Bridal Boutique
Reviewed on

5/10/2010
Talia M
Beautiful atmosphere at the Salon - elegant small intimate with a beautiful selection of high-end dresses.;I purchased my dress at a trunk show and was measured by the Melissa Sweet rep who in turned out measured me wrong - turned into a HUGE ordeal getting a dress that actually fit me. After a little bit of attitude Gabrielle stepped up the the plate and went above and beyond to make sure I got a dress that fit.
---
Review for Gabrielle's Bridal Boutique
Reviewed on

5/10/2010
Kristen W
It was small and quaint. A beautiful boutique in the town of Los Gatos. It was very personal and although small it still carried a wide range of gorgeous dresses by a variety of designers.;Although I would make appointments and had traveled from Southern California to Northern California (often flying up for the appointments) I would be on time but they were always a little late. But I actually didn't mind because it was fun to watch the other girls trying on dresses :)
---
Send Message