Home

Gambino's Bakery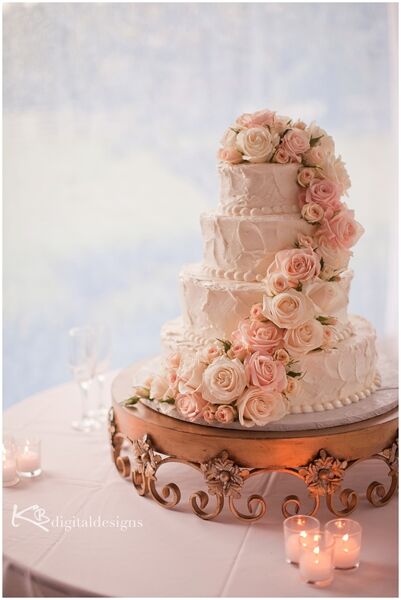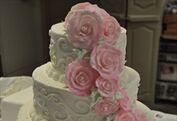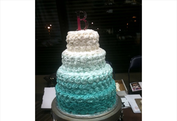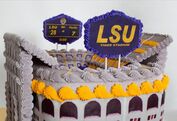 About this Vendor
New Orleans World Famous Bakery
Gambino's Bakery, based in the Greater New Orleans area, has been baking memories for generations. Founded over sixty years ago by Joe Gambino, the family owned bakery continues to use the finest ingredients to create custom designed wedding and groom's cakes. Call us today to book a tasting!
Details
Cake Stands, Cake Toppers, Cake Accessories, Cake Delivery + Setup, Cake Tastings, Groom's Cakes, Cakes + Desserts
Contact Info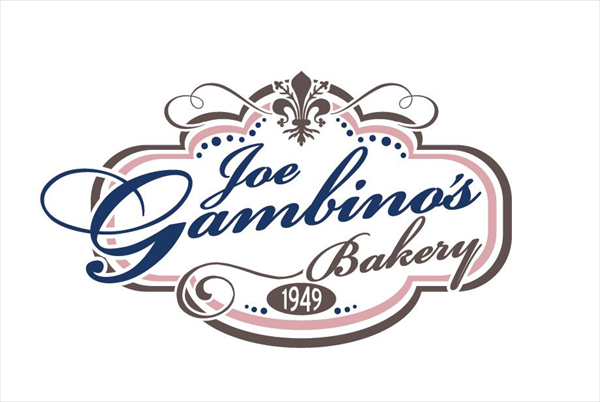 4821 Veterans Memorial Blvd., New Orleans, LA
Wedding Pie!
Reviewed on

3/26/2015
Gambinos helped us put together a wedding pie table on Pi Day (3.14.15!). From start to finish, they were super to work with. Jackie-Sue helped us with a pie tasting, and was super responsive to all of my questions and ideas over email. They handled our wedding with care, and... Read More were incredibly friendly and helpful. To top it off, EVERYONE raved about the pies at the wedding, they were a huge hit! Especially the Bourbon Pecan and Chocolate Pecan. I would highly recommend Gambinos to anyone!
---
Reviewed on

6/10/2015
Brittany L
I had a great experience working with Gambino's Bakery. From the moment I walked into Gambino's, everything was so easy. I worked with Mrs. Jackie-Sue, and she was amazing! She listened to all of my ideas and concerns about our wedding cake, and she was very patient with me... Read More which was a big deal because I can be indecisive at times! She also gave me recommendations for what would work best with our cake and design. Mrs. Jackie-Sue helped to customize our wedding cake to be exactly how I wanted it to be. She even sketched out the design to give to the cake designer. She also helped to customize my husband's groom's cake, too. It was a cake they had never done before, and her ideas were awesome. Both of the cakes exceeded our expectations! Our wedding cake was absolutely beautiful, and the groom's cake was a huge hit!! The best part about it all is that once I left the appointment, I did not have to worry about anything else for the cakes. We can't thank Gambino's and Mrs. Jackie-Sue enough. I highly recommend them to anyone for all of your wedding needs! Thank you again Gambino's for everything!
---
Reviewed on

6/10/2015
Christina M
Gambino's exceeded all of my expectations. They were so pleasant and easy to work with when designing our wedding cake.They were open to anything I wanted as far as design goes, and our cake came out absolutely stunning. We received so many compliments on how delicious and moist... Read More our cake was from several guests. My husband also ordered his grooms cake from here and we were BLOWN AWAY. He found a picture online of a crawfish pot that was half LSU/half Saints design. When we saw the cake at the reception, we could not believe our eyes-it looked like something you see in a magazine! They even added some cute touches to the crawfish in the pot. We also had a "chocolate table" at our reception with goodies from Gambinos-rum balls, chocolate covered oreos, chocolate covered pretzels, and oreo truffle balls- AMAZING. Everything was so delicious!
---
Wedding cake
Reviewed on

9/21/2015
Gambino did a fantastic job on both our wedding cake and groom's cake. It tasted great. The guest loved both cakes. They were very moist and the cakes were one of a kind... the cakes were delivered on time and set up beautifully... thanks Eli and your ladies did a great... Read More job!!!!
---
S. Harris
Reviewed on

9/11/2015
Sydne H
My husband and I could not have chose a better bakery for our wedding day. Neither one of us had never had Gambinos and we are both from Louisiana. I received a really awesome review from a fellow Gambino bride and how she fell madly in love with her cakes. We scheduled a cake... Read More testing with Gambinos in Lafayette and that was the only one we scheduled. We were so impressed by just the cake testing we had for breakfast. :) We ordered yellow cakes for our day however there are plenty choices to choose from. My cake was a 3 tier with cream cheese and pecan for one tier, rasberry on the other tier and lemon for the last tier. My husband's cake was lemon and pineapple. Our favorite was the cream cheese and pecan. We thought it was amazing and so did everyone else who called us days after the wedding asking where did we order our cake from. All of the workers were very helpful and our cake was designed just like we wanted it. Being that my husband is Active Duty military we really appreciated that Gambinos honors our soldiers. We no longer reside in the south, however I am from Lafayette and will make a visit to Gambinos every time we visit.
---
Bride and Grooms Cake
Reviewed on

9/09/2015
Mallory D
Thank you Gambino's for the beautiful and delicious Bride + Groom cakes! They were perfect!
---
Great choice!
Reviewed on

9/08/2015
Courtney S
After looking around for the "perfect" wedding cake for the big day, we chose Gambino's and we couldn't be happier with our choice! It was scrumptious, beautiful, and arrived with not ONE hiccup. Thank you, Gambino's for taking away some of the stress on our big day!... Read More -Courtney
---
Reviewed on

8/25/2015
MIRIAM A
I had what I thought was a difficult request... Make my king cake extravaganza look like donuts please!?!??? My fiancé loves donuts and is a cop and his grooms cake has to be hilarious! They delivered beyond my expectations! It was delicious and beautiful!
---
Moist and delicious red velvet
Reviewed on

6/25/2015
Shauntae C
I did not have time for a cake tasting, but this red velvet was delicious!!! I sent a picture of my design and color swatch by mail. The cake looked perfect and it was affordable. Jackie Sue took our order. She was easy to work with and the cake arrived at the venue the night... Read More before. I would order more cakes from there if we lived in town. Thanks!!
---
Reviewed on

5/26/2015
Kevyn P
Everyone raved how delicious the cake was. They captured exactly what my groom wanted for his cake.
---
Fantastic groom's cake
Reviewed on

4/24/2015
We got our groom's cake - a four-tiered king cake - from Gambino's. The king cake was excellent, extremely flavorful and moist. The presentation was festive and eye-catching. Gambino's was a pleasure to work with. I'd definitely use them again for cake needs.
---
Red velvet wedding cake!
Reviewed on

3/25/2015
Mary M
Gambino's did an amazing job taking pictures that I brought, and making our cake look just like them! The worked with us on our budget, since Chateau does a cake credit through them. The cake tasted amazing, and it looked beautiful.
---
Perfect result!
Reviewed on

12/19/2014
Laura K
Gambino's made my wedding cake (200 guests). I was thrilled with the result. We did have to follow up several times to make sure all instructions were correct. However, they delivered EXACTLY what I wanted, at the exact time they promised. This was greatly appreciated by this... Read More self-planner. I recommend using Gambino's if you want a delicious cake for a large number of guests. They did not disappoint.
---
Butterfly wedding cake
Reviewed on

11/24/2014
Marcy V
Gambino's bakery was very friendly from the first day we stepped in to taste test. We had chose to buy our wedding cake and grooms cake from them. Both cakes were so delicious and exactly what we wanted and more. I am glad I trusted Gambino's because they surely do know exactly... Read More what they are doing. Plus I am a cheapskate and i was extremely empressed with there prices!!! I would highly recommend them. Marcy & Adam Wedding date: November 7, 2014
---
Grooms Cake
Reviewed on

11/22/2014
Jennifer D
The grooms cake was a hit!!! It was identical to the picture that I gave them and it was absolutely delicious!!!!!! Thanks for being a part of our wedding! HIGHLY RECOMMEND
---
Gambino's bakery
Reviewed on

10/30/2014
Awesome cakes, and friendly service. I will never order a cake from anywhere else.
---
Dream Wedding Cake
Reviewed on

10/30/2014
Amanda K
Working with Jackie-Sue at Gambino's was an absolute pleasure! I had a vision and numerous pictures of what I wanted for my wedding cake. She was able to pull all of those ideas together and create my dream wedding cake! Along with being perfect, it was also delicious! Not only... Read More did she create my vision, she created the perfect groom's cake for my husband. Again, I had several ideas I wanted incorporated into the cake to encompass all of his favorite hobbies. At our reception, he and I were both so in love with our cakes. My husband couldn't believe the detail and thought that went into his cake! I recommend Gambino's to all future brides! They truly make you feel like family and you are their most important bride! -Amanda Messina
---
Love Gambino's!
Reviewed on

10/28/2014
julia b
I have been a Gambino's fan for years, always making sure to stop in at least once every time I'm in New Orleans, usually for a King Cake during Mardi Gras or a Doberge cake (just because!). So it was a no-brainer when we decided to do a destination wedding in New Orleans that... Read More we would have a Gambino's wedding cake. Since i was an out-of-town Bride everything was coordinated seamlessly via email including choosing the cake design and flavors. We went with the three-tiered "Southern Oaks" design with different flavors for each tier. It was beautiful and delicious! Gambino's and the venue handled...well handling, delivery, and everything. Not one ounce of stress involved (not even for my Italian mother!) and everything came out perfect. Jackie-sue and the cake team even created a custom groom's cake, the T.A.R.D.I.S. from the TV Show Doctor Who, which turned out so amazingly well, not only was it delicious (chocolate chocolate chocolate!), but it was super tall, and included every detail on the outside of the TARDIS, including the poster and writing. I was ASTOUNDED that it held its form for hours in New Orleans summer humidity. Both cakes were true masterpieces and i would DEFINITELY recommend! Thanks so much to Gambinos!
---
Wedding and grooms cake!
Reviewed on

10/23/2014
Jourdan T
I could not have been happier with my Wedding Cake and Groom's cake. Both cakes were exactly what I had expected. The wedding cake was beautiful and delicious! The groom's cake was decorated to perfection and the ½ caramel , ½ chocolate doberge was a favorite for my guests. I... Read More had so many compliments about how delicious the cakes were. I could not have been happier. They are very professional and provide what you ask for. I would definitely recommend Gambino's for Wedding and Grooms cakes.
---
Delicious Cakes & Desserts!
Reviewed on

10/21/2014
Lauren M
Gambino's has been around for so long and it's for a reason...they are the best! They make such a large variety of delicious cakes and dessert for great prices!
---
Happy Bride!
Reviewed on

10/17/2014
Mika Y
We ordered a wedding cake, a groom's cake, and cupcakes for our wedding and not only did it taste delicious but they were GORGEOUS! Everything was beyond my expectations. We received so many compliments on all 3 and had a lot of people take cake home with them. I would... Read More definitely recommend this bakery!
---
I love their cakes
Reviewed on

8/26/2014
Carrie F
I grew up on Gamino birthday cakes. The bakery was the preferred vendor with our catering venue. The price of the bride's cake was included in our catering price and we paid for the groom's cake. We gave them directions for both cakes and they turned out just the way we... Read More wanted. People still are talking about how good the cakes were. I'm glad we used them.
---
Wonderful
Reviewed on

8/20/2014
Keston L
From cake tasting to the final product Gambino's was extremely friendly and accommodating! They worked with me when my fiance' couldn't make the cake tasting ... they had a tasting to go!! Their prices were very reasonable, middle of the road from the most expensive bakery in... Read More town to the local bakery department at local grocery stores. Once our decision was made to go with Gambino's, they were very nice when going over what I wanted, colors, designs etc. The finished product looked BEAUTIFUL and tasted WONDERFUL! It's two months later and I'm still getting great reviews from wedding guests about how delicious the cake was!
---
Mrs. Natisha
Reviewed on

7/27/2014
Natisha S
The cake was exactly what I wanted. My guest are still raving about the cake. Very moist and delicious!
---
Beautifully decorated!!!
Reviewed on

7/11/2014
Emily H
My husband and I got both of our wedding cakes from Gambino's bakery! Not only were our cakes beautiful, but they were also delicious!! We would highly recommend Gambino's Bakery to anyone!!
---
Send Message