Home

Geaux Catering
About this Vendor
Affordable "Cusine To Savor"
Your wedding is one of the most important days of your life. It should be perfect and most importantly, affordable. Your guests should be thrilled, and you should be carefree and overjoyed. These are our goals for your most special event. Whether you are planning an outdoor summer wedding with close family and friends or a full scale, seated, formal dinner for 300, at Geaux Catering we are here to make sure your every wedding wish is fulfilled. We want to take this opportunity to thank you for your consideration for Geaux Catering to cater your upcoming wedding. Feel free to contact us with any questions that you might have. We can send pricing for your preferred tier, and in the future we can also setup a tasting for you and your fiancée.
Details
Cajun, Southern, Southwestern, American, Eastern European, French, Greek, Italian, Mexican, BBQ, Fusion, Seafood, Specialty
Buffet, Catering Clean Up, Catering Delivery + Setup, Chef Stations, Family Style, Menu Tastings, Passed Appetizers, Seated Meal, Servers, Food + Catering, Service Staff

Contact Info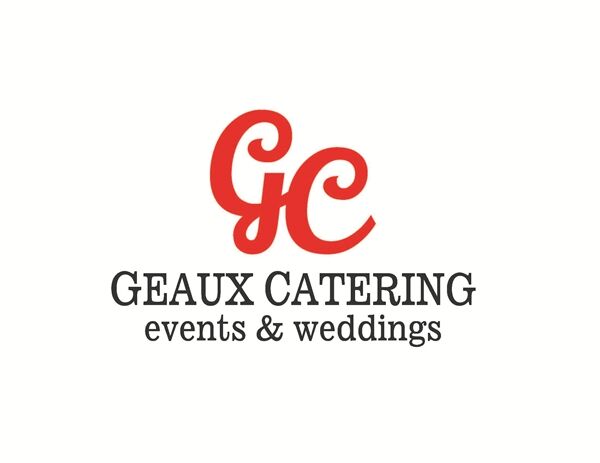 Reviewed on

3/13/2017
Karl H
Geaux Catering was a hit at our wedding. We had a reception with 160+ plus guests . Jamaal and his team put together a wonderful spread. Our evening started with passed appetizers that included: chipotle chicken cups, antipasto skewers, and mini crab cakes during our cocktail... Read More hour. All of which were fantastic and a big hit. Following the cocktail hour our guests were treated to a nice salad which was followed by the Chardonnay Chicken and Beef Flank Steak entrees. The sides included bacon wrap asparagus and lobster mac n cheese. The staff a Geaux catering were professional and courteous. We were thrilled after hearing our guests rave about the food. My wife and I would recommend Jamaal and his team and hope to use them in the future.
---
Reviewed on

12/09/2016
Posh &
As a wedding planner, I will absolutely recommend Geaux Catering to my clients! They recently catered my company's Launch Party and the food was delicious! Jamaal has quite a talent!
---
Reviewed on

12/07/2016
Allyson S
Geaux Catering was absolutely fantastic! The appetizers were amazing, and the main course was delicious. They provided 3 servers to dish out the food, which really helped keep the buffet line moving. The pricing was the best that we found in the area, and Jamaal and his parents... Read More were great to work with!
---
Reviewed on

2/26/2018
Lauren S
Geaux Catering was an absolute hit at our wedding! Our guests loved the passed appetizers during cocktail hour and the plated dinner was fantastic as well! I love that Geaux is a family-owned business and I think that shows in Jamaal's interactions with his clients. He wants to... Read More do everything in his power to create a menu that you love and is perfect for your event. The lobster mac and cheese was a guest favorite, but really - all of his food is fantastic! We actually had two tastings to try to narrow down our menu. We also really appreciated Jamaal and his team's willingness to create three "special" plates at our reception when a couple of our guests could not have certain items. Great people and great food! We would absolutely recommend them to others.
---
Reviewed on

11/02/2017
Stephanie B
Jamaal and crew were wonderful to work with from start to finish. And the food was utterly amazing. My husband can't stop raving about it, saying it's the best food he's ever had at a wedding. Judging by the amount of leftovers there were (4 pieces of chicken and nothing... Read More else) apparently our guests all thought so too! I would highly recommend Geaux to anyone wanting to cater an event in Kansas City.
---
Reviewed on

9/12/2017
Alexis F
Catered my wedding this past weekend, and they were amazing! Not only was the food wonderful, but everyone commented on how nice everyone was who served them. Everything was taken care of and I had no worries, everything was ready to go when the ceremony was done. I cannot say... Read More enough good things! And to top it all off, the leftovers are also spectacular! THANK YOU!
---
Reviewed on

8/06/2017
Justin R
Amazing food and good value. Our guests couldn't stop talking about how good the food was. The brisket and lobster mac & cheese were by far the favorites.
---
Reviewed on

7/15/2017
P. A
Geaux Catering provides amazing service in addition to their delicious food! Jamaal has a stellar team that goes above and beyond to make sure you and your guests have a great experience. Our guests could not stop talking about their food and went back for seconds and thirds.... Read More Thank you to Geaux Catering for making our wedding night a dream come true and overall experience, easy and effortless!
---
Reviewed on

2/24/2017
Nathan W
One of the best local caterers! The display, aromas, and tastes are top notch!
---
Reviewed on

2/21/2017
Roxanne V
My siblings and I decided to throw a party for my parents 40th wedding anniversary. We hired Geaux Catering to provide the food for the evening and it was amazing. They were very easy to work with and very affordable. Roxanne V.
---
Reviewed on

2/21/2017
Carmen A
When my fiance and I got engaged last year we started planning right away after hearing how overwhelming the process can be. We heard about Geaux Catering from a referral of a coworker. My then fiance and I had no idea about how to select a menu or what we needef to even... Read More prepare to meet with the staff. Geaux Catering prepared a delicious tasting of several options for my then fiance and I even allowed us to bring my Martin if honor and both of our mothers, had many amazing menu choices, on top of going above and beyond to break the process down for us. Most importantly pricing was beyond affordable for a wedding of 150! I would definitely recommend Gueax Catering if you are looking for an awesome experience, amazing food, and very affordable prices for your wedding day! Carmen & Troy
---
Reviewed on

2/21/2017
Rachel N
We used Geaux Catering not only for our wedding in August but also for our rehearsal dinner. They were able to do 2 completely different menus and hit it waaay out of the park each time. Everyone was obsessed with the food. For our rehearsal we had BBQ, and everyone loved the... Read More pulled pork and the cheesy corn. We did a buffet service with a late night menu on the night of the wedding and everyone loved it so much there was literally not a morsel left. Whenever we see anyone that attended our wedding the food is one of the things they compliment first! They are incredibly professional, it was a fantastic experience. Thank you Geaux Catering and we are sure we will use you for another event soon!!
---
Reviewed on

2/19/2017
Angela C
I had a fabulous experience using Geaux Catering for my wedding. The food was great the service was even better. Very professional and hands on with creating the perfect event.
---
Reviewed on

2/04/2017
Tabitha F
Geaux catering was nothing short of amazing. From the first meeting until all the food was gone they did not disappoint. The service was outstanding and the food was the best of any catering event I have attended. I will use Geaux catering for every event I have going forward!
---
Reviewed on

12/11/2016
Lachecia S
The food was great and the service even better. Really enjoyed working with everyone and would definitely recommend to others.
---
Reviewed on

12/07/2016
Ellen T
I cannot say enough about my experience with Geaux Catering. From the very beginning of planning, Jamaal and his family were so helpful and accommodating. They made me feel at ease and took away so much of the stress that comes along with planning a wedding. I felt like they... Read More really listened and cared about the vision I had for our menu and they made my exact ideas a reality. The food was FANTASTIC. I am still getting compliments on our menu and a ton of people wanting to know who my caterer was. Geaux Catering worked tirelessly to make my day special and I am so grateful to them. They were great to work with - kind, respectful, prompt, and FUN! The price cannot be beat either. If you want amazing food for a very reasonable price, look no further. Thank you all for making my day one I will forever remember. Your heart and soul was put into every little detail and that is what I was promised at the beginning of our first meeting. I highly recommend these wonderful people!
---
Reviewed on

12/07/2016
Rachael J
I can't say enough good things about Geaux Catering! I love that I was able to add menu items or make changes to existing food they normally make (we added lobster to the mac n' cheese). They are very accommodating and will work with you to make your meal perfect for your... Read More wedding. They provide servers to serve the main meal and appetizers. They also can cut your wedding cake if requested. At the end of the night all of the food that is left over, you get to take home! Not every catering company allows you to do that. They also can provide water, tea, juice etc. I could go on and on. I recommend that anyone use Geaux Catering for their wedding, office event, birthday party, or large gathering!
---
Meet The Director of Catering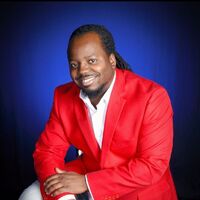 T. Jamaal Goree
My team and I strive to create individualized menus that let our food convey not only our personality, but the personality of our clients. My staff and I are laid back and go above and beyond. I look forward to speaking with you about your big day. T. Jamaal Goree