Home

Gingerleaf Floral
About this Vendor
Line. Form. Texture. Color. Fragrance.
Line. Form. Texture. Color. Fragrance. These are the simplest of elements, yet when arranged in unexpected and inspired ways elicit reactions both powerful and subtle. At Gingerleaf Floral, we are in the business of emotion.
Details
Aisle Decorations, Centerpieces, Pedestals, Vases, Chuppah, Wedding Arch, Decorations + Accents, Bouquet Wraps, Bouquets, Boutonnieres, Flower Delivery + Setup, Flower Arrangements
Contact Info

Beautiful Floral Arrangements!
Reviewed on

1/26/2015
Cheryl L
I'm so happy we decided to have Ellen and her team design our floral arrangements for our wedding! Our meeting/consultation with her was detailed and she really took the time to understand what we wanted. Before we met Ellen, we had a few meetings with other florists. Ellen, by far, was the most personable. She was the only one that didn't give me a weird look when I told her about my color combinations. I love bold colors and Ellen managed to create beautiful arrangements without making the colors look tacky. Not only is Ellen talented but her pricing is very fair and she always responded to my emails promptly, answering all my questions. Save yourself some time and pick Gingerleaf - you won't be disappointed!
---
Beautiful flowers and fun to work with!
Reviewed on

11/11/2014
Reika M
I was introduced to Gingerleaf Floral through my wedding planner and am so happy to have worked with them. Ellen and her staff are all such a pleasure to work with! Ellen takes the time to meet with you and really try and understand your vision and bring it to life. The flowers turned out better than I ever could've imagined!! Very happy to have had them be a part of my big day:)
---
Big Greek Wedding 9/27/14
Reviewed on

11/05/2014
Joanne B
Gingerleaf Floral was amazing for my sister's wedding and just as wonderful for my own! Ellen's attention to detail is unreal...she asks so many questions to really make sure she is capturing the look and feel that you want for your wedding day. While I didn't hear from other vendors for months at a time, Ellen was sure to check in with me throughout the wedding planning process to ask for any updates and make sure I was staying sane! Ellen does great work and is a pleasure to work with!
---
Reviewed on

7/18/2015
Brian G
Ellen's the best! I cried when seeing the floral arrangements for the first time in the ballroom. (I don't often cry) It was so beautiful and the dream version of what I wanted. One evening was not long enough to enjoy the spectacular atmosphere she created. It was dead on to what I wanted but way better. She is totally chill and accommodating. We even made a couple decisions somewhat last minute and she didn't blink and eye. She even pinned our boutonnieres on herself. We've kept in contact afterwards and she's a peach!
---
Reviewed on

6/10/2015
Katherine P
I adore Ellen and Gingerleaf Floral. From the first email I sent to after the wedding it was an experience that kept me smiling. Ellen was incredibly thorough when we met for a consultation. She took time to really talk with me and then went through my Pinterest board before creating the estimate. She was great at checking in through the whole planning process letting me know that if I needed anything she was available. And as we started to get closer to the date she was flexible with the changes I requested. I really appreciated her followup and responsiveness. She and her staff stayed through the ceremony to move some florals from from the ceremony space to the reception area and made sure everything was flawless. And the flowers, oh my goodness the flowers. From the arbor piece to the floral collar she made for my sweet dog everything was lovely and exactly as we had discussed. I enthusiastically recommend you work with Ellen and Gingerleaf Floral!
---
Wonderful Bay Area Florist
Reviewed on

11/01/2014
Teresa D
Ellen was an absolute joy to work with. I had no idea what I wanted for my wedding, but with her help and guidance, she came up with a clear vision that matched my style perfectly. She worked very closely with me to stay in my budget – for instance, she was very creative in helping transform our arch arrangement into a head-table centerpiece. She was always available to answer my questions and provide any clarification. Ellen is truly an artist! Her designs are so clean, and the flowers are stunning and lasted forever. Our centerpieces were used again at our day-after brunch and still looked great. I would highly recommend Ellen and Gingerleaf Floral for all you wedding and event floral needs!
---
Marvelous execution
Reviewed on

10/23/2014
Constance F
I would say the easiest piece of planning my own wedding was working with Ellen of Gingerleaf Floral. She is super friendly, knows her stuff and works with you to come up with a plan that aligns with your vision and budget. I was super impressed with Ellen, and her bouquet, boutonniere and corsage designs were one of my favorite details of my wedding. I couldn't have been happier. I still keep looking at photos of my bridesmaid's flowers and am in awe of how perfect they are. Each was unique and fit the personality of each of my closest friends. Ellen also listened to my husband's preference for a subtle design and she hit the nail on the head with the groom's and groomsmen's bout. I only met with Ellen once before the wedding, so the consultation was done largely by email and over the phone. Ellen also generously shared photos of the flowers she selected so I could match my DIY arrangements to her designs. A very thoughtful and generous offer of a phenomenal professional who takes pride in her work! I recommend Ellen for all of your floral arrangement needs. The DIY route is more work than you think it is!
---
Magical Bay Area Floral Design For My Wedding
Reviewed on

10/02/2014
Blake L
If you're planning a wedding I highly recommend working with Ellen. She will find arrangements that are breath-taking, elegant and distinctly you. She will also make sure she makes it work within your budget. We had her do all the wedding flowers in addition to our Chupah. I wasn't completely sure of my "artistic direction" but I was confident Ellen would help evolve my ideas to get us there. Her flowers made our wedding magical and did it at a reasonable price as well. She's creative, professional and service oriented. I can't say enough great things about this flower artist!
---
Perfect Vendor
Reviewed on

10/02/2014
Parisa S
Words cannot describe how satisfied I was with Ellen and Gingerleaf. Unlike many brides I was not able to meet Ellen beforehand because I live in Chicago, so for the first appointment Ellen met with both my Mother and Aunt (whom both are very hard to impress and bring extremely valid concerns to the table). My family later told me about their meeting and I couldn't have been happier. Ellen took my pinterest pics into account, worked with my small budget, my change in colors AND my request a month before if the arrangements could give off a beautiful scent. The day of the event Ellen coordinated with my mother and our Cake Artist (Carolyn Wong) about everything wonderfully. I was even late to the event and Ellen being the wonderful person the she is stayed late to say hello and congrats. I walked into the reception room and honestly wanted to cry the arrangement were so beautiful then I saw our bouquets which were absolutely stunning. The photographer even commented how the whole event smelled wonderful simply walking on site. Looking back at the pictures now (4 months later) it honestly looked as if Ellen could read my dreams and replicated exactly what I wanted and then some. I would honestly recommend Gingerleaf Floral a million times!
---
Great Wedding Vendor!
Reviewed on

9/30/2014
Ellen is wonderful to work with; she is patient, intuitive, creative, and professional. I didn't have a clear idea of what I wanted for our reception flowers and as with most brides, I obviously wanted to adhere to a certain budget range. Fortunately for me, after a few phone calls with Ellen, I knew she would be able to help me accomplish both. In reviewing options and ideas with Ellen, I only gave her a rough outline of what I was looking for in terms of color, style, and overall feel. She asked me a ton of questions to better understand what I was looking for and suggested that I put together a pinterest board of themes and similar flowers that I liked. In less than a week, she had detailed proposals for the bouquets and centerpieces, with photo examples to show us her design intent, along with a cost estimate. I really appreciated her responsiveness and continuous dialogue throughout the whole process. On the day of the wedding, I briefly got to meet Ellen in person when she dropped off our bouquets. She was even sweeter in person! She definitely arranged and planned for everything with care and detail. Each bouquet had it's own vase and the wrist corsages were on awesome bracelet cuffs! At the reception, my husband and I got a quick sneak peak of the room before the guests entered. I was so happy with how the flowers arrangements, especially the ensemble centerpieces, turned out. The flowers added just the right amount of color to the room and with the setting sun shining in, it was all gorgeous!! I am so thankful that Inna, our coordinator, referred us to Ellen. She was one of the easiest wedding vendors to work with and I would definitely recommend her to anyone looking for a wedding florist.
---
Beautiful flowers and easy to work with!
Reviewed on

9/30/2014
Amanda M
From the moment I met Ellen at her studio I knew she was a professional and had a lot of experience with weddings. I had to fill out a questionnaire so she could gain a better understanding of my vision and mood and then about a week later she sent me a whole outline of the type of flowers, colors, designs we could use for our wedding. I was very impressed! We went back and forth a few times to ensure we were both on the same page and every time I emailed her she was quick to respond. I had absolutely no worries when working with her. On the day of the wedding I was so impressed at how quick her and her team were to set everything up and the flowers were gorgeous! We used a lot of the flowers the following day at a after party we had and they looked so fresh! The flowers lasted a long time so it was nice to have them around the house. I would highly recommend Gingerleaf Floral to anyone who wants beautiful flowers at a very reasonably price. Ellen is professional, attentive, easy to work with and overall just knows what she is doing. Thanks Ellen for making our wedding so gorgeous!
---
Ellen is a dream to work with!
Reviewed on

9/27/2014
Sarina C
Ellen Kim of Gingerleaf Floral was an absolute dream to work with! My then-fiance and I had come across her well-reviewed business through a quick online search, and she definitely lived up to the hype! We contracted with Ellen and Gingerleaf Floral for our February 2014 wedding. Ellen was extremely pleasant, professional, and thorough. During our initial consultation, we weren't entirely sure what we wanted in terms of our floral arrangements and decor — only a few vague concepts. She brought forth a wealth of creative ideas for our floral arrangements and decor, while also keeping both our overall vision and budget in mind. I had mentioned that I wasn't the type of bride who wanted a lot of flowers, and she had successfully incorporated a lot of non-floral elements into all of her designs. She constantly checked up on us throughout the wedding planning to see if we had any updates and was very open to any changes to our floral arrangements. The final arrangements did not disappoint! We ultimately decided on a very romantic, old-Hollywood glamour aesthetic, and everything was absolutely perfect! She even incorporated ostrich feathers into my bouquet and into our reception centerpieces. On the wedding day, we unfortunately weren't able to see her due to the fast-paced schedule; however, we were not worried at all! According to our wedding planner, Ellen was extremely prompt and helpful to everyone involved in the wedding party and in the set-up — and we weren't expecting anything less. While her services are at the higher end of the spectrum, Ellen at Gingerleaf Floral is worth every penny. We would definitely recommend her for any of your floral or decor needs!
---
Beautiful
Reviewed on

9/22/2014
Kelly G
My daughter's wedding was an absolute dream come true with the flowers and floral touches that Ellen Kim provided. Ellen was a pleasure to work with. Since my daughter lives in San Diego, most of our meetings with her were via conference call and emails. My daughter sent her pictures and colors and ideas and Ellen worked them into beautiful bouquets, centerpieces, church arrangements. The flowers were exquisite and everyone at the wedding and reception commented how beautiful they were and how much they added to the overall beauty and ambiance of the wedding. I highly recommend Gingerleaf Floral and Ellen Kim. She is an absolute delight and professional who knows flowers and how to make everything and everyone beautiful!
---
Beautiful Flowers and Wonderful Service
Reviewed on

9/16/2014
Elizabeth R
I met Ellen for the first time in her home office which was as warm and inviting as she was. We wanted natural, organic arrangements centered around succulents. Ellen was able to add her modern aesthetic to our request and create the most beautiful wedding bouquet, centerpieces, garlands, corsages, and boutonnieres. We received so many compliments!!! She was able to take our vision for a fun family event and create the right vibe for our big day with her amazing work. Throughout the planning process, Ellen was always available and willing to find creative ways to work with both our budget and vision. We'd both highly recommend Ellen & Gingerleaf Floral.
---
Beautiful Flowers
Reviewed on

4/21/2014
Amanda M
The flowers were gorgeous. We looked over photos of her previous jobs and some photos of flowers I liked. She also looked at the bridal party outfits and my wedding dress along with the venue to come up with awesome bouquets. She added touches of feathers and gems. We loved them.
---
Wedding flowers
Reviewed on

1/28/2014
Sherie K
Ellen did a great job in providing my beautiful bouquets and arrangements. She is detailed and thorough and you will feel at ease.
---
Beautiful Blooms
Reviewed on

12/29/2013
Bahar
Ellen is amazing! I found her through The Knot's list of recommended vendors in the Bay Area. She also was on my wedding venue's list of recommended vendors. I met with 3 other local florists before deciding that Gingerleaf was the best fit. I met Ellen at her home office in Oakland and she took the time to ask quesitons about our engagement, wedding vision, and personal interests. I personally didn't have a clue about what types of flowers I wanted, but I just had a vision of how I wanted the florals to look. Since we were having a winter wedding, we chose not to have floral centerpieces but Ellen took my vision and created beautiful bouquets, corsages, and boutonnieres, and flower girl wands (since we weren't allowed to throw petals at our wedding venue. Ellen was very polite when it came to payment times and would "gently" remind us about our due dates which I very much appreciated. She was definitely understanding when it came down to making payment arrangements so that we could be paid in full before the wedding day. On the day of the wedding, she came to the hotel where we were getting ready and helped pin the boutonnieres on the men. She is responsive, creative, and sweet.
---
AMAZING!
Reviewed on

11/30/2013
Carla N
I cannot say enough great things about Ellen and her work (so be prepared for a long review!). I am a total freak for order and organization and upon her first response to my initial inquiry, Ellen was a dream come true. She responded with a detailed PDF proposal outlining potential blooms, pricing for each centerpiece, bouquet, etc. - whereas the other florists I'd reached out to responded with a rough quote via email. This type of professionalism and organization hit the nail on the head for me. Not to mention Ellen's prices were favorable over the other vendors. After meeting with Ellen and talking her through our "vision" (which I'll admit was shoddy at best) Ellen was able to help us come up with a cohesive floral theme that made sense for our tastes. Throughout our planning process and over the next 8 months, Ellen kept in constant contact with me -- providing me with examples of arrangements and also to just "check in" to make sure I was holding up while I was planning our wedding sans planner. Ellen always made me feel like I was her number one client and that she genuinely cared about making my wedding exactly what I wanted it to be. On the day of the wedding I took one look at the bouquets and I nearly cried -- they were PERFECT. I have never seen any more beautiful or more spot on with what I wanted. My bouquet was so stunning I never wanted to put it down - not the mentions the bridesmaids bouquets were the perfect compliment - lush and absolutely gorgeous. The centerpieces were, again, more than I could have ever imagined -- the venue looked spectacular thanks to Ellen's spectacular work. Ellen also set up centerpiece mirrors and votives on each table (free of charge!) that we delivered to her ahead of time, which took a huge load of responsibility off of our shoulders. I took more pictures of the flowers than of anything else combined! Ellen was also extremely helpful and understanding - the day before the wedding I found out my sister (and maid of honor) would not be able to attend the wedding as her doctors put her on bed rest (she's pregnant with twins) - I told Ellen that we wouldn't need the 6th bridesmaid bouquet, but I understood if it was too late to put that cost toward an additional arrangement. Ellen responded almost immediately (as she always did) letting me know that she would be happy to use the blooms from my sister's bouquet on a separate table arrangement -- the arrangement turned our beautifully. Also, apparently one of our table numbers broke minutes before the ceremony as our friends were helping to set up the venue and Ellen was quick to come to the rescue, and helped our friends patch the number and essentially save "table 7"! I would recommend Ellen to any and everyone planning a wedding or any other event requiring flowers! She is an absolute genius in her profession and was my favorite vendor to work with, hands down! THANK YOU, ELLEN!!!
---
Wonderful flowers and experience
Reviewed on

9/28/2013
Amy G
Ellen was fabulous to work with from beginning to end! It was clear from the first meeting that she was a true artist who really cared about making her clients' visions a beautiful reality. We met twice and emailed many times. Ellen helped me sort through ideas and options and come up with beautiful choices that fit my budget. She was prompt and clear in emails, often providing photographs of various floral designs she had done or from my pinterest board. I appreciated that even when I was indecisive or unsure about something, Ellen cheerfully answered my questions and always had helpful ideas about our floral decisions. The end product was beautiful! The arrangements absolutely exceeded my expectations. They were all full and beautiful, even prettier than any pictures that we had looked it. The attention to detail was clear from her use of color, texture and gorgeous, fresh flowers. I left town 2 days after my wedding and my bouquet still looked wedding day ready. Ellen is certainly professional, talented and genuine. We felt lucky to have found her and been able to work with her. I would highly recommend her.
---
Gingerleaf Floral is the absolute best!
Reviewed on

9/19/2013
Kelly P
Ellen is absolutely outstanding in every way I could have imagined for a florist to be. I first met with her in May of 2012, a year in advance of our wedding in Berkeley. She was extremely detail-oriented, taking into account nuances in the color scheme I had envisioned, the motifs/styles of the venue, the style of my dress, what I had envisioned for the bridesmaids, etc. She took note of all of the vendors and also was extremely helpful in giving us tips and feedback during the planning stages. I planned most of my wedding from Boston, where I was attending law school, and thereafter in Miami, while studying for the bar (don't recommend taking the bar exam before a wedding for most people, but with enough advance planning and the right vendors it worked out for us). Despite this, she worked seamlessly with me, following up about every other month during the early months, and more frequently as the date got closer. We collaborated via pinterest, and she was able to get a sense of what I had envisioned for my bouquet as well as the flowers for all the girls and men in the wedding party. She diligently followed-up with me with anything that wasn't quite clear. She also was fantastic in coordinating with the baker of our cake to make sure they had shared their vision for the design of the cake and how the flowers would adorn it. Beyond all the foregoing, when the big day came, I was completely stunned with her organization, and the absolute perfection of the flowers. They were perfect. Seriously. Not only that, she had asked for every name of every person who was to have a bouquet, corsage or boutonniere, had all of them conspicuously labeled, and literally pinned all of the men's flowers on herself! My dad has a landscaping business, and I grew up planting flowers with him in our garden, and he named his business after a particular rose that was not easy to find, but she found almost a perfect match that my dad noticed it instantly, making the day that much more special. Finally, she worked within our budget, and was extremely responsive to any changes we had in the plans leading up. I realize that she probably had clients with much bigger budgets, yet I knew she was giving my wedding just as much care and attention. I HIGHLY recommend Gingerleaf Floral, because you will get something outstanding within your price-range, and you will have zero stress or worry with regard to the flowers (and trust me, no matter how planned out and organized you are, you will be thankful for it on the big day). Ellen is outstanding.
---
Beautiful Flowers, Amazing Service
Reviewed on

9/17/2013
Sarah T
Ellen has a lovely aesthetic. She did a fantastic job with working with my then-fiance and I to try and pin down our dream, and to turn that into a reality. We met with her the first time in her home, in Oakland, and spent over an hour walking through a questionnaire of what we were looking for, the sort of feel, any floral preferences, and so on. She was a little under the weather, but that didn't deter her from being a consummate professional. After meeting with us, there was a slight delay in getting back to me with her proposed 'vision' due to her being hung up on some other weddings, but we corresponded over email and she managed my expectations. Her ideas were great, but almost more importantly, she was willing to adjust when we had some additional ideas. For example, I really liked the idea of incorporating more green, structural flowers into the rose/champagne/burgundy color palate, and she immediately worked with that. We also had talked about wanting to work in our love of California wines, and she used some of our signed/special bottles that we'd saved in one of our arrangements. Pricewise, Ellen is not the cheapest option, but nor should she be. You get what you pay for in this regard, and she worked with us and within our budget to make the most lovely wedding possible. For example, she suggested that we re-use the flowers we'd put on the end of each chair-row during our ceremony as accents within the reception, which worked our beautifully and also meant we weren't wasting anything. Ellen also worked with us to pick flowers that were in season which meant the quality of the blooms were top-notch. If you have any doubt, I strongly recommend you take a look at our wedding pictures at http://gingerleaffloral.com/site/2013/09/04/sarah-anthony/, to see for yourself. Perhaps most importantly, in addition to listening, being calm, and being kind, Ellen genuinely was interested in how our wedding was going, in the planning, and in being supportive where-ever she could. In that regard, it was sort of like having a friend help, in addition to having her professional eye, and left me much less stressed than I inevitably could have been.
---
Ellen did amazing work!!
Reviewed on

8/14/2013
Vanessa G
I loved working with Ellen. The flowers/arrangements she provided for our wedding were absolutely amazing! We first met with her at her home in Oakland, and I could immediately tell that she was organized and on top of all her clients. I had a pretty good idea of what I wanted my florals to look like. I showed her some examples, and she got it right away, and explained the flowers she would use in my arrangements. In addition, she is so sweet and calm! She was always quick to respond to my emails, and checked in quite a few times before the wedding to make sure we were still on the same page, and to finalize everything. On the day of the wedding, our guests kept commenting on the flowers, in particular, the aisle mason jar arrangements, and our centerpieces. While I was waiting to walk down the aisle, Ellen made sure my bouquet was still perfect, since I had been walking around with it for a while for pictures. I highly recommend Ellen!
---
Ellen is amazing!
Reviewed on

3/06/2013
Laura C
I would highly recommend Ellen to anyone who is looking for a wedding florist. She was an absolute pleasure to work with from start to finish. We filled out a short worksheet for Ellen so that she knew what we wanted. I had an idea in my head in terms of colors and general design, but Ellen blew me away with what she created. Her arrangements are truly stunning. It was exactly what I had hope for, but even better! Ellen is not only talented but also extremely professional. She regularly checked-in with us during the wedding planning process and was very responsive to any questions that came up. She also has reasonable prices and was very respectful of the budget that we gave her. If you are looking for a professional, friendly florist who listens to her clients and creates beautiful arrangements, then choose Ellen!
---
Amazing and so easy to work with!
Reviewed on

11/01/2012
Jennifer M
I loved working with Ellen at Gingerleaf Floral from start to finish. Not only is she organized, creative and professional – her arrangements, bouquets and décor are AMAZING! I feel like she perfectly got my "vision" and then made it better. She kept me in the loop with all decisions and very promptly returned any phone calls and emails. She did all my bouquets, boutonnieres, centerpieces, ceremony decoration and a chuppah – that is a lot of flowers and each item was gorgeous! The flowers were fresh and didn't wilt one bit. I would recommend her without hesitation to any bride!
---
favorite vendor!
Reviewed on

10/28/2012
nicole h
Ellen was my favorite vendor to work with. I gave her a few concept ideas and images and she was able to completely understand what I wanted. The end product was more than I could have asked for; it was very creative, beautiful and elegant. The reason she was my favorite vendor was not just due to the beautiful flowers but because of how professional she was. Ellen checked in at the appropriate times to see how I was doing and how the wedding plans were going. She was flexible and able to tweak the flower design as the plans progressed. She was very easy to talk to, responded promptly to my emails, and was an excellent listener. I loved that she took notes and sent follow up emails. Working with her was stress free (actually fun!) and I would recommend her to anyone.
---
Meet The Owner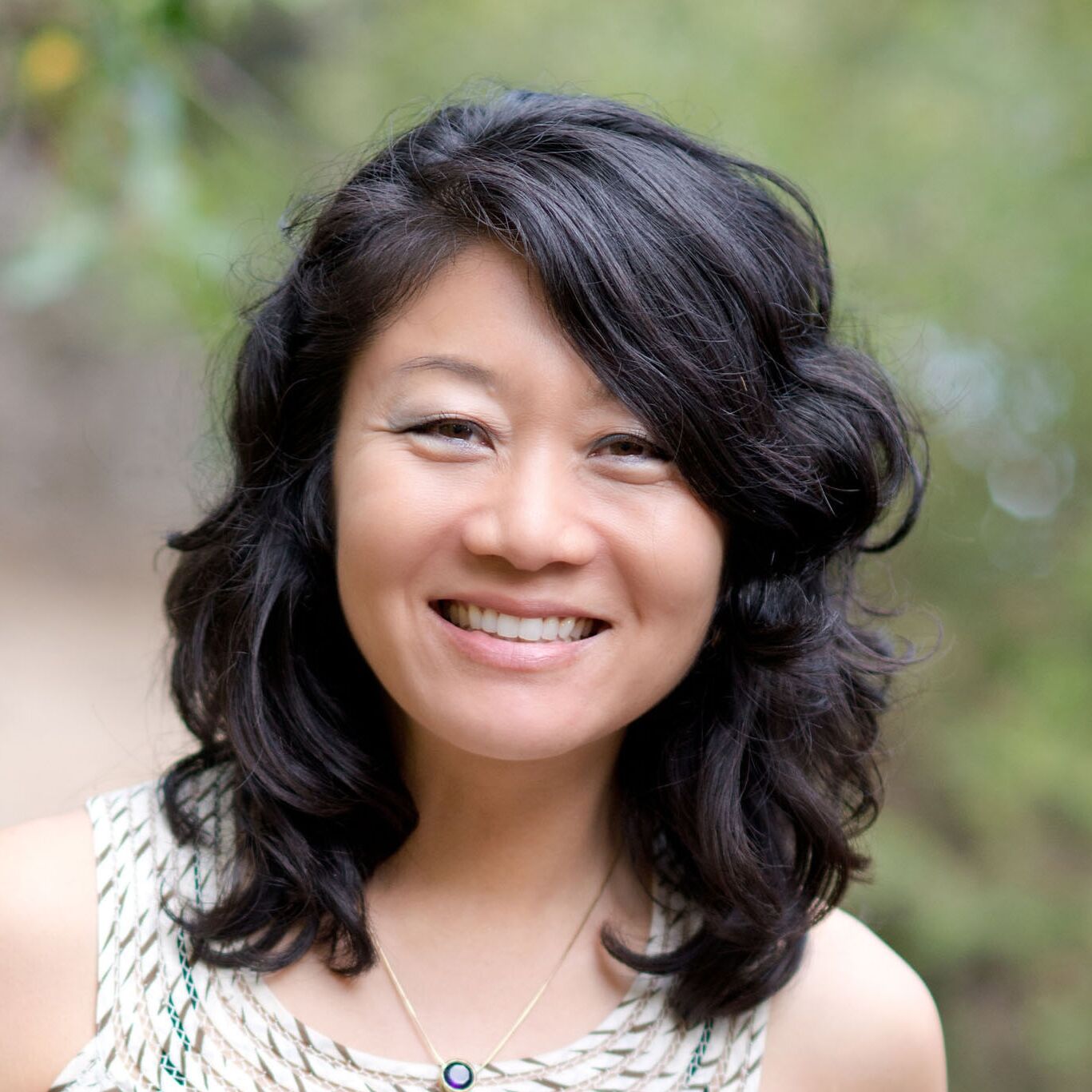 Ellen Kim
Getting married is a very big deal, and it's a huge honor being part of a wedding celebration. I love creating wonderful experiences, and know that what we provide is not just beautiful flowers, but beautiful memories. If I had to give one piece of advice to my wedding clients, I would remind them to be in the moment on their wedding day. The day will be overwhelming and wonderful, so take time to appreciate all of it. I have 2 wonderful dogs, and they are truly my "agents of well-being". They are a constant reminder that being in the moment is the best place to be.
Send Message