Home

Gloriosa
About this Vendor
Flowers Are Our Passion
If you want your flowers to speak the language of your wedding day...Gloriosa is your choice for wedding decor. We are event designers who select flowers and unique designs that make your special day one that lives in your heart forever ! Call today to set up a free consultation at our studio!
Details
Aisle Decorations, Wedding Arch, Wedding Decoration Delivery, Wedding Decoration Setup, Bouquets, Boutonnieres, Corsages, Flower Delivery + Setup



Contact Info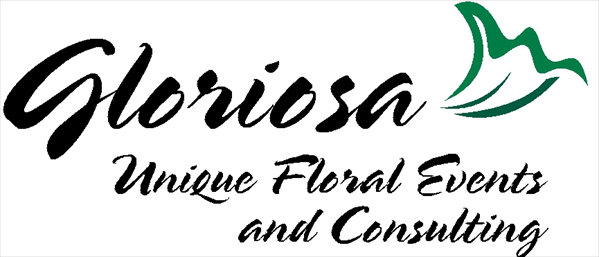 Reviewed on

12/31/2017
Jennifer T
Mary Jo with Gloriosa was an absolute dream to work with! My husband and I planned our Virginia wedding while living in Alaska. With the 4 hour time difference, Mary Jo was always willing to speak with me at off hours. From our conversations and inspiration images that I... Read More provided, she was able to turn my flower dreams into a reality. The tablescapes she was able to create using greenery, pops of color, and silver rentals were exquisite. I seriously cannot say enough good things about Mary Jo! Just simply amazing.
---
Reviewed on

6/21/2017
Rikki C
Mary Jo and her staff did such an awesome job making my wedding so beautiful. It all exceeded my greatest expectations and I was truly blown away. Everyone had only great things to say about the flowers, the ceremony space, and all of the coordinating linens. The attention to... Read More detail was quite apparent and I can truly say that I am proud of my wedding and I owe a lot of that to Gloriosa.
---
Reviewed on

1/14/2017
Amber B
Mary Jo did such a beautiful job with our wedding flowers. She was able to capture exactly what I had in mind and far exceeded our expectations! Our florals were breathtaking!
---
Reviewed on

2/18/2018
Felice L
I recently used Mary Jo's talents for our wedding this passed November. Mary Jo is unbelievably talented. I'm not a huge flower person so Mary Jo really worked hard to make my flowers be simple and yet stunningly beautiful. I didn't do a ton of flowers for our wedding. I opted... Read More to do some lit trees and branch center pieces all of which Mary Jo was able and willing to do. She truly has an eye for decor beyond just flowers. She is very talented and I could not be more thankful for the job she did on the decor and our bouquets. She left me speechless with how gorgeous the flowers really were. I wanted our venue to feel as if it was winter, and Mary Jo was able to do that with the simplest of pieces. I can't thank her enough for her hard work that made our day so beautiful.
---
Reviewed on

1/06/2018
Candace B
Absolutely loved working with Mary Jo. Not only where the arrangements gorgeous she also helped with other ideas for the wedding as well!
---
Reviewed on

12/30/2017
Lydia N
Mary Jo did an excellent job with the flowers for our wedding in August 2017 at The Maridor House in Roanoke. We were planning the wedding long-distance and were only able to meet with her once in person. She had some great ideas The bouquets, the flowers for the arbor, and her... Read More other floral designs were a uniquely beautiful part of our wedding.
---
Reviewed on

12/29/2017
Erin H
Mary Jo was very professional and saw me with almost no notice since I was traveling to VA for my wedding. The flowers were very important for me and I loved them. She was also able to help with linen choices for our day
---
Reviewed on

11/02/2017
Megan W
Mary Jo was absolutely wonderful and did an amazing job creating the vision my husband and I dreamed of for our big day! She's very creative and has a great eye for detail! Everything was absolutely beautiful and better than I ever imagined!
---
Reviewed on

10/31/2017
Taylor R
Incredible experience from beginning to end! Mary Jo took my vision and turned it into a dream come true on my wedding day with no hassle at all. She is wonderful to work with, knowledgeable with great suggestions and will only provide the best for her clients.
---
Reviewed on

10/23/2017
Taylor Z
I am very picky when it comes to flowers (mostly what I really do not like versus what I wanted) and Mary Jo worked with me to figure out what we could make work. Our bouquets were absolutely breath taking and everything I imagined! So was the mantle piece and the table center... Read More pieces! Mary Jo is worth every penny and her flowers speak for themselves.
---
Reviewed on

9/22/2017
Katie H
Mary Jo was such a pleasure to work with! She brought my vision to life and made our wedding absolutely beautiful! She is very passionate about what she does and it shows. I highly recommend her services!
---
Reviewed on

8/16/2017
Sarah H
Mary Jo did an incredible job with the flowers for our wedding! She captured my vision perfectly, and everyone talked about how gorgeous the flowers were! She paid attention to even the smallest details, and made sure that it was exactly how we had pictured it! I would... Read More definitely recommend Gloriosa to brides in the future! Mary Jo was wonderful!
---
Reviewed on

8/04/2017
Daecy K
Our wedding flowers where lovely and everything was exactly what I asked for. My bouquet was lovely as well as the table centerpieces and the larger pieces I had set on white columns and my husbands pin. Mary Jo was very kind and easy to talk with and come up with ideas for... Read More floral arrangements. The only downside was she was kinda hard to get a response to via email and phone calls. She disappeared on vacation at some point without any sort of notification. I would suggest that their working hours be put on their FB page and website as well as when they are closed for vacation or holidays to update their site/FB page and change their voice mail. Regardless the flowers were great and it was easy for us to come and drop off the vases and flowers to their place the next day. I love that she donates the flowers as well when you bring them back.
---
Reviewed on

6/07/2017
Jordan H
Flowers were beautiful but not what I asked for unfortunately. Communication was extremely difficult with florist. Once we were finally able to connect, she was lovely on the phone. However, the end product was emotional and frustrating because it was not what I had asked for.
---
Reviewed on

12/12/2016
Lauren A
Mary Jo was able to capture my vision and turn it into a reality. The centerpieces, bouquets and boutonnieres were perfect! We even rented plum napkins from Gloriosa. One piece of advice to future brides, Mary Jo can be tough to get in touch with via email. She's a busy lady, so... Read More contact her via phone!
---
Reviewed on

11/15/2016
Megan D
I could not have imagined a better florist for our big day. My now husband and I live out of town so were planning our wedding from a distance. Mary Jo was always available for calls and made time for us when we were in town. She is truly an expert. During the hectic time of... Read More planning a wedding Mary Jo was a breath of fresh air and her knowledge put us at ease. On the day of the wedding the flowers arrived and they were gorgeous. They just made the wedding!
---
Reviewed on

10/31/2016
Holly L
Mary Jo did the most amazing job for my wedding. Everything was absolutely perfect. We also rented candles, candle holders, and linens from her. She's so friendly and professional and so reasonably priced! You definitely won't regret picking Mary Jo to do your flowers.
---
Reviewed on

10/31/2016
Christina W
Our wedding flowers were fabulously done by Mary Jo and Gloriosa. She created a beautiful atmosphere for our wedding that we will never forget. Her floral designs really set our wedding apart from others and made it truly unique!
---
Reviewed on

10/31/2016
Lisa D
Mary Jo was wonderful to work with. She understood my daughter's vision for her flowers and went above and beyond. Guests continue to comment on how beautiful the wedding and reception flowers were!!!
---
Reviewed on

10/31/2016
The flowers were very nicely arranged and brought such beauty to the wedding. Great Job!
---
Reviewed on

10/30/2016
Meghan D
My flowers from Gloriosa were gorgeous. Mary Jo worked with me to design an affordable and beautiful bridal bouquet as well as complementary bridesmaid bouquets. The arbor and table arrangements were as equally beautiful - each unique. The flowers were fresh, beautiful,... Read More colorful, and all of the bouquets/arrangements were well put together and held up well all night. We also rented table linens and the colors were perfect. Everything was within my budget. I really appreciated that!! She was a joy to work with. Thank you Mary Jo for all you did to make our wedding flowers beautiful!
---
Reviewed on

10/29/2016
Tori L
Gloriosa provided our floral arrangements & bouquets for our 10-15-16 wedding. Mary Jo understood exactly what I was looking for and was able to guide me toward beautiful seasonal flowers that that suited our venue perfectly. She also has various rentals available for very... Read More reasonable prices. I highly recommend Gloriosa !!
---
Reviewed on

9/16/2016
Anna L
Mary Jo did an EXCELLENT job. My flowers were gorgeous, and far surpassed my highest hopes for how they would turn out. I was super particular about the colors, and was really nervous they wouldn't be what I wanted, and they were exceptional. She did such a great job of... Read More understanding my vision and what I wanted. And when we discussed things I had no vision for, she had great idea and then made it all happen. She was slow at times to respond via, but DONT let that deter you. She is awesome. Willing to talk budget, willing to call and discuss any last minute changes, and ALWAYS put me at ease. She was laid-back, but reliable. I would recommend her to anyone. She's also just really sweet and enjoyable to work with. Thanks Mary Jo, you're the BEST!!!
---
Reviewed on

7/21/2016
Krystina C
We were very happy we decided to have Mary Jo with Gloriosa do the flowers for our rehearsal dinner and wedding! She was amazing in our planning sessions, listening to my ideas and offering practical suggestions. The arrangements and ambiance for both events were absolutely... Read More beautiful. We couldn't be happier with how they turned out.
---
Reviewed on

5/07/2016
A L
Mary Jo is absolutely fantastic. She does a beautiful job and she's on top of things. Give her a call and schedule time with her and she will help you decide exactly what you want, and she's always quick to respond.
---