Home

Golden Oak Farm
Book Your Wedding with Golden Oak Farm
---
A BARN IN WEBSTER, MN
About Us
Weddings at Golden Oak Farm in Webster, Minnesota, promise to be a delightful combination of rustic elegance that will surround you and your loved ones in natural splendor as you celebrate your wedding. With 100 acres of pastoral countryside and an antique barn on the premises, you have breathtaking wedding ceremony and reception spaces for your wedding celebration. The full venue capacity of up to 300 and venue accommodations are expansive, thanks to the sheer size of Golden Oak Farm.
The pavilion. Think of the pavilion as a countrified blank slate, just waiting for you to create the wedding celebration of your dreams. French doors provide easy access to the grounds, and this indoor, climate-controlled space will accommodate up to 190 guests. Your caterer has convenient accessibility through a garage door. Overnight accommodations are even available for up to four in the upstairs loft.
The lean-to.The newest addition to Golden Oak Farm's list of venue amenities, the lean-to will accommodate up to 200 guests. Café lighting adds ambience while a central vintage wood table, perfect for gifts, desserts, or candles, gives this space a rustic feel. The newly re-imagined stables space is also accessible from the lean-to, complete with a bar area and separate lounges with seating and an abundance of rustic charm.
The barn. The expansive barn features soaring ceilings and rustic, exposed wood beams. Café lighting and a lighted "Love" sign give the barn a special touch. This space is ideal for use for your reception dance and also provides a gorgeous setting for an indoor ceremony if desired.
The grounds. Explore the grounds to find the ideal spot for your wedding ceremony at either of our outdoor sites. The front lawn sits just outside of the villa with handmade wooden benches, a metal ceremony arch and a gorgeous backdrop of towering oaks and greenery. If you desire a more secluded and nature-inspired feel, the new Northwoods wooded ceremony site could be the perfect option. It is accessible via wooded path and is located just behind the barn, nestled between rolling hills and a winding creek. Outdoor patio spaces are also plentiful for gathering with your guests.
What You Should Know
What sets Golden Oak Farm apart from other barn venues is their weekend rental option. The weekend package is designed to help reduce overall rental and wedding costs by allowing you to host all aspects of your celebration at the farm. Additionally, the venue also offers overnight accommodations onsite to sleep up to 14 guests, eliminating the need for offsite lodging.
All tables, chairs, and benches are provided for your event, and the team sets them up and breaks them down for you at no additional cost. A bridal suite in the onsite guest house is reserved for you and your wedding party. The guest house is climate controlled and includes all the amenities you could want on your wedding day. The billiards room in the Villa provides another great space for getting ready, complete with a pool table, dart board, and TV with cable and DVD player.
Golden Oak Farm does not offer venue catering or menus, and couples are encouraged to hire independent service providers for planning menus, preparing food, serving beverages and decorating to their own tastes and desires.
Extra Perks
At Golden Oak Farm, the team shares all venue rules with you to ensure that your wedding reception and ceremony are an unparalleled success. Some venue amenities are also available at no additional cost to make your stay even more enjoyable:
Towels and linens are included with your stay in the Villa
Kitchen is fully stocked with all cooking and eating utensils/dishes for house guests, with the exception of food
Explore the grounds to find unforgettable opportunities for wedding photos
Plan an engagement photo session at the farm with your photographer
Lawn games including Hammerschlagen stumps, yard Yahtzee, giant Jenga, and a corn toss set
Several hammocks hung alongside the llama pasture are great for enjoying the grounds
Fire table and patio furniture provide great opportunity for relaxing outdoors
100 acres of rolling hills to wander and explore
From the Vendor
Rustically Elegant Barn Wedding Venue
Golden Oak Farm is unlike any other venue in Southern Minnesota. Nestled in 100 acres of rolling hills, the farm is naturally beautiful and simplistic - conveniently located twelve miles west of Northfield on Highway 19 + just 30 miles south of the Twin Cities in the rural countryside. We offer both daily + weekend rentals, allowing you to customize the kind of farm wedding experience you're looking for. A weekend rental allows you full access to all the farm has to offer to help you celebrate your wedding while enjoying relaxing time with family and friends without the worries of time constraints. The Main Villa has a warm, Tuscan feel and can sleep up to fourteen for the entire weekend. Alternatively, a daily rental gives you the flexibility to choose the day you want to spend with us.
Amenities + Details
Amenities
Bridal Suite

On-Site Accommodations

Indoor

Outdoor - Covered

Outdoor - Not Covered

Reception Area

Wireless Internet
For more details about amenities, please message the Venue.
Contact Info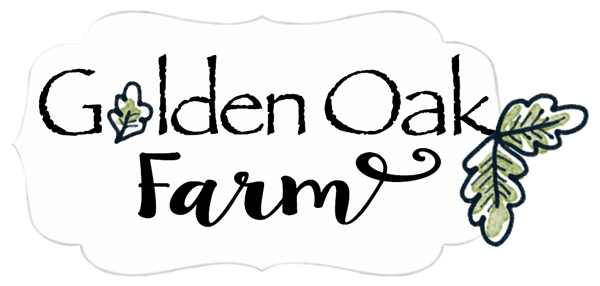 Reviewed on

6/30/2017
Alexa F
We had such a great experience with Golden Oak Farms. They were great at responding to all of our questions and concerns. They wanted our day to be beautiful and were great about us coming out to view the farm as well. They were helpful, and we loved that the bridal party could... Read More stay on the farm the night before, plus the ceremony and reception could take place at all one location. Three weeks after our wedding, we've still been hearing from people about how wonderful the wedding was. We are so thankful that we chose to have our wedding here!
---
Reviewed on

9/05/2017
Chuck C
My fiancé and I had been searching for a venue that would give us the freedom to make our ceremony and reception our own, but also not stress about the set-up and tear down of a major event. After researching online, we had already decided against numerous venues because of... Read More various reasons, and to be honest, I was losing hope. Enter my lovely sisters-in-law; on the same day they both messaged me about Golden Oaks Farm and it just so happened we were on our way down to a family gathering so we called Kelly (the owner of the venue) last minute and left a message, not really expecting an answer until later in the week. 20 minutes later, Kelly had returned our call, and offered to show us the venue that very day!!!! After touring the spaces ( which are to-die-for amazing!!) and meeting Kelly, herself (she's lovely and very down to earth!!) we immediately knew that this was the place we wanted to get married. Our entire wedding party had room to stay on site in the Villa, we had the grounds for the entire weekend so there was no time limit on decorating or clean up! Tables, chairs and ceremony setup was included, the area was beautiful and natural, there weren't many of the restrictions that we had rejected other venues in the city for; it really was a dream come true! (Plus they have LLAMAS!) Kelly and her staff are downright awesome! We received emails monthly about any changes around the farm, to their policies, and any upcoming open house events ( I took advantage of those open houses as they highlighted local services that were in the surrounding area.) If we had any questions Kelly was always great about getting back to us in a timely manner, and allowing us to come down to the farm to measure things or take photos. She also kept us up to date about what was needed from our end to help them make it a day to remember for us. Not only that, they sent us a lovely little package around Christmas with a card, homemade caramels and vanilla!! Even after the wedding weekend they continued with their stellar customer service by checking in with us the day after to make sure we didn't have any remaining questions. Overall, we couldn't have dreamt of a better venue. They say they will treat you like family and they truly do, in the best way possible! I have been recommending Golden Oak Farm to every new bride! They made the best day we could have imagined, stress free and enjoyable for my husband(!!) and I.
---
Reviewed on

10/05/2016
Kayla B
Golden Oak Farm provided us with a PERFECT rustic, casual, spacious, unique and fun weekend for our wedding. First of all, the entire property is gorgeous. The photo opps were never ending and on October 1st the trees were beautiful! This venue is so comfortable. Getting the... Read More house/property for the weekend was something we couldnt pass up; having extra set up and take down time helped us to be able to fully enjoy our wedding day. We started working with Golden Oak Farm over a year ago; it's been amazing to see all of the work put in and changes around the farm. We booked with no lights in the barn, original garage doors and floor in pavillion, empty guest house, and no additional staff besides Max. Not that it wasn't before, but this venue blossomed into something magical; I don't think we could have asked for anything more. Kelly and her family/staff exceeded our expectations. She was incredibly helpful answering all questions and concerns, helping us with back up plans for rain, and even attending our special day. We can't say enough good things about Golden Oak Farm and would recommend in a heartbeat! 5 stars!!!
---
Reviewed on

9/14/2017
Kara B
My husband and I really loved our experience with Golden Oak Farm, and would recommend them in a heartbeat! They were flexible with what vendors we brought in, and how we wanted to handle alcohol at our wedding, and those were two huge things that helped save us a lot of money... Read More had we decided to go with another venue. The grounds are beautiful, and the fact that they are still a running farm added a quaint, genuine experience which was such a bonus for us and our guests! (Llamas, seriously?! thank you!!!) We also felt like we hit the jackpot because they set up and tore down tables, chairs, and benches for us. We ended up using the Creekside wedding ceremony space, the lean-to, pavilion and the barn during our wedding. It was really awesome to have all of those spaces available for us to use! There were enough people helping our guests park as they were arriving. I was really happy with the way the farm staff communicated with us up to our wedding! Kayla always responded quickly when we had questions and was helpful, and we were able to visit the farm an additional time to get more planning done. We wished that there was a "parking" sign that was already put up at 10am when people helping set up could see. Right away when we arrived, it just wasn't clear where to park. We decided with Creekside for our ceremony site, and there were weeds growing in the aisle, and the wood chips looked sparse. We found the staff person that was onsite that day and said we had been told there would be more wood chips put down. He said that it had already been done, so we went with it. We had a hard time finding the staff person on the farm when we needed help or had a question. Someone looked around for him a little harder and found him in the basement of the farm house, which we didn't know existed. It would have been nice to have their phone number to call them if needed. The trash situation was bad. It was really difficult to haul all the trash from the night to the dumpster in the parking lot in the dark after the wedding was done. It was a lot of work for our clean-up crew and it's something I don't think many people would mind paying extra for if they knew what trouble it would save them. I think it would be amazing to have a staff person there at the end of the event helping and answering questions. Ultimately, we are super happy with our experience. And let me just say how thoughtful and caring Golden Oak Farms was to us. My husband and I were married on Friday evening on the farm (we did a daily rental), and were to fly out of the country for our honeymoon early Monday morning. Saturday and Sunday were kind of a whirlwind and we were stressed out! Anyway, we did a send-off and some of our belongings were left behind, and we were back home and settled in before we realized we were missing them. We really needed those things for our trip so my husband drove back to the farm (over an hour away from where we live) and tried to look for them but had no luck. Kayla was talking with us the whole time and helped us problem solve. Then we ended up talking to Kelly who ultimately helped us recover our mistakenly misplaced items (which were really expensive and just recently purchased) and offered to send them to us in the mail! We were already happy with our experience but this just added another element of appreciation and solidified that they truly cared. Words can't say enough. Thank you so much!
---
Reviewed on

9/05/2017
Toni D
Golden Oak Farm was the perfect place for our special day. It was a very unique and charming venue that provided simplistic and natural beauty for our special day! The ceremony site (Northwoods) was a dream come true. We were surrounded by nature and yet it was clean. It was a... Read More great experience getting ready with my girls in the adorable, homey bridal suite. There is so much this place has to offer. It seems every couple can make it their own for their special day. We were very pleased with Kelly and the entire staff at Golden Oak. They were personable, sincere, quick to answer questions, and delightful to work with. I would highly recommend couples looking for a venue to check out Golden Oak and to not miss out on this enchanting farm.
---
Reviewed on

9/05/2017
Toni D
Golden Oak Farm was the perfect place for our special day. It was a very unique and charming venue that provided simplistic and natural beauty for our special day! The ceremony site (Northwoods) was a dream come true. We were surrounded by nature and yet it was clean. It was a... Read More great experience getting ready with my girls in the adorable, homey bridal suite. There is so much this place has to offer. It seems every couple can make it their own for their special day. We were very pleased with Kelly and the entire staff at Golden Oak. They were personable, sincere, quick to answer questions, and delightful to work with. I would highly recommend couples looking for a venue to check out Golden Oak and to not miss out on this enchanting farm.
---
Reviewed on

8/16/2017
Sara B
Amazing venue that allowed us to create a magical day filled with love while surrounded by family and friends! All of our wedding guests raved about the venue! Kelly & Kayla provide very prompt email responses, have great ideas and excellent customer service! Thank you, thank... Read More you, thank you -- we would HIGHLY recommend Golden Oak Farm!!
---
Reviewed on

7/11/2017
Brittney R
We couldn't have asked for a better venue! They got us in for a tour of the venue right away and we knew that this was the place. The staff were great to work with throughout the whole process and they were always very responsive and more than happy to answer any questions that... Read More we had. On the day of we had a few more tables than we needed and the Event Manager (Margaret, I believe) was great about getting the tables moved right away so that we could decorate. The on-site home was a great place to get ready and serve lunch to our wedding party, and the remodeled cabin was awesome too! The only thing that I would change/suggest is that there be more fans in the lean-to and in the barn, but those are just small details. Overall, I would give this place 10/10 and would highly recommend to anyone!
---
Reviewed on

6/15/2017
The Golden Oak Farm is a beautiful venue. My husband and I wanted a venue that allowed us to spend as much time with our family as possible and renting the venue for the weekend did just that. Friday was set up, rehearsal and rehearsal dinner, Saturday was the wedding (final... Read More set up/decorating, getting ready, ceremony, dinner and dance) and Sunday was brunch, gift opening and tear down. Choosing this venue allowed our wedding party, their significant others and other family members to stay onsite with us. Some highlights are: being able to sleep/stay in the house for the weekend, ceremony could be anywhere on the farm (our choice), and the beautiful landscape for relaxing with a hot cup of coffee watching the sunrise, walks and amazing opportunities for photographs. The swings and llama were a great addition to help entertain the kids. I can't write this without a big THANK YOU to Kelly who answered my many crazy questions and for being so helpful in making my dream wedding come true.
---
Reviewed on

3/16/2017
Mark B
The farm is a beautiful place. The scenery is gorgeous and the house is amazing as well. We were honestly surprised at how nice everything was. The staff was more than helpful and we loved how flexible they were about letting us pick and choose how we wanted to set up and run... Read More things. Great place.
---
Reviewed on

2/22/2017
JAIME E
Golden Oak is a beautiful reception venue! If you are looking for a rustic, romantic wedding venue this is the space. They have the barn with overhead lighting and the house has great rooms for getting ready and relaxing before and after the big day! Lots of places to have... Read More pictures, you can even have a photo with a llama! I recommend Golden Oak Farm to my clients who are looking for a beautiful barn space and can't wait to work with them again!
---
Reviewed on

1/28/2017
Christa W
We LOVED having our wedding at Golden Oak Farm on September 24th, 2016. We reserved the farm for the full weekend so that we could spend more time with our family and friends and have everything be in one location. On Friday, we were able to set all our decor up around the... Read More property and do our rehearsal and rehearsal dinner in the barn that evening. We enjoyed a lovely family style meal at large tables under the hanging lights of the barn. Saturday was gorgeous and we loved the spaces in the house to get ready and enjoy the day before we said I do. We were able to fit a little over 200 people in the barn for our wedding ceremony followed by dinner in the Pavilion and a great time dancing and playing lawn games in the Lean To. Sunday we had out of town guest back out to the farm for a brunch and to spend a little more time with them before they headed home. Our very large wedding party (17!) and their significant others enjoyed staying at the house and the ease of being on site with everyone was incredible. We enjoyed the little cabin on the property as our honeymoon suite. Kelly, the owner was a joy to work with.
---
Reviewed on

1/16/2017
JMatt K
Golden Oak is a hidden gem! A beautiful backdrop to our Friday evening wedding; from a hilltop wedding to a pig roast to a concert in the barn - it was a dream come true! The house has plenty of space and Kelly is a treat to work with ... And it's a stone's throw from the Twin... Read More Cities, which was ideal for our long-distance travelers.
---
Reviewed on

1/11/2017
Krissa A
Everything exceeded our expectations. We had our wedding at Golden Oak on sept. 10th 2016 and it couldn't have been more wonderful. Our whole wedding party was able to stay at the main house on site, which made for such a fun wedding weekend. We had our rehearsal dinner at the... Read More farm Friday afternoon and wedding on Saturday. The golden oak staff made everything incredibly simple and easy- from set for the rehearsal to set up for the wedding. The venue is incredible- 100 wooded acres beautiful views. There are various locations where you can hold your ceremony and reception. Overall we couldn't have wished for more. My husband tells everyone how our wedding was the best day of his life.
---
Reviewed on

9/07/2016
Sarah J
We absolutely loved having our wedding at the Golden Oak Farm! Incredible staff, beautiful location, and it was amazing to stay there for an entire weekend with friends and family!
---
Meet The Owner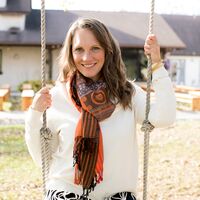 Kelly Dennis
Our farm and our family is a story of love, passion and commitment. My husband Greg and I never planned to have a wedding venue- it just sort of evolved! After the first wedding on the farm, we were hooked! The magic, love and excitement continue to be contagious each and every day. Our favorite part is getting to know couples and their families and developing friendships along the way. We've hosted over 4,000 people at our farm, and it's only the beginning! So, come on out and visit. We would love to show you around, introduce you to the llamas, and share our slice of paradise!