Home

Granite Rose
About this Vendor
Private Wedding Ceremonies and Receptions
Located in the quaint town of Hampstead, New Hampshire, The Granite Rose has been hosting events since opening in December 1994. When you host your wedding at The Granite Rose, it's easy to see what sets us apart. We offer all of the special amenities to make your wedding day truly special.
Amenities + Details
Amenities
Indoor Ceremony Area

Kosher Available

Liability Insurance

Liquor License

On the Water

Onsite Catering

Onsite Overnight Accommodations

Onsite Parking

Onsite Wedding Consultant

Outdoor Ceremony Area

Outdoor Reception Area

Outside Caterers Allowed

Site Fee

Tented Area

Valet Parking

Wheelchair Accessible
For more details about amenities, please message the Venue.
Contact Info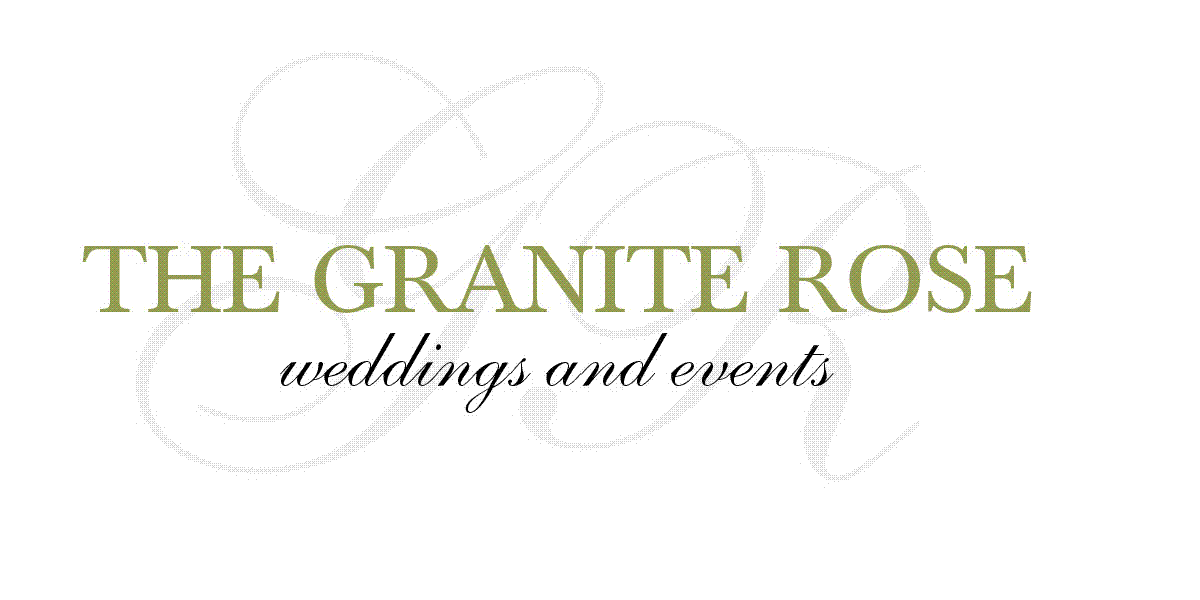 22 Garland Drive, Hampstead, NH
Wonderful!
9/29/2012
Laura C
I'm so glad we picked this venue for our wedding! Everything was perfect! Erin, our day of coordinator, was great. And after the ceremony they made sure the bridal party always had food and drinks. Everything was set up just as I had asked (and I had a lot of stuff). We got so many compliments on the venue, too. We were in the smaller room with the chandelier over the dance floor which so many people loved. I'm told the food was great, and they even asked people the temp the wanted their prime rib cooked to. I only didn't eat because I'm not hungry when I'm anxious, but they were really great about my husband and I eating. They didn't give us our entree until we sat down after making the rounds and asked us if we would rather have it boxed to eat later (which I probably should have done). I cannot say enough great things about this venue!
---
Made our day!
10/05/2012
amanda b
Made everything easier.. Cake was included, and was amazingly delicious (and beautiful)! Our flower center pieces were included, which the florest captured my idea so well. It almost made me cry when I walked in to see my thoughts come to life. And the coordinator worked so well with us and the vendors. She helped make the day run how I hoped. If I were to get married again ( which I'm not hoping for though), I would come back!
---
Amazing night!
9/14/2012
Brittany G
I am so pleased with everything done by The Granite Rose. Everything from beginning to end was remarkable! Erin was our wedding coordinator, and she was calm and organized. She always told us what to expect, and never made me feel anxious. The owners are approachable and helpful & take real pride in their function hall. The gardens are kept in beautiful shape. We are so happy we chose The Granite Rose. It was an absolute perfect day!
---
Granite Rose is Closed :(
4/15/2017
Anastasia D
I called them today looking to see if I could check out the venue, and they said they have closed down. It explains why the website wasn't working! Just wanted to let everyone know before calling them. There is someone answering the phone but I think it's to take any offers to purchase the location.
---
We Love The Granite Rose!
9/19/2014
Amy A
I don't think I can rave enough about the Granite Rose. Everyone was so kind, helpful and accommodating. My coordinator, Erin was great. The staff of the Granite Rose care so much about what you want for your special day and it really shows. If I had any questions or worries, my emails were responded to ASAP. I had no doubt my reception (we had a church wedding)would be perfect. Our night time reception was absolutely gorgeous, the room was decorated perfectly, exactly as I had envisioned. The Granite Rose has great outdoor space for pictures, with pretty little gardens that they light up at night. While having our pictures done outside our private server, Jenna was amazing. She made sure we got to try our appetizers. She brought our drinks outside to us and at one point while being posed for the perfect shot, she even held the straws to our mouths so we could sip while waiting. Such great service!!! My only negative, is about the service of the cake. We decided to put the cake out buffet style. We were a little disappointed that there was no announcement to tell guests the cake was served. I don't know if that was on the DJ or if the staff didn't ask him to let everyone know. But I feel like there were a few people who missed out on the cake, which is a shame because it was DELICIOUS! In the grand scheme of things, not that big of a deal. I'd still recommend the Granite Rose over and over again.
---
Michele Jellison
5/10/2014
Michele J
Outstanding venue! My daughters wedding coordinator, Jenna, the absolute best! We had an unplanned delay to the ceremony start time and Granite Rose didn't miss a beat. Beautiful grotto for the ceremony and pictures, great food and they attended to our every need. A+++
---
Winter wedding
2/23/2014
Cassandra S
The venue were excellent with providing positive and helpful service throughout the whole wedding planning process. The coordinator was extremely helpful and patient with all of the chaos that occurs in a wedding! I would recommend them to all!!!
---
Perfect Winter Venue
12/28/2013
Kelly N
Perfect place for a winter wedding! Not only do you get special winter pricing, but you get the whole place to yourself. It is absolutely beautiful! Nancy and Erin make the whole process very easy so the day of you don't have to worry about a thing.
---
OUTSTANDING venue for a wedding !!!
9/14/2013
Chris M
From the the very start of planning for the wedding.......right through the day of the wedding itself.......we could have not asked for the entire day to go as smooth and drama-free as it did !! The venue was set up exactly as we had requested and had envisioned. Our wedding planner Jenna was always there to answer any questions that we had and was always very accommodating. . We continue to hear from guests that were in awe of everything from the beauty of the landscaping through the meal itself which was absolutely delicious. All courses were served hot and on time. The entire day ran as smooth as we could have dreamt. We could not have asked for anything more.
---
The Granite Rose-Embassy Room
7/20/2013
Amanda R
We are very happy that we held our event here. We had the larger event space and held both our ceremony and reception here. We received rave reviews on the beef, there were quite a few completely clean plates after dinner service. We dealt with Nancy, Jenna, and Lauren in preparation for our event and I was very happy with the prompt response to email. We live on the west coast and weren't able to make many decision in person but through email and phone calls we were able to put together a beautiful event. The coordinator's help throughout the rehearsal, ceremony, and reception was such a wonderful bonus. Probably my favorite part of this venue however was that it was practically full service. The only outside vendors we brought in were a photographer, DJ, and officiant. The outside vendors included in the package (Susanne's Weddings, and Jacques Pastries) were very easy to work with and the final product was amazing. We received many compliment on our event. The outdoor space for the ceremony is a bit narrow but they have a great set-up. We added no flowers but with the timing of the setting sun, the natural flowers and plant-life and the gazebo/arbor at a focus point, it was perfect. We even had some background music provided by some local chickadees! Overall, the setting is picturesque, the prices are on par with the level of service and support, and your event will likely be wonderful!
---
G rose wedding
9/21/2012
Jenna M
The granite rose was/is the perfect place to get married and have your reception. Our coordinator, Erin, went over the top to ensure that everything was more than perfect. I wish I could get married everyday- it went that smooth! We didn't have one complaint for the entire night! Everyone had so much fun and was wishing for more! Bottom line, we absolutely loved the granite rose and highly suggest it to you!
---
Recent wedding
9/02/2012
Melissa J
We picked the Granite Rose because we thought it was a beautiful place for a wedding. A bonus was that a lot of stuff was included (cake, linens, food, wedding coordinator, etc) so we didn't have to do as much outside the venue. Everything went so smoothly and Erin was great as a coordinator. It was beautiful and we did get a lot of compliments on the food and the cake. We were very happy with our decision to go with the Granite Rose and would recommend it.
---
The Granite Rose was a great choice for us!
8/11/2012
Oana B
The food was great and the service was perfect. But really good food is not why I am giving them 5 stars. The reason I am giving them 5 stars is because of how easy it was to work with Rich and with Lauren and how accommodating they were to our every request. It rained on our wedding day, so we had to move the ceremony inside because of the weather. We got married in the reception room, even though they have a chapel downstairs. They are currently only allowing the chapel to be used by patrons of one of the two reception rooms. If they would find a way to accommodate both rooms with the chapel, they would be a PERFECT venue. Either way, we are very happy that we picked The Granite Rose. We had a wonderful wedding, and they were a big reason why. PS: Quick note on the value: in the price per person you also get the wedding cake and reception flowers (up to a certain $ amount). From all the places we looked at for our wedding, this was the only place offering this. Also, there was no additional cost for using the chairs of our choice, and we chose their beautiful chiavary chairs.
---
fab venue and staff
8/18/2012
Devin L
I just had my wedding at the Granite Rose on Saturday. I don't have one single bad thing to say! The staff was perfect, I didn't think about one thing on Saturday but having fun! Lauren, our coordinator, took care of everything during the whole process! I'm a software engineer, so the fact she could communicate quickly via email was an extra bonus! I can't say enough about the servers, the flowers, the cake, the coordinator, the food, everything!!!
---
Okay.
6/30/2012
Danielle C
The venue is beautiful. I wish I had a different wedding coordinator. She did not return my calls.mwaited last minute to confront myself on linens which where not the right ones just a day before the wedding. Again a wonderful magical place, just need a different wedding coordinator.
---
Beautiful Location
6/22/2012
Christina R
The Granite Rose was amazing. We had our ceremony outside in the Terrace Garden and it was beautiful. We received many compliments on the location. We liked the fact that the centerpieces and cake were included in our package, and also took advantage of the ceremony enhancement package which took care of our DJ, limo, and ceremony decorations. It was all very convenient and the staff was very helpful. I would recommend it to anyone.
---
Granite Rose
6/29/2012
Tara F
Our whole experience at the Granite Rose was nothing less than fantastic. During the planning and prep for the wedding they were always available to answer questions. I loved how the Granite Rose had it's own uniqueness to it versus a country club where most of them look the same. It was the first place we looked at and instantly I knew it was where I wanted to be married. The pricing was very reasonable and there were no hidden costs. The cake was included and came from Jacques Pastries and was amazing. If anyone were to ask me where to get married I would mention the Granite Rose. They made our whole experience turn out to be the wedding I have always dreamed of.
---
the Granite Rose
6/16/2012
Robert G
As the father of the bride, I could not be any happier with the recent reception for my daughters wedding at The Granite Rose. At the beginning of our journey, we had considered many venues for this very special event. I can honestly say that The Granite Rose was The perfect choice and I would highly recommend that if you are a parent or the bride and groom, you need to visit The Granite Rose before you finalize your decision. At our very first meeting with Rich, I could tell that he was willing to work with us to make this the great event that it turned out to be for my daughter and new son in law, my wife and I and each of our guest. His approach is sincere and genuine, he does not take a cookie cutter approach and listened to what was important to us and was flexible to meet our needs. Once all the details were finalized, Rich introduced us to Erin, our coordinator. She was fabulous through out the process and was there to ensure that the reception went on as planned and delivered on every aspect. The entire evening was perfect. I cannot say enough good things about The Granite Rose. The planning process was well thought out, the food was fantastic. Everyone of our guest made a point of letting us know how wonderful their meals were and can I tell you that the appetizers were great as well. The attention to detail was incredible. They did not miss a beat throughout. I also want to acknowledge their preferred vendor list. The band Rare Form...GREAT. The cake and desserts were provided by Jacques Pastry...DELICIOUS. I would like to acknowledge the entire team at The Granite Rose. True professionals, everyone...the office staff the chef's and the Waite staff. You are all great. Thank you Rich, Erin and everyone at the Granite Rose that helped to make this such a memorable day for all who attended. A Very Happy Father of the Bride, Bob
---
Granite Rose
5/06/2012
SARAH G
My experience from the initial consultation to the walk to my car on my wedding day was fantastic. So much care and support was given to me during my planning process and all my questions were thouroughly answered. The service that was given to my bridal party and guests was outstanding. Detail to each table with food and drink was given. The decor was beautiful and the room was very clean. I would HIGHLY recommend this facility to you for a wedding or any big function! I can't thank the Granite Rose staff enough for helping make my special day memorable.
---
Absolutely Perfect!
5/11/2012
Audrie T
Everyone at the Granite Rose went above and beyond to make our day unforgettable. Erin Bailey was with me the through the whole event, from making sure we were ready for our first dance, to simply getting me a glass of water. I wish I had her with me the last 6 months leading up to the wedding, because my life would have been alot less stressful. The venue is gorgeous, the food is amazing, and the prices are reasonable. I would highly recommend them to anyone!!
---
Excellent
5/12/2012
Michelle C
I have nothing negative to say. Everything was excellent from our very first meeting to the wedding itself. I highly recommend!
---
Granite Rose made our Magical Day Perfect!!!!!!!
12/09/2011
MaryEllen S
I can't say enough WONDERFUL things about the experience I had in dealing with The Granite Rose. The entire staff made sure that our wedding/reception (we were married on site) were just everything we could have wanted and more! Responses were always prompt, the people were always welcoming and friendly. They had a magic way of making me feel like I was the only bride they were dealing with and I never ever felt like "just another wedding" coming through their doors. The staff was professional, but also very warm, and made everyone feel at home. The service was impeccable and the food was delicious!!! I would recommend them to ANYONE planning a wedding or other special event!!
---
October Winter Wonderland
10/29/2011
cathleen p
My husband and I had the best experience when using the Granite Rose as our wedding reception venue. Right from the start they were exceptional and very professional. This was such a relief as we reviewed many other facilities before looking at the Granite Rose (none of the others were anything to write home about). We used all the vendors they recommended (Jacques Pastries, Susan's Weddings, Black Tie Limo and Get Down Tonight Entertainment) and each one did a fantastic job. I received many compliments on my cake, flowers and our DJ. We had our wedding in October and to most of our disbelief we received 10 inches of snow on our wedding day. Erin was my wedding coordinator and she was excellent; from making sure everything when smoothly to calming my nerves about the snow. I could not say enough good things about her and our server Amy. Both were very attentive. I would absolutely recommend the Granite Rose to future Brides and Grooms.
---
Nice Facility
10/01/2011
Jonatha B
Beautiful place to have a wedding/reception, a little out of our price range but they have good packages and take care of a lot for you.
---
Granite Rose
10/30/2011
marie l
There are not enought good things to say about the Granite Rose. Everyone is still raving about the food and cake. The quanity and quality was awesome. The grounds where beautiful. The flowers from Suzanne's where incredible. The center pieces and table settings looked like a picture. Everyone danced all night because of Jimmy Carter from Get Down Tonight. Jaque's Cake's wedding cake was the best wedding cake I have ever eaten. I do not want to forget Ensemble Aevia and Jeff DeMarco the officiator made the most important part the ceremony, unforgetable and romantic. It is almost a month a my friends and family are still telling me what a great meal and time they all had. Thank you Granite Rose
---
Send Email