Home

Great Family Reunion
About this Vendor
*LIVE SHOWCASE -TUESDAY, MARCH 13TH 2018- DENVER*
We all know it. We've all felt it. That moment when you realize that the burnt out musicians on stage are probably playing "Play That Funky Music White Boy" for the 100th time that week and just don't care anymore. At that moment, you realize that #YourWeddingBandSucks. Great Family Reunion is the answer to your prayers. Founded in Denver, CO by Jordan Linit (Analog Son/Kinetix) & Jonathan "Skippy" Huvard (Fox Street/J2G Live), GFR combines years of experience, relentless attention to detail, and features world class musicians and entertainment professionals to create a one-of-a-kind musical experience delivered straight to our clients and talent buyers. Give us a call and come see what Great Family Reunion can do for you!
Details
Cello, Fiddle, Guitar, Harmonica, Harp, Keyboard, Organ, Percussion, Piano, Saxophone, Trombone, Violin, Vocals
Classical, Country, Dance, Disco, Folk, Hip-Hop, Jazz, Pop, R&B, Rock, World Music
After Party, Rehearsals + Parties, Ceremony, Reception, Wedding
Contact Info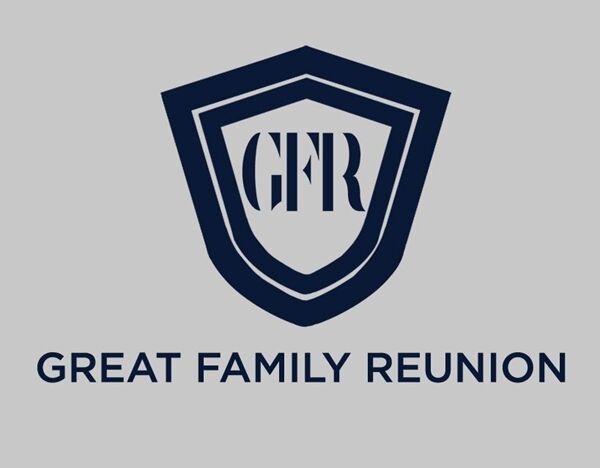 Reviewed on

12/03/2017
Erin A
The best wedding band ever feels like an understatement! When it came to planning our wedding, we decided we wanted to throw the most epic party of our lives, and the band was the key. Mission accomplished! Finding Great Family Reunion was nothing short of a miracle. These... Read More guys are the real deal! First, they were super responsive and professional. They answered any questions we had and even made some great suggestions when we were indecisive. We were so impressed by their extensive song list, and grateful that they were willing to play a few special songs at our request. Then, on the night of our wedding, we found out just how good they are. They are exceptional musicians with great energy and endless versatility. Once they started playing, our guests stayed on the dance floor ALL. NIGHT. LONG! Friends and family alike went out of their way to ask us how we found such a fantastic band. We feel so lucky that GFR was available to play our wedding. It absolutely wouldn't have been the same without them. We highly recommend GFR to anyone planning a wedding or party, and we sincerely hope to host and attend more events where they play. Warn your guests to bring their dancing shoes, because once Great Family Reunion gets started, nobody will want to sit down. THANKS GFR, YOU'RE THE BEST! Greg and Erin
---
Reviewed on

6/30/2017
Rebecca S
Jonathan and Great Family Reunion were the best decision I made (aside from my groom) for my wedding. Not only did they put on an arena worthy show, they were easy and fun to work with. It's been three weeks since our special day and I still have people reaching out asking about... Read More our band. This crew knows how to get people movin' and groovin'! LOVE!
---
Reviewed on

11/12/2017
Olivia W
Amazing music. Amazing musicians. Everyone had a blast. I found the communication lines between band/wedding planner/bride to be a little less than ideal but was so relieved that this band was 100% incredible on the actual night. I would be really specific about who was... Read More showing up because I also think that we were mislead somewhat. But it didn't matter - the musicians were fantastic.
---
Reviewed on

7/18/2017
Jennie C
Music is a huge part of our lives so while planning our dream wedding we both felt that a good band was the single most important thing to deliver the party we envisioned for our big day. We were completely blown away by the performance Great Family Reunion delivered. Our... Read More wedding was a month ago and our guests are STILL talking about the band. They were not only hands down the BEST wedding band I have ever seen... they were one of the best bands I have ever seen period (And I've seen a TON of bands!) Their song choice was spot on and the level of talent was something I never thought we could get. They were super professional and a pleasure to work with from a business standpoint as well. If you are looking for a wedding band look no more because there is no band better than Great Family Reunion. We thank you all from the bottom of our hearts... you are INCREDIBLE!!!
---
Reviewed on

7/07/2017
Jamie F
Awesome, Awesome, AWESOME!!! Selecting the right wedding band was becoming more and more difficult as we began our search. As a musician and lover of live music I was quite critical of what we were finding....then Great Family Reunion popped up! They were the perfect fit for... Read More our wedding and took care of everything from ceremony to cocktail hour to the reception. Working with Jordan and Jonathan was a breeze and they were on top of every aspect of our entertainment package. The string quartet for the ceremony set the right mood, playing a mix of contemporary and popular songs in classical arrangements. For the cocktail hour the duo played some light jazz for our guests. We had selected several "must-have" songs which the string quartet and band learned and played on our special day. After just a few conversations they really understood the vibe we were trying to create and they nailed it! All of our guests, young and old were out there boogieing on the dance from, right from the start. We had several guests comment "that was the craziest, most awesome Horah I have ever experienced!" Great Family Reunion truly created a live music experience for our reception. It was high energy and the musicianship was clear, these guys truly know their craft. Choosing GFR put our minds at ease, knowing that our reception would be fun for all our guests. Jonathan did a wonderful job of leading the band and MC'ing while Jordans lead guitar playing was tasteful and powerful. The entire band was very professional. Great Family Reunion isn't just a wedding band, they are so much more than that! I truly can't express how happy we were with how the whole day went. Not a single hiccup at all. We still have people commenting on how good the band was at our wedding, AND WE AGREE! If you no longer want to worry about your band, book Great Family Reunion and I'm sure you will be pleased. Thanks so much GFR! The Stewarts #thisweddingbanddoesnotsuck #yourweddingbandsucks
---
Reviewed on

2/28/2017
Jeff J
The GRF crew absolutely made our family reunion (wedding!) a night to never forget. We had a New Years Eve wedding in Chicago and needed to throw an awesome party that lived up to the hype of the holiday and occasion. I wanted to avoid having "just another wedding band" that... Read More mindlessly played generic wedding music and some top 40 hits. The GFR team delivered and then some. They worked with our schedules with out any issues with regards to load in, rehearsal and soundcheck. Very professional the whole way through. A pleasure to work with. Then when it came time for the party, they were on their game. The response from our guests were overwhelming. I heard many "that was the most fun wedding I've ever been too". And as everyone knows, the band plays a huge part to making that happen. My wife and I curated much of setlist ourselves with their input and guidance. There wasn't a genre that they wern't comfortable with. Everything from Phish to Funk to Pop to Auld Lang Syne at midnight to the Jewish tradition of the Horah. They rocked. Overall, it was just awesome. If you value a great musical experience during your wedding with a different energy compared to a traditional wedding band, you will not be disappointed with the Great Family Reunion.
---
Reviewed on

2/23/2017
Scott M
One of the most stressful times in our life was also one of our happiest times - Our Wedding! A celebration of love and happiness is what we all know encompasses a wedding but many forget how difficult and stressful the times are leading up to ensuring the most special day in... Read More your relationship goes off without a hitch. We were lucky enough to have a great team to help us ensure this was a day we would never forget. The Great Family Reunion team went above and beyond to help make this special day that much more special. Our suggestions and requests were more than met to our liking and people are still talking about how much fun and how amazing the music was throughout our wedding day...which just so happens to be nearly 4 years ago! They were able to play all types of music and there was never a dull moment as the dancing feet never stopped. A special highlight that people still bring up to us was the Rock N' Roll Horah that the Great Family Reunion performed - this is a staple in any Jewish wedding and for the most part it is always the same...except for ours! The personalized touch and care not only on our wedding day itself but also the weeks and months leading up to our amazing wedding day made for an unforgettable and special experience we wouldn't trade in for anything. Love and Gratitude, Scott and Melissa M.
---
Meet The Manager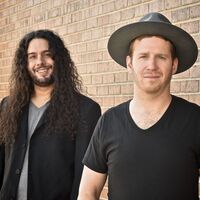 Jordan Linit & Jonathan Huvard
Welcome to the Great Family Reunion! Our family would like to congratulate you on your upcoming event. Throwing a memorable, once-in-a-lifetime event can be a massive undertaking and here at GFR we are acutely aware of all the headaches that can (and do) arise when trying to plan the perfect gathering. GFR is a one-stop shop providing world class live music, videography, lighting & sound. With some of the most impressive resumes in the industry, many of our artists have graced the world's greatest stages with the some of the most legendary performers in the business. Come join our family!