Home

Greenwich St. Jewelers
About this Vendor
Inspired Jewels since 1976
Greenwich St. Jewelers offers a wide range of engagement ring and wedding band designs, in styles ranging from classic to contemporary. We specialize in independent designer collections and full custom design, antique ring restoration, and ethical diamonds and gems. With 40 years of experience and a Master Jeweler in our store, we are able to create or customize any ring to ensure a jewel that is perfectly suited to you.
Details
Bracelets, Earrings, Necklaces, Rings, Wedding Jewelry, Fashion, Engagement Rings, Custom Designs, Engraving, Financing Available, Jewelry Cleaning, Ring Insurance, Ring Sizing, Wedding Rings
Contact Info

Reviewed on

8/13/2017
Tara Z
When I decided that I wanted to propose, the most daunting and fear inspiring task was finding a ring. I had a plan for how to ask and an enthusiastic eagerness to ask. I had even secured permission from her parents months earlier. But I was scared to death about picking a... Read More ring. I had never done it before. I didn't even know where to start. When I finally searched for locally owned jewelers in NYC, Greenwich Street Jewelers popped up and I am so lucky it did. From the moment I walked in, Cristina set about making me comfortable and easing my fears. She started by offering me a drink - champagne or even whiskey. She then listened carefully as I bumbled about what I thought Tara liked in jewelry and started coming up with examples. She made everything so easy and even coordinated to have a ring custom made to blend different elements that I wanted. The custom made ring was ready in time for my planned proposal date and it was stunning. We went in together a few weeks after getting engaged so Cristina could meet Tara. Again she gave us drinks and showed a tremendous interest in us. She also didn't try to start selling us on wedding bands. She showed that she cared about being part of this joyous time not just selling jewelry. We did go back before our wedding to pick out a band for Tara. More of the same amazing customer service and another gorgeous ring that perfectly compliments her engagement ring. We're so grateful to have found such an amazing jeweler to make our engagement and marriage more special.
---
Amazing Jeweler
Reviewed on

4/23/2015
Ashley S
Christina and her team at Greenwich Jewelers are wonderful! I visited many jewelers (both with and without my then boyfriend) in attempt to decide what kind of engagement ring I liked best, and Greenwich Jewelers stood out from the others with their selection, kind staff, great... Read More service and patience. We went twice and I tried on many gorgeous settings to narrow it down and get a good sense of what I wanted. They were very patient while I tried on ring after ring. Then when a family diamond became available, we worked with Christina to design a custom setting. Her expertise was clear and she provided great guidance that helped to narrow down what I really wanted and create the perfect setting – classic and delicate, with some unique touches that really showed she understood our requests. I was not surprised to learn that her team also designed the custom setting for a friend's ring, which I had long admired. My now husband also raved about his experience, which I know can be stressful, and they made it very special for us both. I was still a little nervous not knowing exactly what it would look like (I wanted to be surprised), but when my husband proposed and I first saw the finished product, I was blown away - it couldn't have been more perfect (and it's safe to say I'm a bit particular). We highly recommend them!
---
Gorgeous Jewelry, Wonderful Service
Reviewed on

8/10/2014
Allison W
My husband and I purchased my engagement ring and our wedding bands from Greenwich Jewelers. We had done a ton of jewelry research prior to going engagement ring shopping and had visited a few other places including one famous/extremely large jeweler here in NYC that left me... Read More feeling overwhelmed and like I was just randomly picking things to try without any assistance or suggestions. Greenwich was the TOTAL opposite of that experience! They actually HELP YOU find what you want and narrow things down even if you can't describe the things you like/don't like very accurately. And they aren't at all pushy. Our experience was totally relaxed and pleasant….they even offered us champagne! Greenwich has a beautiful selection of rings (and other jewelry) and although I had many designers in mind, they recommended a Bridget Durnell ring – something completely unique and gorgeous – and it ended up being the perfect choice! I get so many compliments on it from people saying it is so unusual and beautiful. We were so pleased with the engagement ring that we returned to purchase our wedding bands later in the year. The only hiccup was that my wedding band had to be custom-made – a shadow band to my engagement ring, and there was some confusion and a bit of a delay on that being made, but ultimately they worked to ensure that I received everything in time for when we needed it. We would certainly recommend Greenwich Jewelers!
---
Reviewed on

9/24/2017
Mark H
My wife and I didn't discuss engagement rings much before I started looking, and like many men I didn't really know much about them. I went to Greenwich Street Jewelers after visiting five or six other stores (and a lot of online browsing) a little more informed about what was... Read More out there but no clearer about what I wanted. Christina made me feel instantly comfortable. We talked about my girlfriend's style and I showed her some pictures so she could get a sense. She guided me through a review of many types of rings, allowing me to become more familiar with the styles, keeping some in consideration, rejecting others. Christina tirelessly put the rings on so I could see them on a woman's finger. Eventually - and she was very patient - we landed on a small group of options that I cut down to one. I walked out of there confident I had made the right choice, and my now-wife loved it. Our follow-up experiences have been similarly excellent. We purchased our wedding bands there, and I stopped by the day before the wedding to buy a bride's gift. Welcoming, expert, never pushy - I can confidently recommend GSJ.
---
Reviewed on

12/09/2016
Lindsey T
We hated ring shopping, until we stumbled upon GSJ. The staff was amazing and attentive and they'll clean these babies until I'm old and grey - free of charge! If you're downtown, it's worth at least a stop in. They also have regular trunk shows for some indie designers.... Read More There's always something new to look at!
---
Reviewed on

9/27/2016
Amanda S
My husband and I found Greenwich Jewelers through NY Magazine and bought my engagement ring and our wedding bands there. We loved the small size of the store and their selection. We highly recommend it! We worked with Lauren N. throughout the process. When we first met with... Read More her, we were looking for an engagement ring together, and we didn't know what to expect. We were a bit anxious and hadn't nailed down our final price range. Greenwich Jewelers was the first and only store we visited because we felt so comfortable with Lauren. She was extremely knowledgable and friendly, but most of all, she didn't pressure us in the least. Lauren supported our vision and advised us on diamonds and metals. She encouraged us to consider everything and make the best decision for ourselves. After we were engaged, we moved away from NYC, but we made a visit back to work with Lauren on our wedding bands. We didn't want to go anywhere else! As for their selection, both of my rings are from the designer Single Stone in Los Angeles. They're designed to look vintage, are delicate, and unique for our generation. I've gotten so many compliments on them! My husband's matte, rose gold band is also unique. We couldn't be happier with the service and our jewelry. We recommend working with Lauren. You won't be disappointed!
---
Reviewed on

9/03/2016
Stephanie M
Everyone at the shop was lovely and helpful. They were the only ones who carried the designer that I loved, Mark Schneider. The ring, aurora, is beautiful. They came up with a great alternative metal band for my husband (stainless steel, cheap and awesome). My only complaint, my... Read More husband didn't do his research and didn't realize that the color would look different in daylight then under their lights. He didn't see a difference so went with the cheaper rock, which looks yellow and kind of gross in bad lighting. I wish they would have warned or taught him a bit, but maybe we'll upgrade for a future anniversary to a more colorless stone. I have to say the ring gives me so much happiness and many many people compliment me on how beautiful and unique the design is. I highly recommend you visit them If you're in NYC.
---
Gorgeous!
Reviewed on

7/20/2015
We found our perfect bands at this jeweler - simple but stunning. We love our rings!
---
Meet The Owner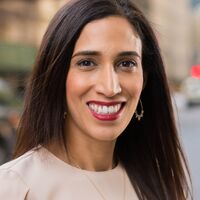 Christina Gandia Gambale
Along with her sister Jennifer, Christina is the second generation to run Greenwich St. As a Graduate Gemologist she personally chooses each diamond in our wide selection, all of which are conflict-free and responsibly sourced. The sisters are always looking for new designers to add to the roster of independent artists they carry.