Home

Hair and Makeup by Demy
About this Vendor
Instagram: Hair_makeupbydemy
Bridal hair and makeup services available at your convenience. Services include flawless airbrush makeup application, traditional makeup, lashes, hairstyles, updos etc. Now offering luxury mobile barbering services for groom and groomsmen. Our team will bring out the beauty in you and your entire wedding party! Contact me today to customize your special day.
Details
Hair Stylists, Airbrushed Makeup, Eyelash Extensions, Makeup Artists, On-Site Hair + Makeup, Beauty



Contact Info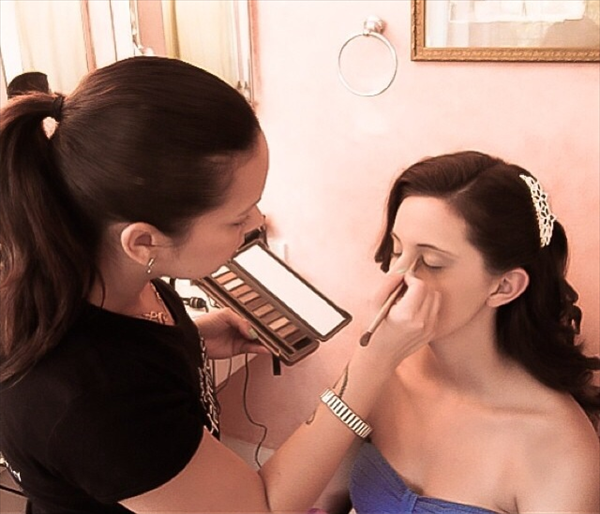 Absolutely Amazing!
Reviewed on

7/11/2014
Laura G
I can't say enough great things about Demy! She did my make up, and the hair and make up of my bridal party! EVERYONE was so pleased and felt beautiful! It was very nice that Demy offered a variety of services. The girls and I could choose between air brush makeup or regular... Read More makeup, lashes or not, and pricing based on the kind of hair style you want! Demy came to my hotel in plenty of time to get everyone's hair and makeup done in a stress-free time frame! I highly recommend her!
---
Reviewed on

3/31/2018
Natalie P
Absolutely amazing!!! Demy did such an amazing job on my hair, my bridal parties hair and my momma's hair too!!! She has such an attention to detail and listens to exactly what you want. I had so much fun working with her at my trial run and on the day of my wedding! Everyone's... Read More hair came out perfect and withstood the crazy wind and weather we had the day of our wedding! I trust her with my hair on the most important day of my life and she is my hair guru even after our wedding. I recommend her for your special day! She is such a warm and kind soul which helps keep your nerves at ease on a day filled with nerves. Love this girl!
---
Reviewed on

3/25/2018
Yasmin F
I was so stressed about finding the right team for my bridal party and myself. Everyone has different styles and tastes and I was so relieved Demy and her team were able to make EVERYONE happy. They were professional and on time and time made sure we looked flawless! I'm so... Read More happy I found her.
---
Reviewed on

3/20/2018
ChaCha T
I couldn't be happier with Demy! She was able to capture my pinup/ glitter loving style! I am obsessed with how she made me look! I have difficult skin ; but no one could tell since my skin looked was flawless. THANK YOU DEMY!!!
---
Reviewed on

1/31/2018
Megan K
After numerous failed makeup trials, I reached out to Demy who blew hers away. I was so happy and excited to Have finally found someone who got my vision and made it come to life. She used the air brush foundation which is AMAZING, especially in pictures. When I finally saw... Read More myself in the mirror the day of he wedding I literally cried! The make up looked perfect I was over the moon at what she transformed me in to. It wasn't heavy or overdone, it was so natural and light and beautiful. Thank you Demy for making me look stunning on my wedding day.
---
Reviewed on

10/17/2017
Thaer A
DEMY!! the best and professional makeup artist! Demy worked on my film while I was in Miami shooting it. I'm from the U.K and when I was on set with Demy she made all the actors feel very comfortable while having the makeup done. She is very dedicated to her craft and doesn't... Read More leave any stone unturned. Demy had patients on set in between takes was all ways on time. I would definitely use Demy for my future productions and recommend her to anyone wanting makeup or hairstyling done for any occasions.
---
Reviewed on

10/17/2017
Demy is the best at what she does! Whether it's make up or hair services I'm always pleased with the results. She's always on time and she's fast which is a winnng factor for me. I'm always crunched on time and she does everything beautifully and quick. I used to spend hours at... Read More the salon for highlights and they'd fry my hair. Demy does everything in half the time and she's repaired the damage caused by my old hairdresser. Went from black to blonde the RIGHT way with her in one year. I definitely recommend her to all my friends all the time!
---
Reviewed on

10/17/2017
Blanca S
I was a little nervous at first since it was my first 2 photoshoots back to back and my old MUA bailed last minute but wow was I satisfied and beyond. She made me feel and look so amazing. I knew I could count on her for my first National Show 3 days later and the feedback was... Read More immensely positive!
---
Reviewed on

10/16/2017
Jonathan L
Demy is absolutely amazing! She took care of my sister's hair, and was very meticulous and thorough. I was highly pleased with the experience and couldn't think of bringing her anywhere else in the future. Thank you Demy!!
---
Reviewed on

10/16/2017
Caroline G
Absolutely the best!!! No matter what service I get done I am always happy and feel fabulous after! I have been going to Demy for a year now and my hair has never been as healthy as it now. She is always friendly and professional. I will always recommend her and will continue... Read More to see her!
---
Reviewed on

9/29/2017
Ana d
Demy came highly recommended to me for hair and makeup for my wedding day. I am really glad that I trusted the source and hired Demy. She is professional, polite, she listens to what you want and she is definitely talented! A great pleasure to work with. Highly recommend! :)
---
Reviewed on

8/22/2017
Oni C
Demy is a true professional! From makeup, hair styles and coloring she is fantastic. I can go to her with a vision and she makes it happen. I absolutely love Demy.
---
Reviewed on

6/09/2017
yoli Q
Demy is amazing at what she does! She is extremely talented, highly recommend!
---
Reviewed on

6/05/2017
Diane Y
Demy did my wedding hair and makeup . She is punctual very professional and a pleasure to deal with. I looked amazing thanks to her. She also cut and colored my hair prior to the wedding. I found a great hair stylist! I highly recommend her.
---
Reviewed on

5/23/2017
Karen E
Demy is very professional and without a lot of clear instruction from me she executed a beautiful hair style and makeup look which was exactly what I wanted. She is friendly, punctual, easy to get in touch with-- basically everything you could ask for ! Thank you Demy!!!
---
Reviewed on

5/18/2017
Jerry B
Very impressed with Demy. I was starting to notice a little more gray than black, she suggested a color blend and even though I was reluctant at first, she said no one would notice. It really did look amazing. I was really grateful how quick and efficient she was. Highly... Read More recommend her guys.
---
Reviewed on

5/18/2017
Jerry B
Can't say enough about her. Started noticing a lot of gray in my hair and was getting a little worried. She suggested a color blend and even though I was reluctant at first it came out amazing. Just enough color to hide the gray. Super quick and efficient. Great service, very... Read More impressed.
---
Reviewed on

4/12/2017
Jennifer G
Demy did my make up and hair for my engagement pictures and I have to say she did an amazing job. I loved how my hair looked and my make up was just what I wanted! Everything came out beautiful. Demy is incredible at what she does very professional and very sweet. Will... Read More definitely be hiring her for my wedding day.
---
Reviewed on

4/11/2017
Maritza V
I came a cross Demi through a colleague.... I needed a home stylist for my daughters fifth grade graduation... This was three years ago the rest is history...she has done my hair and makeup many times...I highly recommend Demi because of her attitude, talent and expertise....... Read More Demi is extremely professional, and proper yet humble and mundane.... I thank my lucky stars for meeting Demi she does my hair and my Daughter's of course.... I highly recommend Demi for all occasions!!!!
---
Reviewed on

4/11/2017
Andrea U
Demy is an absolute professional, her work is exceptional and very detailed. She fixed my mess of an hair & left it looking flawless! Definitely would recommend her to anyone who needs their hair or makeup done!
---
Reviewed on

4/10/2017
Michael G
Demy did my sisters hair and makeup for her wedding as well as all the bride maids. She was highly recommended by friend and I looked like a rock star when Demy showed up and worked her magic. My sister looked absolutely gorgeous for her big day. Fast forward a couple of... Read More months and my sister still has Demy do her hair as well as mine. I highly recommend Demy and call to book her way in advance as word has spread around Miami about this gem hair stylist.
---
Reviewed on

10/31/2016
Natasha A
Demy is the most dedicated, hardworking, determined, and passionate hair & makeup stylist I have ever met! Not only is she amazing at what she does; she genuinely love what she does! Demy is professional and always on time. You will not be disappointed if you have the pleasure... Read More of being able to have Demy Sandino as your stylist! If you want to feel like a beautiful princess or a stunning goddess, she's your girl!
---
Reviewed on

10/31/2016
Jasmine E
Demy was incredible on my big day. She made me look flawless. I had an updo, airbrush makeup, and lashes done and I looked and felt like a princess. Thank you for making my wedding day so special, you are a true artist and passionate person!
---
Reviewed on

10/31/2016
Rosa M
OMG!!!!! Demy did such a great job on my face. I have a few marks here and there from sun damage and acne, but demy left my complexion flawless with her airbrush. The pictures didn't even need to be touched up! I am very self conscious about my complexion and Demy's work gave me... Read More the confidence to walk down the aisle in front of my entire family (and my new husband's)! I will definitely be using her services in the future!
---
Reviewed on

10/31/2016
Daisy S
Demy did a phenomenal job on my wedding. My hair and makeup was exeptional!! I will definitely keep using her in the future. Her professionalism was also really impresive.
---
Meet The Owner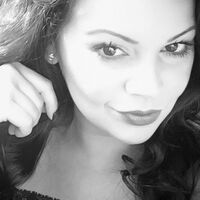 Demy
Demy Semino is a professional hair and makeup artist based in South Florida with over 10 years of experience. Demy offers a full range of services including airbrush makeup, hairstyling, lashes and much more. She is constantly training and keeping up to date with the latest make up trends and cutting edge techniques. Demy's specialty and focus is the bridal industry. Her passion and dedication for this field truly comes through in her work.Demy's friendly and accommodating approach will truly make anyone comfortable in expressing her (or his) beauty needs!