Home

Hawaii Weddings by Tori Rogers, LLC
About this Vendor
Weddings, Vow Renewals, Same Sex Wedding in Hawaii
Personalized approach. 15+ years of experience to make your celebration fun, fabulous, and about you. Honest and direct, always looking out for YOUR best interests. Work with all realistic budgets and avariety of resources to make your vision come to life. Any size wedding. 5 Hawaiian Islands.
Details
Day-Of Coordination, Full Service Wedding Planning, Planning
Contact Info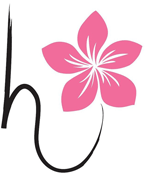 1215 S, Kihei Road, Kihei, HI
Hawaiian Islands
Hawaii Dream Wedding Comes to Life
Reviewed on

6/23/2014
Lauren W
Every girl has to think of what they want for their wedding before they find 'the one'. I was just that girl. I knew a couple of 'musts' for my wedding. I knew I wanted to get married on Kauai. I knew I wanted to get married at the Waimea Plantation Cottages, and I knew it had to be an outdoor tented wedding. What I didn't realize was the best parts of the wedding planning process was yet to come. I knew that I needed help. Whatever my mom and I were planning, we wanted to FULLY enjoy every ounce of it and we could only do it with a wedding planning. Tori Rogers did not let us down. It was a truly a blessing to find Tori on the Knot directory. I interview 3 wedding planners and she hit it out of the park. Very professional, very straightforward, and honest. Every bride needs someone that was going to tell them the truth whether or not. She was able to find us vendors and work with them to just make our day truly magical. With Tori's direction and keeping us on task, I was able to have my dream wedding. She is worth every penny and goes over and beyond for her bride and groom. My 'now' husband and I couldn't have asked for anything better. She works with your budget and your tastes to find something that will be perfect for that person. She is a great person and I am so happy that I found a friend in her as well.
---
Awesome experience!
Reviewed on

6/21/2014
Lauren H
Tori was phenomenal! We planned our wedding in a very short time and from Florida. She was so accommodating and had the perfect suggestions to make our day so special. Any questions I had, she was immediately in touch with me about! My photographer ended up being late, so she was coordinating, filming, and taking photos. We even received an email afterwards with several of the pictures she had taken just a little time after the ceremony. I can't say enough good things! And john, our officiant was nothing short of absolutely wonderful! I would highly recommend tori over and over again!!!
---
Every wedding needs a coordinator
Reviewed on

5/29/2013
zak m
My wife and I got married on September 14th on the island of Maui. To be honest, we had NO IDEA what we were getting into. My wife had all these amazing ideas in her head and things she's collected since our engagement 3 years prior of what she wanted our dream wedding to be like. But seriously she was frazzled and all over the place. We hired Hawaii Weddings by Tori Rogers after we seen all of her great work on her website. She was great at keeping us updated about changes and decisions we needed to make. She helped us choose outstanding vendors, including a shaved ice company (which was my favorite). She was very quick at responding back with emails and phone calls (this is a really big deal when you're stressed about your approaching big day) she was alway there to answer our questions and concerns, even late into the night! She, and her amazing team worked hard the day before and the morning of setting up our special day we will never forget. She was even nice enough to add her special touches here and there to make it that much more unique. Our guest couldn't stop raving about it all night and well after the event, they complemented us on our beautiful set up and how our wedding was really something to remember forever. Coming out of this, I will admit, a wedding planner is definitely worth hiring. Tori Rogers and her team are so friendly and yet so very professional. At the end of it all we felt we had obtained a few new family members. Tori guided us through the whole planning process from start to finish, with ease and comfort to make it as joyful as possible without all the stress most couples go through doing it without a planner. We HIGHLY RECOMMEND hiring them for your big day.
---
Reviewed on

7/20/2015
Tori made our lives as simple as possible both leading up to our special day and on the wedding day itself. She was unbelievably helpful in selecting our vendors, and many of them offered unsolicited rebates/discounts just for working with her! These essentially covered her fees completely!!! Tori was exactly what we needed... a type A go-getter who made sure everything went smoothly and that we didn't have to lift a finger or worry about anything. We would absolutely recommend her to anyone looking for a planner in Hawaii... especially if you are traveling from afar.
---
Great Communicator!
Reviewed on

3/06/2015
Adri A
Tori was a great communicator through the entire planning process. She is very professional, courteous, and supportive. I'm grateful to Tori for her help and am very glad we worked with her. :)
---
Excellent Wedding Planner
Reviewed on

3/02/2015
Becky N
I wasn't sure if I wanted to hire a planner, I thought I could pull it off myself. I soon realized that it was a good idea to hire someone and I am so thankful that I found Tori. Our wedding day went so smooth. All I had to do was show up. Literally. Throughout the planning process, I changed my mind several times on certain details and had many questions along the way and Tori was always there to help. She was great at returning phone calls and really helped guide me through all the decision making. I had no idea how much goes into planning a wedding until I sat down with her. I must have been crazy to think I could have done all that on my own!! Thank you, Tori!! You truly helped make our special day amazing!
---
Destination Wedding in Hawaii
Reviewed on

1/12/2015
Edmund W
Tori made sure our wedding off without a hitch. We started planning with Tori about a year in advance from our wedding date. Tori provided us with a multitude of choices. It was stressful to plan from another state and not be able to see anything, but the day of the wedding met and exceeded all our expectations. The vendors that Tori enlisted were truly excellent (venue, catering, wedding cake, entertainment, etc.). And the day of the wedding, Tori really made sure that all we had to do on the day of was to show up and not worry about anything else. We highly recommend Tori if you are planning a destination wedding in Hawaii.
---
Merveilleux
Reviewed on

1/11/2015
Après avoir suivi les conseils d'une autre française, nous avons choisi Tori Rogers pour organiser notre mariage à Kauai. Tori a été très professionnelle. Malgré la distance tout s'est bien passé. Tori à tout ce qu'il faut dans sa petite valise pour vous faire passer un moment agréable. Le restaurant conseillé par Tori fut un très bon choix. Elle a su être patiente quand nous n'arrivions pas à trouver le bon accès à la plage. Avis aux français qui souhaitent tenter l'aventure. Faites confiance à Tori Rogers. Nous la recommandons vivement. Jennifer et Guillaume
---
Great ceremony wedding planner
Reviewed on

10/31/2014
Nicole G
Tori was fantastic to work with. I contacted Tori after cancelling our contract with another Maui coordinator who was much more expensive and not genuine or helpful. We used Tori to plan our wedding ceremony (no need for reception since we did that at a restaurant and they had an in house coordinator. She was very easy to work with and helpful in answering all our questions. We sent her photos of things we liked and she took care of it all. Everything turned out exactly as we envisioned. It can be unnerving planning a destination wedding, but Tori made it very easy, and she's very reasonably priced. I would definitely use her again and recommend her to other brides.
---
It Was Like A Dream!
Reviewed on

10/30/2014
Tori Rogers and her staff were the most considerate and professional people. Tori was with us every step of the way from visiting vendors to helping us stay true to our budget. On the day of the wedding she kept to our time schedule and made sure everything was set up and provided the whole wedding party with a carefree day. I would recommend her to any bride to be! The Mother of the Bride
---
Our wedding day
Reviewed on

10/16/2014
My husband and I come from Slovenia, Ljubljana, a small country in central Europe. We wanted to get married on a beach. As we were deciding where, my husband suggested Hawaii, I choose Maui. My friend, which is a travel agent looked for a wedding organizer, she choose a few and than together we decided for Tori. She gave a quick reply, was very precise and also gave the best offer for what we wanted to have. I knew exactly what I wanted to have on my wedding day and Tori fulfilled our wishes. Her assistant on site - Hana helped us and took care that everything was on place. Tori helped us to pick a nice beach location and really did her best. The bouquet was wonderful, the location was perfect, the minister and the photographer were also great. We really enjoyed our day. We had a no-stress day, everything was taken care of as we planned, it was a very touching and romantic wedding ceremony. We had a rainbow weather: from splashes, sun, wind, calm atmosphere - it was perfect! We could not have ordered better. In the background there was our song, we also had the sand ceremony. Afterwards we went to Feast at Lele, which Tori advised us to go. It was wonderful. Romantic and delicious. The wines, coctails, slow food, the show, the dancers - everything was so well organized. We are really glad, we had such a good organizer and that everything went smooth. Tori and Hana really do a good job, they are committed to their work and really know how to please clients. We would definitely choose Tori again and we definitely recommend her to organize your dream wedding day! Aloha and Mahalo, Nina
---
Anjie and Nik's review
Reviewed on

10/12/2014
Hawaii weddings by Tori Rogers made our special day one we will never forget. We will be forever grateful.
---
Great Coordinator
Reviewed on

3/12/2014
Jessica B
Tori is very professional, and she has so many recommendations for you. Our wedding turned out just as we planned, and it was so nice to have her there to take care of so many little things we couldn't do ourselves.
---
A Memorable Day
Reviewed on

10/05/2013
Kimberleigh K
Tori was great! We had a beautiful wedding day at Kukahiko Estate. Amazing food, superb entertainment, and a beautiful location. Tori added plenty of extra special touches to make our day so memorable.
---
Great Service!
Reviewed on

10/05/2013
Yuhan Z
Me and my fiance (now husband!) got engaged in 2012 and we both want a wedding in Hawaii. The first thing I did was trying to find a good wedding planner on the island because I can't be there myself to check out all the vendors. I have to say I am really lucky to find Tori. She is quite knowledgeable about weddings in Hawaii and guide me through every step. There was nothing I need to worry about because she pretty much did everything for me! The wedding we have was a small one, only family members and close friends came. It was so fun and all of us enjoyed it! It was exactly what we want, beach, sunset, games, etc. If you ever want a wonderful and romantic wedding in Hawaii, Tori is the one you need to talk to!She will make your dream come true!
---
So fantastic !!!
Reviewed on

10/02/2013
We were help by Tori Rogers to prepare our wedding It was just perfect. Tori really understood us and our needs (for my bouquet, for restaurant, for the choice of a great photographer....). She's really helpful and kind! She answers really quickly to our question by e-mail (because we live in France). You can choose Tori Rogers with closed eyes she's perfect for all !!!! Our wedding was better than in our dreams thanks to Tori Rogers!! Just say Mahalo ;-)!!!
---
100% worthwhile!
Reviewed on

8/24/2013
Liana E
My fiance and I decided to get married on Maui at the top of Haleakala at sunrise. Totally crazy, but that is us. We brought our parents and siblings with us. I knew I wanted to use a wedding planner to make the whole experience easier, so the hotel wedding service referred us to Tori. [They themselves could not take care of the planning for us because the wedding was not being held on their property.] I e-mailed Tori about what we wanted. We wanted a simple ceremony on the top of Haleakala followed by breakfast. Not knowing what to ultimately expect, she gave me peace of mind as she turned a crazy idea into the wedding of our dreams! She recommended Jessica Pearl for photography (who was also incredible!), helped us to get the marriage license and also was able to sign off on the marriage license as our officiant. She took care of getting the permits for Haleakala. She made suggestions on places to eat and made breakfast reservations. All of this through just a few e-mails. She clearly is on top of her game and loves what she does. She asked questions about things I had never thought of. For example, on the ride up to the crater would you like snack bags for your guests? Water? Would you like to cut cake or toast at the crater after the ceremony? None of these things had crossed my mind, and yes, I would love snacks for the guests! We ran into a snag when trying to coordinate transportation - the prices were outrageous to hire a car company to take us all to the top - but Tori came to the rescue! She rented a large van that fit all of us and our photographer and drove it to the top stocked with snacks and provisions. It made life so much easier, especially at that time of the morning (or do you still consider it night?). Day-of, she and her assistant managed to keep everyone calm and happy (despite the freezing temperatures) and made our day easy and perfect. Every single one of our guests commented to me how great she was. For the amount of expertise and service she provided her fee is ridiculously inexpensive. She was well within the budget we set-up at the start. Her cost included the planning, transportation, officiant fees and snacks. I highly recommend her and wish that I could give her more than 5 stars!
---
Our Dream Wedding
Reviewed on

5/11/2013
Wyletter W
Tori was wonderful to work with and did a fantastic job of organizing everything. No detail was overlooked. Our wedding was exactly what we wanted--intimate, beautiful and romantic. When my husband and I decided to have a destination wedding, I contacted three wedding planners on Maui. Tori was the first to respond, and it was clear from my early communications with her that she was genuinely interested in our vision for our wedding rather than trying to steer us into a 'cookie cutter' ceremony. We wanted an ocean front venue, and Tori found a location that was perfect for our small group. The food and cake for our reception required special attention due to gluten and soy free dietary restrictions. Tori found an excellent chef that prepared amazing food and a wonderful baker that created an outstanding gluten free cake. I also had special concerns about make-up and hair, especially hair. I'm African-American and have kinky curly hair. I was worried that I would not be able to find anyone on Maui who could style my hair. Again Tori came through. She found a hair stylist and a make-up artist that created the look that I wanted. Tori made the planning process easy. She communicated regularly, and made herself available to me even if it was not a convenient time for her. Tori and I communicated by phone and e-mail prior to our arrival on Maui. When we arrived on Maui, Tori and her delightful assistant, Hana, came to our cottage to meet us and to go over of the final details. When I think back to our wedding day, not only do I remember how beautiful everything was, but I also remember how stress free the day was. Many thanks to Tori and her wonderful team for creating our dream wedding.
---
The greatest!
Reviewed on

1/10/2013
Lara W
Tori is an angel. Straight from heaven. She is amazing beyond belief. I still do not know how she took my tiny wedding budget and the few decorations I picked and created what she did. She took all of my ideas and ran with them, adding her own perfect little touches along the way. I was blown away when I walked into my wedding reception. She REALLY knows what she's doing. I didn't have to worry about a thing on my wedding day, she effortlessly guided us through all of the events. I couldn't have done it without her, and I certainly wouldn't want to.
---
Our Maui beach wedding
Reviewed on

12/05/2012
Jean C
We had the most amazing wedding and it was all due to Tori. She was always responsive, professional, and asked me all the right questions to make sure we had the wedding of our dreams. She was a lot of fun to work with; planning your wedding should be fun! We got married on a gorgeous secluded black sand beach; I love flowers and they were beyond beautiful (orange/white/green on the black sand). Our officiant and ceremony were perfect for us; really Hawaiian and very personal. We loved our guitarist, Scott Baird, and our dinner at Gannon's on a private patio was super-special. I left a lot of the details up to Tori and somehow she always came up with exactly what I wanted. There wasn't one detail that could have been any better.
---
My dream wedding
Reviewed on

10/08/2012
Elizabeth W
Aloha Tori Rogers: I wanted to drop a note and review my experience working with Hana and the onsite vendors. I wanted two things from this experience; romance and no drama.  Tori, not only did you and your team meet those two requirements but you also went above anything I had ever dreamed it would be.  Tori, you and your team were worth every penny.  Hana was spot on with contacting me and the three times we called her she answered her cell phone every time within two rings. The beach set up was exactly what I asked for and the officiant was out of this world.  He gave me goose bumps. Your recommendation for photographer Martin Wymade was exactly what I wanted.  He made me feel so comfortable from the minute I stepped out of the car.  It was almost like he was a reassuring family member.  (driver was amazing, car spotless...red carpet made me feel like a star) Martin's smile made me feel like myself and I think that came thru.  He also got my cd ready on my last day which was hard for him to do, but he did it because he knew I wanted to come home with something.  He created a slide show to share with my friends and family and we cry every time we watch it. Bravo Tori Rogers and team. You gave me my dream wedding I have always wanted.   
---
The best!
Reviewed on

8/25/2012
Silvia D
Tori was absolutely fantastic in organising our wedding. My husband and I live in Sydney and Tori was always available to discuss details over Skype, she sacrificed her own "me" time to catch up with us in the evenings and weekends. She provided us with a questionnaire and really got to know us. I was one of those brides that have absolutely no clue about certain things and like to be advised by a professional but also did my own research and liked to be involved in a few things. Tori was flexible, she always gave her honest opinion on some of my suggestions and and she just made our special day a dream. Our families were highly impressed by Tori and I absolutely didn't have to think about anything on the day. Tori is also very passionate about her job, I could tell that she was as excited about our day as much as we were. She even offered to go and buy a book guide for us which we had forgotten back in Sydney, she had to go around to a couple of places and she eventually gave it to us as a present. Thanks very much Tori for making our day so very special, we will never forget it!!
---
Mahalo Tori! A great wedding planner
Reviewed on

7/02/2012
nadia o
Getting married in Hawaii when we live in the UK was never going to be easy, particularly given the 11 hour time difference! Tori was a great help. I think getting married abroad and having a wedding planner, you have to be a bit laid back and not a bridezilla. For example, the pastor hadn't been told about the speeches, the car turned up late to my hotel so I was 20 minutes late for my wedding, the hair dresser ddn't have the photos of designs I'd sent (I had copies!) and the blue sashes on the back of the chairs weren't exactly the shade of blue I'd wanted but it really didn't matter. It was all in the spirit of Hawaii's mentality of relaxing, taking it easy and not stressing! The vendors Tori used were amazing - great musician, fantastic pastor who put my hubby to be at ease and taught him everything he needed to do and say in 20 minutes! The photography was lovely too and very accomodating. Tori was very friendly, met us the day before and kept us sane! Tori has amazing contacts too - my dress was so creased when I got it out of the box, I couldn't have worn it but Tori found a lady willing to steam it within 10 minutes of asking her for help and my dress was delivered the next day, at the exact time it was promised! Also, Tori was really sweet and decorated the table at the restaurant for us. I only wish we had had a chance to say a big thank you to her in person but when I turned around, she'd gone! If we renew our vows in Hawaii (which I'm hinting at to my hubby at the moment!), we'll be calling on Tori to help again!
---
Good but wasn't totally impressed
Reviewed on

3/27/2012
Emily L
I will start off with the fact that I definitely needed a planner and could not have done it on my own. I would have given her 3.5 stars if an option as I think she was good but not awesome. Here are the reasons for my rating: Pros: All the vendors with the exception of the DJ were awesome and worth her fee alone. She had a flat fee which I preferred over paying a % of everything that was booked She was direct and honest She gave great suggestions all the way through including the day of the wedding Day of she worked her butt off and layed everything out as discussed Our wedding turned out awesome and could not have done without her! Cons: Biggest is she did not respond to emails very timely. Was all or nothing....would not hear from her for weeks and then would get 20 emails in a day. Also in the end there were a few comments she made about "last minute changes" which I didn't appreciate since they were last minute based on her not responding timely in the weeks before the wedding. Day of the wedding the logistics did not go as well as I would have liked. This may be on me some as I didn't write a full script for the DJ but there were periods where it was just dead time and my husband and I were not sure what to do at times. Day of wedding also threw some attitude at the Groom for wanting to walk his grandmother to her seat as well as his parents walking to their seat. This was not in the original plans as part of the formal walks so Tori got agitated with my husband. He was not pleased.
---
Fantastic work on the day
Reviewed on

3/19/2012
Claudette B
Tori and her team did such an amazing job on the day. Everything ran smoothly and there were no hiccups. She does have a large client list so emails are not answered prmoptly at the planning stage but in the weeks leading up to the wedding they were answered quickly. She was incredibly direct which is great because my family was all in 'holiday mode'. All in all, the event ran very smooth and she added some lovely touches, especially at the end of the night. Her value for money is also amazing - she is one hard working woman!
---
Send Message