Home

Heavenly Love Studios
Details
Artistic, Classic, Documentary
Bridal Portraits, Day After Session, Engagement
Getting Engaged, After Party, Rehearsals + Parties, Wedding
Destination Weddings, Online Proofing, Digital Files, Printed Enlargements, Wedding Albums, Photo, Second Shooter Available, Social Media Sharing, Photo + Video

Contact Info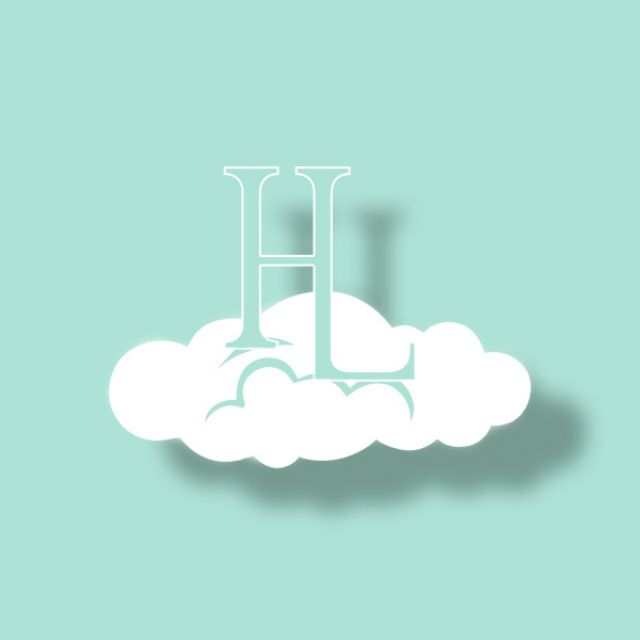 Reviewed on

9/22/2016
Saidah P
Heavenly Love Studios was hired as our videographer for our wedding reception. Brantley was AMAZING!!! He became apart of our family after that night. He was never "in the way" and allowed the events leading up to the reception to flow naturally. He made sure to explain the... Read More process of everything so that we knew exactly what was happening. At the end of the night he showed us a still shot, which then made me excited to see the rest. We received our videos in a timely manner. Thank you so much for capturing our special day!!
---
Reviewed on

5/01/2016
Kevin A
Anthony Robinson and Heavenly Love Studios are nothing short of amazing! Theirs no other photographer that I'd rather work with! My business is secured from here on out with H.L.S! 👍🏽👍🏽
---
Reviewed on

4/20/2016
Kalvin V
Anthony is an amazing photographer! Our engagement photo session was so effortless and the photos turned out amazing. He definitely has a great eye for the perfect shots. Very professional and passionate about what he does. He gets many thumbs up from me!
---
Reviewed on

4/20/2016
Heavenly Love Studios isn't anything short of phenomenal! Anthony as a photographer is simply amazing! It's definitely an experience that I'll always cherish. As I went though each photo that was taken it left me in a beautiful haze. The moments he captured from the poses to the... Read More ones we thought weren't even existent great, that's somewhat of a understatement lol. He's an awesome person to work with because he makes it and entertaining. Never a dull moment with this guy. All smiles and laughter! I'm truly thankful and appreciative for all the thoughts and efforts that he put into our engagement and wedding shoots! I highly recommend H.L.S. to anyone that wants a special moment in their lives to be captured and held forever. Now I'm just thinking of our next shoot lol. Thanks again Ant!!!
---
Reviewed on

4/19/2016
Heavenly Love Studios was the best experience I've had. From the beginning of our engagement when we contacted him for an engagement shoot all the way up until the wedding day photos he captured every little detail. Moments we didn't know existed he created! Anthony is a joy to... Read More shoot with. He encourages you to be you and makes you even better then you thought you could be. His positive energy brings out the best in all his clients! I've seen him from a guest point of view as well as bride/client and each time I've been amazed with his work. He made my wedding an experience my new husband and our families can enjoy a lifetime! I have recommended him to all the soon to be brides I know!
---
Reviewed on

4/10/2016
Nothing short of amazing! My fiancé hired Anthony to capture my surprise engagement dinner in December and I've been in love with his work ever since. He recently photographed our wedding on 4/1/16 and knocked it out of the park! If you want excellent service, quality pictures,... Read More prompt delivery and an overall good time, then Anthony is your guy! He's extremely knowledgeable and made sure that he contributed to the planning process from the very beginning. Heavenly Love Studios has secured our business from now on!
---
Reviewed on

12/28/2015
Tiffany C
Amazing!!! My fiance and I chose Heavenly Love Studios to capture our engagement photos and our wedding photos. Our engagement shoot was this past October (2015) and they turned out amazing!!! Very professional and I know our wedding photos are going to be great!!!
---
YES YES YES!!!!
Reviewed on

10/29/2015
Elyssa H
I have to say I have had photos taken before but I have never had the amazing experience I did with Heavenly Love studios Not only was there a professional structure it also was so much fun!! Definitely have to say enjoyed everything about it and I would recommend Him for anyone... Read More out there who is about to get married or anytime!!
---
Heavenly Love Studios
Reviewed on

10/28/2015
Leon
Anthony was very professional and very personable as well....He made the wedding party and all the guests at the wedding feel loved and his enthusiasm made him feel like he was part of the wedding....Very good work I would highly recommend Anthony to do your wedding :)
---
The Best!
Reviewed on

10/28/2015
I couldn't have asked for a more streamlined and effortless working relationship. From the initial consultation to the final edits. Anthony showed up early to set up, coordinated with the wedding coordinator, and blended in perfectly. He commanded his presence but not to take... Read More away from the moment or the day. He became family but yet stayed professional. Pictures came out great and he had them edited before we returned from our honeymoon. Fond memories from our special day include HL Studios. I would recommend Anthony for your wedding or any special day. He is now our go-to photographer.
---
Awesome
Reviewed on

10/27/2015
shae b
Anthony made me feel very comfortable! Unlike my husband I do NOT take good pictures but he helped me with my poses and finding the right location, including a park down the street from the venue that we didnt know about!!! And he was VERY affordable. We got an album, video... Read More and pictures all for under a thousand. ..and they were beautiful!! Very professional and by the end of the night he felt like family
---
Wonderful Job!
Reviewed on

10/27/2015
Syreeta G
Anthony did a wonderful job on my wedding photos! I would definitely recommend this company to my friends & family!
---
Heaven Sent!!!!
Reviewed on

10/26/2015
Heavenly Love Studios was God sent for my wife and I. We contacted numerous other photographers that had sub-par service from a ready-made menu. Heavenly Love tailor made our wedding photos to what we wanted. From start to finish they made sure we were happy. Thank you for... Read More making our day special.  Heavenly Love comes HIGHLY RECOMMENDED!!
---
Fantastic Photographer
Reviewed on

10/26/2015
Valerie C
I have seen this photographers work for a couple years now and witnessed his expertise and great professionalism up close while participating as the made of honor in my cousins wedding. I appreciate that he was on time, and the photos were amazing. What I loved the most was... Read More how Anthony took the time to take pictures even while we were getting prepared with makeup, hair and things of that nature. With that having been such an important day, he did an excellent job capturing every special moment! I will be using him in my own wedding.
---
TRUST HIM!
Reviewed on

10/22/2015
I have been a wedding industry professional for 15 years, and have recently had the chance to work with Anthony at a wedding. I have worked side by side with some of the "top" rated vendors, and the team here produces work of industry veterans well beyond his experience. He... Read More works harder than most and strives to give your wedding everything you imagined, and then more. As someone who always arrives as usually the first vendor on site, I was surprised to see Anthony already on site, at the ceremony, making sure to get the shots he needed before the bridal party arrived, and was super friendly in coordinating with me as the entertainment provided. Upon arriving at the reception location, Anthony was easy to find and readily available to ensure the night flowed smoothly and flawlessly. I would highly recommend him and his team.
---
Reviewed on

10/22/2015
Anthony you are AMAZING!! I never thought being an contestant in the Miss Black and Gold Pageant, would allow you to take some amazing photos of not only myself but the other participants as well. With that being said, Anthony showed up, and took some BOMB.COM photos that I'm in... Read More LOVE with!! My family and I will definitely keep in touch!!! Thank You again!
---
The Best!
Reviewed on

9/30/2015
Ashley M
This year I've attended several weddings and this was the only one where I had to greet the photographer! "HL studios" printed on the back of his shirt and "Anthony Robinson" printed small on the left side on the front of his shirt let me know he loved his brand and it was near... Read More to his heart. Anthony was professional and interacted with the bride/groom...their parties and guest with a tenacity that only someone who truly cared about your special day and the PERFECT shot could. He has an eye for capturing those moments that you never knew existed and his energy will have you and your wedding party on the edge of your seat waiting to see more of his work!!!
---
Fantastic Work!
Reviewed on

9/30/2015
LaTasha M
I'm really glad that I chose Heavenly Love Studios for my wedding photography needs! Anthony is awesome and did a wonderful job! There was never a dull moment, he made the whole experience one to never forget! Not to mention, our pictures came out AMAZING! And he is very... Read More reasonable as well!
---
Ono
Reviewed on

9/22/2015
Cierra L
Working with Anthony was an awesome experience! Our photos turned out perfect! Anthony is great to work with, he was on time, and captured great photos for our big day ... He even made it a priority to photograph each and every guest that attended our wedding.
---
Fantastic Service
Reviewed on

9/17/2015
Steven D
Anthony did a phenomenal job shooting our wedding! He arrived with plenty of creative ideas for shots during our big day. He did a good job of directing us for photos he wanted to take as well as capturing authentic moments during the wedding. The pictures turned out amazing,... Read More even better than expected, and are great representation of a fantastic night. I would recommend Heavenly Love Studios to anyone looking for high quality photos from a great guy with a great eye!
---
Heavenly Love Studios
Reviewed on

9/17/2015
Jill S
Anthony has been our family photographer since 2012. We were in a pinch because we were on a tight budget but still wanted to get good pictures. Anthony was willing to work with us on our budget since we would be his first wedding. After meeting him we instantly loved him and... Read More his, now wife, Essence. When speaking to Anthony you can feel his passion for photography and excitement to capture your important moments. He has done every family picture since 2012 and I can't imagine having anyone else do our pictures. He has an amazing eye for capturing beautiful portraits and showing your personality in every picture. Not to mention that he has always been amazing with our children. He has definitely become a part of our family. You can not go wrong with Heavenly Love Studios.
---