Home

H-E-B Blooms Austin
About this Vendor
H-E-B Blooms Austin
Think of us as your personal floral boutique—no matter the size of your budget. With our premiere collection of fresh cut flowers, plants and expert designers, we'll transform your wedding into something truly unforgettable. Serving the Austin area with 8 shops. See all locations at our website.
Details
Bouquets, Flower Delivery + Setup, Flower Arrangements
Contact Info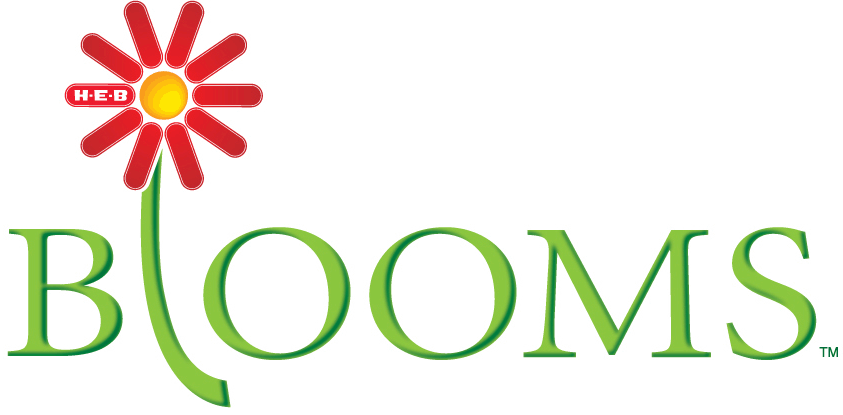 July wedding
Reviewed on

8/31/2014
Dione C
The flowers at my wedding definitely exceeded my expectations! They were incredibly beautiful. I gave Neil a few ideas of what I liked and the atmosphere of the wedding. What he and his team came up with was incredible! Thank you very much for your professionalism and... Read More expertise!!!
---
Reviewed on

11/26/2016
Vanessa S
This is actually a review for the HEB floral department at the Brodie Lane location. Stephanie the floral manager, did an amazing job with my flowers for my wedding. She was super easy to get a hold of via email, and would always respond quickly with any changes I needed (and... Read More there were a lot!). My centerpieces, bouquet, boutonnieres and corsages were gorgeous! She even delivered them herself to my venue which was such a nice convenience!! Would definitely recommend if you are looking for beautiful and affordable flowers for your wedding!!
---
Reviewed on

7/27/2016
A special thank you to Briget at the Westlake HEB! She is amazing.... My daughter's wedding was Saturday July 23rd and she exceeded all of our expectations!!! My daughter had a vision of what she wanted and Bridget made it a reality!! Her succulent bouquet was soooo BEAUTIFUL!!... Read More all the flower arrangements were amazing!!! Bridget you went above and beyond:) thank you so very much for helping make my daughter's wedding day PERFECT!!! Sincerely, Karen M (MOB :) )
---
Reviewed on

6/23/2016
Holly M
This is actually for the Mueller location, because I saw one for it on here when I was looking at reviews! The price is excellent and the quality of hte flowers is great, and Rachel at the Mueller location was really nice. But when I arrived on the morning of my wedding, I... Read More found a bouquet that didn't meet my specs and boutonnieres that were quite pathetic looking (and also didn't meet my instructions re colors). That said, the girl working the counter (whose name I don't know, but who had the unfortunate luck to be the only one there when I arrived) redid the bouquets while I stood there and they were FABULOUS. Which is why they get as many as 3 stars. (Then I had my talented 18 yr old niece re-do the boutonnieres using leftover flowers from the centerpieces we were doing ourselves.)
---
Reviewed on

5/25/2016
Sarah S
Nicole at the HEB Blooms Far West location is absolutely fantastic. I went in with very little information for her to go off of, and she created a BEAUTIFUL bouquet (including succulents) and several boutonnieres for my wedding! She also helped me and my mom with our vision for... Read More some garlands, baby's breath for tables, etc. She was professional, funny, kind and overall a pleasure to work with. I'd recommend her and the HEB Blooms Far West location without hesitation.
---
Reviewed on

3/28/2016
Brittany C
If I could give this place 0 stars I would, simply because of the poor service!!! SARA at this HEB is terrible. We had a hard time even getting her to communicate with us to get a consultation. When we finally met for a consultation, she was not friendly at all. A week later,... Read More she emailed us a quote and we decided we wanted to sign the contract. We never got a response from her, even after sending 3 emails asking her to respond. The wedding is now 2 months away and now we have to start all over with another florist!!! DO NOT go with this HEB, or at least don't work with Sara!!
---
Reviewed on

1/13/2016
Bethanie B
I worked with Bridget at the Mueller HEB in Austin. She and her staff were great to work with! I was able to get a consultation scheduled relatively quickly and at the consultation got all my questions answered and a full estimate for exactly what we needed for the wedding. The... Read More flowers were stunning and VERY affordable compared to other florists we looked at.
---
HEB Blooms
Reviewed on

11/23/2015
Jennifer E
Very easy to work with, cater to your needs, and work with ANY budget you give them!
---
Beautiful Flowers!!
Reviewed on

10/15/2015
Lisa C
I decided with HEB for my flowers for my wedding from a recommendation from another vendor. I quickly realized that planning a wedding in Austin is not cheap, and HEB allowed me to have all the flowers I wanted, and stay within my budget! The day of the wedding, the flowers... Read More turned out beautifully! I received many compliments on them. Planning this wedding from out of state, I did much of the communication over email, and my only negative is that it would often take awhile to hear back. Overall, I am very pleased with HEB blooms and recommend them to anyone looking for beautiful flowers!
---
Great flowers, poor service.
Reviewed on

2/12/2015
Katelyn B
I went in for a consultation with Sara at the HEB in Westlake. She wasn't exactly warm and fuzzy, but I already knew that based on other reviews. The consultation was very informative on flowers, colors, and arrangement options and I was very excited by the time it was over.... Read More Since we would be providing our own vases (which she said wasn't a problem) she told me once I emailed her the dimensions of all 23 vases (only 18 vases to actually be used, including ones for our bouquets after the ceremony) she would send me a specific quote. A week later I finally had all the vases and emailed the dimensions to her. Two weeks passed after emailing her and I still had heard nothing. My fiancé called to see how the quote is coming along and if they need any more information. The man on the phone is very rude to him. He tells my fiancé (basically talking over him while he is trying to give him our information) that they usually don't do weddings that big, but that they had our packet and would get to our quote eventually. No one had mentioned to us during the consultation that our wedding was too big or I probably would have gone to another florist who was more confident that they could serve our "big" wedding. Another week and a half has gone by and still no quote. My wedding is two months out now! I have given up on HEB Blooms and am moving on to Central Market. Just over the phone their florist is more friendly and says she can serve our wedding and stay within our budget. It's weird that one HEB brand (central market) is so willing to accommodate and meet our budget (even though central market is typically more expensive) and another isn't. I have since talked to other brides and MOHs who have worked with the Westlake HEB Blooms and have heard various levels of frustrations due to lack of communication on their part. I guess they hide it well during the consultations. I left it at 2 stars because though their service has been bad, every time I go grab a bouquet while grocery shopping the flowers are great and last at least a week. The one time they died 2 days after purchase they refunded my money when I returned them.
---
Absolutely Beautiful!!
Reviewed on

11/24/2014
I used H.E.B. Blooms for my daughters wedding this past week-end at Vintage Villas in Austin, Texas. It was difficult planning this wedding living out of town. As I was pricing other flower shops, I was told that H.E.B was used a lot in that area. I worked with both Kelly and... Read More Neil and had a great experience. The flowers were absolutely beautiful. Communication was great. I highly recommend their service.
---
Great Service!
Reviewed on

5/04/2014
Emily W
I met with Susan in the Floral Department at our HEB in Round Rock off University Oaks. She was able to help me plan and create an ideal wedding bouquet and centerpieces for my wedding. I choose to go with stargazer lilies and roses for the bridal and bridesmaid bouquet. The... Read More centerpieces were these gorgeous hydrangeas mixed with roses and stargazer lilies. I loved how full and colorful my bouquet turned out. Susan was amazing and flexible during the process. I had to DOUBLE the number of centerpieces in the last month before our wedding and the Floral Department at HEB stepped up to the plate and delivered! After the wedding our guests took home all of the centerpieces! I would recommend this vendor to any bride because of their customer service, designs, and knowledge.
---
Best florist you will ever work with!
Reviewed on

12/12/2013
Marc M
HEB Blooms is the perfect florist! During our wedding planning, we quickly discovered that floral arrangements associated with weddings are overpriced. Strangely enough the HEB on Whitestone always has the best floral designs we had ever seen. We always stop at that location to... Read More buy anything to do with flowers. Their lead floral designer is Angela Duran at the Whitestone location and her creations are pure eye candy. We asked Angela if they did weddings and if they delivered. The answer was yes! We setup and appointment and brought in all of our vases that we had made, and décor picture mock ups so she could get a feel for the theme and colors of the weddings. After picking out what flower theme to use, they had a great planner that let us pick out everything quickly. Strangely enough, due to the bulk of the same flowers we bought, the savings in bulk was actually passed on to us! Our wedding had a ton of flowers used in pots, vases for the tables, gift tables, the chapel etc. They all came out fabulous, especially the bridal bouquet! Not a single flower was wilted, everything showed up to the venue on time and most importantly it all looked amazing! Don't waste your time with florists that take days to call you back. HEB blooms will get it done correctly and is backed by the grocery store you trust!
---
Fresh flowers
Reviewed on

12/09/2012
Josephine F
My flowers were beautiful and fresh
---
Horrible experience, I would never recommend them
Reviewed on

10/23/2012
Jessica R
My wedding coordinator recommended Sara from HEB Blooms, but it turned out to be a disaster. My friend's boyfriend picked up the flowers and my bouquet looked exactly like my bridesmaids, only bigger. I asked her to use hydrangeas, white roses and a little bit of purple in... Read More mine (I wanted my bouquet mostly white), and only white roses and purple stock in the bridesmaid bouquets. All the bridesmaids had hydrangeas in theirs as well, and mine only had two. My bridesmaids had to undo all the bouquets just before the wedding and take all the hydrangeas from the girl's and put them in mine and take most of the purple out of mine to use in theirs. My mom's corsage was also supposed to be around her wrist (which we requested because her dress was too busy to have something pinned to it), and I was paying more to have it be special, but it arrived as a pin-on style and looked identical to those of my grandmother and aunt's. The worst part is that when I tried to contact Sara after-the-fact, she wouldn't even return my emails or phone calls to even give me an apology. My flowers were pathetic at best, and not worth the money I spent. Go somewhere else.
---
Beautiful flowers
Reviewed on

6/28/2012
lorenza L
My flowers were beautiful what more can you say
---
Mind readers!
Reviewed on

3/19/2012
Beth S
Our florists, Bridget, Susan and Lucia, are at the HEB at Anderson Mill and 620. Bridget and I sat down and I told her a VERY vague description of the look we were going for. She had me look at some photos of flowers and pick out a few that I liked. This was the hardest part of... Read More the wedding for me because I felt so overwhelmed with all the different options. I went back a week later to look at a mock bouquet and centerpiece they had put together for me and as soon as I saw what she had created from my jumble of thoughts, I literally teared up. They had made the most beautiful bouquet and arrangement I had ever seen. She took my idea and made it 100 times better than I could have ever envisioned. The day of the wedding, the girls arrived and worked their magic and created a beautiful setting. Bridget, Susan, and Lucia are artists and went above and beyond and I highly recommend using them!
---
Exactly What We Wanted!
Reviewed on

11/22/2011
Laura W
We used the H-E-B Blooms on Escarpment and they were perfect. We only wanted the personal flowers and a lot of florist lost interest when we mentioned that so it was such a relieve to work with Julie at H-E-B. She was great and really helped me pick the perfect arrangements for... Read More my bouquets. Also, she went above and beyond on making our superhero boutonnieres - everyone loved them!
---
Fresh flowers
Reviewed on

4/01/2011
candi l
Wonderful arrangments just like i asked.. perfect
---
Affordable
Reviewed on

10/26/2010
Amy F
I searched and searched and everywhere I looked I would have spent at least $600 and I didn't have that many flowers. I went to HEB got the flowers I wanted for $260. This included 8 bootneers,4 corsages, 3 bidesmaids bouques, flower girl pedals, and my bouque.
---
Use our messaging tool to connect with vendors anytime, anywhere. Stay organized, all in one place.