Home

H-E-B Blooms San Antonio
About this Vendor
H-E-B Blooms San Antonio
Think of us as your personal floral boutique—no matter the size of your budget. With our premiere collection of fresh cut flowers, plants and expert designers, we'll transform your wedding into something truly unforgettable. Serving the San Antonio area with 8 shops. See all locations at our website.
Details
Aisle Decorations, Centerpieces, Pedestals, Plants, Vases, Decorations + Accents, Bouquet Wraps, Bouquets, Boutonnieres, Corsages, Flower Delivery + Setup, Flower Arrangements
Contact Info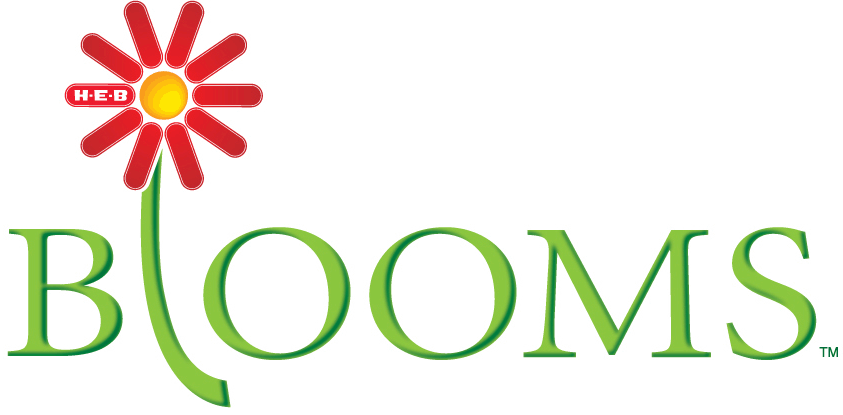 Reviewed on

8/29/2016
Sarah M
Kristina at Stone Oak did an AMAZING job, my arrangements looked wonderful, and so did the wedding flowers. She worked within my budget, and even helped me cut costs. She kept in contact with me up until the wedding and answered any questions I had. I even got more flowers... Read More than I thought I would get, I definitely recommend.
---
Wedding Bouquet
Reviewed on

11/30/2012
Valerie M
The only fresh flowers I used were for my wedding bouquet. I picked a mix of calla lilies and roses. They turned out just like I imagined.
---
HEB Blooms - Almost perfect
Reviewed on

7/30/2012
Michelle S
I worked with Rebecca at the 1604/Blanco location (former Lincoln Heights location). She was SO creative and attentive to my wishes. She was recommended by a co-worker and definitely met my expectations. The only complaint really I have is that my ring bearers bout DID NOT... Read More match the flower girls halo and basket. The pictures definitely show it. : ( Just remember future brides things will not be perfect. Please tell yourself that to help you get through the small quirks of a wedding. Good luck. I definitely recommend Rebecca. Michelle S.
---
Reviewed on

5/07/2017
Hazel L
We used H-E-B blooms for all of our flowers and they turned our beautiful! I was a DIY bride for the most part, so I ordered all of my flowers in bulk from H-E-B as well as had them design and make my bridal bouquet. I had a beautiful Texas spring wedding, so all that I used... Read More were baby's breath and succulents and peach roses. We ordered boxes and boxes of baby's breath that hey had shipped from Columbia and the manager of the floral section even hand picked the succulents from their department to match the color scheme of my wedding. I got so many compliments on my bouquet as well, it was extremely full and well designed.
---
Reviewed on

3/18/2017
Stephanie T
I'm so glad we chose HEB BLOOMS on 1604 & cuelbra to be our Florist for our wedding! Our wedding flowers were Perfect & Beautiful! Affordable & beautiful without sacrificing the quality. I called everywhere and flowers for a wedding are so expensive. But HEB has packages to... Read More choose from & worked with my budget! Thank you HEB for the beautiful flowers!
---
Reviewed on

1/03/2017
Rosalinda W
I would definitely book HEB Blooms for your flowers for your wedding! they did my bouquet and the bridesmaids and they looked exactly like I wanted them to look. I had asked them to not put green in them and they did but she was super accommodating by removing them when she... Read More brought them to me. The price is so reasonable and they do just as good as any other florist who was three times the price! I would recommend them!!!
---
Reviewed on

12/29/2016
Marie V
HEB Blooms on Wilderness Oak was great! They were hard to get a hold of at first to schedule a consultation, but once we got going they were awesome. I worked with Kristi and she was wonderful. She was very patient with me and all the changes I made during the 15 months I was... Read More engaged. I gave her my ideas and she was able to work within my budget. I sent all of my changes through e-mail and sent pictures to Kristi and she was able to work me. The flowers for my bridals and wedding day came out beautiful and lasted for a little over 2 weeks.
---
Reviewed on

12/24/2016
Jacqueline G
This review is for the HEB blooms at Potranco and 1604. Yvonne did such an AMAZING job on my bouquet! I was blown away and how beautiful it was! I had a particular vision of what I wanted and she exceeded my expectations!! I received so many compliments on my bouquet! I would... Read More definitely recommend HEB bloom at the Potranco & 1604 HEB Plus. :)
---
Reviewed on

11/01/2016
Alyson P
Message to any ladies getting married, do not go to another overpriced florist for your wedding flowers!! HEB Blooms in Boerne did such a great job on my wedding, AND they did it all for half the cost! Eddie was great to collaborate with and really knew what he was talking... Read More about. He even threw in a complimentary white rose bouquet just in case we needed it. We ended up using the petals from the bouquet to decorate the aisle. Thank you Eddie and HEB for helping create a day I will never forget! – Alyson
---
Reviewed on

9/05/2016
Victoria F
I used the HEB Blooms located in Boerne, TX. On the positive side of the spectrum, Jessica was wonderfully accessible when setting up my order. She was kind enough to pull together a lovely bridal portrait bouquet with relatively short notice and made great adjustments to the... Read More final day-of bouquet based on critiques I had. She supplied us with more than enough loose sprigs of flowers to decorate tiny bottles among our minimalist centerpieces, per our request. I was also wonderfully surprised by our boutonnieres; we encased flowers in rifle shells - and I was skeptical on how they'd turn out - but they were perfect. In the end, the big issue was the bridesmaids bouquets. My request was that each of the four bouquets would focus on a different flower, specifying which flowers each bouquet should have, however on the morning of the wedding when I came downstairs upon delivery , I saw four identical bouquets. My stepfather had to run after the van as it drove away, only for us to be told that they didn't have enough extras of two of the four flowers to fix the bouquets how I originally requested. Long story short, we had to redo the bouquets ourselves. I'm sure, as this was an unusual request and a busy wedding season, this is an unlikely snafu for the location, as they were otherwise very nice to work with. Admittedly flowers were not high priority for me when booking my vendors, and ultimately everything looked lovely. Very convenient services and location.
---
Reviewed on

6/14/2016
Marlana S
I worked with Allison at the HEB at Lincoln Heights. She was amazing. We sat down and she planned out everything I wanted. My bouquet was absolutely beautiful! Arrangements were amazing! I had the smallest budget for my flowers, and heb was able to do so much, and their... Read More arrangements looked better than most of the fancy flower shops I visited. Highly recommend!
---
Reviewed on

4/21/2016
Mackenzi G
We used HEB Blooms from the HEB on Hwy 46 in New Braunfels, TX. Everything was delivered to the appropriate site (ceremony flowers to church and center pieces to reception venue). The center pieces were beautiful and reasonably priced. My bouquet was GORGEOUS! We were 100%... Read More satisfied with HEB Blooms!
---
Beautiful flowers
Reviewed on

11/24/2014
Cherise W
This girls are truly talented in making arrangements! Our flowers looked amazing I would us HEB again for any floral needs!
---
Perfect
Reviewed on

11/14/2014
Ashley S
Rebecca was the biggest help and our flowers were absolutely beautiful. We were kind of hesitant to use HEB for our wedding but once we saw the finished product we were amazed!! Highly recommend using HEB Flowers for a high quality flower with a low cost.
---
Beautiful Flowers
Reviewed on

10/14/2014
Theresa S
Really think this was the biggest bang for my buck flowers where absolutely gorgeous!! Great service they delivered the flowers and they new exactly where everything was going! ! Heb blooms did a fantastic job!
---
Beautiful Flowers
Reviewed on

9/11/2014
Tanya J
I got my fresh flowers from HEB Blooms-Lincoln Heights. The arrangements were beautiful. My bouquet was amazing, it was hard to get rid of it. Mary Jo was amazing to work with and extremely helpful since I am no flower connoisseur. I had so many compliments on the flowers.
---
Beautif
Reviewed on

6/18/2014
Crystal M
All the bouquets were just how I imagined them and my bouquet was amazing! The ring bearer boutinerre was too cute! The centerpiece arrangements were just how I wanted them so beautiful. Only thing was I was missing a bouquet for one of my brides maids we worked it out and used... Read More my throw bouquet but other than that they did awesome!
---
Beautiful Flowers
Reviewed on

9/29/2013
Sarah M
I recently used H-E-B Blooms for the flowers at my wedding and they were gorgeous! My bouquet was absolutely amazing. I would definitely recommend them to anyone!
---
Great price, decent flowers but terrible service
Reviewed on

4/16/2013
Janine K
I used the Bandera/1604 store. Overall, the flowers were good. Great price, mostly happy with the product. The only mess up was that I ordered 3 3-4 inch pomander balls for my 2 1/2 year old flower girls and the ones that got delivered were at least 8-10 inches and completely... Read More too big and unusable for my small flower girls. However, the people who work in the floral department were not very competent. I had to repeat and triple check details of my order multiple times because they could not seem to get it together. In addition, I was told to bring the glass vases back to the store after the wedding (I rented those for $70 instead of using the free paper mache ones) and I would receive half my money back. On the plus side, they messed up and attempted to give me $50 back instead of $35. However, they would not give me cash because I didn't have the receipt (although they had a copy of it and the contract in hand) with me and gave me store credit instead. Which is fine since I'll of course use it, but very annoying.
---
BEAUTIFUL
Reviewed on

3/25/2013
Kim P
I worked with Teri at the HEB on Blanco/1604 and couldn't have asked for a better florist! She was so nice and willing to make everything look as I envisioned. I brought her pictures of things I liked and suggestions to better fit my colors/theme and she made it happen! They... Read More arrived on time for setup and made everything look great! From the huge floral sprays for my ceremony all the way down to my toss bouquet, everything was beautiful!
---
HEB Central Market
Reviewed on

12/08/2012
Connie b
Jackie was very helpful and the arrangements were beautiful, but the boutonnieres and corsages were falling apart.
---
HEB Blooms Flowers
Reviewed on

8/04/2012
Laura B
HEB had low prices on all of their flowers. My consultant, Becca, was so wonderful! She was honest in pricing, helped me with my decisions, and made each bouquet and arrangement absolutely beautiful. I got a ton of flowers for under 1000 dollars... it's an amazing deal!
---