Home

Helen Miller Bridal Boutique
Details
Wedding Dresses, Dresses, Alterations, Bridal Stylists, Custom Designs, Dry Cleaning + Preservation, Plus Size Available, Private Appointments Available, Fashion Services, Fashion
Contact Info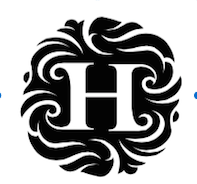 Reviewed on

8/07/2017
Natalye P
I have had 2 previous bridal appointments at David's Bridal and spent hours a day looking at their site and I really was not able to find what I wanted. Wedding dress shopping was getting stressful and really exhausting. I got an email from The Knot that had an ad for Helen... Read More Miller Bridal at the bottom and decided to schedule an appointment. When I went up to the desk I was greeted by name which was a pleasant and personal touch. My stylist, Claire, was so friendly and very receptive to what styles I liked and staying within my budget. I met Helen Miller who was also so genuinely nice and made me feel so comfortable trying on her dresses. The dresses are incredibly well made and are all just so beautiful! All the dresses are pretty much customizable and you can really get exactly what you want from your wedding dress. I found my dress here and I could not be happier! I had such a wonderful experience at this bridal shop and I really left like Claire and Helen were a part of my wedding team! Definitely check out this bridal shop!
---
Reviewed on

7/17/2017
Jessica V
Helen and her team were everything and more that I could ask for. It was the bridal experience that I had hoped for from the very first appointment when I found my dress up until we picked it up for the big day. The room is what you imagine for a dress fitting out of a movie, a... Read More private space for you and your group with a reveal curtain and some sparkling to top it off! Helen suggested dresses I would not have thought of- and ended up finding the ONE after a tearful reveal, which I did not expect from myself. Helen was extremely sweet, detailed and helpful in making the dress exactly the way it should fit. She altered the top so that it was more flattering to my body type and went through countless fittings (which I was happy about!) to ensure that it fit just right. I absolutely adored my dress and it was such a breath of fresh air to get such a specialized and hands-on experience. Her dresses are unique, glamorous and classic, just the right mix of fun and romantic. I would highly recommend a stop here for finding your dream dress!
---
Reviewed on

5/26/2017
Helen C
Oh, how much I wished I would've been the one to get married. Went to Helen Miller Boutique with a friend of mine to help her with her wedding gown and I felt in love not only with each and every gown but with the salon itself. We were welcomed by Elena herself and then she... Read More showed us the dresses helped my friend to find The One and it was the most joyful experience. I'm definitely coming back here for my dress as soon as I'm getting married. Because it is not only the gorgeous design, but overall magical experience that every bride has to receive.
---
Reviewed on

3/21/2017
Lola R
Prior to finding Helen Miller Bridal, I had already visited five other bridal stores and had no luck in finding my Dress. I was tired, discouraged, and hopeless about finding the gown of my dreams. I tried to find something unique and good quality. But all stores have mainstream... Read More dresses and silhouettes. I saw all these dresses on my friends who have are already married and did not want to have same look. I want to have a dress that is unique and enchanting. One day I was visiting my friend in Presidio Heights and noticed beautiful window display at Helen Miller Boutique. I didn't have an appointment, but Helen welcomed me to check the styles and told me all about her store and her background as well as about her other stores in Europe and Middle East. I was impressed. She is so talented and a very nice person, I felt like I was flying to some magic world of Beauty and Creativity. She is so passionate about bridal gowns. I immediately fell in love with her gowns and wanted to order the dress form her boutique. We set up an appointment and I came later on Sunday with my mom and a best friend to try a some dresses. I've tried 5-7 dresses, all was gorgeous and fit so nicely. Her Dresses have good structure and not flimsy like other dresses I have tried at other places. I could not decide on a dress, I was torn between two high contenders: one had a very nice corset top, but I loved the bottom of the other. When I shared my thoughts with Helen she smiled and told me that she can do anything for her Brides. I ordered a custom Dress that will be made with the top from one dress and bottom of the other one I loved so much. I can't wait to get it. I am SO HAPPY ! It is the best shopping experience in my life. I wish all Brides could have such amazing bridal shopping experience and relief like I did. I feel absolutely assured because I know Helen will take care about my Bridal look. Highly recommended!
---
Reviewed on

9/27/2016
Jasmin S
I went to Helen Miller on August looking for my wedding dress. I visited several stores before I found Helen Miller Bridal. I am so lucky.I thought that i would never find my Dream dress. But, finally, I did. From the beginning, the immediate warm welcome I received was so... Read More lovely. The store is very clean and have 2 big spacious fitting room. Very modern and stylish like no other wedding stores. All dresses on the rack are very clean and possible to touch. Helen was in the store personally and spend a lot of time helping in choosing my dress. She is an amazing person. She listened me carefully and understand what exactly I need. She gave me several advices about best models for my body style. She cares about every detail and perfect fit. It was the best shopping experience of my life, i was feeling so special and unique. Can't wait to show my Dream dress to fiance! I didn't end up buying my gown at Helen Miller due to my own budgeting concerns ( I am planning to sell my dress after wedding so I am looking for a wedding dress that can be easily sell online). I really missed their excellent service and just overall that confident you have when you purchase from a place and you know they cares how it turns out for your wedding. The material they use on their wedding gown and the accessories they carries in store are all excellent quality. some are made in Europe, not the mass produce type but every single item has its own characters. Their Wedding veils are really beautiful as well, elegant and most of their style already matches their gown nicely. Overall, I had the best wedding dress experience there and I am confident to recommend their store to my friends.
---
Reviewed on

9/27/2016
Mila K
The service here is above and beyond! Helen, the designer and co-owner of the store, met me personally. Her store and her dresses look pretty unique. They offer you a glass of champagne while you are trying on their beautiful dresses :) I must admit I haven't seen such amazingly... Read More designed wedding dresses before. They are really different and really awesome! Very European look. Helen is very attentive to the details and wanting to help. I was served and helped like a princess 😊
---
Reviewed on

9/23/2016
Eva S
I am so happy that i found the bridal store Helen Miller. After reading yelp reviews, i was very curios and excited to visit a store. All I read was really true. Very nice atmosphere, spacious fitting rooms, excellent service. All staff was very kind and listened carefully all... Read More my concerns. I am very picky and tried on already 35 different dresses...but unsuccessfully . I though I would never find my dream Dress. At Helen Miller store I tried on 8 dresses and all the time i felt that the staff wanted to help me not just to sell the first dress. They tried to find the best option for me. Finally, we found the Dress!!! . It is amazing! But I wanted to hide my tatoo and dress didnt cover it, so I was not 100% happy. Helen noticed that and offered to do custom details to cover it. It was so great ! I was so happy to hear that! I didnt know that it was possible, non of the stores before offered me that option. No my dress became really the Best DREAM dress! I am so happy! So, I have a custom dress personally from a designer. Helen was very excited and happy to add personal details to my dress and charge just 150 usd for that. Now we are working together on my custom veil matching to the dress. It is such a great experience and a lot of fun ! I will have a unique wedding dress and veil! Thanks all Helen Miller team and Helen for their help and opportunity to enjoy the process of finding dream dress.
---
Reviewed on

5/03/2016
I was in this salon two weeks ago, with my friend who is going to be married this summer. Just one thing I want to say after 4 hours spent there - It was amazing! New salon, European design dresses, a lot of different accessories and one more, but not last - atmosphere.... Read More Everyone wants to help you, everything is so comfortable as for bride as for her friends and family. We chose one beautiful dress for our beloved bride, and everyone left this salon with the smiles and absolutely happy. Thanks to all staff that has been part of this unforgettable experience.
---
Reviewed on

4/20/2016
I was amazed by their collections first on the website, and I made an appointment Helen was personally in the store and helped me with the selection of a gown for my wedding. I am a very picky person, but they have selection of the dresses that can satisfy even the most... Read More pickiest bride!! Their corsets sit on body perfectly and there is no need to worry about the dress sliding gown, no need to pull it up, it just stays where it supposed to be! I found a dress of my dream!!! I also saw there some dresses for fun weddings, pink, blue, or silver sparked Accessories are great! The sashes they have are unique!
---
Reviewed on

4/08/2016
Mona J
Had such an amazing experience at Helen Miller. I was one of the models at the bridal show and had the best experience Helen knows exactly what you need. She carries so many different styles that works for all body types, fabric and detailing is very elegant. Best of all she has... Read More very beautiful jewelry to match every dress! I know where I'm going to buy my dress! Thank you for such an awesome experience! Trust me she won't let you down!
---
Reviewed on

4/03/2016
Tonya
Yesterday I visited a wonderful new bridal boutique called Helen Miller Bridal. From the outside the boutique looks amazing, and inside it looks like a treasury of wedding dresses! I wanted to try on every dress! I had called and made an appointment the day before. When I... Read More arrived, I was greeted by the designer and owner Helen Miller, who is lovely and friendly. Helen spent several hours with me and made sure I found my perfect wedding dress. I used to be scared of bridal shops but I actually had fun at Helen's boutique - it was an amazing experience! My dress (ozon) is very elegant and romantic, the veil is beautiful. The dress emphasizes my figure very well. Thanks a lot to Helen Miller! I highly recommend this boutique. I am very happy and I can't wait to say I DO!
---
Reviewed on

3/31/2016
Most amazing bridal shop! Whatever you have in mind for your dream wedding dress, they will make it come true! They have the most beautiful gowns in store and if you don't see the perfect one in store, they can custom make a dress for you at a really great price! Helen and her... Read More team are extremely sweet and welcoming. They made my unrealistic dream dress design come true. Highly recommended!
---
Reviewed on

3/30/2016
On this weekend visited this great new opened bridal shop in Bay Area. I drove from San Jose to SF, but it was worth it 100%. I have my wedding end of this summer and it was difficult, almost impossible to find right place where I can find European style for my dream wedding... Read More dress. Finally I found. Not one, three... Now I have a huge dilemma which one to take. Big selection of everything that you need for your special day. Ladies at the boutique were very friendly, helpful and felt my spoiled fashion taste . They gave to me a glass of champagne which was very very nice of them. So can't wait to come back to this dream place for brides. Thanks again to Helen Miller staff for that my dreams come true.
---