Home

Hermosa Bridal
About this Vendor
The beginning of your new chapter starts here!
Our priority is to give our brides an amazing experience from the time they set foot in our store, to when they leave. This is a family owned business and we want to make every bride feel as if they were a part of our family by giving them the great customer service they deserve while creating beautiful long lasting memories
Details
Bridesmaid Dresses, Flower Girl Dresses, Mother of the Bride Dresses, Wedding Dresses, Private Appointments Available
Contact Info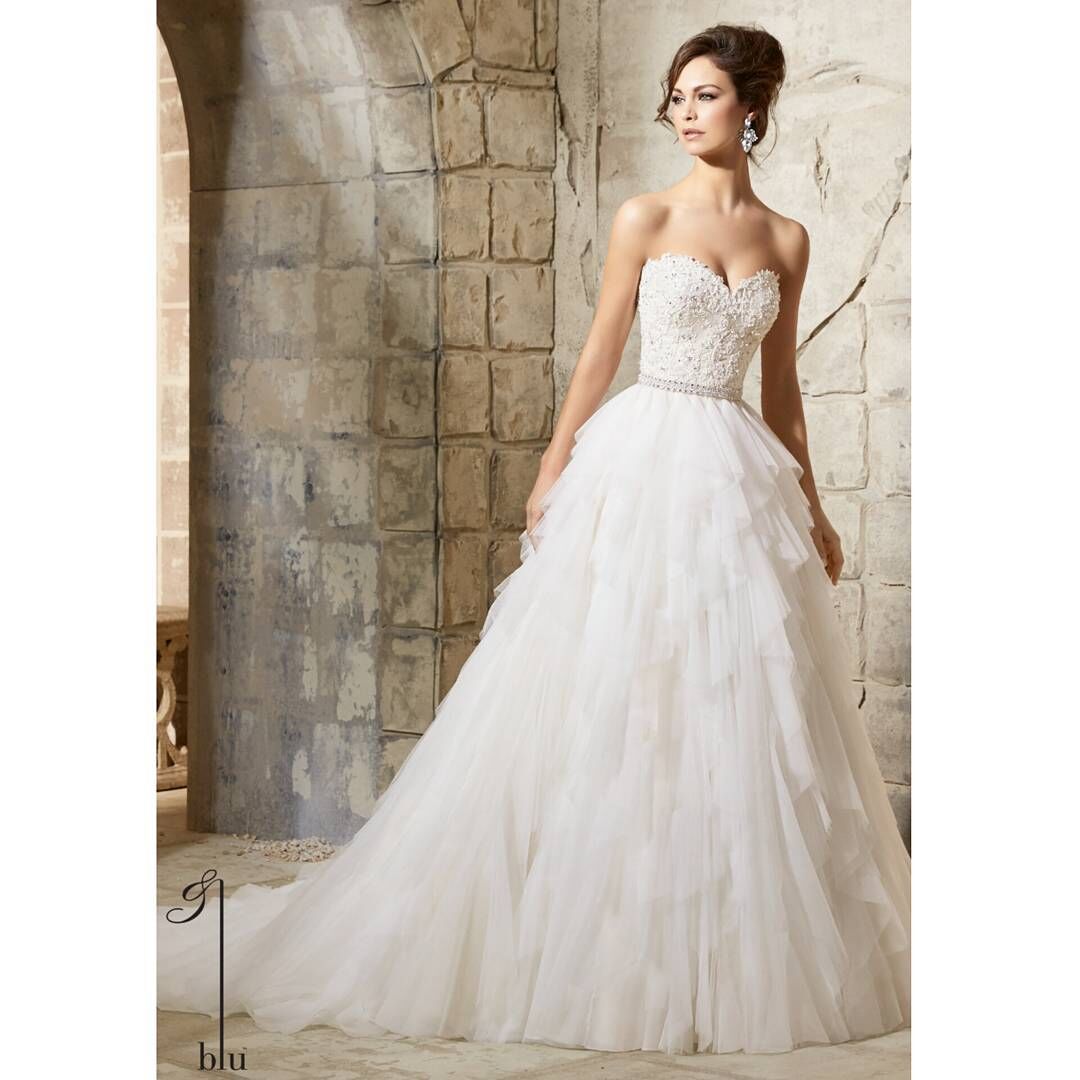 Perfect dress!
Reviewed on

5/26/2014
Keicia S
After going to a few other bridal shops and trying on way too many dresses I stopped at Hermosa's. I picked out about 15 dresses along with a dress that I fell in love with at a different bridal shop. The consultant was great, patient, and knowledgeable. I ended up buying the... Read More dress I originally fell in love with at a different bridal shop, but at Hermosa's it was $300 less than retail...perfect. They also have an onsite seamstress that is budget friendly.
---
Great Service
Reviewed on

12/18/2012
Katie F
I am a plus size bride and did not want to go to the big chain bridal shop. How ever I was getting very upset with the poor service I was getting every where else. Hermosa was a last resort shop. They where great, not only did I get my wedding dress from them but all the... Read More bridesmaids dresses and the tuxes for the Groomsmen too. The service was so great.
---
Wonderful service!
Reviewed on

10/18/2012
Cecily J
Hermosa is a fabulous bridal salon. The staff were really helpful and attentive, and my consultant found the perfect dress for me after I hunted on my own for hours. The prices are good and it feels very personal due to the friendly staff and its location in the small town of... Read More Snohomish. I highly recommend that you check them out!
---
Reviewed on

1/11/2016
Stephanie J
Hermosa bridal boutique was so helpful and amazing to go to! They helped me look at so many dresses and narrow down what I liked best. Unfortunately the dress I loved was on sale and only came in a very yellow ivory, but they did everything they could to try to find me one in... Read More white. The owner called their buyer and tried again to find the dress at another store and in any other state. They even tried to get the designer to make another dress but the designer didn't have the pattern anymore. I am so thankful for their help even though I wasn't able to find my dress there.
---
Reviewed on

8/10/2015
Perla E
I Bought my Wedding dress at Hermosa Bridal boutique! I had the best experience at this place. There is a private room, champagne was served for my girls and i, and the girls were very helpful! i loved it so much i even got my bridesmaid dresses there and absolutely love them.... Read More The prices are great and there is a huge selection. I have been coming to Hermosa Bridal since 2007 and have always had a great experience for my prom and homecoming dresses. I also love that they offer in-store alteration services. This place has the best customer service! I Recommend coming here for all dress occasions, i will never go anywhere else :)
---
A brides worst nightmare
Reviewed on

8/20/2014
Ayla G
A brides WORST NIGHTMARE: I purchased my wedding gown here, but was very unhappy with the initial rounds of alterations/which really felt like robbery considering the dress fit worse than at the initial first fitting with the seamstress Luz Lopez. Additionally, the seamstress... Read More lives in Bellevue and has extremely limited availability. The time between my first fitting for alterations and the 2nd was an entire month. I paid $155 basically to get the dress out of the hands of the seamstress who also added a very ugly bustle. My first post-alterations fitting was a nightmare. First of all, they had me get fitted in the prom area rather than the private bridal suite. The seamstress who did the alterations speaks no English. The girl who sold me my gown/"bridal consultant" Alisha was nowhere to be found when I was trying on the dress. When I did put the gown on, It was still too big, as if no adjustments to the areas that initially were ordered to be brought in were made at all. The dress kept slipping down off of my bust, while the seamstress stood there looking puzzled, unable to communicate any suggestions or possible solutions. The other three employees present stood and stared, looking equally puzzled which is NOT comforting when you are trying on your wedding dress just 3 weeks before your wedding. Finally, the owner Lonnie intervened, offering interpreting with the seamstress Luz Lopez and a possible solution of adding straps to a strapless gown (If I wanted a gown with straps, I wouldn't have ordered a strapless gown). Lonnie was very understanding when the day following that fitting I decided to intercept the dress from the seamstress making any more alterations because I felt more comfortable having Romashka where I ordered all bridesmaid/mother of the bride dresses finishing the alterations. As soon as the seamstress at Romashka took a look at the dress, they could see that the "bra" I had paid to have sewn in was done incorrectly with the wrong type of material and at the wrong angle, in addition to the bodice being cut away in all the wrong places which was what was the cause of the dress slipping off. Overall, I would not recommend purchasing a dress here, mine was inches away from irreparable damage. If you do, I would suggest RUNNING somewhere else to have any and all alterations made/especially if you don't have time to wait one week up to a month in between adjustments, and if you want someone who won't take shortcuts and ruin your dress.
---
Very happy with this shop
Reviewed on

3/06/2012
Aimee M
So helpful and easy going. They have alterations in the shop and did my steaming as well. Very friendly. No stress at all. Very good experience. Private and quiet area for you and your friends to be. I recommend this shop to everyone.
---
Love love loved them! Thanks Lany!
Reviewed on

1/29/2012
Kyrsten H
Lany was an amazing help. They had the Mori Lee dress I'd wanted online that no one else had. I bought it without a hitch (right off the rack = an additional ~$200 off and never worn before!) They were extremely helpful and did anything they possibly could to make sure there... Read More weren't any problems or any dress-related stress. The seamstress was wonderful, they have a small selection of flower girl dresses, they have tuxes and they have prom-type dresses that can be great for bridesmaids. They can order hair pieces, custom veils, jewelry, etc. I will be recommending them to anyone I know!
---
Perfect Dress for 58 year old Bride
Reviewed on

10/24/2011
Jill S
After months of looking & trying on countless dresses, my hairdresser recommended Hermosa Briday in Snohomish. I was about ready to make my own dress, which was OK because I sew well but didn't really have the time. This is a family owned business & I felt young &... Read More pretty the entire time! Carina was fabulous!! I wanted a latte colored dress with crinoline & I got exactly that - all for around $300. Perfect!!
---
Couldn't Have Been Happier!
Reviewed on

10/04/2011
Sarah S
I picked out several dressed from magazines and then started calling stores that had that line. Hermosa had my dream dress and on top of that they were super friendly! They were easy to get to and to communicate with which for a bride living on the other side of the state and... Read More planning was very important!
---
Recend My Previous Review
Reviewed on

9/02/2011
Allison P
I had said before that Hermosa screwed me out of a wedding dress. I wrote that review out of anger. While this boutique did not work out for me personally, I did very much appreciate the time and thoughtfulness Lany spent with my mother and I. I think what happened to me was a... Read More fluke and while I would not recommend Allure Bridal Designs I think Hermosa offers a great varity of wedding gowns.
---
Amazing Boutique
Reviewed on

8/13/2011
Lisa H
Hermosa is amazing!! I had such a wonderful experience with them! I got my dress and my flower girl dress there. I got my dress on sample sale and so it was a size 14. I'm a two. Their seamstress was amazing. My dress looked absolutely perfect! I also had a broken leg and... Read More couldn't come in for a dress fitting until 2 weeks before the wedding. They totally worked with me and did whatever it took to ensure my dress was perfect! I loved Hermosa!
---
My gown
Reviewed on

7/21/2011
teresa m
I can not say enough good things about Hermosas and their staff. From the first time I went in to try on dresses, they were never short of amazing. I found the dress of my dreams there, and also my veil. Lany was so patient and kind to me and all of my family members that went... Read More in there with me. THey have an amazing selection of all the current designs, and some classic favorites. Lany knew exactly what i was envisioning. i give them an A+++++
---
Friendly Staff
Reviewed on

7/19/2011
Nicole M
Found the dress of my dreams here. Staff is amazing, and I couldn't have been more impressed with the quality of the gowns for the price. Would recommend to anyone! Best choice you'll ever make.
---