Home

HIATUS
About this Vendor
Expert dream makers!
For an extraordinary and stress-free destination wedding or honeymoon contact HIATUS. Experienced consultation on the hottest trends, destinations, resorts and cruises! Exclusive specials and added amenities. FREE Honeymoon Registry. Competitive pricing and quote comparisons.
Details
Getting Engaged, Honeymoon, Wedding
Destination Wedding Packages, Destination Wedding Planning, Destination Weddings, Honeymoon Planning, Planning
Contact Info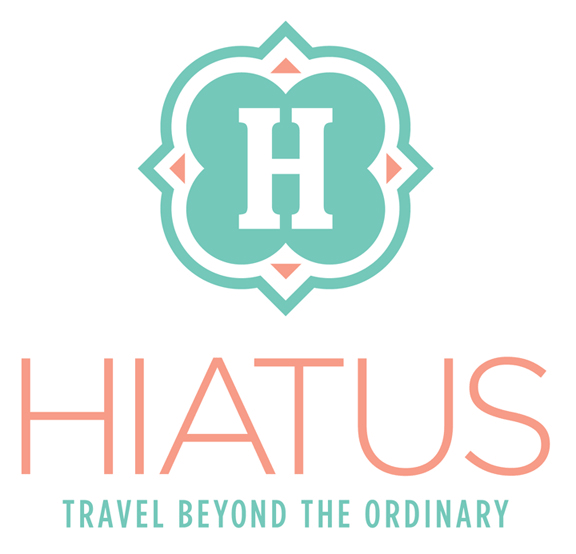 A Wonderful Wedding Experience
Reviewed on

10/05/2012
ginger k
My husband and I started using Cindy a little over a year ago as our travel agent. She first helped plan our trip to the Dominican Republic, which is where my husband proposed. This obviously was a very special trip for my husband and I. We had never been to the Dominican... Read More before and Cindy did an amazing job finding the perfect resort for us. She got us a great deal at a beautiful resort called the Majestic Elegance in Punta Cana. We were so happy with Cindy services organizing our Dominican trip, that we asked her to plan our wedding! My husband and I decided that we wanted to have a destination wedding. We knew we wanted to have our wedding somewhere in Mexico. Cindy did a phenomenal job finding the perfect resort for our wedding that was right within our budget. I honestly don't think it could have been any better. I was a little nervous about planning a wedding in another country. You really have to have a lot faith in your travel agent and the wedding coordinator at the property. We also wanted this to be a smooth and easy process for our guests. Cindy took all of my worries away. She handled all of our guests room reservations, airfare, travel transportations to and from the airport and sent all of our guests a well-organized travel itinerary. Cindy also was a big help in communicating with the wedding coordinator, expressing our needs to make sure we got the best service. When we arrived the first night, we had a bottle of champagne on ice in our room with a personalized note from Cindy. She is so sweet! A great way to start our vacation! I really cannot say enough great things about HIATUS. I will never use another travel agent!
---
Reviewed on

7/08/2017
Julia P
Cindy planned for us the most spectacular, seamless honeymoon to Italy we could possibly have dreamed of! From the perfect hotel selections (not to mention the luxurious upgrades and treats at each place) to the fun and well-paced activities and ability to move from place to... Read More place without worry, it was truly an experience of a lifetime. It is hard to choose a favorite place among the ones we visited (Lake Como, Tuscany, Capri, and Rome) - each was uniquely reflective of the local culture and "terroir" and offered different cuisine, activities, and flavor. Cindy encouraged us to try hotels and destinations that we would not otherwise have chosen ourselves but that met our specific travel preferences perfectly and made sure that our days were filled with an ideal mixture of relaxation and adventure. We will definitely work with her again!
---
Reviewed on

5/26/2017
Brett S
Cindy at HIATUS was fantastic and helped us plan a phenomenal honeymoon in Oregon! She was very responsive to our requests in the lead-up to the trip and even helped us set up a few last minute reservations for excursions while we were on our honeymoon. We couldn't have... Read More planned the trip without her!
---
Reviewed on

1/03/2017
Lauren P
Cindy at HIATUS recently helped plan our honeymoon. She was warm, friendly, easy to reach and truly the best when it comes to planning travel. We knew we wanted something low key and warm but didn't have a clear vision in mind.. After spending quality time on the phone -... Read More she took the extra time to lay out so many different options with full details and breakdowns of each. She was incredibly helpful and made an overwhelming experience sweet and easy. When working with HIATUS everything is set up from the minute you leave for the airport to your return home. We loved our honeymoon and was thankful we went through /Hiatus. We'll be using them again for future travels.
---
Reviewed on

12/01/2016
Keith F
My wife and I booked/planned our wedding last minute and we were unable to put much focus on our honeymoon. Lucky for us Cindy was available and took on that responsibility! On short notice, Cindy was able to plan a fantastic trip for us to Argentina, where we were spoiled with... Read More the best accommodations. Our itinerary was romantic, fun, and allowed us to create memories that we will have a for a lifetime. My wife and I didn't have to think or worry once the entire trip because Cindy had everything perfectly planned. We couldn't be more thankful, thanks Cindy!
---
Reviewed on

11/02/2016
Katie M
Cindy did a fantastic job planning our dream honeymoon in Hawaii! She knew everything about the islands we wanted to visit and was able to get us all kinds of bonuses and upgrades at the hotels we stayed at. She was always very responsive and helpful throughout the whole... Read More process, including while we were on our trip, and she made planning our trip super easy. We would recommend Cindy and HIATUS to anyone planning a vacation or honeymoon!
---
Reviewed on

9/28/2016
Fern C
Cindy was a pleasure to work with! My wife and I had a general idea of where we wanted to go (Italy - Rome / Amalfi / Puglia) and what we wanted to do (30-40% running around / 60-70% relaxing) and Cindy was able to fill in the gaps with suggestions that were on point. She was... Read More also incredibly helpful when the airline decided to misplace one of our bags for 3 days... I will be working with Cindy again in the very near future. FIVE STARS
---
Reviewed on

8/05/2016
Cindy and Hiatus helped us plan our dream honeymoon to Italy! It sounds cliche, but for a once in a lifetime event (fingers crossed!), we wanted it to go off without a hitch. At every step of the planning process, and as we traveled from New York to Venice to Florence to Tuscany... Read More to Rome, Cindy met and exceeded our expectations. Neither of us had consulted a travel agent before, and we both agreed overwhelmingly that it was money well spent, and quite reasonable at that. Everyone has had travel nightmares, whether in transit, in atrocious accommodations, with planned activities, or at tourist trap restaurants. Cindy helped us avoid these pitfalls, and planned little surprises along the way that made us so grateful to be in good hands. We had a truly unforgettable honeymoon, and wouldn't hesitate to recommend this consummate professional to anyone planning a trip that is even slightly beyond their comfort zone. You will not regret it. Thanks for everything!
---
Reviewed on

6/29/2016
Cindy is terrific!!! I could probably write 10 paragraphs on how much my wife and I would recommend her, but lets keep it concise. The first time we met, we were lucky enough to live close by, we spent about 90 minutes together. We were not set on a destination for our... Read More honeymoon, but had ideas of what we wanted and did not want. Cindy asked great questions and definitely helped us narrow down what the best options were. She really listened and keyed in on things we were saying. She offered us up a few great itineraries in different places. We chose the one she laid out for us in Belize and had an incredible honeymoon. It couldn't have been better. The places she recommended were EXACTLY what we wanted. During the one minor issue we had Cindy was immediately responsive and helped us get it sorted out ASAP. We've definitely found a travel agent for life!
---
Reviewed on

6/25/2016
Cindy did a fantastic job planning our honeymoon in Spain and Portugal. We had never been to either country and were so busy with the wedding planning that we did not have time to put in the effort to plan a great trip. Cindy meet with us and took down all the things we liked... Read More to do as well as our budget. She sent us three different proposals for the trip and we picked the things we liked and places we wanted to go. Everything was arranged perfectly and the itinerary they provide as well as suggestions of things to do during down time was perfect. Logistics were all taken care of and we never had to worry about how to move from place to place.
---
Reviewed on

5/03/2016
I have always planned my trips around the world, so I was a little hesitant to work with a travel agent. Cindy Goldberger exceeded our expectations with her organization of our honeymoon trip. Needless to say, we had a lot on our plate for planning a wedding, so I was happy that... Read More Cindy could handle that for us. Cindy worked diligently and had good communication with us to deliver an exceptional 2 weeks in Ecuador and the Galapagos. We look forward to working with her again! Cheers Cindy!
---
Impeccable Attention To Detail
Reviewed on

4/27/2015
Cindy Goldberger at Hiatus Travel helped my husband and I plan our honeymoon at the Le Royal Monceau in Paris. Cindy has helped us on several occasions plan our vacations and she has an impeccable attention to detail and really knows how to listen to what you want, and to... Read More exceed those expectations. As a gay couple it is important that we stay in LGBT friendly businesses and Cindy is very knowledgeable about making recommendations of properties and locations that are welcoming to the LGBT community. Le Royal Monceau is a classy, romantic, and whimsical experience with the best breakfast/brunch in Paris and beyond.
---
Amazing Honeymoon in New Zealand
Reviewed on

4/17/2015
We worked with Cindy from HIATUS to plan our honeymoon to New Zealand. We cannot imagine having done this while also planning a wedding! Cindy was incredible -- first listening and asking the right questions to narrow down the options, and patiently iterating with us as we... Read More honed in on a location. From then, Cindy worked with her HIATUS network to put together an incredible itinerary and remained very flexible to tweak certain elements and gave us a variety of options to suit our preferences. During the actual honeymoon, HIATUS also proved vital as some of our plans were thwarted due to the weather, at which point HIATUS was instrumental in coordinating other options and getting refunds for existing reservations. I cannot imagine having planned my honeymoon without HIATUS and fully intend to use them going forward for future vacations as well!
---
Outstanding Service + Knowledge
Reviewed on

2/19/2013
cody r
I hired Cindy from Hiatus to plan my 12-day trip to Thailand in February of 2013. She was incredible! I had never used a travel agent before, and now I can't imagine not using her to plan my big trips in the future. She is so personable - she took the time to find out exactly... Read More what I wanted to do on this trip, and she made it happen. A few notable things she did: - she placed calls to international vendors to get the specifics on guided adventures - she saved me a ton of money by booking my flight for me, which alone saved me the cost of hiring her, in fact - dialed in my arrival taxi from the Bangkok airport to my hotel (made life so easy!) I can't recommend her enough. She rules.
---