Home

highclassstudios
Details
Artistic, Classic, Documentary, Dramatic, Lifestyle, Modern, Vintage
Getting Engaged, After Party, Rehearsals + Parties, Wedding
Destination Wedding Packages, Destination Weddings, Digital Files, Online Proofing, Photo, Same-Day Edits, Second Shooter Available, Social Media Sharing, Full-Length Video, Highlight Video, Video, Photo + Video
Contact Info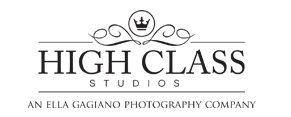 Reviewed on

9/26/2017
Cayte P
Do yourself a favor and go somewhere else. I did not end up going with them because of the horrible attitude that was portrayed. They are also very over priced. I had a meeting with Jason, one of the owners, and after I told him my fiancé and I needed to go home and discuss... Read More price, because we are paying for our wedding, not our parents, he proceeded to tell us, "well you must have shitty parents!" I don't know if this was a joke or not, it might have been, but I did not enjoy the joke. I will say that I do not believe that he works for the company anymore...rumor is that his wife, well ex wife now, Ella, is running the business and he is out, but the way he treated me left a bad taste in my mouth. I hear she is very kind and good to work with, but I was not willing to stick around and find out. That being said....getting past the horrible interaction.....they do have a great product...do amazing work..... but extremely over priced!! The smallest photograph package they have is like 3,000 which does not include very many photos, and no album, and god for bid you want the CD with your proofs on them it is an extra $1,300. My venue was contracted with them and I was supposed to have included photography and videography but they said that the venue doesn't actually give them any money (which is and was a lie) so they could only give me 3 photos of my entire wedding and the video would be a camera on a tripod and that was all they were willing to offer. If I wanted good quality for photography and videography with an album and like 5-10 pictures (don't quote me on that because I don't remember exactly) and a 10 min video, not even the whole wedding, I would have to pay $7,000 and if I wanted the entire wedding video it would have been closer to $9000, but I think that 9k did, maybe include the CD of pictures. They have amazing work... but you can find as good quality from other companies for a more reasonable price that also treat you like a human. I am truly sorry that I have to give this company a 1 star rating, because I really do not like it, but I did not like being treated the way I was treated. I hope that the company has improved, personality wise, now that Jason is gone...but I also think that they need to rethink the pricing because 1300 for a CD of my pictures is ridiculous!!!
---
Reviewed on

10/25/2016
Malina B
I can't say enough good things about the high class studio team! They did both an amazing job with our engagement and wedding pictures. They are extreamely profesional, talented and easy to work with. They made our day wonderful by not just taking increadible pictures but by... Read More staying calm and making everything flow smoothly. The two things that I recommend not skimping on for your wedding day is a great photographer (like the ones at high class studios) and a wedding planner. Book them, you won't regret it, I promise!!
---
Reviewed on

10/12/2016
Jan T
High Class Studios did our engagement photos, wedding photos and videography. The images felt like they were straight out of a luxury magazine. And the photographers were FUN and professional. No awkward photoshoots here! You will not regret choosing High Class Studios,... Read More exceptional team and beautifully captured memories.
---
Reviewed on

10/11/2016
Emily W
High class studios did an amazing job with our engagement and wedding pictures. Our photographer knew what he was doing, he was able to capture the best shots with the sunset. We get compliments where ever we show our pictures. Our friends and family can't believe the amazing... Read More pictures that our photographer captured.
---
Reviewed on

10/10/2016
Brittney G
High Class Studios did our photography, video, DJ, and engagement shoot and we loved everything! Sebastian did an awesome photo shoot for our engagement photos on the LV strip, and our wedding photos were awesome! We were so happy to have Sebastian for our wedding photos as... Read More well. DJ Santos was awesome at our wedding. My husband is Ethiopian, but I am not, and he did an amazing job with both the Ethiopian music and the American music. He even explained the music and the food so that both of our families were comfortable and had a great time. Our wedding album is awesome as well. I'd recommend them to anyone, and we plan to use to the studio for any photography or videography needs in the future.
---
Reviewed on

10/08/2016
Courtney T
High Class Studios did our wedding on May 28, 2016 at the M Resort along with our engagement photos. We could not have been happier with their professionalism and the work they did. Ella surprised us on the day of our wedding with being our wedding photographer and we felt so... Read More blessed to have her capturing our special day. She was there with me when I was having my makeup done and getting ready. Ella made myself, the groom, our wedding party and all of our guests feel so comfortable. During the actual wedding and reception we didn't even notice she was there taking pictures, which we loved, and which made the moments she captured absolutely amazing!!! We couldn't have been happier with the resulting photos and our wedding album and will truly cherish the memories of that day. I would without a doubt recommend High Class Studios to any bride and groom looking for a professional, friendly and fun photography team. They certainly exceeded all of our expectations!!!!!
---
Reviewed on

6/13/2016
Alex G
High class studios are truly the best! We couldn't be happier that they were there to do our wedding photography, video and DJ! Sebastian even came out to our hotel beforehand whilst having our hair and make up done. Then they were at our venue the secret garden ready to capture... Read More all the amazing moments of our wedding, I honestly can't recommend them enough. They made us feel at ease when taking all the family and couple photos they had such a fun, professional attitude. We received our photos and the album and they are absolutely incredible! The video we got a little bit later and I cried all the way through, we had no idea what they had captured. My husband had wished we got all the speeches, we had no idea that they had!!! We could not have asked for more, what they have given us is the ability to relive that special day over and over again. They also organized a photo booth which EVERYONE loved, so much fun and they got to keep the photos as well as us. The flow, and atmosphere of our wedding also wouldn't have been complete without the awesome DJ! He kept people, especially me! On the dance floor all night, so much fun!! Whatever your occasion, I can be sure that you should contact high class studios they are the best people for the job!
---
Reviewed on

10/26/2015
Jacquelyn B
High Class studios did our engagement photo shoot and our photography plus video for our wedding in August 2015 and it was top notch all the way! I was born and raised in New York City and have been lucky enough to see the best of the best, and high class studios not only met... Read More all of my expectations but surpassed every single one of them with their expertise, attention to detail, accessibility, thoughtfulness, experience and professionalism. We were published in a local newspaper in our area and people are still talking about the pictures months later!! I cannot wait to the see the video and whoever uses them will not be disappointed every person that is part of the high class studio team is amazing which is hard to find!! We loved them, loved our photos and will be using them in the future!!!
---
Reviewed on

10/20/2015
Alina K
High class studio did our photography and video at our wedding in September, 2015. Can't wait to see our albom and videi cause I'm already amazed with shots from "sneak peek"!!! ☆professional team ☆easy to contact ☆they listen to your needs Highly recommend! !!!
---
Reviewed on

5/05/2015
Amber D
High Class Studios did our photography, video, photo booth and DJ. They were amazing! Our wedding day went perfect!! At first we were worried about a one stop shop but once we met with them we knew they had pros for all aspects for our wedding. You will not be disappointed... Read More when you hire them!
---