Home

Honey Lake Resort
Book Your Wedding with Honey Lake Resort
---
A BALLROOM IN GREENVILLE, FL
About Us
Elegant indoor spaces and sprawling nature scenes combine at Honey Lake Resort to create an idyllic venue for wedding ceremonies and receptions. Spanning 644 acres, the picturesque estate in Greenville, Florida, includes lakeside views, ponds, lush tree groves and magnificent architecture that provides the couples with amazing photo opportunities. With several indoor and outdoor ceremony and reception sites, the venue can accommodate up to 500 wedding guests.
Lakeside alter. Overlooking Logan Lake, this space is perfect for outdoor ceremonies. A beautiful white alter frames the couple as they exchange vows at this scenic event space.
Beneath the oaks. Couples can exchange their vows beneath the oaks with groves of gorgeous oak trees draped in Spanish moss providing shade for the couple and guests. This expansive space is also ideal for outdoor receptions.
Honey Lake chapel. The Honey Lake chapel provides an indoor option for wedding ceremonies. The chapel is decorated with the oldest stained glass windows in the state of Florida and the classic wooden pews provide seating for up to 300 ceremony guests.
White room. A grand chandelier graces this dreamy room, which features glossy white floors, a decorative bronze ceiling and flowing drapes on the three large windows, this room is ideal for stunning wedding photos. It can also accommodate up to 24 guests for an intimate reception.
Lakeside pavilion. Floor-to-ceiling glass doors give guests a great view of the landscape while keeping them comfortable in the climate-controlled indoor area. With optional outdoor seating and the doors open wide, the guests can enjoy fresh air and roam between the indoor and outdoor areas. This space can accommodate up to 400 banquet guests.
The gathering hall grand ballroom. The elegant Classical Revival architecture and six grand chandeliers for romantic lighting, The gathering hall grand ballroom is the main location for grand wedding receptions. The 5,445-square-foot space can accommodate up to 500 guests and can be split into three separate spaces for smaller events.
What You Should Know
Honey Lake Resort offers wedding packages to make wedding arrangements easier for the couple. The basic wedding package includes the couple's choice of reception venue, with 150 padded white wedding chairs for the couple to use for outdoor ceremonies and receptions. Built-in pew seating is provided at the Honey Lake chapel.
For indoor receptions, the venue includes use of 150 gold Chiavari chairs, 20 round tables, a dance floor as well as a guestbook and gift table. If the couple uses the in-house catering service, white linens, stemware, china and silverware are also included.
Extra Perks
Couples can extend their celebrations at Honey Lake Resort and enjoy a destination wedding. The venue provides lodges, cottages and rental homes for overnight accommodations. Overnight guests also get access to several activity possibilities on the estate, including:
Fishing
Kayaking
Relaxation at the pool and Jacuzzi
Trails to explore
Game rooms
From the Vendor
Florida's Finest Weddings, Events and Retreats
Honey Lake Resort's 644 acres are awe-inspiring. It's old world charm and natural beauty set the scene for your unforgettable first class wedding, event or retreat. From getting a massage at the Spa, relaxing by the pool, walking on the trails, or enjoying other fun activities, Honey Lake Resort is a world of its own. Our luxury overnight accommodations will leave you feeling refreshed after your stay. With so much to offer, there's a Honey Lake event, venue and package that's perfect for you.
Amenities + Details
For more details about amenities, please message the Venue.
Bar + Drinks, Destination Weddings, Service Staff
Contact Info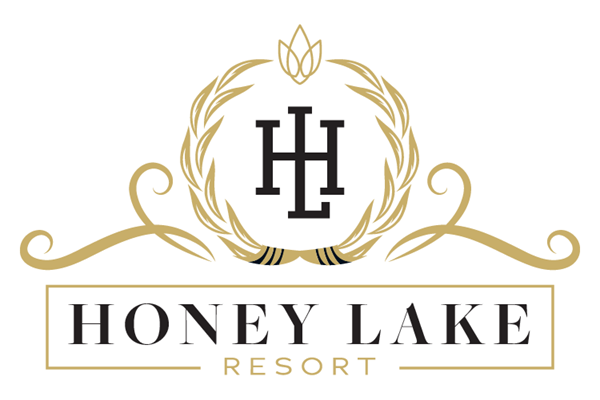 Reviewed on

8/25/2017
Stuart H
Its now a mental health facility with a medical staff and ACHA license to detox if needed. Not a "drug rehab for convicts" its one of the only christian facilities in the world in a time when a industry it just collecting insurance and taking advantage of people this place... Read More actually heals people unlike every other facility its a non profit. But yeah thats such a waste it should be a 3 star wedding venue in the middle of nowherre/s smh. Priorities need checked.
---
Reviewed on

5/24/2017
John D
Website says permanently closed now. Have tried for months to get ahold of someone on phone and when finally did they stated they no longer do wedding and turning resort into a rehab clinic for convicts. What a waste for such a beautiful place. Owners seem kinda shady with how... Read More place is being managed. We even went to church there. It's very beautiful also.
---
Reviewed on

2/09/2017
Terra G
I booked our wedding in October 2016 and two days ago (February 7th), I received an email saying that Honey Lake could not guarantee me any on-property accommodations nor guarantee me that my wedding reception area would be available for my October 2017 wedding. An email...I... Read More didn't even get a phone call saying that they were basically cancelling my wedding. How can you schedule construction during booked wedding weekends? Now not only do I have to scramble to find another location, I also have to give up on the wedding vision I've had in my mind for the past 4 months. DO NOT BOOK AT HONEY LAKE!
---
THE perfect venue!
Reviewed on

1/17/2015
Kayla H
Honey Lake Plantation was our dream wedding venue!!! It's beyond breathtaking! From the first time we saw it, we immediately knew we wanted to get married there. With all of the activities and the lodging available, it was perfect for us. Jeri was our wedding coordinator and she... Read More was fabulous. She was so professional and responded very promptly to all emails/phone calls. We had no worries during our planning process or on the day of the wedding thanks to her. She worked with our other vendors and made sure everything went smoothly. The entire staff at HLP was just phenomenal...from the front desk, to housekeeping, to the waiters, to Chef himself! They truly made our wedding weekend the best weekend of our lives! All of our guests just raved about the beauty of the plantation and how amazing the food was at our reception! They loved HLP just as much as we did! If you're looking for a stunning, elegant Southern wedding...you have to choose HLP!
---
Outstanding!
Reviewed on

2/13/2013
jenna w
My husband and I got married at Honey Lake on January 26th. It was such a dream wedding and we got so many compliments from our guests. Many said it was the best/most beautiful wedding they had ever been to. The great thing about Honey Lake is that everything is so beautiful... Read More by itself you don't have to worry about too many decorations. The catering was incredible. I loved that they provided the catering because it was one less person I had to worry about on my wedding day. The provide you a wedding coordinator and help you all along the way in order for you to have your perfect day. I couldn't imagine my wedding any place else!
---
Beautiful Venue, but.....
Reviewed on

10/08/2012
Lisa D
My husband and I got married at HLP a little over a month ago. It is by far one of the most beautiful venues around. If you are looking for just a breathtaking location, I'd highly recommend HLP. I, however, have worked in corporate service/event planning so I'm all about... Read More offering the best experience possible to clients...regardless of how much they spend. If my parents weren't born and raised in the same town as the venue and most all my family as well as my husband's family live so close by, I'd probably have looked for another place that was more cost efficient. Because the venue is so new they are still making changes. For example, I went through 4 different day of wedding coordinators within 7 months for various reasons. I think the main thing I was upset about was having to deal with the wedding the night before ours. The reception was supposed to be over around 11PM and I was going to be able to come in right after to start decorating a little...well 12:30AM rolled around (my official wedding day) and there were people still partying. The next morning I came in to finish up decorating and the wedding before ours stuff was still EVERYWHERE! It wasn't until 11AM that the family rolled back in to clean up everything. I felt like since I paid for that particular day I shouldn't of had to deal with any of that. I'm pretty sure the Friday wedding spent a lot of money at the venue so it just seemed like my wedding was put to the side to accommodate them more. I would say if HLP could change anything going forward I would suggest they include some type of "added value/bonus". Regardless of how little it is, it makes for a better experience. For example, we spent over $15K at the venue alone and still had to pay for a room for me to stay in the night before the wedding...something as small as a discount on the room would have gone a long way. Below are just a few things to consider: 1. Friday Weddings! If you are someone who decorates like crazy be cautious of booking if there is a Friday wedding. The venue won't be cleaned until 11AM the day of. Lots of work in just a short period of time. 2. The town in which the venue is located has NO lodging or restaurants! Your only options are to do everything at the venue or drive to Monticello or Tallahassee. 3. Lock in the venue price asap. I signed by contract last December and they've already increased the price of the Gathering Hall by 55%. $7,999 to $12,500. Not sure if they will continue to raise it anymore. Overall the place is one of a kind! The owner is extremely nice and has a great thing going at HLP. I'm so proud to have such a beautiful place located in Greenville. Unfortunately, I'm just an overly anal person about things and am all about the experience one deserves to have.
---
Meet The Events Director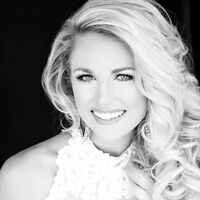 Kelsey Tompkins
Kelsey Tompkins takes the reigns as the Event Sales Coordinator and leads most of the day-to-day guest operations at Honey Lake. "I am thrilled to be here and to help our guests enjoy all we have to offer," she says. "People fall in love with Honey Lake Resort at first sight. As a new bride myself, I'm aware of what our brides are looking for and I strive to make the dreams of that special day become a reality. My job is to keep that loving feeling going for our guests during their stay and beyond."