Home

Honeymoon Pixie
Contact Info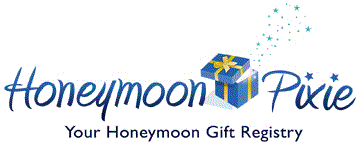 Reviewed on

1/10/2017
Belinda M
This is a scam! It's three weeks before my wedding and the website has completely disappeared. I have tried to reach out and there has been no communication from them. Meanwhile I have no way of accessing the gifts we were given. So essentially they made off with a chunk of our... Read More honeymoon. It's absolutely disgusting that a company could do this to couples during such a special time.
---
Reviewed on

1/09/2017
Alexandria M
Do not use this company!!! They are no longer a real company! The week of my wedding the website is no longer accessible and all of the money we collected has disappeared! We cannot contact them at all and have no way to get our gifts. I am reporting this to the authorities.
---
Did lots of research and this is by far the best!
Reviewed on

11/25/2014
JoAnna S
My husband and I are in our 40's. It was our second marriage, and together we have 5 children. We did not need to register for a bunch of household goods. All we wanted was a honeymoon and much needed getaway alone together. So we made this our only registry. Our guests used it... Read More with ease. We got notified whenever a gift was made - immediately! It was so easy to use, super user friendly for me to set up. When I wanted our money, I clicked a button or two and a check was on the way! It couldn't have been easier. It is the classy way of asking your guests to fund your honeymoon! I did research for weeks on what site to use, and this was the one most highly regarded online, and by friends who had used multiple services. I also read reviews on why other ones with hotels may lock you in and not be the best way to go. Highly recommend!!!!
---
Great functionality along with a few bells and whistles
Reviewed on

11/19/2014
When it came to our honeymoon, we waffled on possible destinations from Seville to Saigon, Marrakesh to Machu Picchu, Christchurch to Cairo before settling on South Africa. We wanted to stay in camp sites and big city apartments; explore everything from renowned museums to lunch... Read More spots with bras hanging from the ceiling; go golfing, ostrich riding, wining, dining and even shark diving. Honeymoon Pixie made it all possible. I work in web content for a living, which made me appreciate the functionality of this site. But rest assured, you don't need to be a web whiz to use it; the interfaces are simple and user-friendly. And the provided spaces that allowed us to describe all the hotels, meals, transportation and activities that our wedding guests could purchase not only brought the gift options to life, it made our guests excited about buying them for us. And they did, as all the items on our lengthy registry (we had 140 possible gifts, in all) were purchased! Two other features I liked: 1) The secure transfer of funds via direct deposit for a small fee was great. And 2) the detailed thank you list not only provided us with information about who bought what, but it also gave us email address for all our guests. This will allow us to easily send them photos of us taking part in the honeymoon activity they paid for, which I thought was a really nice touch. Two points of constructive criticism: 1) I would really like to have had the ability to embed our registry on our wedding website. As it stood, we had to link to our registry on the Honeymoon Pixie site from a registry page on our WordPress site. And 2) It would be great to have the ability to include hyperlinks in a description of each registry item, which guests could click on to get to a site providing more details about what they would be buying. If you're trying to create an online honeymoon registry, I don't think you'll find a better option to do so than Honeymoon Pixie. Trust me, I checked!
---
Best Registry Idea Ever!
Reviewed on

9/11/2014
Kimberly
Easy, breezy. Set up of the registry is super easy and even fun. You get to think about all the fun things you'll do on your honeymoon and assign a cost to it and how many you'll need and BAM there it is in your registry for guests to choose what they want to gift you. My... Read More husband and I already lived together and we had already had a housewarming, so we didn't need the typical wedding gift stuff. We did want a FABULOUS honeymoon and this site made it easy for our guests to fund our trip. Some guests used the site, some guests just brought cash to the wedding. Either way, the message that we just wanted cash was loud and clear and that's exactly what we got. Nothing wrong with that!
---
Easy to use!
Reviewed on

9/03/2014
Cheryl S
This is a great website to help arrange for your honeymoon. The site is user friendly to show your guests your plans and wishes. Turnaround time for payment is very fast. Perfect registry.
---
great suits but messed up our order
Reviewed on

8/11/2014
Vanessa H
really helped us on our honeymoon. easy to set-up and quick money deposit
---
Great registry
Reviewed on

8/05/2014
Morgan L
Our guests loved that they could contribute to our honeymoon. Our check was sent promply to us when we requested it. The website was easy to use and we could register for what we wanted. The only drawback was that it sent me an e-mail after a guest purchaed something, they... Read More didn't like that it took away from the surprise.
---
So easy and such a great idea.
Reviewed on

7/25/2013
Lisa T
This was the best idea ever . Given to me by my sister in law. We got enough money to spoil ourselves on our honeymoon and our guests loved how easy it was and how they didn't have to deal with the hassle of shopping and dealing with a printable registry. I tried another... Read More website at first but I was confusing so when I went to honeymoon pixie I was pleasantly surprised at how easy it was to set up and fun. It keeps track of everything so it's easy to send out thank you cards and the transfer of money to our account was simple and fast.
---
can't wait for our dream honeymoon
Reviewed on

9/27/2012
Christine V
This site was user friendly, fun and a great attribute to our wedding registry. I would recommend it full heartedly.
---
FUN AND UNIQUE
Reviewed on

6/04/2012
Stacey B
Our guests loved the idea of contributing to the trip of a lifetime!
---
Use our messaging tool to connect with vendors anytime, anywhere. Stay organized, all in one place.