Home

Honeymoons, Inc - All Inclusive Caribbean Honeymoons
About this Vendor
All-Inclusive Honeymoon & Wedding Packages
All inclusive honeymoon and wedding packages in the Caribbean made easy. Save time and money with Honeymoons, Inc.
Details
Destination Wedding Packages, Destination Wedding Planning, Destination Weddings, Honeymoon Planning
Contact Info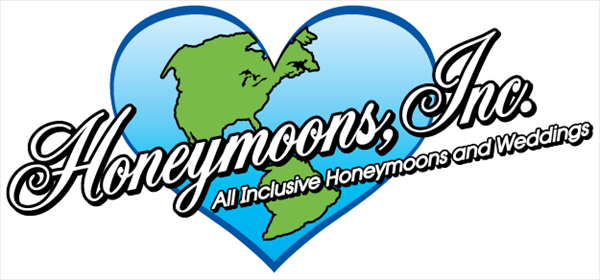 Reviewed on

6/21/2017
Daisy P
Highly recommend Honeymoons Inc. when planning your honeymoon! It's so stress free, which is exactly what you need post-wedding! & Megan was awesome to work with! Thank you Megan!!
---
Reviewed on

6/29/2017
Grace H
Honeymoons, Inc. made finding the perfect honeymoon an easy task! The travel agent I worked with was extremely knowledgeable and helpful in narrowing down our choices (we did not have a specific place or resort we wanted to go when we started). They did a great job directing us... Read More to options that were within our budget too. We loved our experience at the resort we ended up going to for our honeymoon. There were no surprises because Honeymoons Inc made us well prepared. They even responded to questions we had while we were on the honeymoon! I would highly recommend working with Honeymoons Inc to book your honeymoon!
---
Reviewed on

6/21/2017
Renee V
Working with Honeymoon, Inc. was so simple and fantastic! I forgot all travel packets at my house when I was already one flight in. I called Customer Service and they had it handled and sent via email to me within 20 minutes of the phone call. Great descriptions and nothing was... Read More a surprise when I got there. Highly recommend booking through Honeymoonsinc.com!
---
Reviewed on

7/21/2017
Ihuoma B
Catherina was very helpful. I told her what we were looking for, price range, etc and she delivered several options to choose from. Needless to say, we had an amazing honeymoon at the El Dorado Seaside resort in Cancun Mexico with wonderful perks included. We've already... Read More referred several friends to you!
---
Reviewed on

6/15/2017
Riaz D
Absolutely horrible service. I worked with Lian Alston for my cousins wedding in Cancun. I followed all directions specifically and gave all of my flight info and my wife's flight info ahead of time. Upon arrival, I was transported via AmStar with no problem. I was with a lot... Read More of the wedding invitees. My wife, however, was arriving the next day. Honeymoons, Inc. advised me that I should still pay for her in the room for the multiple day package because it would be cheaper, even though she would only be there for two days. That was annoying, but I followed directions. My wife landed in Cancun and was not on the AmStar list. They had her down as already using their transportation with me the day before, since we were married. This confusion was not properly communicated by Honeymoons, Inc. and so my wife was stuck at the airport for quite some time. The AmStar officials were extremely rude to her, cussed in Spanish, told her not to move, took her passport, and really freaked her out. Her vacation was ruined. All we got was a sorry for this. Upon leaving, several guests, including me and my wife, were denied AmStar passage and were forced to take an expensive taxi. I got back and complained to Steve and Lian. They asked me for confirmations of flight emails (as if they didn't believe me), I clearly showed it to them, and then their only resolve was a pointless $200 "voucher" that has a minimum flight + 3 night stay requirement within 10 months of my receipt of the voucher. It was an awful mess. The part I regret the most was that the bride's dad was super worked up, along with several guests. If you book with them, be very afraid of communication with scheduling rides and weekend travel. They don't do much to help you after the problems!
---
Reviewed on

2/16/2017
Zoraida M
I just want to say a huge thank you to Steve over at Honeymoon Inc. for being so great. I sent an email because the actual website was taking me in circles and he got back to me right away and started to work on what we wanted. He gave me great options for the islands we were... Read More looking at, and was very patient with how many times I changed my Travel date. Once I finalized where we wanted to go for our honeymoon, he made sure he was able to get me the LOWEST PRICE possible without question. I'll admit I was a slight pain to work with, but his service was on point, and I will definitely be using them again for our future vacations and getaways!!
---
Reviewed on

2/09/2017
Michele C
Kim and the staff at Honeymoons Inc. were amazing to work with. They found the perfect destination for our honeymoon and we felt pampered and like royalty at El Dorodo Seaside Suites. It was the best vacation that I have ever had and the service from Honeymoons Inc. was great!
---
Reviewed on

1/05/2017
ADRIAN M
Linda is a dream to work with! Couldn't have planned a more perfect honeymoon without her help and expertise.
---
Reviewed on

11/30/2016
Sarah L
We were very pleased with our agent and our trip as a whole. She made sure everything went smoothly and we were glad to have someone to take care of it so we could focus on the wedding.
---
Reviewed on

11/14/2016
Lora L
Very great comply with knowledgeable agents. You tell them what you ant and they can find the perfect resort even if it's not listed.
---
Reviewed on

10/26/2016
Olivia R
Would like to thank the staff at Honeymoons Inc (especially our travel agent Megan) for helping us book an amazing honeymoon. Their responsiveness, quality of service, and professionalism was 5 stars and that's before we even discuss how they were able to get us a great value... Read More for our trip. We stayed at the Grand Velas Riviera Nayarit and Megan was able to help us every step of the way. She even helped us make sure we got a refund after the hotel accidentally overcharged us for something. Great experience working with Honeymoons Inc!
---
Reviewed on

9/28/2016
Hillary E
I am so glad we booked through Honeymoons Inc. They made the entire process a breeze! Flight information, transportation, etc all taken care of for us. With planning a wedding, the less hassle the better! Thank you for making our honeymoon perfect!
---
Reviewed on

9/10/2016
Traci D
Honeymoons Inc was incredible. Linda was a star. She exchanged countless emails and helped us get the perfect honeymoon. When we showed up in Hawaii someone at the welcome center said, "Linda?! We love Linda !". Very pleased with the service and the trip overall, would use... Read More again!
---
Reviewed on

9/08/2016
Brittany T
I enjoyed my experience with Honeymoons Inc. It was easy and I had a fabulous honeymoon. I worked with one person and she was professional and responsive.
---
Reviewed on

9/08/2016
Vanessa P
Great customer service! I had a problem with my payment, and called right away. They fixed the issue and were with me every step of my way. Made the planning of a honeymoon so much easier!
---
Reviewed on

7/26/2016
Erika S
Catherina was wonderful to work with. She is extremely responsive and knowledgable. I appreciated just telling her my price range and letting her do all of the work. With all of the work you'll be doing planning the wedding, take the stress away from the honeymoon and let them... Read More figure out all the details for you!
---
Reviewed on

7/20/2016
Michelle M
I read about Honeymoons, Inc. on a wedding blog, which stated they had the most competitive prices for all inclusive resorts. I was a bit skeptical at first but their website was so easy to use and listed so many resorts with a lot of great information. They also specialize in... Read More all-inclusive resorts geared towards couples and adults, which we loved since we were booking our honeymoon. We were able to compare resorts by luxury, cost, amenities, etc. Once we booked they emailed us right away and later they mailed us a packet with all the pertinent information. This packet was so helpful throughout our whole trip, as it had detailed information regarding flights, airport shuttle and our resort. They really made the whole process super easy and I would definitely recommend booking through Honeymoons, Inc.
---
Reviewed on

7/14/2016
Whitney E
The folks @ Honeymoons, Inc. were all very friendly, accommodating, and quick to respond to a variety of questions we had prior to our trip. The pre-trip packet we received was un-expected yet very helpful.
---
Reviewed on

6/08/2016
Tina H
We got exactly what we were looking for. Our accommodations, flights everything. The price was very reasonable and we were able to pay it off in installments.
---
Reviewed on

6/06/2016
We booked a honeymoon with Kimberly Felix and it she made it a pleasure. She provided us with a list of locations with all of the pricing, amenities & excursions (included & not included) it allowed us to see exactly what we were getting for every dollar. We decided on Ochi... Read More Rios, Jamaica Sandals Resort. An absolutely beautiful place with great people and amazing atmosphere. We will be booking our anniversary through these guys again or any vacation to come for that matter. They made the process easy and made it so that all you had to worry about was what you were going to do when you got to paradise.
---
Reviewed on

5/29/2016
Whitney J
I had a destination wedding in Ocho Rios, Jamaica. Catherina Eberhart was our travel consultant for the destination wedding and she did an amazing job. She handled the business from start to end so flawlessly. She provided great care and professionalism.I was very fortunate to... Read More have her. I will definitely return to Honeymoons, Inc in the future.Thank you Catherina and thank you Honeymoons, Inc !
---
Reviewed on

4/29/2016
Nick F
Pam at Honeymoons, Inc. was a pleasure to work with during our planning process. She really helped narrow down my selections and was very fast on getting me quotes so I could determine what would work for my trip. I plan to use them again for my next trip!
---
Reviewed on

4/25/2016
Kimberly Felix was our travel consultant for our destination wedding in Negril, Jamaica and she did an amazing job! She handled our group of 30+ family and friends with such great care, enthusiasm, and professionalism. She was truly a gem and Honeymoons Inc. is fortunate to have... Read More her on their team! After our initial discussions and preparing the information to send to our group, Kimberly told us to let her handle the travel details and to focus on planning our wedding. She introduced us to the Wedding Coordinator and we did just that while she handled the travel for our family and friends. We could not have hoped for a better experience and will definitely utilize Honeymoons, Inc in the future.
---
Reviewed on

4/21/2016
Justin G
Planning the honeymoon was a big task that I was worried would take tons of time to research and find good deals. Honeymoons inc took all that research out and with the great information on each resort it was very simple to find the perfect one. And it was perfect. Thanks!
---
Reviewed on

4/19/2016
Honeymoons, Inc. was truly amazing in the planning of our honeymoon. The process was seamless and all my questions (when I had any) were answered in a speedy manner, which was great! The greatest part of this service was the low deposit required for booking and the fact that... Read More you can pay in installments when you want online - this was critical for us given we were paying for our own wedding. Our honeymoon stay at the RIU in Aruba was nothing short of perfection! THANK YOU SO MUCH Honeymoons, Inc. for making our dream honeymoon come true!
---