Home

House of Broel
About this Vendor
The Most Romantic Site in New Orleans
Known for its warmth and charm this Garden District Mansion delights guests with exceptional Creole Cuisine, attentive staff and unparalleled surroundings – all at an affordable price. The hand painted high Victorian ceilings, exquisite antiques, romantic courtyard and glorious gardens offer a unique background for your special day in this magical city.
Amenities + Details
Amenities
Bridal Suite

Indoor

Outdoor - Covered

Outdoor - Not Covered

Ceremony Area

Handicap Accessible

Liability Insurance
For more details about amenities, please message the Venue.
Civil Union, Commitment Ceremony, Elopement, Interfaith Ceremony, Non-Religious Ceremony, Religious Ceremony, Same Sex Ceremony, Second Wedding , Vow Renewal Ceremony
Backyard, Ballroom, Garden, Estate, Museum, Historic Venue, Park, Tented
Destination Wedding Packages, Destination Wedding Planning, Destination Weddings, Planning
Contact Info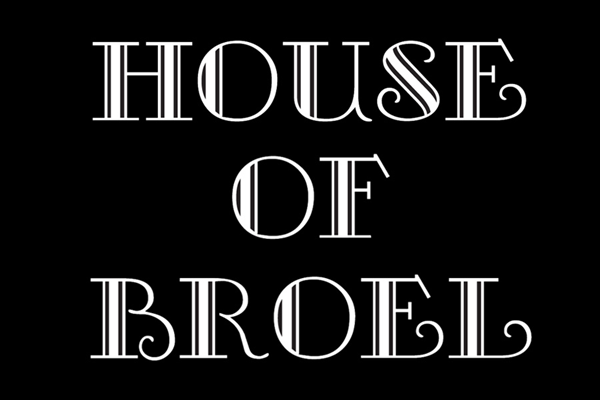 Reviewed on

6/08/2016
Cindy
Staff, food and ambiance made our wedding a dream come true. Thanks for the personal touch, Bonnie! My family and friends felt so at home in your home and everyone is still raving about the fabulous food.
---
Reviewed on

6/08/2016
Chad O
My now husband and I planned this as a destination wedding and did most of the planning over the phone. Ms. Broel was easy to contact for planning purposes. We arrived a couple of days prior to the wedding and Ms. Broel took us on a complete tour of the facility including... Read More the accompanying museum. She showed us the options for where we could hold the ceremony. We chose the beautiful courtyard to have our ceremony in. The courtyard has a pond and is well maintained. The day of the wedding we were greeted by Ms. Broel and other staff. She opens the venue an hour before the wedding to allow the bride to get ready there. They were all very helpful and made sure everything went smoothly. I had forgotten to tell Ms. Broel that we wanted to include a sand ceremony until I arrived at the House of Broel the day of the wedding. She was awesome and found her script and ran over it with me real quick while I was getting ready to make sure it was what we wanted. I had a bridal attendant with me who made sure I had everything I needed and made sure things stayed on schedule. Ms. Broel performed our ceremony. During the reception, Ms. Broel and all of her staff made sure we and our guests were taken care of. The food was delicious. We couldn't have asked for a better day or venue. It was simply amazing!
---
Reviewed on

6/17/2016
I recently had my wedding at House of Broel and was extremely pleased. The venue was wonderful, all the staff were very attentive, and the DJ (Bubba) was great. He played a good mix of music and really kept us going. Thanks to everyone from the House of Broel for making our... Read More special day wonderful.
---
Reviewed on

6/16/2016
What an elegant experience!! I couldn't have imagined a better evening. Every single part of the event seemleasly merged into an overall dream for my new hubby and myself! I'll never forget what an amazing night this truly was.
---
Reviewed on

6/16/2016
Stephanie N
Bonnie was excellent and very gracious. She worked with us in getting everything absolutely perfect for our wedding. She paid attention to every intricate detail and made our evening perfect. Thank you again Ms. Bonnie. We had a great time and enjoyed your venue. I would... Read More definitely recommend her to anyone. She's definitely a class act.
---
Reviewed on

6/16/2016
Rebecca N
It is the PERFECT place to have a wedding! Mine was the best day of my life!
---
Reviewed on

6/16/2016
NolaMomma24
Such a truly magical venue. I had my wedding here at the House of Broel and Bonnie and her team exceeded my expectations. Everything was so wonderful. If you are looking for that special venue with true Southern Charm, then House of Broel is the place!
---
Reviewed on

6/16/2016
The staff at House of Broel took care of absolutely everything! Was such a load off of my mind, not to have to worry. My friends and family not only had a wonderful time, but many commented on the lovely venue. If you want Classic New Orleans, look no further!
---
Reviewed on

6/13/2016
I can't imagine have my wedding anywhere else!! Everything was perfect and stress free for me and my now husband!! I'm so grateful to the staff for making our special day so fantastic!!
---
Reviewed on

6/08/2016
Everything was perfect! The venue was fabulous, and the food was so delicious! All of our guests loved it! Thanks for making our special day the best day of our lives!
---
Reviewed on

6/08/2016
Aimee V
Fabulous venue!!!! Fantastic food and it was non stop! I can't say enough about how pleased I was!!!! Live love love... Made my special day perfect!
---
Reviewed on

6/08/2016
I am so delighted i chose House of Broel as my venue. I currently live in New Orleans and desired a more unique setting for my special day. Bonnie and her team are truly living our their expertise. The venue, service, food, ambiance all 5 STARS!
---
Reviewed on

5/26/2016
Absolutely exceptional! Great staff, they were at every pin point to make sure everything went as perfect as possible. The food was great, very very good. Best venue I've been too!
---
Reviewed on

5/25/2016
Kirsten E
My wedding was Oct. 17, 2014. It was great! We had a great time! This is the most romantic place to have a wedding! My family loved it, and are still talking about how beautiful everything was! We had a few behind the scene moments that would have ruined a wedding but no one... Read More knew because the service was excellent. Ms. Broel is the greatest! She performed a wonderful ceremony for us. My assistant kept us on time with events like cake cutting, bouquet toss, etc. My junior bride had the same exact dress as I did & we didn't want to her to be seen before the wedding so they brought her down a hidden back staircase & had her in a holding room & even had someone sit with her so she wouldn't be scared! The food was awesome & abundant! Good thing we had ours boxed to take with us because it was all gone! The drinks were the strongest I've ever had at any wedding! All my guests were very, very pleased! My husband & I vow that if this place is still open when we renew our vows in 10 years, we will have our ceremony here!
---
Reviewed on

5/24/2016
mary s
I was the matron of honor at a wedding that took place at the house of broel on 5/14/16. This a beautiful venue with a rich history. It fit the style and size of the wedding perfectly. Food was great and the drinks were flowing. Ms.Bonnie was a joy and the entire staff was... Read More friendly. This house captures the essence of New Orleans in a classic environment.
---
Reviewed on

5/24/2016
Carl M
I recently attended several events at the House of Broel, including their 50th Anniversary Gala hosted by the lovely Bonnie Broel herself. I would recommend to anyone looking for an elegant and fun venue to consider this gorgeous reception home for their function. The food was... Read More delicious and the presentation so precise and well thought out, that it made it obvious that they have perfected their hospitality style to meet and exceed their guests expectations. I look forward to the next opportunity I have to attend an event at the House of Broel.
---
Reviewed on

5/22/2016
My husband and I were looking for a very unique place to hold our wedding ceremony in New Orleans, since he proposed there, it held a special place in our heart. I did lots of research of different places until I came across House of Broel. I loved everything about Bonnie's... Read More immaculate home. Living out of state, we actually had an opportunity to visit her house, at such time she showed us around. Bonnie from the minute we met her was so nice and professional! She showed us the different options as to where the ceremony could be performed, inside, or outside by her beautiful garden. We really wanted to get married outside by her garden area. When we arrived on our wedding day, Bonnie showed great care and concern for making our day very memorable, special and exactly the way we wanted. From the minute we got there, it felt like we were family, although the only people present were the two of us, since we decided on a private ceremony! Bonnie paid attention to every detail from being very attentive in the gorgeous bridal room to the cutting of our cake. Our day was so memorable thanks to Bonnie and her staff! Our loved ones love the pictures that were taken of our ceremony and are consistently saying how happy we look in our pictures! She and her staff made us feel like their main goal was to make our day as special and beautiful as it could be. The icing on the cake was seeing how happy Bonnie was being a part of our ceremony and how much she truly loves doing this!
---
Reviewed on

5/12/2016
As the school year draws to a close, I have finally had time to sit down and write up a review for House of Broel. First, let me say that Joan and I visited a number of venues before choosing to have our reception here in December 2015, and the other places were quite nice.... Read More New Orleans is filled with beautiful reception halls and great food, but House of Broel stands out among them. The house is located on one of the prettiest and most historic streets in the city, and its beautiful location on St. Charles is mirrored by the rooms on the inside. The inside is filled, not just with antiques, but also with pieces of New Orleans memorabilia, such as one of Bonnie Broel's Mardi Gras gowns. The layout of the house is perfect for any kind of party, and we loved moving from room to room, dancing, chatting, and enjoying the excellent food. The fountain and courtyard out back was also lovely, and we took some of our favorite wedding photos there. Of course, there is also a second floor filled with items from Bonnie's travels, her frog collection, and a host of doll houses. Our guests were treated to a tour, and they loved it. House of Broel is outstanding on its own, but there's more. Bonnie Broel is a great host. She was always willing to address any concern leading up to the wedding, even offering to open the venue for a visit from my mother-in-law who happened to be in town one random day leading up to the wedding. She chatted with our guests and charmed them, too. Honestly, we were sold on House of Broel from the moment we sat down with her to view picture albums. She is a New Orleans treasure. Lastly, let's talk pricing. I won't go into all of the details here, but I would be surprised if there is a better price out there. The food was tasty, we had an open bar with top shelf alcohol, the cake and dj were included in the package, etc. Her rates were easily the most reasonable ones we encountered, and, for what she gave us, she could have charged a great deal more. During our first meeting, Bonnie made a remark that she wanted to "give the house to the girls." She sincerely means that, and it's clear that she is delighted to have guests in her family home. TLDR: You won't go wrong choosing House of Broel for your wedding reception or any other party. The price won't break the bank. Make sure you spend some time chatting with Bonnie; she rocks.
---
Reviewed on

4/20/2016
My son had his wedding there and I was not impressed at all! The Owner and some of the workers are Rude and unprofessional. The courtyard is small and not many places to sit. The inside rooms were small to host a wedding with 100 guest, plus the wedding party. The food was... Read More not good. You are not allowed upstairs and will be physically moved down the stairs to make sure that you don't go upstairs. I has been going upstairs most of the day and I was not told that I needed an escort to go up there. But when I went to go get my purse, I was physically moved down the stairs by one of the employees. I feel if you are worried about the doll houses that are up there, then don't let the bride get dressed up there. (that is the selling point that is told when you tour to book a wedding.) The wedding was supposed to end at 10:30pm, but yet at 10pm the owner made sure that everything was over, and wanted to make sure that we were out by 10:30pm. It is an overpriced venue with bad tasting food. The floor was slick and several people slipped. Save your money! There are better places in New Orleans to have a wedding where you won't be treated like a criminal and disrespected. The only good thing was the bartenders.
---
Reviewed on

10/30/2015
I told my now-husband that my dream wedding was one where I didn't have to plan a damn thing. I almost got away with it (still had to clean my house for the in-laws, inflate the air mattress, etc.) House of Broel made our reception happen. Ms. Broel, Denise, and the rest of the... Read More staff were warm and professional. When I requested hot food for a vegetarian guest, a plate of spaghetti was in front of him in under 10 minutes (he also enjoyed the cold appetizers). My family and friends felt welcome, safe, and cared for. I got the impression that the ultimate goal was to make the bride happy -- probably a wedding industry thing. What made me happy was to see my loved ones treated well. Well done, House of Broel.
---
Reviewed on

10/26/2015
The House of Broel was the ideal place for my mom and dad's Anniversery Party. Ms. Bonnie was a phenomenal hostess, The hotels around town were looking at us like we are ATM's. Ms. Bonnie worked with us on budget, schedule, menu, and our agenda for the party and it turned out... Read More perfectly. Food was terrific. Her management of the bar was perfect. We were able to set up our equipment and it worked perfectly (Ms. Bonnie lent us a few things we forgot, too). The place is beautiful, and everyone loved the tours of the upstairs. Don't hesitate to book this place!
---
Reviewed on

10/24/2015
Penny V
We had a wonderful experience at The House of Broel. Ms Bonnie and her staff were attentive, courteous and professional. We chose House of Broel because Ms. Bonnie has many years of experience and her home was the perfect venue for our wedding. Ms Bonnie and her staff made sure... Read More our big day was as stress free as possible. We highly recommend The House of Broel to anyone who wants a true New Orleans wedding experience.
---
Reviewed on

10/23/2015
Dear Bonnie Broel Thank you so very much for allowing our two sons, Michael and Chris to hold our Fiftieth Wedding Anniversary Celebration at the beautiful House of Broel. Everyone was so very impressed, even though most of the guests were from the New Orleans area, and not... Read More unfamiliar with old, beautiful New Orleans homes and Southern Hospitality. Michael said you were delightful, and so willing and easy to work with them within their budget. Also, allowing Chris and his band to set up and play for us was an extra special treat! My only regret was that I was unable to take the upstairs museum tour with you. We will definitely try to do it next time we are in New Orleans. Thank you so very much! With much gratitude, Isabelle and Andre' Mule'
---
Reviewed on

10/22/2015
Everyone raved about the house. The owner herself gave a guided tour during our reception that was amazing to say the least. Everyone loved it!!! The service and food were wonderful. It was a memorable, perfect time. Kudos to the DJ . . he was awesome!
---
Reviewed on

10/22/2015
We had an amazing wedding at House of Broel! Beautiful alter and service. Very professional and attentive staff. A great place for an intimate wedding and reception. We loved it!
---