Home

House Of Fashion Bridal Salon & Tuxedos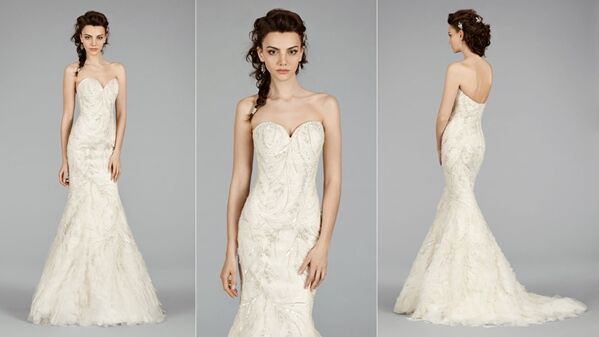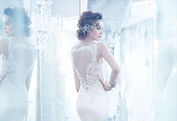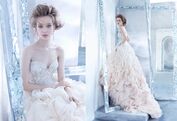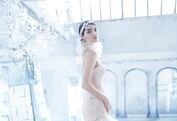 About this Vendor
Proudly Serving Brides for Three Generations
House of Fashion carries many different designers to fit every budget and style. We take pride in giving our brides courteous and friendly service. Our OUTLET location is closing it's doors January 2015-all inventory there MUST GO!
Details
Bridesmaid Dresses, Flower Girl Dresses, Mother of the Bride Dresses, Wedding Dresses, Dresses, Alterations, Fashion
Contact Info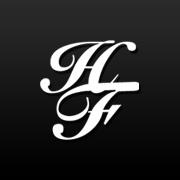 2101 J St, Sacramento, CA
Best Service I found!
Reviewed on

1/11/2013
Paula C
Bought a Pronovias Dress and Bolero for my December wedding. The staff was superb, they really know the wedding dress industry. Also, after looking at several shops, they were the only one who had on-staff alterations. I really thought it was important to have the same store do... Read More the altering. They did everything they promised on time and at my convinience. I had a great experiance and absolutely loved my dress.
---
Great bridal shop!
Reviewed on

6/24/2013
Rozlynn R
This is a wonderful bridal shop! Very helpful with a huge selection of dresses to try on.
---
Wedding Dress
Reviewed on

4/04/2013
Kim M
Staff was great and very helpful. Alterations were perfect.
---
Good Variety, Fittings Not Special
Reviewed on

10/27/2014
Danielle
Loved my dress but they didn't make me feel special during my fittings.
---
proceed with caution
Reviewed on

11/01/2013
melissa
i ordered my dress in december 2012 for an october 2013 wedding. they said it would be here in june 2013. needless to say june, july, and august came and went with out the dress and every time i called it was "oh next month your dress will be here" in september when the dress... Read More still wasn't here i was finally dealing with Jen, the manager, who really handled the situation well. she ended up having my alterations free and the dress showed up miraculously five days later. the seamstress was a total witch. she was not pleased with my free alterations and did a terrible job! my dress was to tight in the waist and to spacious int he bust with a shoulder strap that rubbed my skin raw! the seamstress even went behind Jen's back to get me to pay for her lousy alterations. luckily for the wedding i only cared about having fun with my groom because if i could do it over again i would have gotten my dress somewhere else!
---
Very poor service
Reviewed on

10/05/2013
My experience at HOF was pretty poor from start to finish. When I went to try on dresses, I told them what I wanted and they brought me dresses that were nowhere close to what I asked for. I eventually ordered a dress through them that I had tried on at a different salon -... Read More the reason I ordered through HOF was because they didn't charge me for tax. Looking back, I would have rather paid for the tax rather than go through all the stress that came next. They told me my dress would arrive 8 weeks before the wedding, and it did not arrive until barely 2 weeks before my wedding. During this time, I kept calling and they couldn't answer my questions. Once I came for rushed fittings, the ladies ignored me at the counter, taking phone calls or helping other customers. The seamstress forgot about one aspect of the dress I wanted altered and had to rush that, too. HOF did give me a free veil and discounts for all my trouble, but it was definitely not worth it. If I could do this all over again, I would go somewhere else in a heartbeat.
---
the bride
Reviewed on

7/24/2013
Susan D
Took over a year to get my dress but i loved loveed loved it it is georgious!!!!
---
Go here to feel like an ugly mannequin
Reviewed on

7/12/2013
Libby R
The shop ladies here made me feel like I was a walking checkbook, and like my business was a guarantee. When I arrived for my appointment, no one asked if they could help me until I got someone's attention after a 10 minutes wait. When I was trying on dresses, I was moved... Read More between dressing rooms multiple times in some sort of power play between the women selling the dresses. I honestly wish I hadn't wasted my time by coming here. Also, I have heard from a reliable source that if you express interest in a dress, they will hold the sample in this store until after your wedding date, just so it won't have a chance of being available at their outlet shop until after you won't need a dress anymore.
---
terrible
Reviewed on

7/03/2013
Shaylene S
Don't get me wrong, my dress was absolutely stunning and I am so happy to have found it. I could not have been happier.... IN THE END. The hours leading up to the event not so much. I ordered my dress in August for a June wedding. Plenty of time one might say? Yes I would... Read More have thought so. They told me the dress would be in in six months. Great! Plenty of time for alterations and so forth... WRONG. The dress did not arrive until early May. My wedding was June 15th. When I called to ask THEM about it, they never called to tell me it would be late, they said it was late because of Chinese New Year. I'm sorry WHAT? Chinese new year... really? That is ridiculous. Anyways, I would never go back there or tell ANY brides to go here. I'm just glad my dress arrived before my wedding. ugh.
---
Good product, not so great service
Reviewed on

6/18/2013
Krista M
I absolutely loved the dress they found for me. The initial appointment to try on the dresses went well, however I could tell that once I hit the hour slot they were less attentive to me as a customer. Also, they selected a dress that was over my budget for me to try on, which... Read More was a bit disheartening. The alterations were pricey, and they had trouble getting it right. At one point the dress was taken in too much. When I picked up my gown, they put it in a pink garbage bag as oppossed to a nice vinyl zip up bag. Then they messed up the measurements and size order for my maid of honor and wanted to charge over half the cost of the dress to fix it. Good news is they were able to remedy her dress for a much lower cost.
---
I loved my dress
Reviewed on

5/02/2013
Cristal G
They have a large amount of dressed to pick from. I had picked my dress be for I was even getting married lol. But I still tried other ones on but still went back to the ONE ;) they offered my three different colors to pick from ivory/ white or diamond white so I picked... Read More diamond white 7 months later 3 weeks before my wedding my dress gets here and I go for a fitting and it's the wrong color not good. So I guess they no longer made diamond white and never told me. But still placed the order for my dress:(
---
My Wedding Dress
Reviewed on

4/16/2013
Kristin C
Overall I had a fabulous experience at the House of Fashion. The consultants are very intuitive and new exactly what I was looking for. I found my dress after trying on just two others. The service is excellent, but there can be a little bit of a culture difference. Some of... Read More the consultants and semstresses can be a little abrupt. HOwever, they did a fabulous job making my dress exactly what I had wanted!
---
Beautiful dresses ok service
Reviewed on

11/06/2012
Leah R
This salon was pretty easy to work with. They have a large selection of dresses. They are a little lacking in the service department. For the most part you pick out what you want to try and they bring it to you. They offered no input or options. I allowed 7 months when... Read More ordering my dress and it barely came within a week of my wedding. I was told when I ordered to expect it 2 months before my wedding date. The alterations department was amazing when it finally got there and rushed everything for me for no extra fee.
---
They make you feel like a princess!!
Reviewed on

11/01/2012
Laurie64 S
From the time you walk in the door to the time you pick up your dress the service is outstanding. the only reason why I only gave 3 stars for service & value is because when they measured me they ordered my dress size way to big, to my surprise on my second fitting they wanted... Read More to charge me $600.00 for alterations "outrageous" I was able to talk them into charging only $530.00 still outrageous it is there job to measure you closest to your size they will tell you your wedding dress size is not the same as your normal clothes size, my regular clothes size is 4/5 they ordered my dress in size 12 because I am big busted so be aware and keep alteration price in mind. other then that they made me feel like a princess. They were also very accommodating on days and times to fit your schedule and never made me feel rushed. I would highly recommend them overall. Just pay attention to the size they order for you..
---
Variable service
Reviewed on

10/14/2012
Amy G
The service varies greatly depending on who you get that day. They made a mistake in my alterations but were quick to fix it when it was pointed out.
---
House of Fasion
Reviewed on

9/10/2012
Jillian B
I LOVE THIS PLACE!!! They were so friendly and got everything taken care of. I will refer them.
---
Mediocre.
Reviewed on

8/27/2012
Amy L
The service at House of Fashion was mediocre, at best. I paid in full for my dress 8 months before my August wedding. They assured me that my dress would be in by late June. I did not receive my dress until 10 days before the wedding. They never apologized for the delay in... Read More my dress, and just said "Well, lace dresses take longer to manufacture". That would have been nice to know when I purchased it! After they altered my dress, I found a rip in the fabric that the seamstress caused. When I purchased my dress, I was told that because I was purchasing my bridesmaids' dresses through them, my alterations would be free. When my dress arrived, they claimed that they "would never" offer free alterations, and I had to pay $300 to get my dress altered. They never lowered the price of the alteration after I had pointed out the tear that the seamstress had caused. I wouldn't recommend House of Fashion to any potential brides.
---
so professional!
Reviewed on

8/23/2012
Shannon C
I ordered my wedding dress and bridesmaids dresses from House of Fashion and they were great to work with! I ordered my dress 7 months in advance...and Allure Bridal kept it interesting by getting my dress to me less than 2 weeks before the wedding, but the HOF staff were great... Read More about keeping me calm and doing amazing work in a short period of time.
---
Mrs. T
Reviewed on

8/06/2012
cherie t
Had problems with alterations - other than that it was a good experience. Found my daughter's dream dress!
---
Amazing dress at an amazing price
Reviewed on

7/24/2012
Angelina R
I love House of Fashions, not only did I get my wedding dress there for an amazing price, but I was able to get my rehersal dress altered and repaired, and my mother's dress altered! They were amazing!
---
wedding dress
Reviewed on

6/27/2012
Jessica P
LOVE LOVE LOVE The dress i got there but didn't appreciate the sales representatives. Seemed like they only cared about a sale... Got wrong size and had to alter...
---
Found my dress 1st try
Reviewed on

6/24/2012
Callie M
i had a good experience when I was looking for my dress and also with the alterations but it took almost 6 months to get my dress in and no one told me that or would take that long when I ordered it. I called multiple times and kept getting different lengths of time on when it... Read More would be in. We didn't purchase the brides maids dresses there. My recommendation is to ask as many questions as possible. Also give yourself plenty of time.
---
Fabulous
Reviewed on

6/19/2012
Emily S
The dresses here are fabulous. They are very accommodating and definitely know what they are doing! I wanted my dress converted from spaghetti strap to strapless and seamstress did an absolutely amazing job! They have everything you need from undergarments to shoes. they do... Read More alterations and give you a discount on alterations of the price of the dress if your bridesmaids by their dresses there too. They are a bit on the more expensive side but it's worth it for the quality you receive and the piece of mind that they are good at what they do.
---
Bridal Distress
Reviewed on

5/30/2012
Whitney l
i didn't give this place 5 stars because the staff was not the most helpful. When I initially picked out my dress I had the best assistance and was very nice. I purchased the gown 9 months before my wedding date I didn't actually receive it until 3 weeks before, and the staff... Read More wasn't the most helpful with fittings. When I came and picked it up they seemed like they were more happy to get rid of it. Other then that, the dresses are beautiful and reasonably priced.
---
Bride
Reviewed on

1/05/2012
Connie R
Make sure you ask for MAHIN, she has been there since they been open Mahin, Thank you so much for making me look so beautiful on my wedding day
---
Send Message