Home

Howells & Hood at Tribune Tower
About this Vendor
Your Wedding in the Legendary Tribune Tower
Your wedding will be a stunner when you hold it in one of Chicago's most beloved & recognizable skyscrapers. Howells & Hood is a vibrant addition to this timeless classic. Your historic day on Michigan Avenue will be accentuated by our vision of what timeless means. Click today to reserve your date.
Amenities + Details
Amenities
Handicap Accessible

Liability Insurance
For more details about amenities, please message the Venue.
Ballroom, Historic Venue, Restaurant
Bar + Drinks, Food + Catering, Planning
Contact Info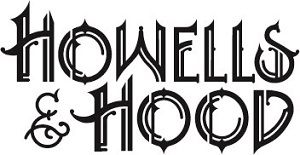 Truly perfect experience
Reviewed on

7/19/2013
Gina S
We got married at Howells & Hood and had our reception in the east banquet room on June 8. It couldn't have been more perfect. We were looking for somewhere with character (which, thanks to Tribune Tower, this place has in spades) with a casual vibe so we could have a relaxed,... Read More fun wedding. We got everything we were looking for here! We had a pretty tight turnaround time -- we set the date in February and got married in June. So lots of decisions were made in a short amount of time. Alycia was great -- always responded promptly, had lots of ideas/suggestions. etc. The wedding day itself was just perfect. Chicago weather cooperated with us amazingly, so the outdoor ceremony was awesome. Nice chairs for the guests, the staff does a great job making sure people don't walk through the ceremony, etc. And after the ceremony, we went up to The Crown for some pictures --- whoa. Stunning. Gorgeous. And a great chance for the two of us to be alone for a few minutes after the ceremony. The reception space is awesome. Gorgeous dark wood and copper, giant bar. Very excellent. We went very simple with our decor and let the space do the talking. The huge sliding doors that open up completely out to the private patio made it an indoor/outdoor reception. We had right at 100 people in attendance, which was a perfect number for the space. They say you can have up to 140, and while I don't doubt it's possible, I think it would be a bit on the crowded side. The service was the best I've ever seen/had. The food was hands down the best wedding food of all time (I literally think all of our guests told us this). If I could do it all over again, I would have everything at H&H all over again, no question. I wouldn't change a thing!
---
Reviewed on

1/11/2017
Dana L
Where do I even begin? Sara Shields is the most amazing human! She was so responsive and helpful throughout the entire process (and trust me, we had A LOT of questions), especially since our wedding was also planned within six months! We almost booked a venue in the suburbs of... Read More Chicago because we didn't think we could afford an amazing downtown wedding. Not only is this venue 100% breathtaking, unique, gorgeous, and everything I could dream of...but it's somehow affordable as far as wedding prices go! The professional and classy way that everyone from Howells and Hood treated us, we felt like we were so spoiled and it was an entirely humbling experience. EVERY SINGLE PERSON from Howells and Hood was so helpful, from Sara, the manager, Sara's assistant, all the bartenders, the chefs, waiters, the helpful people bringing our guests in and up the elevators, etc. Literally everyone needs to be thanked--I wish I knew all your names! They also knew that I was a scientist (I mentioned it earlier in the planning process to Sara) and they surprised me on our wedding day with these really neat science flasks as part of the bar's decorations and it looked really cool! Talk about attention to detail--could they be more amazing? If you're looking for a venue that is amazing in it's own right, but also for the most wonderful people to help you with your event this is the place!
---
Reviewed on

11/01/2016
Renee M
We had our wedding at Howells & Hood just a over a week ago, and I can't say enough good things about their event coordinator Sara, and her staff. Our wedding went off without any issues, it was a beautiful day and a great celebration! I would highly recommend this venue to... Read More anyone looking to have a true Chicago wedding, the views from the Crown are beautiful, it is truly an iconic building that I can't believe I was able to get married it. Our reception downstairs was perfection, everything was set up how we planned and the food was AWESOME! I wish I would have gotten to eat more!
---
Reviewed on

10/21/2016
Xiomara M
We just got married here on the 15th and it was perfect! The guests were blown away by the views and we had the perfect amount of people that everyone fit well in the allotted ceremony space in The Crown. We first worked with Katie but she ended up changing jobs about 6 months... Read More until the wedding and then we met with Julie, who met our every need in an event coordinator. She answered all our emails (even when we had already asked the question but just forgot) and never got annoyed with us. She was so nice at the tasting and reassured all our concerns. Not only was The Crown amazing but the reception area in Howells & Hood was incredible too. We had access to a private patio off to the side of the room which our guests really loved and took advantage of! We just want to thank the Howells & Hood team and especially Julie, who gave us such a memorable night!
---
Reviewed on

8/12/2016
Monique B
I had the most amazing wedding last weekend and I have Sara @ Howells and Hood to thank for making my dream day possible. Over the last year and a half, she has been my life line. She is so responsive, professional, sweet, helpful, etc. etc. The list can go on and on. There is a... Read More big part of me that will truly miss talking to her! The venue itself is GORGEOUS and everyone was just in awe over the view from The Crown, the banquet hall, the 100+ craft beers on tap, and the food. Not to mention, it is extremely affordable for such a beautiful location! We are so happy we made Howells and Hood our venue for such a spectacular night!
---
Reviewed on

7/18/2016
Katy
You guys, this place is ahhhh-maazzzinng! If you are having a smaller wedding i highly recommend the Crown! It is absolutely stunning up there adnd the pictures you will get are worth it completely. The staff is wonderful and let me tell you the food is out of this world. The... Read More guests raved about this place for weeks....I am so happy we had our ceremony there and want to go back and do it again! Thank you!
---
Reviewed on

1/09/2016
Brian W
It took us a long time to find The Crown at the Tribune Tower; however, when we did we immediately fell in love with this historic roof top space. It was really important to us to have a venue that could stand on its own architecturally without needing a lot of flowers or... Read More dressing brought in. The aesthetic we wanted was basically something with a black-tie punch, but effortless and easy going. This space, 25 floors up, with unparalleled panoramic views of the lake and some of the most dynamic buildings in the Chicago skyline was a perfect fit. Working with the private events team was wonderful. They were accommodating in letting us see the space numerous times throughout the year we were planning our event, and frequently kept us updated with the menu and our time line. We only had one snag a week out from the wedding that was a result of city mandated restorative work which resulted in scaffolding throughout the preferred half of the venue. Initially we experienced that typical "wedding disaster" panic thinking everything we had planned up to that point was going to be sidelined and we would have to make due with a lesser version of what we had envisioned. However, due to the continued effort and persuasiveness of the events team, they were able to convince the construction crew to remove all of the scaffolding (a huge undertaking) so that the space was clear for the event. We were able to exchange vows at the southwest corner of the building with an amazing view of the city at sunset, the picture perfect wedding we had been dreaming of for so long. This work was city mandated and should be expected for a landmark building every so often, but I would not anticipate this type of situation being at all common in working with this space. The night of the service staff was really engaging with our guests and provided an exceptional experience on all fronts. If you are looking for a venue that celebrates every great aspect of this city and its heritage, while providing your guests with an amazing experience, we would highly recommend this The Crown.
---
My Howells and Hood+Tribune Crown Wedding
Reviewed on

9/22/2015
Monica M
We fell in love with the Tribune Crown Terrace as a venue for our wedding ceremony and cocktail hour. So cool that Howells and Hood owns rights to this space and lets people rent it for parties. It is absolutely stunning as an architectural space, right in the middle of... Read More everything with 360 views of the Chicago skyline. It is truly a remarkable place, I would host any party here. The Howells and Hood event coordinators Julie and Katie are a joy to work with, very attentive and helpful, and they made sure everything went off without a hitch! There were a few minor reception snags with service in the east banquet room where we had the plated dinner and dancing portion of the evening, but nothing that the team wasn't able to fix and take care of in the end. I would recommend this place hands down to anyone with 120 guests or so who wants a true Chicago, urban, classic-glam wedding. The chefs here are amazing, and the meal was delicious! The patio area and gardens surrounding the restaurant make it truly special for an important occasion like a wedding!
---
Our wedding ceremony and reception 8/29/15
Reviewed on

9/15/2015
Yarene N
Excellent service provided by Sara Shields in helping us coordinate for our wedding ceremony at the crown. Even with the short notice given for planning she was always very helpful all the way to the day of the event! She truly knows how to provide top service to her clients.... Read More This place along with her and the staff at Howells and Hood is highly recommended. The view at the crown, food and service was excellent and unforgettable. Thanks again on behalf of Christian and Yarene
---
The Crown of the Tribune Tower
Reviewed on

9/07/2015
If you want to get married in one of the most private, beautiful and unique spaces in Chicago with sweeping views of the city, The Crown is for you! Howells and Hood manages The Crown, which is a private terrace that surrounds the top of the Tribune Tower. We opted for a... Read More ceremony on The Crown and reception in the private Howells and Hood back dining room. The Howells and Hood event planners will meet your every need. They provided a venue price, menu and accommodations that couldn't be beat. The event planner was available for the rehearsal before the big day. The day of the wedding, before the ceremony, the wedding party noshed and toasted in a private room. For the ceremony, the restaurant provided champagne and bottled water for guests. Seating is available for up to 75 guests on The Crown. They ushered guests up the private elevator bank to the top of the Tribune Tower. They also helped us create a video of photos to be displayed as guests arrived. When the ceremony was over, they assisted our groomsman who was doubling as our DJ. The food was unbeatable and so were the signature Bride and Groom cocktails. Our event planner was with us from start to finish. Our guests are still talking about our outdoor sunset ceremony, high above the city.
---
Relaxed and Original
Reviewed on

7/08/2015
Jordyn R
Julie and the crew at Howells & Hood were beyond helpful from the first time we emailed for a meeting to the last minutes of our wedding reception. If you are looking for a great downtown location that is stunning, different, and delicious then this is the place for you. We... Read More looked for almost a year before finding Howells and it was a perfect one-stop-shop. We were looking for something affordable (relatively speaking), different, and not too fussy. We enjoyed a ceremony among the tops of the skyscrapers on The Crown and then invited our guests to join us for dinner and drinks in the private banquet room on the ground floor looking out on the plaza. The evening even allowed for guests to enjoy the adjacent private patio. We went with the buffet package to save on costs and the food was amazing--guests were so excited about the flavor and selection (even little ones enjoyed the food). This also made for a smooth food planning process--we didn't need to keep track of who wanted chicken or fish! The drink selection was wonderful and everyone found something they liked--guests were very complimentary of this fact as well! We will never forget the special location and excellent treatment that we received for our wedding and reception at Howells and Hood!
---
Perfect Wedding at The Crown/Howells and Hood!
Reviewed on

6/26/2015
I had my wedding at The Crown and Howells and Hood on May 23rd, 2015 and it was absolutely perfect! We had our ceremony on The Crown, along with cocktail hour. All of our guests were in awe of the space are still telling us how perfect the event was. We then headed... Read More downstairs to Howells and Hood and had dinner and the reception in the east banquet room. The atmosphere was exactly what we wanted - A LOT of character in the space, so much so that you do not need to spend a lot of time (or money) decorating it yourself. In fact, we did not have ANY flowers at our wedding other than my bouquet (really only used for pictures) and everyone commented on how perfect everything was without them. In addition, the east banquet room opens up to outdoor space with outdoor seating that you can use during the reception. The H&H staff keeps your party completely separate from the restaurant that is open to the public. I cannot say enough how great it was working with the staff at H&H. They were always helpful and extremely accommodating with our requests. My husband and i really wanted a venue that could stand on its own and be interesting and beautiful without us spending a ton of money to make the place look presentable (like we would have to do if we were at a banquet hall in a hotel). Also, we did not want to have to worry about transporting people from a separate ceremony site to the reception. Not only did our decision to have both the ceremony and reception in the same place save us money, it also made the event more fun for us and our guests. Everyone was able to enjoy themselves and not worry about needing to be somewhere at a certain time, etc. A few other features of the space that we loved were: The reception space has a professional DJ booth in it, so if you are having a DJ, it will not look like a sloppy, random table in your reception room. The DJ will be in the booth, which overlooks the dance floor and does not protrude into your party space. Also, the reception room walls are lined with large flat screen TVs that you can either just keep off if you wish, or you can make a slide show, logo, hashtag..anything you want and they can control the TVs from the DJ booth projecting whatever you like during your event. We had a slide show of pictures on the TVs behind the bar and then a logo with our initials and hashtag on the remaining TVs around the room. We had a lot of comments from guests on how cool they thought that was. If you are looking to have an event where you can truly enjoy the party and your time with your guests without worrying about small details and execution the day of, i would highly recommend having your event here.
---
THE most amazing space for a Chicago wedding and best staff ever!
Reviewed on

9/11/2014
My husband and I just got married this past weekend and we were married on the Crown at Tribune Tower - this is all coordinated through Howells and Hood restaurant and I cannot say enough about how amazing this space is. The views from up there are stunning - we were literally... Read More in the heart of the city looking straight at the Wrigley building, andTrump Tower on one side and Lake Michigan and Navy Pier on another side. We had the ceremony and reception up there and Howells and Hood coordinated everything - all of the food was fantastic, bar staff was attentive and so friendly and Katie, our coordinator, made the whole process easy and stress free! We were able to have this 5 star space totally within budget as well! I continue to get emails and messages from our guests just raving about how beautiful the wedding was and how one of a kind the venue was. We could not be happier! If you are looking for a venue in the heart of Chicago, you HAVE to see this place!
---