Home

Hustle & Bustle
About this Vendor
Tying it all up!
Details
Day-Of Coordination, Full Service Wedding Planning
Contact Info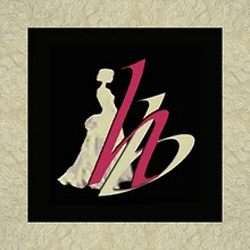 601 E Angeleno Ave, Burbank, CA
Reviewed on

7/27/2015
Theresa was my wedding coordinator for my Orlando wedding. Theresa is one of those people who have found her true calling in life. She is an AMAZING and very sweet wedding planner. She has your best interest at heart; she is creative and she will do whatever she can to make your wedding day visions come to life. Initially, I thought I did not need a wedding planner. I tend to have a type A personality, so I thought-"I've got this." Boy was I wrong. Without Theresa's help, my wedding would not have been so magical. After having several meetings with her, I quickly realized there are so many minute details that go into a wedding that one might not even consider (I know I overlooked many things.) That is where Therese steps in to make sure your day is a fairy tale. Theresa is great at listening to her clients' needs and visions. However, she also makes suggestions without being insulting to the bride and groom. She helps save time and relieves stress by referring different vendors and corresponding in a timely manner. Spend the money. It is your day. To have someone like Theresa do all the behind the scenes work is invaluable. No bride should have to be stressed and running around on her wedding day. Rather, take comfort in knowing that Theresa is professional and will not only provide outstanding service, but she will make sure that all the other vendors are on par and doing what they should be doing prior and during the wedding. Trust me, there is no better gift on your wedding day then being able to enjoy it with loved ones and being stress free.
---
Reviewed on

7/08/2015
Ashley G
FIVE STARS! Theresa with Hustle and Bustle is the very best! If you need a wedding planner look no further! She helped make our wedding day so magical! Not having to worry about a single thing the day of was priceless.
---
May Wedding in Newport Beach
Reviewed on

10/11/2013
andrea s
Planning a wedding is both exciting and stressful. There are things that you (as the bride) want to have, and expectations/ considerations of others that also need to be met. My now husband and I both agree the process would have been infinitely harder without Theresa and her team. The advice she gave us along the way for vendors to use (chair and linen rentals), places to go to pick up wedding related items and recommending an officiant has been invaluable. It's saved us time and the headache of sifting through websites, blogs, reviews etc. and wondering if we would get the service we thought we would be getting. She helped us with wedding etiquette, staying within budget and setting up for the reception, as well as many details we may not have thought of on our own. She was extremely responsive with questions we had along the way. Wedding planning is an area where it is wonderful to have an experienced planner with a strong network since it is not something you do often, and you want it done right! Thank you Theresa, our friends and family said the timing of events that night was impeccable and we agree!
---
Hustle & Bustle made our special day easy
Reviewed on

10/08/2013
Weddings can be hectic if you choose the wrong people to help you. My wife was lucky enough to meet Theresa from Hustle & Bustle. They made the day fun and worry free. Rather than worry about vendors and schedules, we got to enjoy our day. Theresa and her team handled everything during the wedding and were a huge part in the planning. My wife was able to easily communicate with Theresa on what she wanted and she went out and found it. A good example of this was when the idea of a popcorn machine for guests came up during a meeting at a coffee house with Theresa. Not 10 minutes after the meeting, while still driving home, Theresa called my wife back with different available popcorn machines and their prices. It was incredible. I tried to be as involved as I could be. Theresa did not make me feel like I was on the outside looking in. I felt comfortable and was excited when I got to join my wife in the planning process. Hustle & Bustle really knows the ins and outs of wedding planning. I was hoping my wife would find someone that would make the whole process stress free and fun and we got that with Hustle & Bustle. We know that we were not their only client, but we always felt like we were. If you want to make your wife's life a whole lot easier, get Hustle & Bustle to help you with your wedding. We are always recommending them to our friends.
---
Theresa is THE BEST!
Reviewed on

10/07/2013
Ashley F
I realized a month out from our wedding that we needed a "day of" wedding coordinator to make sure that our wedding would run smoothly AND so that I wouldn't be stressing and ruining our special day by running around like crazy.Theresa was recommended to me through the special event planner at my work who had worked with her before, so I knew she had to be good. Let me just say that if you're looking for a wedding planner, look no more. Theresa's passion, dedication, and professionalism are outstanding. Right away I could tell that she meant business and would make our wedding day go off without a hitch-which it DID-because of her dedication and super hero powers. She is a sweetheart, so good at her job and very easy to work with. She was always attentive and on call 24/7 when we needed her or , either by phone or email. On my wedding day, she felt like one of the family. She even had doublesided tape on hand for me in case anything went wrong with my dress. Awesome. I'll be recommending Theresa at Hustle and Bustle to any of and all of my friends who need a wedding coordinator. Theresa is the best!
---
Hustle & Bustle Perfection
Reviewed on

10/06/2013
Laura R
It's hard to put into words how much Theresa & her team at Hustle and Bustle did for our wedding. My husband and I decided to get the full package through her as I was working full time & in the middle of my Master's degree. So many people told me I was crazy for trying to get married in the middle of all of that... but Theresa made it possible. Her dedication, professionalism, patience, direction, expertise and 'make it work' mentality made the process enjoyable and fun. Several months later we are still hearing "your wedding was one of the best I've ever been to and so much FUN!" Which is a credit to Theresa. She thought of things I would have never. Helped guide us through all of the decisions, from the big ones of caterer/location/decorations/theme to the small ones including thank you notes & logistics the day of. Each wedding day has it's small hiccups and Theresa and her team handled them beautifully. I don't remember anything going wrong, though I'm sure things did and her and her team shielded us from it all. She was the best investment we made and I enjoyed each minute of our wedding. So many people told us we'd remember nothing from our wedding day and wouldn't enjoy it that much. I found this completely untrue & was relaxed and enjoyed the entire day. I worried about nothing & everything "magically" happened. I put magically in quotes because I know it was really Theresa and her team working tirelessly in the background.
---
Hustle & Bustle is the Best!!!!
Reviewed on

10/05/2013
Andrea C
Hustle and Bustle who is run by Theresa Shlimanoff was amazing!!!! She honestly, went above a beyond what my husband and I expected from her. We hired her for "the day of" and to help us find a venue. But in our option she helped us out so much more. I starting asking for addition help with the vendors and other random stuff and she was more than willing to do so. She was on top of things by calling me or emailing. Theresa and I also meet up several times to make sure I was on tract with everything and towards the end to help me finalize the small details of the wedding. Lastly, on the day of the wedding she took care of everything, I didn't have to worry about a single thing. I was able to enjoy my day with out freaking about little details such as decorations, flowers, etc. She took care of everything including, pinning up my wedding dress train because I was steeping on it while my husband I were practicing our first dance. Throughout our wedding night, many guest told me our wedding planner was wonderful and amazing. Lastly, we think that she was very affordable. Honestly, we feel we got more than what we paid for!!!
---
Worth her weight in GOLD!
Reviewed on

10/05/2013
f k
Theresa of Hustle & Bustle is an absolute gem, and my husband and I are so thankful we found her to pull together our big day! Being a type-A perfectionist, I had spoken with more than 10 wedding coordinators and always felt like they were trying to nickel and dime me with their "hourly rates" and "package add ons" and time limits. Not Theresa! Though we booked H&B only for their day of package, from our very first conversation Theresa was always there to answer questions, bounce around ideas, help with finding amazing vendors, coordinate with the venue, and whatever else I needed- always promptly, and with a smile. But don't let her sweet demeanor fool you- she was more than capable of laying down the law, be it with an unresponsive vendor, a pushy venue liaisons, or dealing with unexpected wedding crashers. The lovely H&B ladies took care of all this and more on our big day, ensuring that it went off without a single hiccup. Most importantly, even as a control freak bride, Theresa and her assistants left not a single detail for me to worry about the entire day of the wedding. From decorating the venue and setting up the dessert bar, to making sure my elderly relatives were seated in the shade, to dropping to their knees with a glass of club soda to rub out a chocolate stain from my dress, these ladies brought as much love and caring to executing the details of our day as I myself would have, so much so that we had guests remarking on how great our wedding planners were. I could absolutely not recommend H&B more highly- and I can guarantee once you meet these ladies you will love them as much as we do!
---
Friendly, Faithful, Fantastic Service
Reviewed on

10/03/2013
Audrey R
We couldn't have pulled off our Old Hollywood themed wedding without Hustle & Bustle. Theresa not only organized the contracts & communication with our vendors, but also referred us to great vendors in her network. Her professional persistence helped us get difficult vendors to return our calls and kept them aligned to our vision. She also gave me creative & constructive decorating ideas for the items I already started to collect. The day of the wedding felt like silk. Smooth sailing for the bride and groom because Hustle & Bustle took charge of the logistics and agenda!
---
My Dream Wedding Made Possible Because of Hustle & Bustle
Reviewed on

10/03/2013
Catherine C
From the moment we met Theresa from Hustle & Bustle, we knew she was the perfect person to make our wedding day magical, and that's what it was…magical. We couldn't have imagined our special day go any better than it did, and that's all thanks to Theresa and her team at Hustle & Bustle. At every step in the planning process, we were amazed at how much thought, attention to detail and special touches Theresa put in to the planning, especially since my fiance and I lived in New York City and she was planning our wedding in Los Angeles. From helping us find the best vendors to getting amazing prices to making sure our honeymoon suite after the reception was filled with rose petals and candles, we are so happy we had her by our side from the very beginning of our engagement. We are so thankful for everything Theresa did for us and for our guests. So many of our guests came up to us during the reception to let us know how elegant, seamless and fun the night was. Many told us it was the best wedding they've ever been to. Their kind words are a reflection of Theresa and her team. We will be forever grateful! PS: To see Theresa's amazing talent at wedding planning, watch our wedding video trailer: https://vimeo.com/74230140
---
Kaci-tastic!
Reviewed on

8/03/2013
Heather
Best investment ever! We were so glad to have booked Hustle & Bustle and after our first meeting with Kaci we knew she would be the perfect coordinator for us especially since she worked at Saddlerock Ranch (our venue) before which can be tricky. Kaci has the perfect balance of great energy, excitement, and a perfectionist nature. I am perfectionist myself and it was nice to have Kaci the day of worrying about everything and not myself for once. We got the day-of package, but it came with so much more as Kaci was right there with vendor referrals, unlimited emails, and checking-up on us to ensure we were on track. She spent several hours with us the week of the wedding to go over our day-of schedule, and took our plethora of boxes which housed all our extras (like escort cards, wooden signs, favors, etc.) Kaci also has this great sense of ensuring everything happens on time, but making it seem organic and part of the flow, rather than cheesy. Kaci was also great the day-of dealing with family, making sure the vendors were on track, and all the behind the scene drama. My go-to line was "go ask Kaci" and it was so nice to not have to be the regular hostess and problem solver. Even my hairdresser said Kaci was one of the top two vendors that stood out to her. If you are thinking a coordinator is not needed, think again. And choose Hustle & Bustle ASAP!
---
Supremely Capable & A Pleasure to Work With
Reviewed on

3/05/2013
Sarah C
With 20/20 hindsight, my husband and I evaluated our wedding experience and agreed that hands down, Theresa at Hustle & Bustle was our best investment. We hired her as a Day-of coordinator but she was there throughout as a consultant and advisor, leading us through the often bewildering process of planning a wedding. She gave us a comprehensive wedding road map in the form of a checklist, unlimited access to her via phone (since we were planning the wedding cross country), and more. She gave us her top three hair & make up artists, her top three florists, her top three caterers, etc. all in different price ranges to help us stay on top of our budget. Without her know-how, I would have had to research all these vendor categories on my own. She was also a source of sage advice when it came to etiquette questions. The week before the wedding day, she took over at the wheel and kept all our vendors on track, planned and executed our rehearsal, built a minute by minute timeline for the big day, and kept me sane. On the day-of, I cannot stress to you enough (brides and grooms to be), having a wedding coordinator will take loads off your shoulders. Theresa made sure everything ran smoothly, took charge of all the decor, played liaison to the caterers, photographer & videographer, supervised all deliveries, and kept us on time. She is absolutely an expert at what she does. A supremely capable wedding planner, she remained calm, composed, and inspired throughout. She really listens to your needs and concerns and responds with thought and care. She is a pleasure to work with and I would highly recommend her.
---
DOC Price for SOOO MUCH More
Reviewed on

12/09/2012
Andrenna H
Theresa was the best investment for my wedding. I don't know how I would have done it without her. I dreaded wedding planning and she took so much off of my plate. I loved her so much that I upgraded my coordination package to get more of her. We agree on and updated price (which she absolutely deserved) and she even volunteered to reduce the price during the final payment. She also has the BEST vendor referrals, that also come with the best prices. The day of my wedding was flawless! Her team was on it and I the rest of her staff was organized and kept the flow of my wedding going. You can definitely count on Theresa's team to keep your special day special. :-)
---
Could not have done it w/o Kaci!!!!
Reviewed on

11/19/2012
Jennifer C
Like most of you (brides), I scoured the internet trying to find a coordinator who I can really trust and even spent many nights debating on whether or not having a coordinator is even worth it. After reading so many wonderful reviews about H&B, I met up with one of their coordinators Kaci. My husband and I were so fortunate to have Kaci as our coordinator. Although we only hired her as the Day-of-Coordinator, Kaci went above and beyond from day one. Kaci is friendly and down to earth. She is also extremely well organized and responsive so I never worried about her confusing me with another client or not answering my calls. She really listened to what I wanted and was able to address all of my concerns (trivial or not) like finding the right vendors for my budget or listening to my crazy DIY ideas. Kaci understood my style and what I was trying to go for. She kept me on track even when I was being lazy or overwhelmed. Kaci and her assistant during the wedding, Tanya (who I believe is also a coordinator at H&B) made our wedding flawless. They also worked so well and efficiently with all of our vendors. I was absolutely stunned by how amazing everything looked and how perfectly they executed every single detail. Their expertise in wedding coordination is no joke. Kaci and Tanya flipped our ceremony space for our reception in less than an hour and made everything look fabulous! They were there until every guest was gone and helped tear down everything on time so we wouldn't be charged an extra $500 an hour from our venue! Without them, my husband and I along with our friends/family members would have been the ones to stress out about all those details the day of the wedding. Do your family and friends a favor so they can enjoy your special day too!!! Anyways, I cannot say enough wonderful things about this company and its people. Their coordination services aren't the cheapest ones out there, BUT they are still really affordable and you really get a lot of out what you pay for. Hiring a coordinator, whether full blown or DOC, is a must if you want to enjoy the day you have worked so hard to plan for. This is the one thing you have to trust someone else to do and H&B, especially Kaci, did not disappoint!
---
Amazing!
Reviewed on

11/07/2012
N G
I can't express enough gratitude to Theresa and Kaci, they did an amazing job at my wedding. When I met Theresa for my first consultation meeting I was immediately put at ease. Even though I used her as my "day of" planner we talked and emailed each other whenever I had a question or concern...trust me there were many! Theresa's timeline for the event was amazing, she had everything coordinated down to the final minute. They really helped organize everything at the dinner rehearsal and on the day of they both went above and beyond with the setup and coordinating all the vendors. Everything went flawlessly, all thanks to Hustle & Bustle. I recommend H&B to ALL brides. They are very professional and efficient and above all they will help make your day stress free.
---
Important to have Hustle and Bustle
Reviewed on

11/07/2012
marta s
Hustle and Bustle was probably the best wedding decision my fiance and I made for our wedding. We booked Theresa and her team 1 year prior to our wedding and were repeatedly impressed with her knowledge of the wedding industry, vendors to hire, and overall experience and ideas. I am not a visual person so it was important for me to have someone creative to help achieve a beautiful event with amazing details. I feel that was accomplished, hands down. All of our correspondence prior to our wedding was incredibly personal yet professional and timely. On our wedding day, I felt completely at ease - so much so - I was worried that I was supposed to be at least a little stressed, but I wasn't. Thanks to Hustle and Bustle. We are still receiving compliments from our guests about how this was the most beautiful wedding they have ever attended. Thank you!
---
H&B totally rocks!
Reviewed on

11/07/2012
Elena G
I hired Hustle and Bustle for their 'Day of Coordination' package for my brother-in-law's wedding. Being the maid of honor and also helping to plan the wedding, we worked with Kaci from H&B who was sweet, on task and so organized! The day of the wedding both Theresa and Kaci were on hand to make sure everything was set up exactly how we wanted. I was also the MOH in my best friend's wedding which had no coordinator and let me tell you, it's a TOTAL different day when you have someone there to rely on to handle all the behind the scenes problems/details. To have Kaci at my brother-in-law's wedding was a god send! We had to worry about NOTHING! She was energetic and took care of things before we even got a chance to ask! She had a smile on her face the entire time and was so friendly to all the guests! EVERY wedding needs a coordinator! I highly recommend team Hustle & Bustle!
---
Life-Savers
Reviewed on

11/07/2012
Kristi T
We hired Theresa and her crew for the "Day Of" package. That package, by the way, is more like the "Month Of" package. My husband and I did most of the heavy lifting before we met Theresa, but she proved to be invaluable during those last few weeks when wedding-planning burnout had set in. Those thousand little details that pop up the week before the wedding? She handled those. All the little contract quirks, permits, and insurance certificate wrangling? She took care of them. We wrote our own ceremony, and she gave us great feedback on it. ASIDE FROM ALL THAT - and most importantly - she and her crew made sure that our day ran so smoothly. They were incredible. I highly recommend contacting Theresa. You won't regret it!
---
I really thought I didn't need Theresa? REALLY?
Reviewed on

11/06/2012
Jessica M
When we started planning our wedding a wedding coordinator was never really part of the idea. After all, we found our location early on and with our location came with catering, rentals, alcohol, and cake from one of our favorite bakeries – prefect right? No… Not so much. We signed our venue contract and started to hire the rest of our vendors. Everything was moving along perfectly when this venue that we thought was so perfect and easy threw us for a loop. After we signed a contract they made changes to their packages and tried to tell us we had to conform to one of the new packages because that's what we had signed. Well once we proved that they had changes their packages AFTER we signed and that they had to abide by the contract that we signed my now husband and I decided that we needed someone on our side. That this venue that seemed to have it all and seemed so easy to deal with was in fact just the opposite. We quickly set up appointments to meet with different day of coordinators. We had met with two and I have talked to a few others on the phone before we met Theresa. I don't remember if we called later that day or later that week, but we knew right away Theresa was the one for us. I knew that she would have our back and she did. Our rehearsal was the Thursday night before our Saturday wedding and it was a rehearsal to remember- Theresa managed to contain my mother and answer EVERY question she had – even the non-wedding questions. We all walked and talked and rehearsed everything was just fine. As we started to disperse and head our separate ways someone from the venue (who we had never met, spoken to or heard of before) approached us to tell us that we couldn't take pictures anywhere on the property just the courtyard that we were using for our ceremony. They also told us that the lot that was assigned to our room would be full of cars and trailers from a horse show that weekend – again not what was in our signed contract. Needless to say that did not go over well – Theresa, my attorney father and amazing fiancé (now husband) fought tooth and nail to resolve all these issues. At this point we were so unhappy with our venue that Friday (yes the day before the wedding) we were coming up with contingency plans for pictures and actually contemplating back up venues. Theresa was in a meeting with our venue while my father explained "breach of contract" and on the phone with me while I was getting my hair done for our rehearsal dinner and getting settled at the hotel. Everything got worked out, the problems were worked through and we decided to proceed as planned. Theresa showed up and worked with her little butt off to create the perfect back drop for our wedding. She executed our vision exactly how we saw it. Everything looked absolutely amazing and we are truly grateful for all your quick and hard work. With a rehearsal like that you would've thought we used up all wedding bad luck but Theresa still had one more big problem to deal with. One of our officiants (interfaith wedding) was over an hour late and delayed the start of our ceremony 15 minutes. While we were waiting, Theresa turned into a crazy stalker calling him every few seconds until he answered. Once he answered she called every 2 min for location updates. In the meantime we warned our other officiant that she might be flying solo… we were just about to start without him when he showed up. I still don't know what she did to keep
---
Hustle and Bustle For The Win
Reviewed on

10/31/2012
Amy P
I hesitate to speak honestly about how amazing Kaci was throughout the process of planning our wedding, because I have a hard time understanding how it's humanly possible for someone to put so much of themselves, work so hard and do such an incredible job for everyone she works with. Did we get some sort of fancy All-Star treatment? It certainly felt like it, but judging from the other reviews on this site, I actually believe the answer is no: she's just really really good at her job. Kaci was with us from the beginning, she helped with every step of the process (from Venue selection, Vendor wrangling, negotiations, and an ungodly amount of day-of labor along with her equally talented and hardworking assistant Tanya). We elected to put on a very DIY wedding, and knew going into it, for example, that while we could do WHATEVER we wanted to the old barn-style theater that housed our reception, WE had to DO whatever we wanted to the old barn-style theatre that housed our reception. Kaci and Tanya worked tirelessly in the lead up to the wedding getting everything perfect, then worked well into the night breaking everything down while the rest of us were still partying or sleeping it off. Kaci also had the unenviable job of keeping our amazing but eccentric caterer on schedule, which was apparently quite a to-do. I say apparently because neither us nor any of our guests had any idea that something was wrong until well after the event. But that's the point, I guess. Hustle and Bustle did everything we asked them to do, but they also did everything we never thought to ask them to do. They anticipated problems, dealt with them, and most importantly kept us out of it whenever possible. I could say so much more, but I fear that such a glowing review will only prompt readers to think I'm some plant just padding the stats. Here's a link to a Blog that wrote up our wedding for proof that it happened, that we're real, and that Kaci, Tanya and Hustle and Bustle should be your wedding coordinators too. I'm the tall one in the pictures. http://styleunveiled.com…
---
Tanya of Hustle and Bustle is AWESOME!
Reviewed on

10/30/2012
Tess D
My husband and I are so happy with how our wedding turned out and it's all thanks to Tanya and her assistant from Hustle and Bustle. We hired Tanya to be our day-of wedding coordinator but we got so much more than that. We had unlimited emails with Tanya and she was very responsive and prompt on all her replies. She even replied to text so she's available whenever we have questions or concerns. For brides that are stressed with all the details of the preparations, having a very accessible coordinator is god-sent. She also did a venue walk through with us and was there during our rehearsal. We also got referrals on vendors. She understands how it is working on a budget and have referred us to excellent and reasonably priced vendors. We got our DJ, officiant and florist through her. Our families and friends were complimenting us on how they enjoyed the wedding celebration. Our small wedding was full of happy faces. Tanya had made it an especially stress-free day for me. Not once during the entire day did she ask me for anything. She did all the preparations seamlessly with her assistant. I really appreciate having her team there. Preparing a wedding in 4 months is not an easy feat and having Hustle and Bustle there with us had made it easier. I couldn't have asked for a better team. Kudos to Tanya and Hustle and Bustle! They're AWESOME! To all the brides out there who are thinking of getting a wedding coordinator, I suggest that you hire Hustle and Bustle. It will be money well-spent.
---
Fantastic! Kaci and Hustle & Bustle are Wedding Pr
Reviewed on

10/20/2012
Elizabeth E
I could not believe how helpful and spectacular Kaci and her assistant were at my wedding! First of all, included in the price was 2 meetings and a rehearsal. At both meetings Kaci went over everything and spent as much time as was necessary to get things hashed out. At the dinner she fit in like one of the family and after dinner organized my ceremony quickly and clearly. She helped to handle ALL of the little details like taking over all my DIY table markers, signs, card box etc. and setting them up. (it doesn't seem like a lot, but TRUST ME you need someone to handle these things). The timeline she set up went off without a hitch, and when a carpet crisis occurred (the red one we had was filthy and covered in spots), everyone freaked out and I said "I will just call Kaci". She just said, "No problem, I will pick a runner up on my way over to the venue"= PROBLEM SOLVED. She handled contacting and coordinating all of the vendors and she was always super friendly, great to talk to, and always calm and in control. I feel like the amount I paid for Hustle & Bustle's services paid for itself three times over, and was quite frankly a steal for my day going off just the way I wanted and dreamed. Ladies, take my advise, if you are on a budget and thinking about not getting a planner you are making a huge mistake. You really don't need that chocolate fountain, but you do need Kaci and Hustle & Bustle.
---
Wonderful Service!
Reviewed on

7/14/2012
Frances L
Kaci did an awesome job planning our daughter's wedding. We couldn't have been happier. She was a delight to work with...pleasant, responsive, professional. She worked with us for five months and the wedding turned out perfect...even better than we could have imagined! In addition, we felt her fee was very reasonable. We highly recommend Kaci!
---
Kaci Is a Gem!
Reviewed on

1/07/2012
Dionne M
Kaci was our coordinator. I can't say enough good things. She handled our reception so flawlessly, all of our guests were full of compliments. Not only did everything flow, she did it unobtrusively. Our evening's festivities were on a tight schedule but no one noticed due to how it just felt like one thing led to another.
---
Best decision we made
Reviewed on

12/07/2011
Jenna K
Theresa was the single-handedly the best decision we made throughout the wedding process. She held my hand through each step of the planning, referred me to some of the most helpful and affordable vendors, and was a delight to work with! I would absolutely trust her to throw any event, large or small. Theresa's company deserves 10 stars for working with various budgets, personalities and always putting the bride and groom first. Thank you!!!
---
Send Message