Home

I Do - A Bridal Boutique
About this Vendor
Your dreams come true at I DO
Located in the historic district of Shelbyville, Ky ( Just 15 minutes outside of Louisville)a cozy bridal boutique with vision of making every brides wedding dress shopping experience what they have always dreamed. Bridal gowns, bridesmaids dresses and even tuxedo rentals for men! We are sure to provide you all the services you need to make this a one stop shop for wedding essentials. We feel a beautiful bride is a reflection of how she feels in a beautiful dress, and we want to be the very beginning of her dreams coming true.
Details
Bridesmaid Dresses, Wedding Dresses, Dresses, Alterations, Bridal Stylists, Plus Size Available, Private Appointments Available, Rentals, Fashion Services, Fashion

Contact Info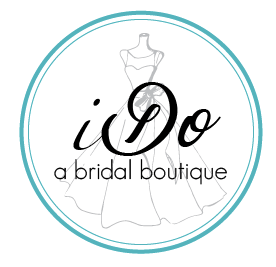 Reviewed on

3/01/2017
I searched at several different bridal shops for my dress and no others made me feel as welcomed and comfortable as I Do. Susan and Amber were amazing to work with and made the experience amazing. They have a beautiful selection of gowns. I went to I Do twice and the second time... Read More Susan had a new dress pulled for me to try on and that ended up being my perfect dress! I highly recommend that brides in search of a dress check out I Do before anywhere else!
---
Reviewed on

7/06/2017
Mallory G
Even though I didn't end up purchasing my dress here, due to my time frame, my experience at I Do was the BEST out of all the places I went to. It was so personal and I didn't feel pressured or rushed at all. They were absolutely amazing to work with and have a ton of other... Read More vendors information to help you with your big day. Thank you all so much!!
---
Reviewed on

4/18/2017
Kaitlyn S
I had such a fantastic experience at I Do with my mom and soon to be mother in law! Amber pulled about a million dresses for me and was so patient as she got me in and out of them. We had the whole boutique to ourselves and I didn't feel rushed in any way, I honestly think they... Read More would've let me try on every dress until I found "the one." I ended up leaving after having purchased a WToo gown that had JUST arrived at their store a few days prior--I was the first one to try it on there. My moms were in tears, as were a few of the employees. It was an amazing experience and I would recommend I Do to anyone wanting to feel like a truly cherished and pampered queen.
---
Reviewed on

3/13/2018
Emily W
I Do was by far the best bridal boutique I visited from Louisville all the way to Cincinnati! I can't recommend this place enough. The owners Amber and Susan are by far two of the sweetest, more genuine ladies I have met. All of the dresses are absolutely stunning, and the... Read More ladies both go above and beyond to get you in the dress that you feel and look amazing in! If you are really after a true, bridal experience I definitely recommend I Do Bridal!!
---
Reviewed on

3/10/2018
Sheryl F
Out of all places I visited this was the absolute best. Both Susan and Amber were amazing at helping me out find my dream dress. They really made me feel like a princess for the day. I would definitely recommend any Kentucky bride to come and check this place out!
---
Reviewed on

1/31/2018
Nicole T
I almost didn't go because I was so tired of shopping all weekend for dresses & being disappointed by the poor service & lack of selection at the other stores. I'm SO glad we ended up coming to I Do. They were a breath of fresh air compared to the other bridal stores I'd been... Read More to. Amber & Susan were so sweet & helpful. They let me do my own thing without being pushy, but they were right there in case I needed help. And their selection is amazing. All of their dresses are unique & absolutely gorgeous. I'm in love with my dress and can't wait to walk down the aisle in it!!
---
Reviewed on

1/01/2018
Lexie D
I had such a wonderful experience at I Do! Cannot say enough good things. The staff was so friendly, helpful and knowledgeable and went out of their way to make us feel comfortable, welcome and at home. Not pushy and extremely understanding, truly kind people. In terms of... Read More dresses and selection, I Do has a variety of dresses and brands that are reasonably priced. I'm so happy I got my wedding dress at I Do!
---
Reviewed on

11/21/2017
Cassie F
Susan, the shop owner, was such a great help along the way. I already knew what bridesmaids dresses I wanted and she helped keep everything in our budget! She made sure that everything came in on time and kept a great line of communication. We didn't even have to visit the... Read More store. She told me what measurements my bridesmaids needed and ordered the dress based on those measurements. I would highly recommend this Boutique and a chance to work with Susan.
---
Reviewed on

10/28/2017
Mandy B
I loved my experience here. The salon is so charming and the staff is extremely warm and welcoming. Amber and Susan were amazing!!! They were so flexible in ordering in loaner dresses for me to try on when I was having some troubles in finding a certain style. Amber responded... Read More promptly to any questions I had via Facebook before my visit and is incredibly knowledgable. Susan is one of the sweetest ladies! Her words were so kind and she made me feel like such a beautiful bride. You can tell they are passionate about what they do, and above all care most about putting the bride first.
---
Reviewed on

10/24/2017
I had the absolute best experience at I Do. Susan and Amber are incredibly welcoming and give you their full attention during your appointment. The first time I visited I had the shop entirely to myself, and when I called to see if I could come back the next day, they somehow... Read More managed to fit me into a fully booked day. I was totally confused about what I wanted at this point, and they were so patient with me. They spent so much time, and pulled so many dresses for me, but I was never rushed or pushed to buy. Eventually Amber narrowed in on what I was looking for, and found the perfect dress for me. I can't recommend them enough for a fantastic dress shopping experience!
---
Reviewed on

10/24/2017
Kelly C
Going to I Do-A Bridal Boutique was an experience every Bride dreams of having when looking for your dream dress. Susan and Amber did everything they could to make me feel welcomed into their store and made me feel more than confident in my decisions. I Do-A Bridal Boutique was... Read More an adorable boutique in the heart of a beautiful, historic town. They have an amazing selection of dresses and I was very impressed with the options that were put in front of me. I am so glad this was my first & last place to try on wedding dresses.
---
Reviewed on

10/23/2017
Karey W
I cannot say enough wonderful things about this bridal shop! Susan and Amber are incredibly sweet and I felt like family from the moment I walked through the door! They helped me find a beautiful dress for my big day, we ordered our tuxes there, and Susan even did makeup for my... Read More day! Every interaction I had with them was wonderful I knew everything they were involved with would be perfect. They offered great suggestions for other vendors as well. They are the perfect resource for a bride and I could not recommend them enough!
---
Reviewed on

10/06/2017
Amy C
"I Do" was the first and only shop I visited when searching for my wedding dress. This cute little store is located right in the heart of my small home town. Susan and Amber were very accommodating, helpful, and experienced. While at the shop, I was the only bride they attended... Read More to. I was not limited to a certain number of dresses. They went above and beyond to make sure I was happy and found the dress of my dreams.
---
Reviewed on

8/17/2017
Paige D
Shopping at I Do was such a wonderful experience! From the moment you walk in the door Susan and Amber make you feel so welcome and find every dress that fits your criteria! I fell in love with a dress, but went to my next appointment, but nothing could compare to what I found... Read More at I Do! We came back a few days later to order, and they stayed late so we could come after work (we came from Lexington). I can't wait to go back to pick up my dress in a few months!
---
Reviewed on

12/27/2016
Aubrey H
This is a new boutique in Shelbyville Ky and after visiting a fair share of boutiques, this is the only one that provided the DREAM bridal experience. They schedule appointments to make sure that you, as the bride, are the focus of the consultants and are there dresses are... Read More specifically selected in such a way that they are unique and well worth visiting. There was not one hideous dress there, and it made it hard to choose which ones to try on first. I highly recommend them, as I myself will be getting my dress from I Do. They are even throughing a party for myself and the entourage I'm bringing to show The Dress to.
---
Reviewed on

12/12/2016
Maria L
Susan and Amber are AMAZING women! I came all the way from Evansville to spend the day looking for my perfect dress in the Louisville area. These ladies made sure I was able to make it them by staying open after their closing hours! We went to 6 stores and Susan and Amber were... Read More the only ones who asked to see my ring! They truly made us feel like family with lots of hugs and patience! This experience isn't only about finding the perfect dress, but mostly about the experience and love that is shown with this decision. They are even doing some personal touches on the dress that I chose. I'm so excited to be working with these women for my bridesmaid dresses as well! Thank you for making this day so special for me! I highly recommend them!
---
Meet The Owner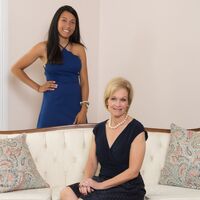 Amber Smith & Susan Herrick
Mother and Daughter in law with 20+ years combined experience ready to provide each bride an exceptional and unique shopping experience when looking for the dream dress!