Home

Ideal Entertainment
About this Vendor
More than a DJ.
You are looking for something creative, authentic and engaging. There is so much more to tell. Visit my website and I'll share much, much more.
Details
60s, 70s, 80s, 90s, Arabic, Big Band/Swing, Classic Rock, Classical, Country, Disco, Folk, Hip-Hop, Indian, International, Jazz, Klezmer, Latin, Oldies, Persian, R&B, Soul, Top 40/Pop, Variety
Ceremony DJ, Ceremony Music, Cocktail Hour Music, Coordination Services, Lighting, MC Services, Uplighting
Contact Info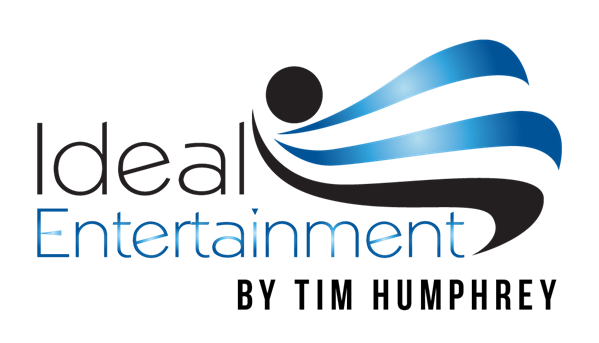 A Perfect Celebration
Reviewed on

10/31/2014
Lois F
Tim provided DJ/lighting services for my daughter's 8/9/14 wedding at DeLille Cellars. He did a phenomenal job. My daughter and son-in-law did most of the coordinating with him before the wedding and they said he was always very helpful, making suggestions and giving them plenty of ideas. He also asked them a lot of questions about what kind of music they wanted/didn't want at the reception, so they were all on the same page. On the wedding day, Tim arrived early to set up and was very professional. He was dressed appropriately. He had to set up two sound systems....one outdoors for the ceremony and another inside for the dinner/dancing. When the music started before the ceremony, it as SO clear...and I saw NO speakers (and no Tim!) so I really don't have any idea how he pulled that off..he was that unobtrusive! He also provided a wireless microphone for our minister she wore on her collar and that picked up the voices of the bride and groom so everyone in attendance could clearly hear the vows. During the dinner, Tim acted like a gracious and cordial host, instructing people when it was time to move from cocktails to dinner, introducing speakers who offering toasting, inviting guests to watch the cake cutting, first dances, etc. He had worked with my daughter to make little "intros" for each toaster which made it very personal. Throughout he was totally classy.... NOTHING cheesy about him at all..he is the kind of guy you would welcome into your home and be friends with! Tim provided beautiful lighting and even made a monogram of the bride and groom's initials that he projected above the dance floor. It as beautiful. I never thought lighting really mattered but it made the room so romantic and inviting and it just glowed and was so beautiful. I think the highlight of the wedding was the "shoe game" which I guess used to be played with the bride and grooms shoes but now is played with little rubber ducks, one a bride and one a groom. There is no description of this game that makes it sound anything other than lame but it is absolutely HILARIOUS. Everyone was talking about it. My extended family is normally pretty reserved and I was worried they would all stand there in stone silence when this game went on, but everyone was just roaring with laughter... just cute questions like "which one of you is really the boss?" and "which one of you has a crazier family" and the bride and groom, who are seated in back-to-back chairs, hold up the bride or groom's shoe (or bride or groom duck toy) to signify their answer. It was a GREAT way to get the party started...went from that directly into dancing and people hardly sat down the whole night long. At the end of the night, people were all saying how fast the wedding was and that it just sped by. Since the wedding was at 5:30 and it was almost midnight by the time we all left, it was not a short wedding but because Tim did such a great time keeping us all entertained with the shoe game, the dancing, etc. it really just speed by. The BEST part was that as the bride's mom, I was completely relaxed and truly felt like a guest at my own party. Tim took complete charge and just ran the event like it was a party he was hosting in his own home and WOW did he do a great job!
---
No need to look further than here for your emcee!
Reviewed on

6/04/2015
Beth B
Wow! I can not begin to put in to words how great Tim with Ideal Entertainment is. From start to finish, from the moment we first met with him until the very end of our wedding, Tim was attentive and helpful. He helped us along the way through our entire planning process and even recommended vendors for other wedding services when we needed help. The day of our wedding was spectacular. We literally didn't have to worry about a thing. Tim handled the entire evening and made sure everyone was where they were supposed to be and everything ran smoothly. We had several guests tell us that our wedding was the best one they had ever been to! If you want a worry free reception and ceremony, and if you want your guests to have the time of their lives, then Tim is your man!
---
Ideal Entertainment - Best in the Business
Reviewed on

4/07/2015
Brianne O
Tim Humphrey's services were absolutely invaluable. All the events of the evening flowed so smoothly with him at the helm, and the dance floor was amazing. With the lighting he provided and his selection of music, it was a party that just would not stop. We received SO many compliments from guests on our DJ, and all that praise should be directed to Tim and his team. I would recommend him to anyone.
---
Flawless and Fun
Reviewed on

10/30/2014
Kim E
Picking a DJ was a difficult part of the wedding planning process for me. After all, they are really the only vendor you hire without being able to watch/see their work beforehand. Additionally, my husband and I don't really dance much and find that as soon as weddings we've attended turn into dance clubs is the point when we leave. We didn't want to feel like we wanted to leave our own wedding! All of those worries were cast aside when we found and hired Tim and Ideal Entertainment. Tim was so much more than a DJ. He was also the emcee of our evening and, in many ways, our day of coordinator. He met with us frequently throughout the planning process which allowed him to get to know us as a couple. He listened to our likes and dislikes and offered advice as appropriate. His online planning program was super easy to navigate and helpful along the way. On the day of I didn't have to worry about a thing because Tim and his team had everything under control (including calming my nerves right before I walked down the aisle). He kept the evening moving along on time and read the crowd accurately as he chose the music. I'll admit I had a bit of sticker shock upon our initial meeting, but in the end it was worth every penny to have our wedding be as flawless and fun as Ideal Entertainment helped it to be.
---
Extraordinary Experience with Ideal Entertainment
Reviewed on

10/17/2014
From the first moment we met Tim, we knew he was going to be our DJ and Master of Ceremonies. Aside from his brilliant portfolio and notable works from previous weddings, Tim truly has a knack for effectively getting to the core of any pair of individuals in front of him in order to refine a certain vision, and customize the music to fit any theme. The processes he went through for us showcased a tremendous work ethic, thoughtful and lengthy consideration, and maximal organization that my wife and I never saw coming. Tim met up with us on several occasions over coffee and was always right there for us, even for things beyond his job description. (Or so we thought) -"How is the planning going?" -"How are you feeling?" -"Music aside, is there anything I can take off your plate right now?" We have never felt so nurtured! This type of treatment is beyond "entertainment," this is royal service met with an authentic smile. I had no idea the amount of time and energy that went into what Ideal Entertainment does to be a top-tier service provider, but we are certainly glad we took the time to meet with them. We have no words for how epic and amazing our wedding was, people are STILL talking about it, and at least 90% of the credit goes to Tim and Ideal entertainment. From the website features that allow you to create your own playlist, to mapping out the venue outside on a rainy wedding day to create an incredible experience for your guests, Tim will go beyond your expectations to deliver the greatest wedding day you could ever have dreamed up. The clincher was really his ability to relieve us of any pre-wedding stress throughout the last 4 months. Tim, if you're reading this, I can't thank you enough. You are simply a remarkable person and we couldn't imagine what are special day (or months prior) would have been like without you on our team. Thank you for treating us like royalty and at the end of the night, treating us like new friends. See you at the Halloween Party! :)
---
Perfectly paced wedding!
Reviewed on

10/11/2014
Christine N
From the onset of meeting Tim, we felt immediately confident in his skills. Every time we met, I left feeling much less anxious and much more assured about the details of the wedding. For every possible hiccup, he has a seamless solution. His guidance reflects his experience in not only MCing, but in understanding the flow of a wedding and making sure everything is well-paced. After the wedding, I received compliment after compliment about the how fun and well-paced the wedding was. I wish I could take credit for the compliment, but truth is it would not have happened without Tim. People (myself included) were on the dance floor all night, and Tim did a great job with music selection and keeping the dance floor alive! I was able to enjoy the day without having to worry about anything. He led me throughout the evening so I didn't have to worry. His expertise was well worth the financial investment, and made the entire evening surpass my expectations. I have no regrets and the night lives in my memory as a wonderful, joyous day!
---
AMAZING MC
Reviewed on

10/07/2014
We had Tim from Ideal Entertainment as our MC for our wedding. His services were amazing. From our first appointment he had questions for us that helped direct us to the right path and ideas for our wedding. He was very personable and knowledgeable. Everything is included in the price and I felt that I was getting the my own personal wedding experience. He was everything he promised and more. Without him I would have not even thought about certain things to prepare for at my ceremony and reception. He transitioned everything so smoothly that I had so many people come up afterwards to tell me that it was the best wedding the had been to, I give Tim this credit. It was better than I could have imagined!!
---
Music, lights, and personality: Tim is, indeed, ideal
Reviewed on

10/07/2014
Tim did a fantastic job of not only guiding our guests through the course of the wedding reception, but guiding me and my husband through the process of planning it. His music choices were great (we got lots of compliments throughout and after the evening, from the even the snobbiest of our music snob friends) and he struck a good balance between being serious and fun, without being cheesy. Tim's services went beyond just music and emceeing and also made a big difference in the visuals of the reception: he did a beautiful job with the lighting and absolutely transformed our venue, even coming up with custom lighting effects for dancing vs. eating vs. toasts. We're so glad we worked with Tim and Ideal Entertainment; our wedding would not have been the same without him.
---
Best DJ!
Reviewed on

10/07/2014
We just can't say enough positive things about Tim. We had 2 months of wedding preparations, so we were really tight on time. After meeting with 3 DJ's, we were starting to lose hope  When we met Tim though, it was very clear that he was of a much higher caliber and we very quickly trusted him. Tim knew what he was talking about, he listened to what we wanted and suggested stuff without forcing them on us. During the planning process, he was always available and promptly responsive. We asked him to play Arabic music and he put a lot of preparation and effort to get the nuances of the arabic rhythms and dances. During the night he was able to mix between Arabic and English very well and like a someone who has a lot of experience doing it! At the wedding, he kept track of everything, reminding us of next steps as needed and clearing with us any potential deviations from the initial plan. Really, we had no complaints! I had many worries the morning of my wedding, but the DJ wasn't one! He just made me feel comfortable that he had it under control. Tim was not just the DJ, but instead was the go to person before the dancing part started, and not to mention that he did a great job with the music throughout the evening. All I remember is that we danced all night long.
---
Ideal Entertainment @DeLille Cellars
Reviewed on

10/03/2014
We had a great time at our wedding with Tim as our DJ. Guests were dancing all night and the music selection was great. The shoe game was a hit too. We had DeLille Wine Cellars as our venue and Tim knew exactly how to set up for the ceremony and reception. Tim also did a tremendous job being organized and keeping us on schedule.
---
Get the most of out your DJ
Reviewed on

10/01/2014
If you are looking to just get someone to play tunes and do some basic introductions Tim may not be necessary. But if you want to make sure your day goes off without a hitch and have everything just perfect, go with Tim. We met with him 5-6 times and went over every detail. He consulted with us details from how to and nailed everything. He got the audience engaged immediately and never had any awkward transitions. I will say though at some point I wanted the music to be louder and didn't get a chance to ask him to do that.
---
Best DJ EVER!
Reviewed on

9/30/2014
Candis G
Tim was probably one of the best experiences we had during our entire wedding process. With 150 guests, our wedding in a CASTLE hours away from home, and 18 people total in our bridal party, our Wedding Day was busy to say the least. Tim was there every single step of the way. He met with us and our wedding planner countless times before the big day just to make sure that everything was squared away and perfectly timed. He and the wedding planner made a flawless schedule that had my wedding day running more smooth than I ever thought possible. Not only was he great for the planning process, his music choices were fantastic, he had the guests not only DANCING all night but LAUGHING all night too. People just loved him and we are still getting compliments to this day about him. While his price may be a little more steep than the usual DJ, trust me when I say it is WORTH IT and he will truly make your day one of a kind.
---
Above and beyond
Reviewed on

9/25/2014
We could not have been more happy with Ideal Entertainment. Tim is personable, professional and incredibly easy to work with. We appreciated his managing of many details we didn't think about and some we just didn't want to worry about. The guests really enjoyed his humor and ability to keep them entertained and dancing. He even got some people on the dance floor I have never seen dance before. They got so into it. He did so much more than play music. He created a fun and engaging atmosphere. His attention to detail curtailed what could have been some potential problems and I was very grateful I listened to his suggestions not only in the planning process but also on the day of. Tim really knows what he's doing and when he says "I've got ya covered" he really does!
---
Best in Seattle!
Reviewed on

9/09/2014
Tim of Ideal Entertainment is truly a top-notch DJ, one of the best in Seattle. He is extremely professional while also being able to relate to you personally. Tim gave us great advice about how to choose songs and what types of songs work best for which parts of the wedding. He also helped us to feel calm and enjoy the moment on the big day. He made our wedding extremely fun. In fact, it was the best party we have ever experienced. Tim helped our wedding run so smoothly, and yet he was also able to do it all from the background without drawing attention to himself. Tim was an integral part of our wedding being an absolutely perfect, incredible day.
---
Awesome DJ/MC, he never let there be a dull moment!
Reviewed on

8/22/2014
Jessica B
Tim is awesome at what he does and Jake and I knew from the first time we met him, that he was our MC/DJ. He genuinely wants to get to know you as a couple so he can get the feel of how things should go. I really liked being able to log onto the Ideal website and pick and choose what I want or don't want. Then be able to go back if I change my mind. He kept the party going and knows how to handle people or situations that may arise and can adjust as needed. He is really there for the bride and groom and gives them their ideal wedding day. He can really transform a room too!
---
AMAZING!!!
Reviewed on

7/07/2014
Sarah K
Tim did our wedding in June and he did an AMAZING job!! He met with us prior to the wedding to pick out songs we wanted for different parts of the ceremony and reception. Tim gave us some great suggestions of songs to use and even let us listen to different versions of songs to make sure he played the version we wanted. During the wedding and reception the sound quality was great. Everyone could hear what was being said even though we had an outdoor wedding. Tim did a great job during the reception making sure we had everything we needed, including making sure we got drinks at dinner, and kept the evening running smoothly. We got lots of compliments on him and what a great job he did. I would highly recommend doing the "shoe game" as it was a big hit with all of our guests. I would hire Tim again in a second!
---
invaluable
Reviewed on

11/09/2013
Becky S
I couldn't have imagined a better DJ/emcee for our wedding! Tim is more than an DJ, he is a whole event coordinator! I have been to other events where Tim was the DJ... from over the top Halloween events to intimate gatherings and he has always been amazing. He rolls with the last minute changes or hiccups that are bound to occur (especially at weddings) and makes the whole process flow seamlessly. We were able to relax and actually enjoy our wedding day, knowing Tim was there for every detail. THANK YOU TIM!!!
---
Mrs. S
Reviewed on

10/05/2013
We hired Tim Humphrey of Ideal Entertainment for our daughter's wedding. He promised it would be a "magical" night and as promised, it was. He did a wonderful job. It was a beautiful wedding and he was a big part of making it very, very fun and exciting for everyone there.
---
Awesome Wedding DJ
Reviewed on

9/30/2013
Sara F
Tim from Ideal Entertainment was great! Professional (everything he set up looked great, he looked sharp, etc.), dependable (he was always on time, ran thing as he said he would, I did not have to worry at all that Tim would do what he said he would), organized, and highly personable. He checked in with me throughout the wedding planning process and made me feel at ease. I would highly recommend him!
---
More than a DJ!
Reviewed on

9/30/2013
Alison C
We used Tim Humphrey at Ideal Entertainment for our wedding and could not have made a better choice. He's a DJ but also acts as Master of Ceremonies, is amazing with timeline and activity suggestions, and does lighting as well. Aside from that, he's an awesome guy that you'll want as a friend. We initially hired Tim to DJ our destination wedding reception. A couple weeks before the event we decided that we weren't going to use stringed instruments for the ceremony after all, and Tim was more than willing to jump in and handle that as well. He was patient and incredibly helpful when we hadn't picked any key songs just a week before. I really wanted a great dance party and was worried that it wouldn't happen because it was so light out (yay for getting married on one of the longest days of the year). He kept the dance floor packed and everyone had an amazing time. Everything ran really smoothly and i would really highly recommend him. You won't regret it!
---
Worth every penny
Reviewed on

9/20/2013
Amanda T
Tim and I went to high school together and he was always friendly and sweet...but who knew underneath his cool exterior he was this amazingly talented man?! When my fiancé and I got engaged we met with Tim right away. I first thought we would just meet with him...he was extremely low pressure. Gave us questions to ask other DJ's, chatted with us a bit (we talked for over 2 hours!)...but Graham and I looked at each other after meeting with Tim and said "he's it, we need him". We didn't even have a venue yet!! Over the next few months Tim and I met a few times, and he was so helpful. When I was getting anxious about things, he'd calm me down and reassure me everything would be great... And damn, was it. Our wedding was spectacular. I was worried about a few things the morning of, but my fiancé and I walked into the ballroom and there was Tim, with all of the up lights, our monogram projected on the dance floor, it was beautiful. Our wedding was perfect. I almost skipped the shoe game (or newlywed game) but Tim told me not to, our crowd would love it...and they did!!! Tim is fabulous. He is an amazing DJ/MC, not cheesy at all, knows how to read the crowd and keep everyone dancing and is just a joy to work with. As my mother keeps telling me "Tim was worth every penny." Thanks Tim!
---
Tim Made The Night
Reviewed on

9/14/2013
Adam C
We had roughly 175 people in attendance at our wedding and reception. Tim was a perfect MC for the ceremony and worked incredibly well with the other vendors. And during the reception, he kept the events of the evening on time. However, the best part is that the dance floor was packed all night! We have people (two months later) still compliment the atmosphere, and that is in a huge part because of Tim.
---
Not just a DJ
Reviewed on

8/29/2013
Kathryn W
For me Ideal Entertainment is not just a DJ service I actually considered Tim to be my wedding consultant. Tim was there from the very beginning by making suggestions for venue locations, flower and cake vendors, should we or should we not have champagne. We met with Tim several times during our planning period and he kept us on track of what decisions needed to be made and by what date. The best part is when he is your DJ you can enjoy your reception that you have spent weeks and months planning. You don't have to worry about how everyone will get through the banquet table, when to cut the cake, throw the bouquet and garter; Tim has it all under control. Many of our guests were impressed with Tim's professionalism in running the show. As someone once said you only remember the bad DJ's and the good one's just blend into the party. Do yourself a favor and make your wedding reception one that you will enjoy along with your guests.
---
Tim was awesome!
Reviewed on

8/28/2013
jennifer s
I'll start by saying that my husband made an appointment for us to meet Tim and I did not want to go because it was out of our budget. We met anyway and after meeting Tim for the first time we decided to book him. We kept laughing and said its either he's a good sales man or he's that good. Turns out he was everything we wanted and more! He made suggestions that we didn't even think of, built us a timeline of how we wanted have our wedding day go, and was the best day of coordinator. Tim definitely kept the party going, had everyone dancing just as we had hoped for. I work in catering and see lots of weddings, Tim is on my preferred vendors list and I would recommend him to any and everyone! His prices are on the higher side but you will get what you pay for and you will not be disappointed if you book him. Thanks again Tim, we had the best wedding ever!
---
DJ Tim with Ideal Entertainment
Reviewed on

6/06/2013
Jessica H
DJ Tim is AHHHMMAAAZING!!!!!! We were very particular with our choice of DJ and had done a ton of research (along with our wedding planner) to find the right person for the job. We had heard so many horror stories from other couples who had nightmare DJ's and were often told that a DJ can make or break the ambiance and how much fun everyone has. So, initially we were a bit nervous. BUT WE HIT THE DJ JACKPOT WITH TIM!!! From beginning to end, he was fantastic to work with. His professionalism coupled with his super friendly personality made the whole process really pleasant and easy for us. The overall ambiance and enjoyment of our guests at our wedding was something that was top priority to us and Tim made sure that happened. The special lighting he had made specifically for us was elegant and beautiful. The music selection was huge for us as well, and he made sure that all of our special requests were carried out throughout the entire evening. Everything flowed really well from the ceremony, to the cocktail hour and then to the reception. The age range of people who attended our wedding was 16-85 and Tim made sure that the music selection was something that everyone would enjoy and get up and dance to; and EVERYONE was! I was told that there were people who didn't leave the dance floor the entire time! Not only did we have our guests coming up to us THAT evening to tell us how good our DJ was, but we STILL get comments about how awesome our DJ was and how much fun they had on the dance floor! The ONLY issue we had, was with the sound system during the reception portion of the evening. Many of our guests who weren't sitting closer to the front of the room, said that they couldn't hear the speeches or the introduction of our wedding party, but it was due to the acoustics of the room which DJ Tim really had no control over. And even then, Tim came prepared with another back up system just in case, which made it better than what it would have been if he hadn't used it. Overall, we would HIGHLY recommend using DJ Tim if you want to have your wedding (or any party for that matter) be a HUGE hit!!! I know our wedding will be talked about for years to come because of how much fun everyone had. We can't give enough thanks to DJ Tim for being a huge part of making our night so very, very special!!! :) Jess & Nick
---
Meet The Owner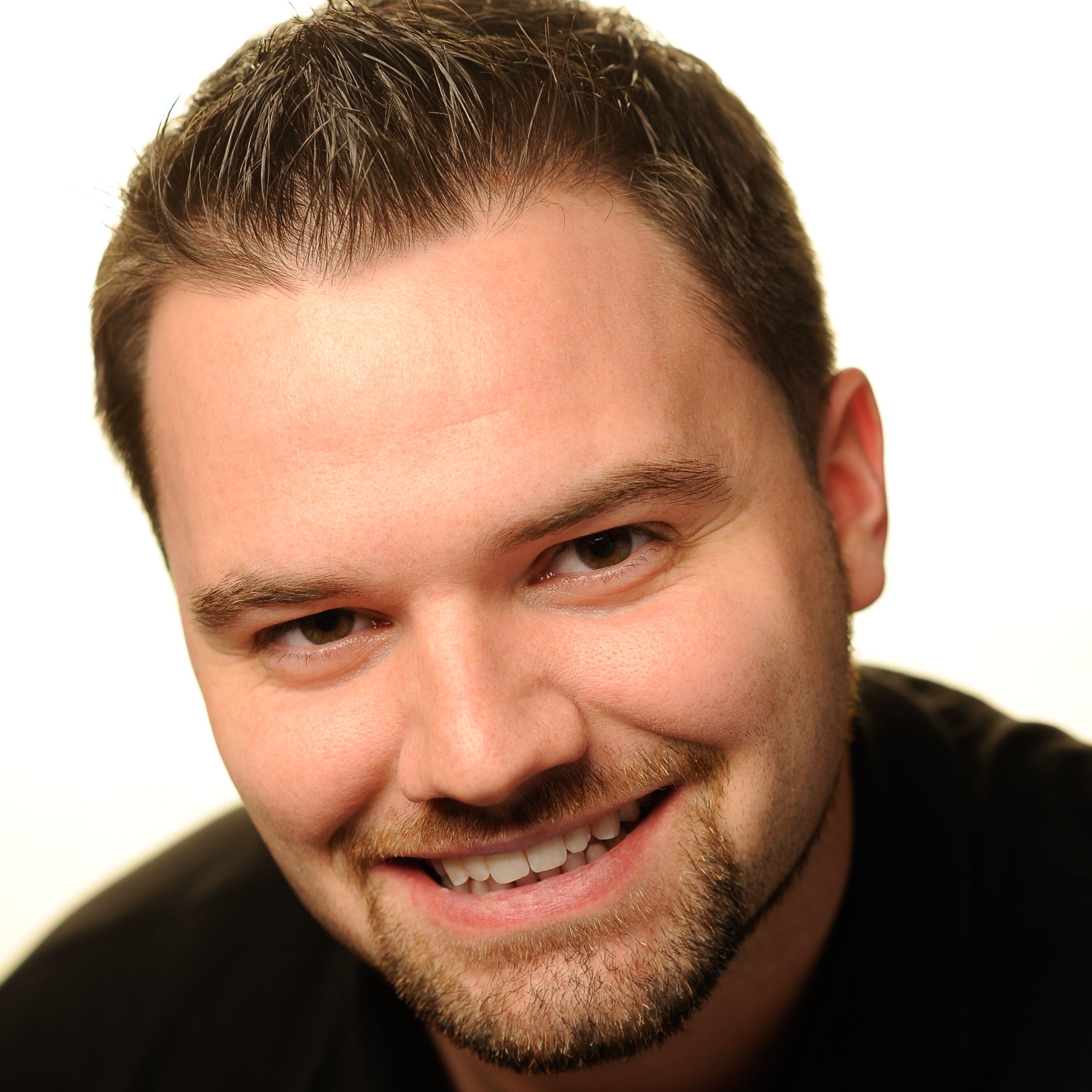 Tim Humphrey
What's better than what I have to say about me? Seeing what others have to say about me here: www.idealentertain.com
Send Message