Home

indigo photography • videography
About this Vendor
Elegance, artistry and pure coverage.
Details
Bridal Portraits, Engagement
Contact Info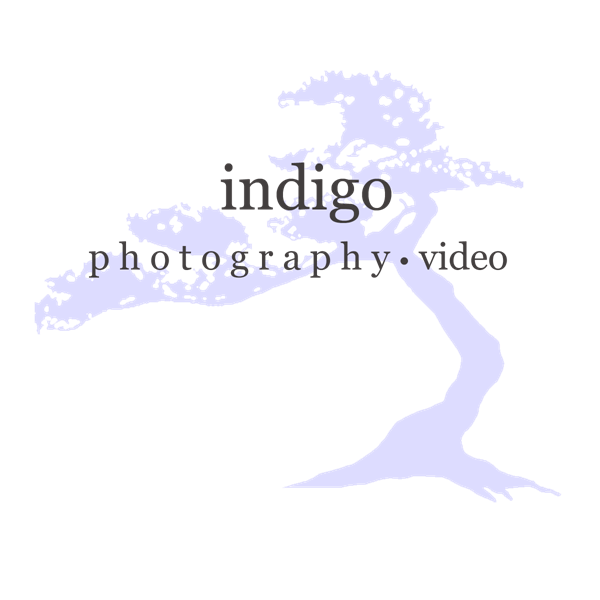 136 Brevard Ct., Charlotte, NC
Reviewed on

7/25/2015
Kate M
Apologies for this review being a year late, but we used indigo photography for our engagement shoot a little over a year ago and had a great experience. Our photographer was Stephanie and it was such a pleasant, fun, and memorable experience. We had such a great time and were so pleased with how the shots came out, we're having them do our newborn photo shoot in the fall! Definitely worthy of anyone's business, the rates are reasonable and the photos are top notch.
---
Reviewed on

6/30/2015
carly k
Indigo did a great job! Easy to work with and we had so much fun at our engagement pics and ultimately at our wedding! Can't wait to see the final pictures and relive our amazing day
---
Reviewed on

5/27/2015
Ashley S
Oh Amanda!! Words could never explain how much amazing talent Amanda Pagano has! I have watched her videos for years before I got the honor of having her film our wedding this May. Her videos are always amazing and I cannot wait to see ours! But let's not forget to mention how incredibly fun she is to work with! Her positive, vibrant attitude is so much fun to be around, especially on your special day! She got so excited about the footage and couldn't stop smiling with us. It was the happiest day of our life as a couple, and Amanda added even more joy to that! We were so blessed to have her as a part of our day and would recommend her to any and everyone we know!! Her footage is priceless and will be worth every penny and more! Thanks again Amanda for being one of our absolute favorite "vendors"!!
---
No regrets
Reviewed on

4/17/2015
Olivia
Andy and his second shooter, Gina were fabulous. They were worth every penny and more. Some of our favorite moments happened while we were shooting. They even captured moments that we weren't expecting. Andy made us feel comfortable. He was like an old friend! My grandmothers are still raving about him.
---
Fabulous!
Reviewed on

1/22/2015
Hannah D
Like most brides, I was very particular when it came to choosing my photographers. My husband and I are naturally camera shy and the thought of my wedding day turning into a photo-fest reminiscent of prom made me queasy! From the moment I first met Jay, I knew he understood my hesitations and was confident enough to capture our wedding without shoving a camera in my face for hours on end. I booked Jay and Mimi first for my bridal portraits. The shots came out even better than I imagined. Not only do the photographers at Indigo understand the importance of lighting and know how to capture an individual's personality, they're also fun, relaxed and enjoyable to be around, making my shyness a non-issue. When I got my pictures back from our wedding day, I was elated. Jay and Mimi captured every moment and every detail. I didn't receive a series of posed, cookie-cutter formal portraits; instead, I received pictures capturing memories of my grandmother's laugh, my husband's excitement, my aunt's dance moves and my father's tears. They captured the moments I missed and the moments I'll never forget. From a practical standpoint, Indigo's prices are extremely reasonable and their professionalism cannot be understated. They know how to stick to a timeline, make the evening flow smoothly and ultimately, deliver exactly what the bride and groom want. Anytime I need a photographer, I'll be calling Indigo.
---
THANK YOU THANK YOU THANK YOU
Reviewed on

12/05/2014
Tonya U
We are so pleased and happy with Indigo! We just cannot say enough good things. Our photos are amazing and captured all the moments that we didn't even realize were happening. Thank you to Stephanie and all the wonderful people at Indigo!!
---
Fun and professional!
Reviewed on

11/24/2014
Dana M
Jay and Mimi were the photographers for my bridal portaits and our wedding. They are able to capture the traditional staged shots but also provide excellent editorial looking shots. The pictures they captured at the reception that were candid bring back so many happy memories. Not only that, both Jay and Mimi were a lot of fun. They know how to make you laugh while also getting the job done. In the weeks prior to the wedding, they communicated with us frequently about our wedding day schedule and what we wanted. They responded quickly and were always very informative. We also met with them the week prior to the wedding to go over expectations and how the wedding day would go. Not only that, but they gave great advice on how to make the wedding fun. This made for great pictures! I would definitely recommend using Indigo Photography!
---
My daughter's weddding
Reviewed on

11/24/2014
Indigo Photography was amazing! The photos were beautiful and they captured the entire experience for us to relive. I would sincerely recommend them to anyone. Their work is absolutely amazing!
---
Awesome!
Reviewed on

10/25/2014
Dalissia B
I had a wonderful experience with Indigo! They were very professional ! We had wonderful and unique photos! I got a lot of compliments on them! I would hire them again for sure
---
Simply the Best
Reviewed on

9/18/2014
Lisa M
Im one of the last of my friends to get married, and everyone advised me that you get what you pay for when it comes to photographers. I found Indigo on the higher end but definitely competitive in their pricing, and they are worth every penny! Andy is fantastic, approachable, hilarious, professional and just the best!!
---
Wedding Pictures
Reviewed on

9/08/2014
Whitney S
Jay and Mimi were amazing! They made my husband and I so comfortable from the first meeting. They are complete professionals. They helped make sure that everything ran smoothly. Are engagement photos and wedding pictures all came out amazing. They did a great mix of posed pictures and action shots. I look at the pictures and still get butterflies! I would recommend them to every bride!!
---
Excellent!
Reviewed on

7/24/2014
Brittany L
Mimi and Jay did a phenomenal job on my wedding photographs. They made me feel at ease and captured the most important moments of my big day. I am so impressed with their work and will be referring them to everyone I know. Thanks so much!
---
Loved Indigo
Reviewed on

7/23/2014
Jenna L
Jay and Mimi at Indigo did an incredible job photographing my wedding. I could not have asked for a better team. They were able to use the most seemingly ordinary locations and turn them into the most extraordinary photographs. (For example, when I show off one of my favorite photos, no one can believe that the background is the parking garage next door to the hotel). They can take great pictures anywhere. My husband and I had a difficult time selecting the pictures for our wedding album because there were too many great ones to choose from. Jay and Mimi were professional too; they were always available for questions, responded to emails quickly, and arrived early to each event. I would highly recommend them.
---
Indigo Photography ROCKS!!!
Reviewed on

7/01/2014
Amanda J
Booking Indigo was one of the first things I did when starting the wedding planning process, and it was also one of the smartest! From the moment I met with Jay and Mimi, I knew that I wouldn't have to worry or stress about having absolutely amazing photographs of my special day. They are true professionals who have absolutely amazing talent, and they are also so very easy to work with. They did my bridals and wedding pictures, and I could not be happier with the end result! They are phenomenal and beautiful!!! Not one special moment or detail was left out of the story of our wedding day; Mimi and Jay were constantly shooting from the time they got there until after we left our reception. I would recommend them to any bride many times over!
---
Great attention to detail!
Reviewed on

6/30/2014
Angela S
Jay and Mimi at Indigo are amazing! They were one of the easiest vendors that we worked with. Planning a wedding is like nothing else. It is so easy to get stressed out. From our first meeting we knew Jay and Mimi were knowledgeable, easy going, and passionate about what they do. I needed to be comfortable and trust them so that I wouldn't have to micromanage every shot that was being taken. I have seen professional shots from other photographers at other weddings where necklaces are twisted, props are off center, hair is a mess, etc. Jay and Mimi made sure every shot was perfect. Their pricing is very reasonable and the packages can be easily adjusted to fit your needs. We LOVE our pictures and cannot thank Indigo enough!
---
Phenomenal Photography!
Reviewed on

6/09/2014
Maria S
I won this photography package at a bridal show. Jay and his team are just phenomenal. They are so professional and so creative. The end result is so stunning. We have our photos for a lifetime-- such great quality. Thanks so much to Jay and Mimi for our amazing wedding pictures!
---
Best decision we made for our wedding!
Reviewed on

12/02/2013
Jennifer S
I have nothing but amazing things to say about the Indigo Photography team. Andy shot our wedding on 9.21.13, and the final images far exceeded our expectations...they were stunning! Andy was so professional and a joy to work with, and everyone at our wedding was commenting about how passionate our photographer was. Andy's enthusiasm makes you excited about your wedding photos! I especially liked how Andy was able to capture images without us even knowing he was taking a picutre...this made for some really sweet moments that we didn't expect to be caught on camera. I would recommend Indigo Photography to ANY bride who wants beautiful images of her big day. They are a must!
---
Wonderful!
Reviewed on

11/10/2013
Audrey P
We worked with Andy for engagements and wedding photographs. Awesome! Everyone commented on how fast we finished formals and how hard Andy worked to get all the great shots! My wedding party loved working with him. Smooth and perfect! No staged shots!
---
Pictures to Capture Your Love Story
Reviewed on

10/25/2013
Euphemia M
From the moment my husband and I met with Andy, we were impressed. He has a vision and confidence that immediately set him apart from others we had spoken with. His pictures are breathtaking - we knew we were in good hands after browsing through his impressive portfolio. What we didn't realize from that initial meeting was the extraordinary dedication he commits to ensuring your photos are thorough, beautiful on your wedding day. He arrives early and leaves late - and with an eye of a journalist, he captures the nuanced details and candid moments that depict the immortal wedding day. His talent is in charming the wedding party and setting everyone at ease with a humility that only underscores his confidence. Our wedding had a modern theme, and he used the downtown atmosphere in imaginative, daring ways. At one moment, he stopped traffic to capture a candid shot of the wedding party - literally lying down in the middle of street to capture the majestic skyscrapers framing us. His commitment was evident in our final product - we were blown away by the photo-narrative of our giddy, raw, and romantic moments. We give Indigo our highest recommendation for capturing our most treasured memories.
---
Best photography and people ever!
Reviewed on

10/09/2013
kim k
We had a destination wedding in Punta Cana DR in May of 2013. We couldn't ask for better photographers. Jay and Mimi we're not only fabulous photographers but great people to be around. They really make you feel comfortable and are a blast to be around. Their expertise is just amazing, I didn't have to worry about anything when it came to the photography. They go above and beyond every time . When we got our proofs we were in aww .. Couldn't have asked for better pictures.. They captured every special moment and then some. Indigo is my photographers for any life event I need them for....
---
Perfection!!!
Reviewed on

9/21/2013
Lindsay D
As soon as we walked through the doors of Indigo, I knew that we were a match made in Heaven! Jay and Mimi are the best!!!! Their laid back personalities and impeccable talent made the experience priceless. They were an absolute pleasure to work with. They always got the shot, but you didn't even know that they were there! Our pictures are AMAZING!!! As a couple heading down the aisle, it is a no brainer to select Indigo as your photographer!!! Thanks again for making our day even more special with your presence!
---
Words can't describe how happy we are with Indigo
Reviewed on

8/28/2013
ericka d
Indigo was our first, and only choice to shoot our wedding, no question. We did look/price around because it's what they tell you to do, but in the end I knew who and what I wanted, and it was Andy & Indigo. Our experience with Indigo was amazing, from the first inquiry to post-wedding wrap up. Holly was amazing to work with on the booking, contract, add-ons and payments, she was responsive, professional and timely. Andy was amazing. He made our wedding. It was a relief to work with someone who believed in our vision as much as we did, and did not turn their nose up for a small, afternoon, 50 person wedding. He embraced it and his excitement made us even more excited! We were not up-sold on anything, and we were not promised anything that could not be delivered. Our photos are beautiful and capture the day perfectly. I still can't describe how happy we are with Andy and his team!Don't think twice, book them NOW!
---
Amazing!
Reviewed on

8/28/2013
Mesha B
We booked Indigo right from the beginning of our engagement! We absolutely knew that we wanted them and wanted to make sure that we got them. Jay and Mimi were truly a dream to work with. So laid back, but made sure that they got "the shot." We can't thank them enough. Our pictures were simply amazing. They captured every moment and then some!
---
AMAZING!
Reviewed on

7/19/2013
Rachel S
There is nothing but excellent things to say about our experience working with Andy and his team from Indigo. They were highly recommended by our wedding planner and we could have not made a better decision by choosing Indigo for our wedding! They are extremely professional and personal, and were amazing at taking us through the whole planning process. With us not living in the area, they made it easy to communicate via email and phone. Andy is an exceptional photographer and captured our wedding day with such unique, fun, dramatic, and gorgeous photographs! All of our guest were amazed and couldn't stop talking about him and his team! When we received our photos, we were blown away with how well they captured the special moments throughout the entire day! Everyone still talks about how amazing the team was and how the photos turned out! We couldn't have asked for a better photographer! Many thanks to everyone at Indigo for an excellent job at capturing our entire wedding day for wonderful, everlasting, memories!
---
Gorgeous Wedding Photography!
Reviewed on

6/04/2013
Lilla C
My now husband and I selected Indigo Photography's Stephanie Pulliam to shoot our engagement photos, rehearsal dinner, and wedding as well as my bridal portraits. All of the photos have been SIMPLY AMAZING, and we cannot say enough about Stephanie and her gorgeous work. She had a way of making us feel relaxed in front of the camera and was able to capture our emotion as well as the little details that will enable us as well as our family and friends to re-live those special moments. Stephanie was extremely responsive, accommodating (she went above and beyond), passionate, and creative, and, thanks to her, we have many, many beautiful photos that we will cherish for a lifetime.
---
Send Message