Home

Infinite Photography, LLC
Details
Online Proofing, Digital Files, Second Shooter Available, Photo + Video
Contact Info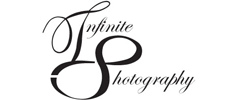 'Infinitely' Amazing
Reviewed on

9/09/2015
Paige G
After several months of intense (insane?) photographer research, I found Danielle at Infinite Photography and met with her amongst the "short list" I had narrowed it down to, and then finally decided she was what I was looking for. I could NOT have made a better choice! Her and... Read More her partner, Emily, were both fabulous. We had engagement photos done with Danielle, which was well-worth it because we got beautiful pictures and an opportunity to learn how to photograph with her which was priceless. At the wedding, her and Emily were right on time, maybe even early, and ready to go as soon as they got there. Emily worked with the guys, and Danielle with us girls, and my bridal party loved them. Even wedding guests were coming up to me telling me that the photographers were so good at blending in and fitting in during the wedding. This was important to me because we had a large wedding with 175 people, and I wanted photographers who wouldn't be obtrusive but could also get right up in there and get the shots of the crowd! Finally, we got our pictures back this week and I was blown away at how they far exceeded my expectations. There is a shot, or several, for basically every single thing that happened that day. She seriously made my wedding look pinterest-worthy. (Sorry, pinterest plug, but it's true, and I know other brides can relate to this :) She made our wedding come to life. We'll have this forever, and I can't thank her enough.
---
A professional and fun wedding photographer
Reviewed on

12/29/2013
Caren B
My wife and I couldn't have been happier with our choice of Infinite Photography for our wedding. Danielle Noon and her assistant Emily were a pleasure to work with—both talented and professional. They made us look great in our wedding photos and we love sharing our albums with... Read More friends and family. We knew about Infinite Photography because Danielle had shot the wedding of some close friends. Still, good photography was extremely important to us so we checked out other options—looked at websites/portfolios and spoke with proprietors. Nobody came close to offering the quality and service we knew we would get from Danielle. Danielle has an artistic eye, but she is also very easy-going and down to earth. Starting with our engagement photo shoot, she was incredibly flexible and went with the flow of our ideas for where to shoot. But she always managed—with no advance planning—to get the best possible shot out of every context. On the wedding day itself, Danielle and Emily were with us every step of the way from noon until well past midnight. They struck a great balance between choreographing the best shots and going with the flow of the moment. They were also very efficient about wrangling families and wedding party to get the mandatory shots without dominating everyone's time. We did shots at the church and at the reception venue and were still done in plenty of time to attend cocktail hour. Throughout the ceremony and reception, Danielle and Emily were thorough, but unobtrusive. Danielle is quite busy, and we did wait almost two months after the wedding to get our proofs. But when we saw them it was worth the wait. Choosing Infinite Photography was a great decision on our part, and we give Danielle and her staff our highest recommendation.
---
Highly recommended!
Reviewed on

12/16/2013
Danielle was wonderful. She was professional, prepared, and a lot of fun! She was responsive to all my emails and calls, she gave great suggestions and advice and she was probably my most prepared vendor on the day of the wedding. She had the day of schedule memorized,... Read More remembered all the shots I hoped to get, and between her and the second shooter, we have so many wonderful pictures of our wedding day. The shots were creative yet traditional- which is exactly what we were looking for. I would recommend her to anyone I know getting married!
---
DANIELLE CAPTURED THE MOST STUNNING MOMENTS!!!
Reviewed on

10/08/2013
Jenn R
Danielle was the PERFECT photographer to capture our day!! She, and her assistant, were not only great at shooting beautiful and unique photos, but also extremely friendly and fun to be around!! In fact, she ended up giving us a ride to our reception venue! Very helpful,... Read More creative, and accomodating all day and night. And she worked well with the other vendors (DJ, caterer, venue event coordinators, etc.) to execute and capture all the night's important moments. I would Infinite Photography, LLC to ANYONE!!! Thanks, Danielle!
---
She made the day even better!
Reviewed on

4/18/2013
David S
Even though my bide was a bit 'stressed', Danielle brought a smile and a sense of control into the chaotic environment that a wedding brings. I was impressed on how she communicated with us throughout the picture taking process. She made us laugh which is awesome because it... Read More relieved a lot of tension. Most importantly the quality of the photographs was second to none. We are very happy with the pictures and my new wife has been mailing photo albums to family, she's so excited about them!
---
My experience
Reviewed on

3/20/2013
Karla S
I found Infinite Photography on theKnot, and after reading some great reviews, I checked out Danielle's(the photographer and owner) work on her website. I was really impressed with her vison and her style. On our wedding day, we requested an extra photographer to take pictures... Read More of the Groom and groomsmen as they got ready for the day. We were very happy with the two additional photographers Danielle chose to accompany her. All of our pictures came out great, and we were happy that she was very easy to work with, and had great ideas. After our Wedding Day, Danielle kept us updated on the progress of our photos and album , and we were happy with the quick turn-around time in which we received our proofs. I should also mention that Danielle will provide ALL of your wedding pictures with the rights. I know most photographers either charge extra, or give you the pictures with the word PROOF smeared across them. Danielle was great to work with!
---
Beautiful Photography!!
Reviewed on

12/31/2012
Erin W
From the first time meeting Danielle, we knew that we found the perfect photographer for our wedding day! She was so personable, taking the time and energy to get to know us, making sure our photos truly represented who we are as a couple. Danielle and her team were... Read More professional and so detail oriented they were able to capture the whole day in such a beautiful and creative way- from décor, family portraits, artistic couple shots, and the priceless candid moments that we will forever cherish! They were so easy to work with and unobtrusive we not only had many compliments from our guests saying how nice our photographers were, but also how comfortable they made our guests feel throughout the day! We could not be happier with our choice to have Infinite Photography shoot our wedding day! We are thrilled with our photos and are so thankful to Danielle for creating GORGEOUS photographs that we will cherish for a lifetime! Thanks again Danielle and team!!
---
Amazing!!!
Reviewed on

9/04/2012
karolin k
Danielle and her team were amazing!!! We could not have asked for a better photographer. Her creativity and passion for taking that perfect shot allowed us to capture all those moments we will never forget! From the engagement shots to the wedding photos, Danielle has been... Read More great in creating once in a lifetime photos that we will keep forever. Thank you Danielle for being so creative and taking our wedding photos with all your heart!
---
Gorgeous photographs by Danielle
Reviewed on

1/20/2012
Jennifer G
Thank you so much for capturing our wonderful wedding day on film. We knew we made a fantastic choice with you as our photographer after we saw our gorgeous engagement shots. Your coverage of the wedding was amazing, and we love looking through the photographs. Thank you for... Read More being so kind, so easy to work with, and for making such beautiful art. We are so thankful we have your photographs to bring our minds so vividly back to our wedding day in the years to come.
---
Amazing and Talented Photographer
Reviewed on

12/02/2011
Jennifer K
Danielle came up with lots of innovative ideas to help our pictures stand out from every other wedding pictures I see. I would definitely recommend her to all my friends! She is not only super talented, but so sweet and attentive to detail! She listens to you and doest push her... Read More opinion on you, so you get the photographs you really want. I am SO GLAD we found her!
---
Krug - Fagan
Reviewed on

11/02/2011
Amy K
Danielle and team were wonderful and couldn't have picked a better company for my wedding photos. They arrived early and were sure to get a picture of every special moment throughout the day and even all the photos I specially requested. Very professional and would recommend... Read More them to anyone. Thanks again Danielle and team!!!
---
pleasant and professional
Reviewed on

10/12/2011
Amanda L
I was extremely happy with Danielle and her assistant. They were so easy to work with, not pushy at all, and even several of my guests commented on how pleasant the photographers were during the reception. The photos are gorgeous, and they chose a wide variety of background... Read More settings for each group of shots. I would highly recommend them.
---
wedding shoot
Reviewed on

8/02/2011
Allison U
Our photography experience was ok. While our communication with the photographer was open and continuous and our photographs were very beautiful it was a little frustrating that our photographer didn't take more of a lead when shooting. We found that we had to direct our... Read More bridal party/family into place for the pictures to be taken. We had just hoped for our photographer to be more direct and assertive during the actual shoot.
---
Amazing
Reviewed on

7/18/2011
Valeriya F
Danielle was amazing. I could not have asked for a better photographer!
---
Fantastic Photogrpahy
Reviewed on

4/29/2011
lisa k
Infinite Photography, LLC Garwood, New Jersey 07027 See All Reviews Services Used: Photography 4.7 out of 5.0 Quality of Service: 4.0 out of 5.0 (4.0/5.0) Responsiveness: 5.0 out of 5.0 (5.0/5.0) Professionalism: 5.0 out of 5.0 (5.0/5.0) Value For Cost: 5.0 out... Read More of 5.0 (5.0/5.0) Flexibility: 4.5 out of 5.0 (4.5/5.0) I would highly recommend Infinite Photography. Danielle takes amazing pictures and manages to capture every important moment of your day. She is very detail oriented, which we loved because she was able to capture the decorative details of our wedding, as well as those candid moments you were hoping to savor. She and her staff are unobtrusive, you do not even realize they are there (and neither do your guests!). Danielle also worked very well with all the other vendors, and our videographer liked her so much they began to work together. We are beyond happy with our wedding album. It tells the story of our day in a very modern, creative, artistic way. I wish I could post it to show all of you. Anyone reading this review should go onto her website and set up a consultation. We interviewed 10 photographers before we found her and could not be happier!
---
Beautiful Photos!
Reviewed on

3/06/2011
jennifer s
Infinite Photography was very helpful and the pictures are gorgeous! We would recommend to anyone. Danielle and her assistant were very professional, arriving early and covering every aspect of our special day. We are very happy with the photos and cannot wait to share them... Read More with our family & friends.
---