Home

Inn At Westwood Farm
About this Vendor
Serenity with pastoral views
Make your special day the most memorable. With its lush gardens, peaceful landscape and model accommodations this 15 acre farm in scenic Central Virginia is the epitome of a picture perfect wedding. The innkeepers will tend to your lodging, ceremony and reception needs with the utmost care.
Amenities + Details
Amenities
Indoor Ceremony Area

Kosher Available

Liability Insurance

Liquor License

On the Water

Onsite Catering

Onsite Overnight Accommodations

Onsite Parking

Onsite Wedding Consultant

Outdoor Ceremony Area

Outdoor Reception Area

Outside Caterers Allowed

Site Fee

Tented Area

Valet Parking

Wheelchair Accessible
For more details about amenities, please message the Venue.
Inn/B&B, Unusual/Alternative
Contact Info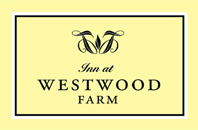 12256 Montford Road, Orange, VA
Book here for the ideal Rustic Wedding!
Reviewed on

10/31/2013
Bethany S
Where to even start...my wife and I were married here last Saturday (9/28/13). The setting is only surpassed by how amazing Jay and Elizabeth are. You would swear they've been doing this forever. Every single detail was covered and things we hadn't even thought about were seamlessly handled. If you want a farm style wedding with the attention to detail of the ritz, this is your place.
---
Lovely Wedding Site
Reviewed on

6/02/2013
Angie C
Jay and Elizabeth lovingly restored the inn and made it an ideal representation of all that is appealing about central VA. Classic accommodations with modern conveniences, elaborate landscaping on beautiful farmland, and a relaxed, unpretentious atmosphere. Jay and Elizabeth display a warm patience that separates them from other innkeepers and event hosts. They treat you like family and work extremely hard to insulate you from the stresses and surprises of orchestrating a large affair. We unintentionally picked an inexperienced caterer who made things "interesting" for Elizabeth, but she diligently educated the staff on successful execution. Friends and family unanimously complimented us on picking the "perfect" location for a "perfect" wedding. Our first thought as we drove away from our wonderful weekend was, "why would anyone *not* get married here???" There is a reason why every review of this venue mentions Elizabeth and Jay by name - they are lovely people and are a hoot to spend time with; we can't wait to return for a visit and reminisce about our great experience!
---
Absolute Perfection
Reviewed on

5/27/2010
Kate S
The Inn at Westwood Farm is AMAZING. My wedding day was like a fairy tale and it was all thanks to the Innkeepers Elizabeth and Jay. The Inn's grounds have breathtaking scenery, and the Inn itself is gorgeous. Even before the wedding weekend, they worked so hard to make sure that our wedding was exactly what we wanted. Meeting with us and our families several times and endless emails. They never tired of my questions or changes. Our wedding day was so much more perfect than I even dreamed it could be. To put it simply; we were taken care of like family. With a professional and caring demeanor, Elizabeth and Jay took care of all of our requests and needs. They made the wedding what it was - fabulous! And their inn is the most beautiful mix of modern, clean lines with a classic elegant feel which made us feel so luxurious and well appointed - and at the same time very at home. They took care of finding all of our vendors - florists, caterers to rentals. We had already booked our photographer and DJ, but I am sure that they would have had excellent recommendations for those as well. Their recommendations were invaluable, as we had the most scrumptious food, and flowers that were so beautiful that when I first saw them I broke out in tears. The caterer, Paul Diegl of REAL FOOD, was accommodating, friendly and professional as well as extraordinarily talented. The food was amazing and the service was beautiful and so well done! All of our guests raved about the food - which we knew they would after the tasting. And the flowers were unbelievable. Jenn Pineau of Sugar Magnolia's is so gifted. The flowers were simple, elegant, and almost ethereally beautiful. I cannot explain well enough in words how wonderful the flowers were, and how in all of the weddings I have attended in the last 5 years, these were the best floral arrangements I have ever seen. The value of what we paid for compared to what we received was incredible. This was the most beautiful, elegant and classic wedding site of any I had seen. With the most personal, professional and courteous service! My only complaint (even it is even an actual "complaint" - more like a side-note) is that Elizabeth was very hands-on. I was attempting to be a little DIY with the seating chart, place cards and burlap fabric table runners. She helped cut the fabric and set the table runners, wanted to put out the place cards, arranged the linens and oversaw everything that day. I had not expected this at all, and had arranged for my sisters-in law to come over and take care of it. I felt like I caused Elizabeth stress with her taking all of this on herself and I wish I had communicated better that I was having all of these details taken care of, just a little later. But she seemed to expect to be doing these things and this was just a characteristic of her personal service and attention to detail. The very same characteristic that makes the inn as wonderful as it is. Overall, this was the best experience I could have ever hoped for and if you have your wedding at the Inn at Westwood Farm, you are one lucky bride!!
---
Exceeded all Expectations!
Reviewed on

11/19/2014
When we started planning our wedding we had a blank slate to work with in terms of "where", anywhere between New Jersey and North Carolina would have worked, but when we visited the Inn at Westwood Farm we immediately knew it was the perfect place for us. The Inn and the grounds are beautiful with a perfect red barn that gives it a truly rustic feel, not to mention the cutest donkey ever, who was a huge hit at our wedding! I don't know how we could have executed the wedding without all the help from Elizabeth and Jay, the innkeepers! They really go above and beyond to make sure everything is perfect. Elizabeth is unbelievably organized and thinks about every detail of the day. There were numerous things I never would have thought of, but she was on top of everything! By the end, Elizabeth and Jay felt like dear friends, and they treated us the same. I also loved that my family was able to stay in the 4 room inn. It was the perfect size for us. It would also be great for the bridal party, but I thoroughly enjoyed the extra family time over delicious breakfasts! Our guests could not stop talking about how beautiful the location was and marveling at how we managed to find such a perfect place! Our wedding day could not have been more perfect, and much of that is thanks to the location and hard work of Elizabeth and Jay!
---
DC does Inn at Westwood Farm
Reviewed on

10/02/2014
Katie S
From the moment my husband-to-be and I stepped on the property, we knew the Inn at Westwood Farm was going to house all of the memories from our wedding day. The innkeepers, Jay and Elizabeth, were welcoming, joyful, and confident they could help us plan the weekend of a lifetime. Their property is beautifully maintained with sunflowers, shady trees, and the perfect red barn that tickled our photographer's fancy. We were fortunate to have just enough space to invite our brothers and sister to stay with us at the inn for the weekend. Breakfast with my bridesmaids & mother on Saturday morning was superb. As a bride, I was thankful that my bridesmaids were allowed to take over the second floor of the Inn to prep ourselves and bond one last time before I walked down the aisle. Elizabeth was thorough and fantastic with details while Jay went with the flow, happily following through with each of our requests. The weekend we spent this past summer at the Inn is truly cherished. Our guests loved the ambiance. From the chickens, to the donkey, to the barn & sunflowers, everyone took advantage of the natural beauty of the farm. Our photographers are eager to come back! We loved every moment we spent at the Inn at Westwood Farm and are happy to now call Jay & Elizabeth our friends. We look forward to returning for our future anniversaries and weekend retreats from the city.
---
Send Message