Home

Inspirations Bridal and Formal Wear
Details
Bridesmaid Dresses, Flower Girl Dresses, Wedding Dresses, Dresses, Fashion
Contact Info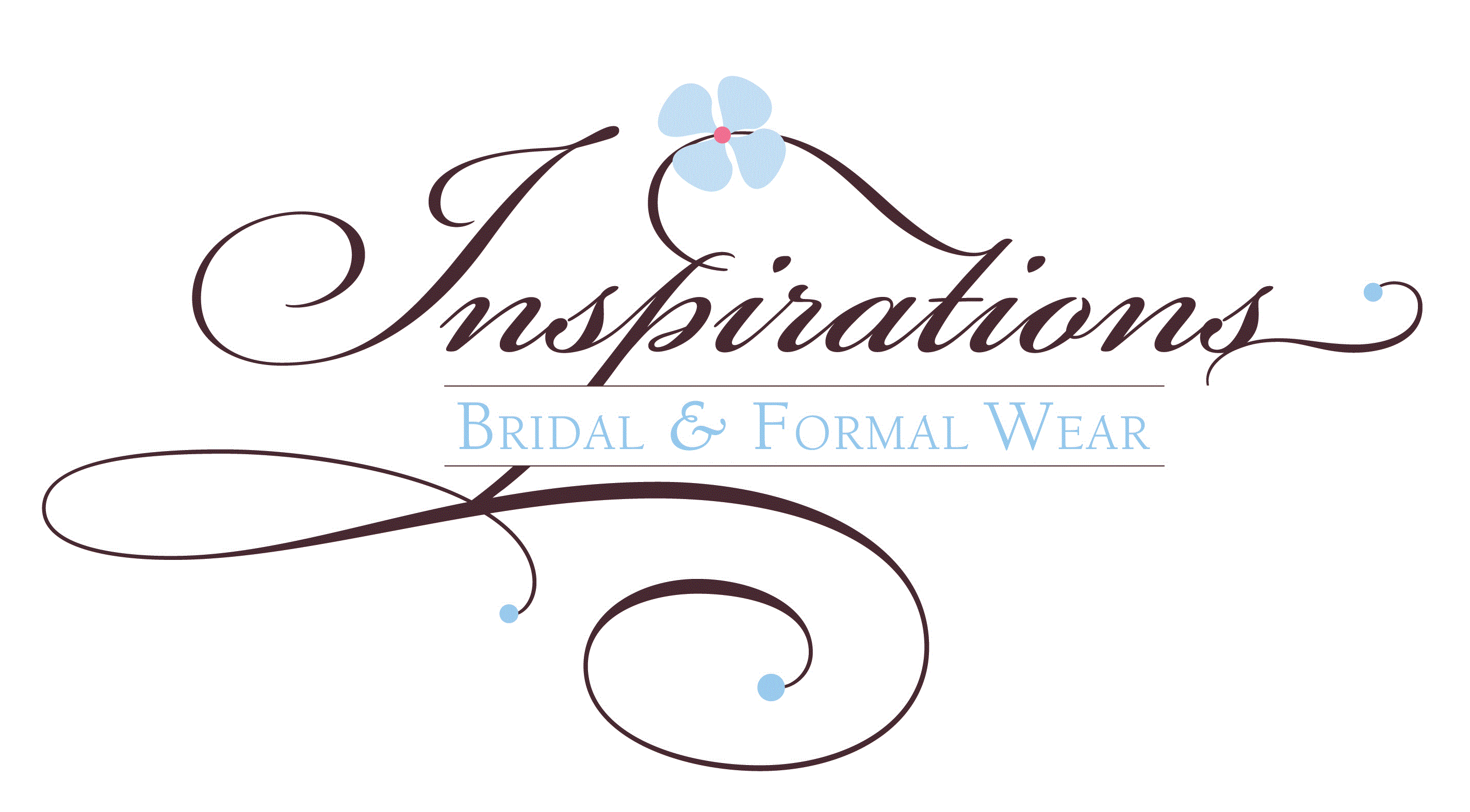 Reviewed on

10/10/2016
Alyssa D
If you're looking for a small intimate place to try on dresses and feel beautiful, Inspirations Bridal is perfect. I was able to find my dress in little under an hour because I felt calm and it was quiet enough for me to think and really figure out how I felt in my dress. There... Read More was enough space for 6-8 people even though I only brought one person with me! It was in the best price range for me because it was off the rack but everything else was reasonably priced as well. Everyone was super helpful and fun to work with. I would recommend Inspirations Bridal to any bride looking for their perfect dress.
---
Perfect!
Reviewed on

9/28/2015
Tiffany W
I could not have picked a better bridal shop. They were so personable and really created that bridal moment for me! The shop is so cute and romantic and the gowns they have are all so stunning!!!
---
True Professional
Reviewed on

9/22/2015
Renee S
Not only did they help me find the perfect dress for my big day but they accommodated me when I wanted to go back in and try on belts! No problem at all on them. The team there is so sweet and love what they do which shows in their work! Top notch salon in this small Valley!!
---
The Most Friendly Shop Around!
Reviewed on

8/19/2015
Cyrena B
I went to 5-6 shops in MA and NH before going to this one in my own backyard and it's where I should have began. They had a good selection, were super friendly, and had my dream dress. They let me come in multiple times to show multiple people, and accommodated my last minute... Read More requests every time. What a diamond in the rough!
---
Simply the Best!
Reviewed on

10/23/2013
Melanie A
Caitlin and Megan were amazing. We went all the way to NH from CT to look at this one dress. Of course I didn't end up with that one, but one just like it that Megan actually pulled for me. They were so helpful from dress selection to veil colors to accessories, it was... Read More everything I could have ever hoped for in an appointment. They even shipped the gown to me with an adorable bridal emergency kit for the wedding day and references for alteration places down in CT. I would recommend these gals to ANYONE even coming from far away. Service was worth it and their prices were great!!!
---
The Best!
Reviewed on

10/15/2013
Elise B
Amazing service, beautiful gowns and awesome experience!
---
Incredible Staff and Spectacular Dresses!
Reviewed on

10/07/2013
MAUREEN P
This is the one and only stop I made and left with my wedding dress the same day. Caitlin and Meghan were so helpful in finding me the perfect dress. The gowns are so beautiful, it was hard to pick just one! Caitlin matched the perfect veil with my gown and had me feeling like a... Read More princess in no time :)The store is clean, modern and definitely a very comfortable environment.
---
A gem of a shop
Reviewed on

8/29/2013
Cathleen A
I started my wedding gown search at Inspirations Bridal Shop, but never needed to go further as I found the perfect dress on the first day. I had in mind something that it turned out was not flattering on me; the girls brought over a gorgeous dress that fit and flattered me... Read More perfectly. They have many dresses to choose from, all designer and current, but as it turned out my dress was from last year and was the "floor model" so I paid about a quarter of the original price. I also right away found adorable age-appropriate dresses for our 12 and 13 year old daughters, who were my wedding party. We ordered those new, and they took 3-4 months to come in, just as promised. The shop does not do alterations, but they have recommendations for those who need them. The girls there were very sweet, attentive, and helpful.
---
Love my dress!
Reviewed on

7/23/2013
Allison M
Inspirations carried the Allure Dress that I fell in love with. Staff was friendly, and I purchased my dress during a trunk sale and saved 10%. Very happy!
---
so helpful
Reviewed on

7/02/2013
Kristin R
they did a great job. Made the whole dress searching experience very relaxing and enjoyable. We had some problems with the manufacturer of our wedding party dresses and they handled the whole situation and go them back to us in no time. Awesome!
---
Friendly and Helpful Staff
Reviewed on

5/26/2013
Kerri L
The ladies at Inspirations are wonderful - we got my dress as well as all my bridesmaid dresses here. I would highly recommend Megan - she was amazing!
---
Look No Further!
Reviewed on

5/14/2013
Cassie B
I found Inspirations in a google search after going to all of the major bridal shop in the state of New Hampshire in search of my wedding dress. After two long days of shopping and about 80 dresses I was desperate for a shop with a different selection and consultants who would... Read More actually listen to what I wanted rather than pulling what they felt like. I emailed the store to ask if they had a few dresses I was interested in and couldn't seem to find anywhere else and recieved a prompt reply. I decided the 2.5 hour trip was worth it. The minute I arrived I knew that this shop was different than the rest. I have nothing but good things to say about Caitlin & Megan, their selection, the service I recieved and the shop itself. My appointment was the most productive appointment I had and I never felt rushed or not heard like I did at some of the other shops in NH. I found my dress after a long search and purchased it from them and they continued to be great after the sale, emailing me when I sent in payments and recommending other vendors in the area since I am getting married near by. When my dress arrived and I came back in for the fitting I recieved the same excellent service and they are even going to steam my dress the day before my wedding since its still a few months away. Bottom line: Whether its your first time looking or you've looked everywhere Inspirations is the place to go! I would (and do) reccommend them to everyone, their service, selection and staff are top notch!
---
My wedding dress
Reviewed on

10/31/2012
Megan J
I had a great experience shopping for my wedding dress and bridesmaid dress here. The girls were very helpful and wonderful to work with.
---
Wonderful dress shop in the white mountains!
Reviewed on

9/25/2012
Kate M
I found my dress here after only trying on 6! The staff was so helpful and friendly.
---
So helpful!
Reviewed on

8/28/2012
Kristen M
Inspirations in north Conway is the greatest wedding boutique in New England! I searched for a year for my gown and every time I entered they were happy to see me and helped me through the process! They are affordable, kind, patient and honest. I wouldn't travel to anywhere else... Read More in new Hampshire, they are the best!
---