Home

Integral Weddings
About this Vendor
The celebration begins with "I do"!
No love is more special than the one you share. Why not celebrate it with a truly unique ceremony that reflects who you really are? An Integral Weddings ceremony brings harmony and beauty to your union. We can create a service that's especially yours and a lasting memory for you and your guests.
Details
Civil Union, Commitment Ceremony, Elopement, Interfaith Ceremony, Non-Religious Ceremony, Religious Ceremony, Same Sex Ceremony, Second Wedding , Vow Renewal Ceremony
Contact Info
Reviewed on

8/28/2016
Autumn A
Luanne is fabulous! After one meeting and a few phone calls, Luanne created the perfect ceremony for our day. We wanted a low-key, but intimate wedding with our closest friends and family and that is exactly what we got! Luanne made planning our ceremony very easy. If you... Read More are looking for a genuinely good hearted and a super helpful person, schedule Luanne! Best ever!
---
Reviewed on

5/31/2017
Maggie L
From the beginning, Luanne and Joe worked with us, listened to us and collaborated with us in order to create the most unique, personal and touching ceremony for our special day. Not only they are extremely experienced in their work, they are also willing to adapt and change... Read More things up. I am Chinese and I wanted to have a traditional Chinese Tea Ceremony with the parents, and Luanne and Joe did their own research into the proceeding of the ceremony as well as drafted the script in the most detailed and meticulous fashion! Joe was our officiant and the entire ceremony was just beautiful and intimate and incredibly lovely! I cannot thank them enough for all the work they have put into their service and trust me, if you are lucky enough to have either of them as your officiant for your special day you would not regret it!!!
---
Reviewed on

12/17/2016
Lara P
Luanne's ceremonies are unique and beautiful. I attended one where she was the officiant and I knew I would hire her someday when I was the bride. And I did! Her demeanor puts everyone at ease, her vows are thoughtful and elegant, yet still charming and humorous. Our guests... Read More loved it!
---
Reviewed on

6/23/2017
Cathryn V
Luanne and Joe were absolutely wonderful. We really wanted a unique ceremony that was focused on us a couple and they definitely delivered. We met with them a few times before the ceremony and they gave us all types of options to create a ceremony that truly felt like it... Read More represented us and our lives together. I would highly recommend them to engaged couples planning their wedding! Our day was flawless!
---
Reviewed on

6/16/2017
Danielle B
Luanne was wonderful and created the ceremony that we had pictured for ourselves! Giving four stars because my name and sister in laws first names were not pronounced correctly but overall their service was the perfect fit for us!
---
Reviewed on

6/14/2017
Makalah D
Both Joe and Luanne are very professional and so sweet. They walk you though each step of the ceremony and ensure that the ceremony is catered to you and your groom/brides unique story. They are very flexible and easy to work with. Thank you both for making our wedding day... Read More special and memorable!
---
Reviewed on

5/30/2017
Kely F
Luanne and Joe were so wonderful for our entire wedding process. They made things so easy during the planning process so that I didn't even have to worry about a thing. Luanne went through every detail of our ceremony and gave us options as to how we wanted things to go. Joe... Read More was our minister the day of the wedding and he was extremely professional. He explained and directed everything so well during the rehearsal so that everything went perfectly for the actual ceremony. I couldn't be happier for the way everything turned out...and we got so many compliments. They even took care of all the paperwork. We would recommend them to anyone getting married in the future, especially because they will help to make your ceremony unique to your situation/occasion!
---
Reviewed on

11/17/2016
Shawna
Luanne at Integral Weddings was an absolute pleasure to work with! We weren't exactly sure what we wanted for our wedding ceremony and she walked us through all of our options; the end result was absolutely perfect for our wedding! Luanne was very responsive and helpful when... Read More we had questions or wanted to make adjustments to our ceremony. I would definitely recommend Integral Weddings if you're looking for a wedding Officiant!
---
Reviewed on

11/11/2016
Jessica T
We couldn't have asked for a better wedding ceremony! Joe and Luanne were awesome and easy to work with, even with us living out of town! Everything was absolutely perfect!!
---
Reviewed on

10/24/2016
Brittany H
Luanne was absolutely amazing! We originally had planned for a catholic wedding, but Integral Weddings was more than happy to accomidate us when the plans had changed. We received compliments left and right from our guests of how beautiful our ceremony was. Luanne guided us... Read More through the process and made sure everything went smoothly. We are so grateful to have had her officiate our wedding. Thank you, Luanne! We loved you!!
---
Reviewed on

10/24/2016
Sarah B
They are the perfect duo for the job! Our ceremony was beautiful and I have gotten so many complements on how beautiful it was.
---
Reviewed on

10/05/2016
Michael M
Choosing Integral Weddings to help plan our ceremony was a great decision. They are professional, friendly and courteous, and they will help you design the perfect wedding. Luanne is a wonderful person, and I'm so glad she was the officiant for our big day.
---
Reviewed on

10/03/2016
Stephanie O
Integral wedding was affordable and excellent!! Luanne is a sweetheart! I highly recommend them!
---
Reviewed on

10/03/2016
Jessica S
Luanne and Joe were very accommodating and helpful when it came to our ceremony. Friendly and willing to do whatever it took to make our ceremony what we wanted!
---
Reviewed on

10/03/2016
Jessica S
Luanne and Joe were very accommodating and helpful when it came to our ceremony. Friendly and willing to do whatever it took to make our ceremony what we wanted!
---
Reviewed on

9/28/2016
This was a destination wedding and the Officiants, Joe and Luanne O'Brien, came there to perform the ceremony. They provided excellent advice, guidance and assistance. They offered a wide variety of inspiring, meaningful ceremonies that we could pick from and customize. We... Read More chose a hand fastening ceremony that symbolized our unity. We heartily endorse Joe and Luanne O'Brien of Integral Weddings as outstanding providers of wedding services. Having Joe and Luanne perform the ceremony as a team provided a special touch that is not easily found elsewhere.
---
Reviewed on

9/26/2016
Anna F
Our wedding was a dream come true! Luanne did a fantastic job at our ceremony! She made our ceremony very special and unique. Luanne and Joe are wonderful people and make this process so easy and enjoyable!
---
Reviewed on

9/18/2016
Summer S
Luanne really made our wedding special. She guided us in putting our ceremony together and then we were able to customize all the readings to our liking. At the rehearsal, she instructed us every step of the way, which was such a relief. My husband and I also took a dance lesson... Read More with her to prepare us for our first dance! I am beyond satisfied with the services we received from Integral Weddings, and I would HIGHLY recommend them!
---
Reviewed on

9/14/2016
Allie K
My wife and I live in Kansas, and had our wedding back east in Pennsylvania. About 80% of all of our wedding coordination was via phone. Luanne didn't even hesitate to take on the challenge anfld offered us every service she would a normal client that was closer and could meet.... Read More The day of the wedding, Luanne and Joe both were dressed perfectly and had everything organized and were so happy to be there for us that day. They met every detail that we asked for and went far beyond what we had hoped. I would recommend these two to officiate anyone's wedding and we were so happy they could make our ceremony perfect.
---
Reviewed on

9/08/2016
Mary K M
Luanne from Integral weddings was fantastic! My now husband and I contacted her a week before our small, intimate ceremony in a panic because the officiant we had found couldn't work with our time anymore. She responded quickly and the rest is history! We spoke on the phone and... Read More she was so calm and collected, we even chose from a few different vow samples. The words she spoke on our wedding day were beautifully written and really spoke to us and our relationship. We will forever be grateful to her, thank you!
---
Reviewed on

9/07/2016
Bishop
Luanne and Joe are the best!! Couldn't have had a better ceremony, It was perfect!
---
Reviewed on

9/06/2016
Ben M
We hired Luanne to be our officiant at our wedding and we couldn't have been more pleased with the results! LuAnne provided us with many different ceremony options and gave us great suggestions to help make our wedding ceremony wonderful. We highly recommend Integral Weddings!!
---
Reviewed on

8/01/2016
Maria
We loved them! I could go on and on about them but there are a few points that I would like to remark. They were very good in personalizing our wedding: we requested a non-religious ceremony and we were worried it was not going to be as touching, but they made it so emotional... Read More that everyone had tears of joy. They managed to tell us exactly what to do then and there because my husband and I didnt have time For rehesrsal. They kept it short and sweet, but not too short. And finally, they were not expensive. Having them both there was an incredible experience. THANK YOU!!!
---
Reviewed on

7/31/2016
My husband and I absolutely loved Luanne! She has such a welcoming presence and is easy to get along with. We were able to completely customize our wedding ceremony to our liking. I highly recommend Integral Weddings!
---
Reviewed on

7/30/2016
Valerie C
We were delighted with Integral Weddings. Working with both Joe and Luanne was a fantastic experience. Both were very receptive to our opinions and ideas for the ceremony, and ended up putting together the perfect service for us! Joe's easygoing demeanor helped keep my wife and... Read More I both at ease, especially once the rain began to fall on our day. We could not have made a better choice!
---
Meet The Owner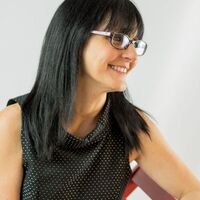 Luanne OBrien
Luanne and her staff are licensed non-denominational ministers. They have been witnessing the unions of many happy wedding couples in the Pittsburgh area (and throughout the United States) since 1999. Their unique ceremonies are custom created to symbolize the magic of love when two people dedicate their lives to one another. Together, the staff at Integral weddings are enthusiastic and welcoming. Their spirits make ceremony planning not only simple and fun, but heartwarming, as well.