Home

International Diamond Center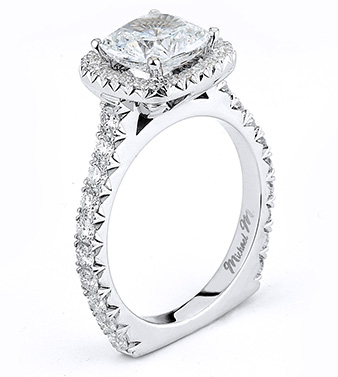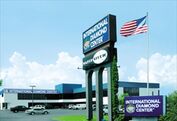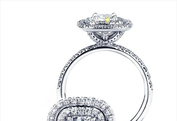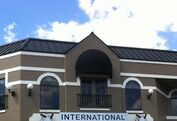 About this Vendor
BEFORE YOU ASK HER, ASK US!
IDC is best place to purchase exclusive bridal jewelry, engagement rings and other fine jewelry.Our selection of diamonds is larger than any local jeweler or national jewelry store chain and we feature top designers like Tacori, Verragio,Forevermark, Martin Flyer, Henri Daussi, Michael M, and more.
Details
Rings, Watches, Wedding Jewelry, Fashion, Engagement Rings, Wedding Rings
Contact Info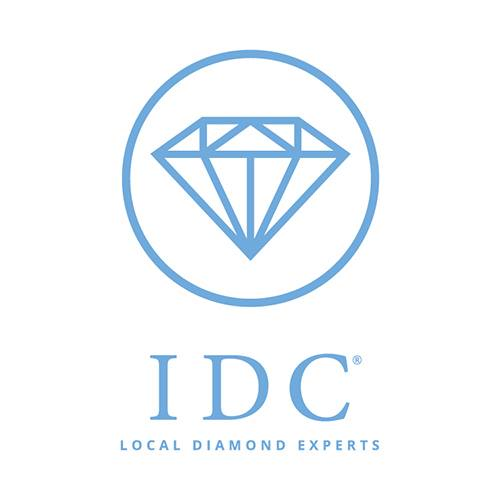 3696 Ulmerton Road, Clearwater, FL
Big Ring!
Reviewed on

7/24/2014
Husband got ring here. Very big and pretty. Love it
---
Great value!
Reviewed on

5/21/2014
Lindsay L
Great customer service and quality of products. Can't go wrong buying here.
---
Great Jeweler!
Reviewed on

3/22/2014
Jaime R
International Diamond Center helped us get my engagement ring and my wedding band. There was such a large variety to choose from and we ended up picking a Tacori set. I absolutely adore my rings and whenever we go into any IDC they are beyond helpful.
---
Amazing Jewelry Vendor!
Reviewed on

4/27/2015
Justine N
Our shopping contact at this store was Alvin and he was amazing! We bought both of our wedding bands and engagement ring here. Alvin was patient while we were searching for the perfect rings and let us try on anything we wanted. He explained clearly the different meanings of... Read More cut, clarity, carat size, etc. He was prompt and professional while answering phone calls and emails. When we went to pick the rings up they came wrapped in beautiful boxes, freshly shined. IDC also provides interest free credit cards which helped cost. Alvin's personality and professionalism made ring shopping fun instead of stressful!
---
Great experience!
Reviewed on

1/17/2015
Kayla H
My husband picked out my engagement ring with the help of Danielle at IDC. My Tacori ring is absolutely gorgeous!!! He raved about how sweet and helpful Danielle was during the many hours he spent there trying to decide on the perfect ring. When we went back as a newly engaged... Read More couple to purchase our wedding bands, they were just as friendly and helpful as they were the first time he went. I would highly recommend this store!
---
Ripoff-and jackass owners
Reviewed on

7/20/2014
They will RIP YOU OFF and worst quality. Go to Gold and Diamond Source, I did. They are so pleasant and will give you the best deal. Don't believe a word coming out of International Diamond Center owners, especially Brian Stamey and Keith Leclerc
---
Faith. Hope. Love 'The Parlee Wedding' 9-21-12
Reviewed on

7/26/2013
Roseann G
Our experience ring shopping was great! Alysha was very professional and helpful. I purchased my husband's Scott Kay ring here as well and the quality and service were phenomenal. Thank you!!!!
---
Groom's ring
Reviewed on

7/16/2013
Sherry D
Staff was very helpful and ring was of high quality.
---
good choice
Reviewed on

6/26/2013
Manika R
no pressure viewing and buying. friendly salespersons. optimal selections at great prices
---
Great engagement ring, wrong wedding band.
Reviewed on

4/15/2013
Kelly S
Buying my engagement ring was a fantastic experience for my fiancee. The ring was absolutely stunning and he felt he got a great deal on it and was very pleased with the experience overall. We also purchased his wedding band from them without too much trouble; it was simple and... Read More affordable and the sales people were helpful along the way. However, in ordering my wedding band, things are yet to be corrected. I wanted to order it back in November (my wedding was March 17, 2013), and they advised waiting a month or so to place the order from their international vendor. Well, December rolled around and they said that the French ring manufacturer was closed for a month for Christmas and the Chinese New Year or some other holidays. The ring was finally ordered and arrived less than 2 weeks before the big day. I go to pick it up the week of my wedding...AND IT'S NOT THE RIGHT BAND! It was very similar, but was not the band that compliments and matches my engagement ring. So I had to get married with the "loaner" ring that is not the right one and continue to wear that one. It is now 4 weeks post wedding and am still waiting to receive the right band. All of the pictures of the rings the day of the wedding are wrong and that will forever be a sore spot for me. So, up until that, I would have absolutely recommended IDC, as I liked the sales people and my engagement ring really is the most gorgeous ring I've ever seen (and I'd looked a lot before choosing that one), but now, I am really sad that I don't have the right band and am not quite sure when I will get it. I would say to just be diligent with them and just learn from this experience, as I still recommend them, but it was not ideal for me.
---
Good but some flaws
Reviewed on

4/09/2013
Nicole S
The people here were very nice but when we got to the place of the wedding we realized his ring was misshaped. We have not taken it back yet as we only got married a week ago. I hope there is no problem getting it fixed.
---
SELECTION, QUALITY AND VALUE!
Reviewed on

3/10/2013
Jami S
International Diamond Center has a huge selection of designer to antique rings! My husband said his experience, although stressful, was fun and educational. My ring is absolutely stunning! People constantly compliment me on how unique and beautiful it is! LOVE LOVE LOVE my ring!
---
They Shine
Reviewed on

10/03/2012
Katherine D
Danielle was awesome! Such great service and they serve you beverages as you browse! For all 3 rings it was over 2G. My engagement ring came loose and they cleaned it and fixed it no charge.
---
GREAT BUSINESS, FANTASTIC EMPLOYEES!
Reviewed on

7/03/2012
Shelly D
Both my wife and I bought engagement rings and wedding bands at this location. Everyone that I have dealt with was friendly, professional, and extremely helpful! Will use this location to fulfill most of my jewelry needs in the future
---
Helpful
Reviewed on

6/21/2012
Tanya C
The staff were very helpful and were even able to size the band while my finance and I waited.
---
highly recommend
Reviewed on

3/07/2012
Barbara C
Our families have been coming here for years. When we got engaged, we went and picked out my ring there together. I continue to go in for jewelry cleaning, which they happily do for free. We purchased both of our wedding bands from here as well. Every time we go in we are... Read More greeted by name and treated very well. The selections there are outstanding and the staff is so friendly, especially our jeweler, Tim. We will continue to shop there, and would recommend this store to everyone!
---