Home

Invitations by Camille
About this Vendor
Most Sought After Invitation Company
Award Winning, Invitations by Camille offers a boutique style of service, combined with a wide range of products and budgets! We now offer custom invitations by the industry leader Arlene Segal Designs for the bride who wants to impress her guests with one-of-a-kind invitations designed especially for her. We also offer Hebrew, Yiddish and Spanish. Entrust your most important moment to us. Camille has made it her mission to help clients choose the right invitation to compliment your vision for that very special day.
Details
Decorations + Accents, Custom Invitations, Coasters, Escort + Place Cards, Guest Books, Menus, Programs, Seating Charts, Table Numbers, Thank You Cards, Paper Goods, Embossing, Engraving, Letterpress, Printing, Save-The-Dates, Shower + Party Invitations, Online Invitations, Wedding Invitations, Invitations + Paper Goods
Contact Info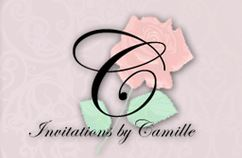 Reviewed on

2/07/2018
Stephanie L
Before I mention how much I love my invitations I want to say how my experience was working with Camille. Not only was she knowledgable, but she's caring and a hard worker to make sure your happy with the overall design. Camille goes above and beyond to make sure your... Read More invitations look exactly how you want them, and if she doesn't have something you are looking for she can recommend someone who does. My invitations look even better then expected because I listened to her suggestions and her ideas. Huge thanks to Camille!
---
Reviewed on

2/19/2018
Dorothy S
We loved working with Camille for our invitations! She sat down with us and spent plenty of time explaining everything and going through tons of options. Camille is also very knowledgeable and made the daunting process of selecting invitations simple. She was extremely pleasant... Read More and was very patient with our many changes! The invitations came out just as we expected, which was excellent! We definitely recommend using Invitations by Camille and are very happy with our choice!
---
Reviewed on

2/06/2018
Natalie W
Camille is the best! After searching for a while, I finally came across Invitations by Camille and I'm so glad I did! Camille helped me get the most beautiful invitations for my wedding in no time, and her flexible hours helped a lot. We got exactly what we wanted and more, with... Read More a smile on our face and it was a stress free process ! I highly recommend her!
---
Reviewed on

12/30/2017
Diana T
Just picked up my invitations from Camille today... they are absolutely beautiful!!!! Camille was the first and only invitation vendor that I met with. And for good reason! Camille is super sweet, very flexible, and definitely knows her invitations. She answered all of my... Read More questions and gave great advice. You will not regret getting your invitations from Camille!
---
Reviewed on

12/27/2017
Dena P
I couldn't be happier with Invitations by Camille! Camille has been in the business for years and it shows. She didn't rush us at all, was super helpful with suggestions and our invitations came ouk you so much!
---
Reviewed on

12/10/2017
Nicole C
Beautiful and elegant invitations! I can't wait for my friends and family to receive them. Camille was very professional and everything was done in a timely manner. I would definitely recommend her to anybody.
---
Reviewed on

5/18/2017
Laura I
I am so happy with the beautiful invitations that Camille helped me and my groom pick out for our spring wedding. Guests told me that they loved our elegant, classic looking invitations as soon as they received them. For wedding invitations to receive that many compliments and... Read More turn heads, you know they were impressive. I also loved my wedding programs that Camille printed for us. It added the perfect touch to our church ceremony and is a memorable keepsake. Camille is great to work with and is extremely timely in responding to any emails or requests so that your invitations are created quickly and efficiently. I am very happy with our wedding details and will cherish my wedding invitations and cards for a long time to come.
---
Reviewed on

5/10/2017
I used Invitations by Camille for my upcoming wedding. I am so happy with my experience with her. Camille was pleasant,affordable and I simply love my wedding invitations. I would highly recommend her to anyone!!!
---
Reviewed on

5/08/2017
Laurie V
Invitations by Camille was phenomenal!! Camille was able to combine my daughter and son-in-law's ideas with her expertise to create an elegant wedding invitation! Camille was so patient and kind with some unforeseen changes and never once did we doubt she could pull it all... Read More together!! The end result was shear perfection with an invitation that expressed everything we asked for!!!! Thank you Camille from the bottom of our hearts 💖. Xo, Laurie and Caroline
---
Reviewed on

4/19/2017
GinaMarie D
Simply the absolute best. My invitations came out BEAUTIFUL! Camille is such a wonderful person and was so helpful. It was a pleasure to work with her. She lead me in the right direction and helped me pick out the most gorgeous invitations! I HIGHLY recommend using Invitations... Read More By Camille for all your paper needs! Xoxo
---
Reviewed on

3/10/2017
Jacquelyn G
Camille has been an absolute pleasure to work with! When we first met with her, she was kind, warm and very patient. She never once rushed us during the 2 hours we spent picking the perfect invitation combination and she took her time to answer all of our questions. She... Read More remained honest and fair throughout the entire time that we worked with her, which has been absolutely valued and appreciated. Our invitations turned out beautifully and we have received many compliments on them. Whenever we had a question throughout our process, Camille has been quick and efficient in answering. She guided us throughout the entire process and made everything so comprehensible and easy. Our experience with Camille has been wonderful and we will recommend her to our family and friends go forward.
---
Reviewed on

1/01/2017
Keri G
Camille did all she could to make our save the dates, invitations, and table cards a personal, smooth, easy, fun experience. She gets back to you immediately through email, calls, and/ or text. She was very helpful, very fair, easy to work with, and was able to make suggestions... Read More that fit our style. We were very happy working with her and highly recommend her to all.
---
Reviewed on

8/17/2016
Dominique K
Not a good experience at all. The save the dates were ok. The proofing comes to you black and white so you're unable to get a good visual as to what you ordered. She didn't order my invitations when I gave her the ok. She then stated she would put in a overnight rush delivery... Read More for her mistake. Obviously! The "overnight" rush delivery was false, I received the invitations a week & a half later. So much for rush delivery! When the invitations were picked up, she somehow added another $74 to my invoice! Through all the proofing and conversations we had via email, she never stated any additional fees. Because the invitations were so late I had no choice but to pay for them since I no longer have time to do this process with another company. She was willing to throw in Thank You cards on the house but I told her that I already paid for that with my photographer. Will never do business with her again & would not recommend going to her. Horrible experience.
---
Reviewed on

6/21/2016
Mailyn G
Camille is very personable and a pleasure to work with! She helped me create the invitation I had envisioned for my wedding. The invitation quality are amazing . She also helped me adhere to my budget. I highly recommend using Camille for invitations!
---
Reviewed on

5/13/2016
Donna C
Camille was amazing! She was very helpful with choosing designs, and wording. Our invitations were perfect beautiful & elegant, Delivery was very quick too!
---
Reviewed on

4/30/2016
Camille was great in helping me choose which invitations would be the best fit for my wedding. She was extremely flexible in adjusting my order when I asked and worked with me to make my invitations perfect. I would defiantly use Camille again in the future.
---
Reviewed on

4/17/2016
Tracy H
I would definitely recommend Camille for your invitation needs. She is fantastic! She helped me choose the invitations that were absolutely perfect for my wedding. Camille was always available to respond to any of my questions and worked hard to get me the invitations I... Read More wanted. I have gotten so many compliments on my invitations and I could not be happier. If you are looking for a personal and professional experience I highly recommend Invitations by Camille.
---
Reviewed on

3/24/2016
Claudia M
Camille was wonderful, she guided us every step of the way, very professional and responsive. The Quality of the invitations is outstanding and we had them back in no time! We are thrilled with our invites! I highly recommend her.
---
Reviewed on

11/19/2015
Uzo I
Camille was amazing to work with! She is so sweet and really took her time with me in going through the invitations. The invitations I chose came out beautiful! I received so much positive feedback on them from friends and family. We ran into some delays from her supplier but... Read More Camille handled the situation beautifully, she gave me a coupon for a future purchase with her. I used her for my escort cards which came out sooo beautiful! I needed them to fit into a luggage tag that I had already bought in order to bring my theme together and Camille has them printed so elegantly. I was truly pleased with both my invitations and escort cards.
---
Reviewed on

5/09/2015
Lauren D
Camille is a pleasure to work with! She is professional, kind, and knowledgeable about her products. We ordered our wedding invitations and tags for our favors through her and are thrilled with the way everything turned out. We received so many compliments on our stunning... Read More invitations and can't wait to show off our favors at the wedding. Camille is truly dedicated to making sure you are happy with every last detail, and we are!
---
Invitations
Reviewed on

4/08/2015
Christina M
Camille was wonderful to work with. Her kindness and patience made an overwhelming process into a smooth one. will work within your budget and give suggestions, but not pushy like other wedding vendors. I love the results and cant wait to send the invites out. 100% recommend.
---
Wedding Invitations
Reviewed on

11/21/2014
Ashley K
Camille is the ABSOLUTE BEST! I cannot say enough about how much I loved working with her. I am getting married January 9th and was really looking for an affordable way to do beautiful invitations for a winter wedding. Camille was so patient with me and helped me find the... Read More perfect invitation. I have received NUMEROUS compliments on how stunning the invitations are. Multiple guys that work with my fiance even commented! I had met with 4 other vendors for invitations and no one had the same care and touch as Camille. Camille is so kind, warm, and a pleasure to work with. I felt so comfortable expressing exactly what I wanted. I HIGHLY, HIGHLY recommend Camille!
---
Meet The Owner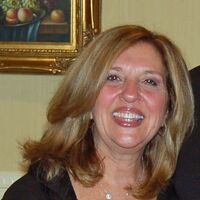 Camille
I have been in the wedding business for over 15 years and I love it. I started out as a vendor for two major invitation companies and have turned it into a business that I can be proud of. We specialize in customization as well as vendor books, at affordable prices to fit your budget. Invitations by Camille is an award-winning company and I am confident that you will be happy to do business with us. Visit us at: www.invitationsbycamille.com or call: 201-580-3791 for your personalized phone or in-person appointment. We are pleased to announce that we now service Nationwide and Canada.