Home

Ipomea Floral Design
About this Vendor
Customized floral arrangements with style
Ipomea Floral Design creates lush, beautiful arrangements created specifically for your wedding or special event! We will work with your budget to make your vision come to life. Treating each arrangement as if it were an artists painting, selecting colors and textures that will make an impact!
Details
Aisle Decorations, Centerpieces, Vases, Decorations + Accents, Bouquet Wraps, Bouquets, Boutonnieres, Flower Arrangements
Contact Info
Elmhurst, IL
Chicago and Suburbs
The most perfect flowers!!
Reviewed on

10/07/2014
I first discovered Sheila's incredible artistry skills as a florist when I ordered an arrangement for my Mother, from overseas for Mother's Day in 2013. I was blown away at Sheila's kindness, willingness to go above and beyond and the gorgeous floral arrangements she can create! When James and I became engaged in September of 2013, there was no need to shop around for a florist, we knew immediately that we wanted Sheila to be the florist we worked with. We couldn't be more blown away with how our flowers turned out for our wedding day. Let me also mention, that I am a girl who loves, loves, loves flowers! I knew that the flowers we used for our wedding would help set the tone, and enhance the ambiance for our big day. Ipomea Floral exceeded every expectation and more! James and I live overseas in Australia, and as you may know planning a wedding locally can be difficult, yet alone from across the world. Sheila was so incredibly easy to work with, organised, and was able to understand the execute our vision. She is one of the loveliest people to work with, and she always goes above and beyond! Every floral arrangement, centrepiece and flowers for my hair were flawless. I can not recommend Ipomea Floral enough! Thank you Shelia for helping to make our wedding truly magical!! Xx
---
I wish flowers lived forever!
Reviewed on

8/08/2014
Susan P
Sheila was one of the best/favorite vendors of my entire wedding! I was so sad I didn't get to see her the day of my wedding because if I had I would have high-fived her, hugged her, and then thanked her for making everything SO beautiful! Sheila was amazing leading up to the wedding as well with answering my questions and making super helpful suggestions. My flowers were honestly the one thing I had no concern about and knew they would be totally amazing. I gave her my ideas and she brought them to life perfectly along with suggesting great ideas along the way. The only sad thing about the whole experience is that the flowers don't last forever- they did last for many many days after the wedding day however! :-) She sent me photos of all the flowers individually that she planned to use which was so helpful for someone who is visual like me, she was super affordable, and just a pleasure to work with. If you are still looking for an amazing florist after reading this review I can make things so much more simple for you and say HIRE SHEILA, SHE IS AMAZING AND YOU WON'T REGRET IT! Now you can check flowers off the list!
---
Perfect flowers for a perfect day
Reviewed on

7/07/2015
x v
I can't say enough good things about Sheila and Ipomoea Floral. From our first meeting, she was delightful to work with, accommodating of my ever-chaning vision, and delivered the most stunning flowers I've ever seen at a completely reasonable price. I will never let my friends go to another florist!
---
Gorgeous Flowers and excellent service
Reviewed on

6/25/2015
Krissy S
I have to say Sheila was fabulous to work with. I am so happy we went with Impomea Floral Design for our wedding flowers. My bridal bouquet was perfection and exactly what I wanted, it looked like it was picked right out of Pintrest. I got so many compliments on my centerpieces and bouquets that I know I couldn't have picked a better florist to work with. I would 100% recommend Impomea for any bride :)
---
Amazing!
Reviewed on

3/21/2015
Caitlin L
Ipomea is amazing! Sheila made our wedding day gorgeous. She is incredibly creative and fabulous to work with. I had some ideas to start with. She took those ideas and designed the most gorgeous flower arrangements. I had tons of compliments on all of my flowers. I would use Ipomea again in a heartbeat.
---
Beautiful flowers and florist!
Reviewed on

2/26/2015
Margaret C
Sheila was so amazing to work with - young, vibrant, easy to collaborate with, and most importantly, is awesome at what she does. Wedding planning can be stressful on many different levels and her attitude and personality made the process so much more enjoyable. I am definitely not a floral expert, so I had ideas in my head for my wedding day but didn't know half the names of the flowers, proper color names or anything like that, so we worked completely from my descriptions which can't have been easy! Sheila helped to bring my ideas to life and worked to make everything exactly how I had imagined it. She went above and beyond, researching ideas to try to match what I had in mind and purchasing all kinds of different centerpiece props in order to put together the perfect centerpiece for our venue. Everything was perfect on our wedding day from the petals that my flower girls sprinkled in church, to my and my bridesmaids' bouquets, to the gorgeous centerpieces. She also did our boutonnieres, mothers' and grandmothers' nosegays, two different types of centerpieces, offering to Mary during the church ceremony, and flower crowns for my flower girls. I had all of my bridesmaids lay their bouquets around the cake when they got to the ceremony which looked absolutely stunning as well. I definitely recommend Ipomea to any bride looking for gorgeous flowers that are surprisingly affordable!
---
AMAZING FLOWERS!
Reviewed on

2/26/2015
becky b
Sheila & her gang did a wonderful job. They got it right & I know this is rare but my husband was the one to pick-out the flowers (he's a green thumb psycho!! hehe) He named the flower & either she got them or something in comparison that would help out with the cost! Very helpful & more importantly flowers were beautiful!
---
Vibrant Colors- stunning presentation
Reviewed on

10/18/2014
Megan F
I met with Ipomea with a vision of the flowers including colors of eggplant, orange and bright green.... Ipomea listened to my ideas and viewed a few examples from magazines and she just ran with my vision and created the most beautiful bouquets!!!! She emailed me pictures of a variety of different flowers to help me cut costs and ensure my flowers were in-season. She took my color selections and made the flowers compliment each other wonderfully. She let my image be individual and did not steer me toward original or traditional in any sense, but also was there to provide insight on all the different flower selections I needed to consider that a bride may forget, i.e. pew flowers, cake flowers, etc. My center pieces were "master pieces". I had compliments from all my guests at my wedding. I can not find enough words to compliment Ipomea's customer service, creativity, and ease to work with.
---
Amazing, Amazing, Amazing!!!
Reviewed on

10/05/2014
Monica S
Our wedding was 9.20.14 and Sheila the owner of Ipomea Floral Design couldn't have been more amazing!!! From the very first email and initial meeting I felt at ease. Searching for vendors is so stressful and it was so re leaving to find someone with creativity, experience and such a warm personality. We also loved that she was a local small business owner, but rest assure there is nothing "small business" about her work. Sheila guided us through every step in the process and I never worried about anything! The end result was amazing and we absolutely loved our flowers! Every single centerpiece was taken at our wedding by our guests because they loved them that much! So if you have no idea where to start or have been planning your wedding for years, Ipomea is your go to florist!
---
Amazingly Beautiful!
Reviewed on

9/02/2014
Alexandria C
From when I first got engaged I knew I wanted to use Impomea as my florist. I've seen many weddings they've done in person and also in magazines. Working with Sheila was so easy and she worked with my budget from the start. I defiantly got stressed throughout the planning process but my flowers were honestly the one thing I was always excited about and Sheila took the stress away. She was always very responsive when I had any questions. I had Impomea do all of my flowers from my bouquet to the table arrangements and I'm so happy I did. The flowers transformed my venue and people are still telling me how beautiful they were. I can't thank them enough! Alexandria Michael
---
Gorgeous Gorgeous Flowers!
Reviewed on

8/21/2014
Emily N
Sheila was our florist for our wedding last weekend and did an amazing job! I knew nothing about flowers when we started discussing. Sheila was very patient in sifting through my pintrest board and helped us figure out exactly what we wanted. Sheila was also very respectful of our budget. She provided very helpful suggestions for how we could trim our budget. It was very much a team effort to decide on the right types of flowers and overall arrangements to not break the bank. She provided a general dollar range for each particular flower and helped us understand which options were pricier/more affordable. She was also very good with immediately responding back to emails and coordinating the drop off of flowers. This was almost effortless. Finally, Sheila just has excellent taste and can run with any ideas you give her. After I told Sheila our color palette, she added some gold touches to my bouquet, as well as my sisters' bouquets. This was very eye-catching and looked great in pictures, not to mention something I would not have thought of. I never felt like I had to hold her hand or walk her through exactly how I wanted the arrangement. I felt completely comfortable letting her run with it and it paid off...because everything was beautiful on the wedding day! Sheila does a sneak peak with every bridal bouquet she works on. From the moment the picture went up on Friday until we left on the honeymoon, I could not stop looking at my bouquet!
---
Breathtaking Flowers!
Reviewed on

8/20/2014
Alissa R
I had the pleasure of working with Sheila and Ipomea Floral Design for my wedding this past June. If I could rate this vendor 6 stars I would. From the very beginning of the planning process, Sheila understood my vision and made me feel more than confident that she could create this vision within my budget. I was one of those brides who checked in a lot, and changed my mind a few times. Sheila was never bothered and always moved with the flow and reassured me. We did a lot of sharing photos on pinterest and emailing ideas back and forth. Sheila has a passion for and truly knows flowers. She had such great advice around what would look good together and what options we had if flowers weren't available or were out of budget. On our wedding day, I was completely blow away by my flowers and centerpieces! I received so many compliments that they were the most beautiful flowers people had seen at a wedding and it all turned out exactly how I had envisioned! Beyond producing a great product, Sheila is one of the most friendly and easiest people to work. She treated me like I was her only bride and made the planning process so incredibly easy and seamless. I would absolutely recommend Ipomea Floral design to any bride! They truly helped make my wedding a dream come true.
---
Flawless
Reviewed on

8/19/2014
Ashley B
Sheila is a dream to work with! Of course, I don't know much about flowers but Sheila really does and so I felt totally comfortable telling her what I wanted for our wedding and letting her work her magic! She took some of my ideas and inspiration photos and created arrangements and bouquets that fit into MY budget. She was totally honest about the cost and what types of flowers she could get with my budget. She was on-time to deliver our flowers and made sure that the arrangements and bouquets got to the right place at the right time. I also felt like she really enjoyed designing our flowers and took so much pride in making our day so beautiful. Her enthusiasm and passion really produces an outstanding product! Would definitely use Ipomea Floral Design again!
---
Amazingly talented floral designer!
Reviewed on

8/07/2014
Jackie B
I used Ipomea Floral Design for my wedding this summer and I am struggling to find the words to describe just how amazed I was with our floral arrangements! I met with Sheila to discuss what I wanted and having not ever envisioned my wedding ahead of time I was all over the place! Sheila was beyond amazing! She helped me to create my perfect vision for our wedding. It was immediately obvious how passionate Sheila was about her job and her role in our wedding. She sat with me and took the time to really help me narrow in the look we were going for. She was incredibly knowledgeable about what flowers were in bloom and what flowers held up best in heat considering our wedding was mid July. She kept in contact with me throughout the entire planning and answered all questions I had. She seemed as excited for our wedding as we were and she really cared about making our dream wedding a reality. When she showed up with the flowers on our wedding day, I was speechless. They were beautiful and again I am struggling to find the words to justify how amazed I was with Sheila's work. Everyone at our wedding was so impressed with our arrangements and had nothing but great things to say. Even our photographers couldn't stop taking pictures of our arrangements because of how beautiful they were. If you are looking for a floral designer, Ipomea is the only way to go! I will never even think of using a different floral designer again. Sheila is amazingly talented and such an amazing person at heart - and it shines through each arrangement she creates.
---
Couldn't Have Been Better
Reviewed on

8/05/2014
Sara R
I was so thankful throughout the entire process to have Sheila from Ipomea as my florist. From the first meeting she really took an interest in the style of the wedding and what we wanted. Throughout the entire process, through all the last minute changes and alterations, Sheila was always kind, accommodating, and thoughtful.I never for a moment was worried about anything concerning our flowers with Sheila, and I cannot even describe how wonderful all of the bouquets, arrangements, etc. were on the day of. Sheila appreciated my vision and not only executed it but made it better than I ever could have imagined.
---
Such a breeze to work with!
Reviewed on

6/22/2014
Camille D
I would recommend Ipomea Floral to anyone! Sheila was so great and easy to work with. It was really easy to bounce ideas off of her and I never felt like she wasn't "getting it" when it comes to what we had envisioned. And in the end the centerpieces, boutonnieres and bouquets were GORGEOUS and exactly what we had talked about. We didn't have a wedding planner and anyone in my shoes will know that feeling your way through the confusing world of vendors, budgets, timelines and guests lists can be stressful. What helps the most is if you surround yourself with vendors you get along with well and trust to do a good job. If I ever had any questions or the occasional last minute change Sheila was always open and accommodating. And another huge plus for the anxious bride, she replied promptly to any emails! Surprisingly, not all vendors have the same professional work habits. Overall our experience with Sheila and Ipomea was stress free and fantastic!
---
Look no further for flowers
Reviewed on

6/17/2014
bridget b
I randomly found Ipomea Floral Design and so happy that I did! Sheila was so professional and absolutely wonderful to work with. Her knowledge of flowers was super impressive. She did the flowers for my wedding and they were absolutely stunning, true show stoppers. I had a barn wedding and the flowers were so colorful and fit my theme perfectly, everyone was talking about them. Ipomea was also not crazy expensive as I was on a budget. Sheila worked with me to stay within it while not losing site of my vision. She suggested cheaper similar flowers to stay within budget. I cannot recommend Ipomea Floral Design more. Look no further!
---
Absolutely perfect florals!
Reviewed on

6/17/2014
Jessica J
Our wedding flowers were absolutely stunning! I feel extremely lucky to have had such beautiful blooms to compliment our wonderful wedding day. The creativity, attention to detail and thought put into our arrangements was amazing! My bouquet was even more breathtaking then I could have imagined, I carried it around with me all night because it was too beautiful to not have by my side. Not only were the flowers gorgeous but working with Ipomea was fun, professional and left me feeling 100% confidence in their team. Cannot recommend Ipomea Floral enough! We could not have been happier!
---
December wedding flowers
Reviewed on

1/07/2014
Heidi N
While I did many of the florals for our wedding myself, our venue had several large mantels (including at the exact spot where we were tying the knot), which I had no idea how to decorate. This is where Sheila came in, and I could not have made a better choice! I had a color scheme, and a general feel for what I wanted, but at our first meeting, she helped me come up with a plan that would look beautiful, and still keep me in budget. Over e-mail, we narrowed down the flower choices. Since the wedding was in December, affordable flower choices were somewhat limited, but Sheila did not let that stop her, and she came up with some gorgeous colors and flower/greenery combinations. On the day of the wedding, I was thrilled with the arrangements, as well as the corsages for the mothers. I wish I could have preserved those flowers forever! Her overall service was perfect, the flowers were gorgeous, and the value was better than any other florist we looked at. If I was getting married all over again, I would hire Ipomea again in a heartbeat!
---
Sheila is AHHMAZING!
Reviewed on

1/06/2014
Jordan H
Sheila totally exceeded our expectations for our wedding. When I entered the reception my breath was taken away, I absolutely could not believe how perfect everything looked. She took my vision and executed perfectly, and not only that but when I shared my ideas she had great recommendations to cut down on costs while keeping things elegant and classy. Throughout the planning process, Sheila e-mailed and texted promptly. I would highly recommend Ipomea to anyone!
---
Spectacular
Reviewed on

10/30/2013
Nelva K
Their arrangements are very unique and elegant. Do a great job and have so many different styles!
---
Love Love Love
Reviewed on

10/30/2013
Courtney J
My husband and I used Ipomea Floral Design for our October 18, 2013 wedding. Sheila was an absolute pleasure to work with. She was very good with communicating back and forth with how everything was going to work, from style of flowers to delivery. My bridesmaid bouquets are still looking beautiful after almost 2 weeks after the wedding. I cannot recommend Ipomea Floral Design enough. THANK YOU SO MUCH!! We cannot wait to use you again :o)
---
beautiful flowers and beautiful attitude!
Reviewed on

10/16/2013
Morgan M
I worked recently with Sheila at Ipomea Floral and was thrilled with the service received from beginning to end. From our first discussion, Sheila was extremely professional, excited and knowledgeable. I gave her a color scheme that I was looking to use and she sent me multiple options within my price range. Additionally, the delivery of the flowers was flawless. I was able to get everything that I wanted and needed for the budget that I had in mind and Sheila was phenomenal about communicating before the big day. She was almost as excited about the colors and the event as a whole as I was! I would absolutely use Ipomea again and plan to do so for all of my future floral needs!
---
The most beautiful and creative flowers ever!
Reviewed on

10/01/2013
Jamila B
When I initially met with Sheila Jung (the owner) my consultation, I was blown away by her level of professionalism and awesome personality. I shared my vision and she saw it right away and we both became excited about my big day. Communication leading up to the wedding was responsive and timely. The big day- when I saw my flowers the day of the wedding I cried because they were stunning. Vibrant fall colors with wonderful flowers choices. From the centerpieces to the ceremony flowers to the personal flowers/bouquets...all were gorgeous. I highly recommend Imponea Floral Design for your floral design needs for your wedding. You will not regret it.
---
Wonderful Service & Fabulous Flowers!
Reviewed on

9/23/2013
Leigh S
First off, I didn't realize how hard finding a wedding florist would be! I was interested in unique floral designs (nothing ridiculous, just simple/elegant) that were moderately priced in the Chicagoland region. Phone call after frustrating phone call, florists would quote me 3-4k for a Saturday wedding! Being on a more limited budget, obviously that was way over what we could afford or were willing to spend on flowers. Finally after searching the Knot, I found Ipomea Floral Design. I contacted Sheila, the owner, via email and she got back to me within a matter of minutes. That sort of quick communication went on throughout my experience. I met with her and she had fabulous ideas & took the time to really understand my vision. She also would work within our budget. My fiancé & I booked her right away. During the entire time working with Sheila, she was always so responsive to my ideas and really took the time to listen to my questions & my input. She kept me informed of any changes and was so great to work with. I was so happy with all our wedding flowers! We received so many compliments. If you are looking for fabulous service & flowers, contact Ipomea Floral Design!
---
Meet The Owner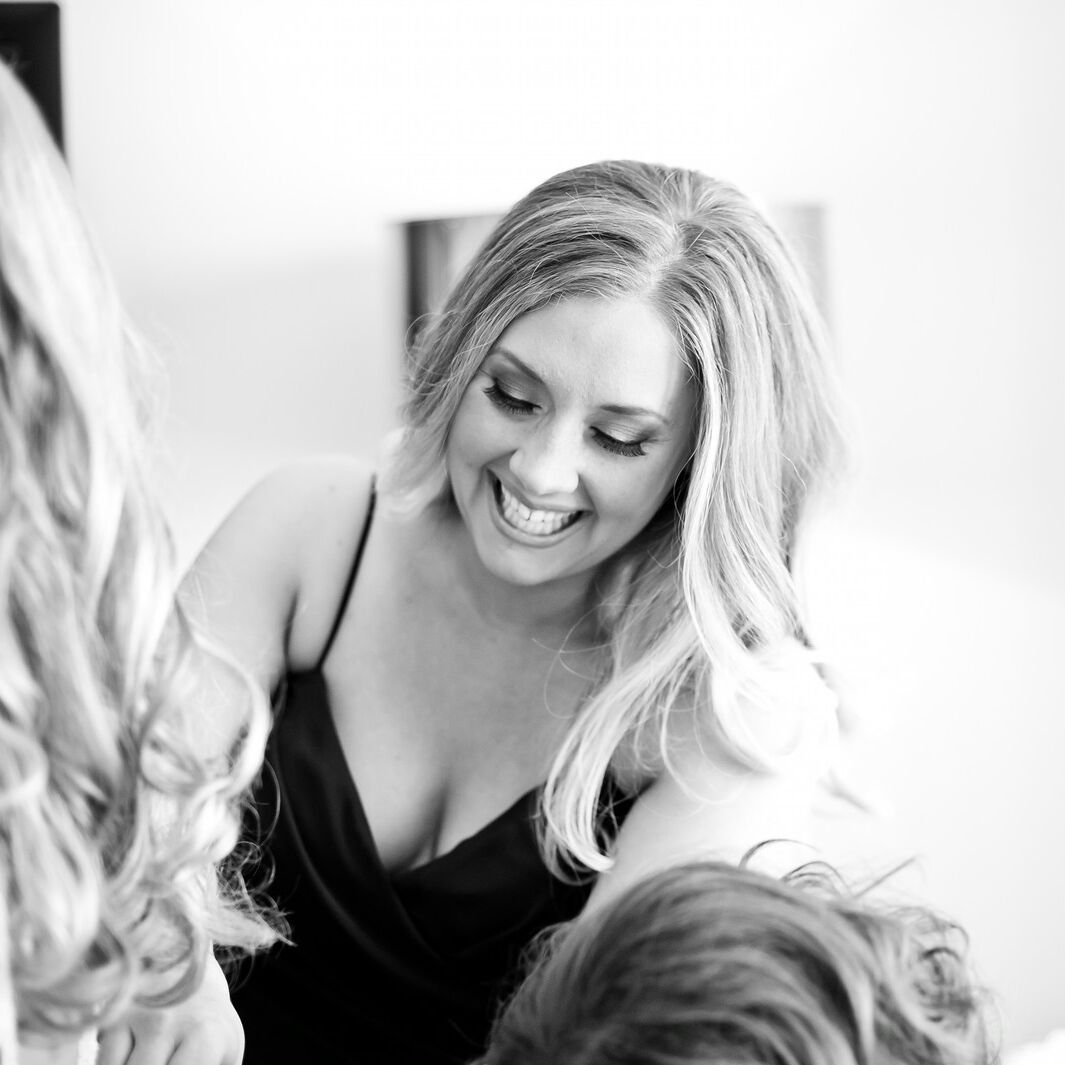 Sheila
With a degree in Art and Art History, I graduated college with a desire to be creative in whatever career I ended up with. I've always loved weddings, love and all things parties and soon after graduating I realized my artistic talents worked perfectly in the world of florals! Flowers are now my medium, and I love getting to be creative, meet people in love, and help them design arrangements that make them smile and make their special day even more special!
Send Message