Home

J West Photography
About this Vendor
Creative photographer offering unlimited hours
I'll be there from first curl of the hair until the limo takes you away. If you want a photographer who doesn't rush you through the most special day of your life, you should give me a call. It is possible to get breath taking images and a fun, easy-going personality. Two time "Best of" winner!!
Details
Engagement, Trash The Dress
Contact Info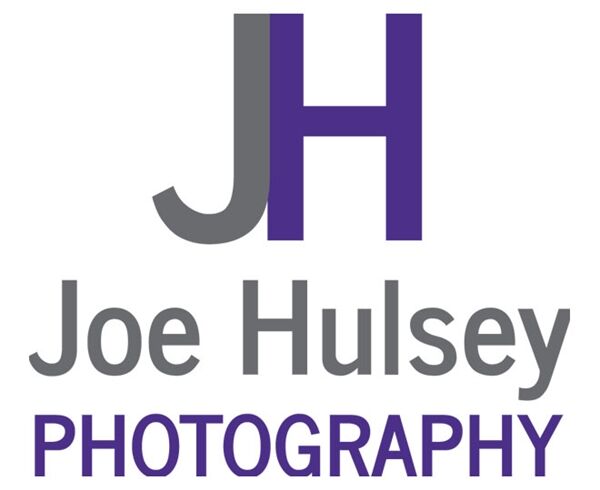 Louisville, KY
Louisville, Ky and southern Indiana as well as the surrounding areas
J West Photography
Reviewed on

10/02/2013
Joe Hulsey for J West Photography was amazing to work with. During our engagement photo session he was very laid back and made us feel very comfortable. He has a lot of great ideas for different poses and is willing to try any ideas you might have. We liked how he put all of our pictures on a CD for us so that we could choose what ones we wanted to print. If I ever had any questions about anything, he was so easy to get ahold of and always responded the same day. Another thing we really liked were his photo packages with the unlimited hours. Some photographers charge by the hour so it was nice to not have to worry about running out of time and getting all the pictures we wanted to take. He's willing to come as early as you want to take pictures of you getting ready with your bridesmaids on the big day. I even had him come to the mall with my bridesmaids and I to take pictures of our makeup session! He's a very good sport and will do anything for you to make your wedding day special and memorable.
---
STEVE & CHRISTY FEE ~ WEDDING
Reviewed on

10/01/2013
When we discovered JWest Photograhy, we were excited!! Every Bride knows this is one of the most important events in their life. Having a Photographer is the most crucial part of their special day, other than marrying the Love of their life! When we approached Joe to be our photographer, I didn't realize just how Extraordinary he would be .. There are not enough STARS to rate JWest Photography. Joe went above and beyond his expectations. The interaction he possesses with Family & Friends, the Bridal Party and of course, myself, the bride; and my groom, Steve, was just phenomenal ... We had excellent pictures, and LOTS of them. Poses we ourselves, wouldn't have thought of. The most personable photos were taken that day and a lifetime of memories to reflect upon, all THANKS to Joe! I couldn't refer a better photographer, I see JWest as the finest in our area. Most Definitely, I DO refer Joe to anyone who is in search of a great, honest, personable, and friendly photographer who will capture your every moment. I can tell this is his passion as his work reflects every aspect of that. We were thrilled before and after to have JWest Photography and will continue to use and refer him. We appreciate everything from that day, but the memories that will stay with us a lifetime are in part to JWest for keeping them so precious for us !!! We can't THANK you enough Joe, The Fee Family
---
Great Photographer....well worth the money!!!
Reviewed on

9/30/2013
Amy S
J West Photography was wonderful. Joe was a pleasure to work with and I received several compliments from my bridal party and guest on how nice and likable he was. My husband and I were able to have Joe with us all day to capture every moment of our special day. We were very pleased with the prints and as a part of our package. If you are in the Louisville region I would recommend Joe with J West Photography and could not have been happier with my choice of photographer.
---
J West Photography
Reviewed on

1/29/2015
Robert R
We had a great experience with Joe as our wedding photographer! We loved his personable and easy going demeanor right away. Although laid back, Joe is also very professional and kept us on task with everything that needed to be done. Weddings can of course be hectic, however Joe's presence was very calming and just what we needed on such a busy day. So glad we had such a wonderful photographer for our wedding!
---
Embry Wedding
Reviewed on

1/28/2015
Jamie A
I really enjoyed everything that Joe and J. West Photography had to offer and I am so pleased with how well everything turned out. It was wonderful because we had him the whole day so we were lucky to get an entire day's worth of photos and memories. Joe is very easy to work with and was well liked by all of our family and friends. We couldn't have asked for a better photographer to capture our beautiful day. I would highly recommend J. West to any current or future bride because of his flexibility, personality, availability, and he offers packages to fit within any budget.
---
Curtis wedding
Reviewed on

1/25/2015
Maegan G
Joe did just our wedding pictures, and he is so fun and personable! Our wedding party loved him and he really took the time to get to know my husband and I before the wedding to know what kind of couple we were since we didn't do an engagement session. Since we didn't do an engagement session, we got to put that money toward our credit for our album, which I am excited to see!! Joe captured ALL parts of our wedding day, where most photographers charge by the hour, he stayed when we got ready to when we were done! Joe was always in contact with me, which was reassuring because I never felt out of the loop. If you want a fun and easy going special day like I did, Joe is your guy!
---
Amazing
Reviewed on

1/21/2015
Brittany S
Joe was amazing to work with. Joe did our engagement session and our wedding! I received several compliments from my bridal party on how nice and laid back he was. We were able to have Joe with us for unlimited hours on our wedding day which made it nice. I would recommend Joe and could not have been more pleased with my choice of photographer. Joe was always easy to get ahold and I could not say anything bad about him! Highly recommended!
---
Best and Personable Photographer in Louisville
Reviewed on

7/02/2014
Sarah C
Joe with JWest Photography was the most personable photographer I have ever met. Joe is a very down to earth photographer and he is great at what he does. The first time my husband and I had professional pictures together was our engagement session. Joe made us feel so at ease and made our enegagement photos so much fun. On our wedding day he was with us from the beginning to the end. He followed my girls and I to get our hair and makeup done that morning of our wedding and stayed with us until the last dance of the night. There are not too many photographers that you will find in Louisville that will photograph your wedding day beginning until end at a reasonable price and have outstanding photographs to show from it. Photography was one of the highest priorities on my list for our wedding. We are so glad we choose Jwest photography for our wedding day. Joe made sure to capture all of our favorite moments plus more. I would recommend Joe to anyone that is looking for a wedding photographer or any photography needs. We look forward to continuing to work with him in the future for any of our photography needs.
---
J west
Reviewed on

10/01/2013
Joe was a delight to work with. He was so flexible and fit right in. He took time to look at my pintrest page and being props. He never interrupted to get a picture and it felt very natural to take pictures for him. My husband who hates pictures even made the comment " I don't mind taking pictures when they are this easy!" We got our pictures back quickly and they were amazing! He captured every moment of the wedding day and it was so fun reliving the wedding day.
---
Best Photographer!!
Reviewed on

9/30/2013
Meghann C
I had a difficult time planning my wedding since half of the time I was in another state! I found Joe from there, he was super nice and totally understood the situation. He did not rush a decision out of me until I was home and could meet in person (about 4 months after initial email/phone call). Our wedding day was amazing and hectic- he was there for all of it. Even that morning before I ever talked to him he had a backup plan in place for our first look since it was muddy outside. Everyone loved Joe and how laid back he is and efficient! Now working on albums Joe is awesome to work with, super flexible and will do anything to make sure everyone is happy.
---
Photography
Reviewed on

7/11/2013
Stephanie E
Joe is wonderful to work with and was a perfect fit for our wedding. He was really laid back and best of all was unlimited hours. He had a great personality and was really fun. Even the guests of our wedding were bragging about him!
---
Maggie's Review
Reviewed on

10/01/2012
Maggie M
Joe was a delight to work with! Our photos are absolutely beautiful. He captured moments of our wedding day that we were unable to see. Highly recommend his services.
---
A Summer Wedding
Reviewed on

9/20/2012
Sara A
Not only did we use Joe for our wedding, but our engagement photos, as well. He is so confident and laid back that he makes you feel so comfortable. On our big day he was there for over 8 hours and got pictures of everything and then some. The pictures are bright, well set up and carry his own personality in each one! He is a pleasure to work with and made the whole wedding party feel at ease. He is by far the best photographer I have ever worked with. I am so glad I had him capture our most special day for us!
---
wedding
Reviewed on

9/20/2012
alice s
Easy to work with. Beautiful pictures.
---
Joe is the Man!!!!
Reviewed on

9/19/2012
Stephanie W
I found J West Photography in an ad in my wedding venue's brochure. I went to his website and decided to contact him and I can tell you, I knew from our first meeting I wanted to work with him. Joe was very friendly and easygoing. His contract is very easy to understand and straight forward, but professional. Joe offers many differet affordable packages with no small print. The day of my wedding Joe showed up and was READY! He took the time to meet my family and wedding party (did a great job remembering names!). He was very professional, organized and he captured all the LOVE and fun that I felt that day. Ladies if you are looking for a relaxed easy-going, professional photographer then please look no further! I plan on using J West Photography from now on for all my professional photo needs.
---
Awesome Photographer, Awesome Pictures
Reviewed on

9/19/2012
brittany p
I have recently got married in May and used Joe as my photographer. I had worked with him before while he was shooting my sister in law's wedding, so I was already aware of how great Joe was and how wonderful his work was. Not only are Joe's Photos FANTASTIC, Joe himself is a great person to work with. He was very helpful throughout the entire process of getting married. I would recommend him to anyone of my friends or family that plan on getting married!
---
Great Person, Great Pictures
Reviewed on

2/18/2012
Brittany R
You could not ask for a more personable photographer. Joe is great to work with in every aspect. I was very picky about the type of people that I wanted working my wedding. I wanted to work with down to earth and friendly people during the wedding. After our meetings and engagement session I considered Joe a friend. We were happy to have him at our wedding as a photographer and friend. We were more that pleased with the level of communication, punctuality, and service. Joe will be taking pictures of our first child this summer and I would recommend him to anyone.
---
Love, Love, Love Joe!
Reviewed on

12/14/2011
Jessica S
Joe is an excellent photographer. Was told he didn't really do weddings in the Cincinnati area, but was happy to do ours and didn't charge us travel fees or anything. Would definitely recommend him, he is awesome and has great ideas
---
June 2011 - J West Review
Reviewed on

10/03/2011
Jaclyn M
I got married in June of 2011 and used J West Photography. They were more than I even thought they would be. Joe could not be more professional and assisted me in every step of my planning. Not only is he a talented artist, but he is a great resource. Without him I would have had a more difficult time narrowing down other vendors. His experience was greatly appreciated. The day of, Joe arrived early and stayed late. He captured every moment possible and we didn't even realize he was in the room. It just makes your day so much less stressful knowing that you have put, at least this part, in the right persons hands. Joe is very flexible and will work with any schedule. Our proofs arrived quickly and we can't wait to see our book. Thank you again to Joe, and I highly recommend J West Photography. You won't regret it!
---
Awesome experience
Reviewed on

1/04/2011
Ashley M
My husband and I were on a pretty tight budget for our wedding. Joe was more than willing to work with us, and he created a package that we were both happy with and could afford. He was very fun to work with. Joe was creative and great with direction. We enjoyed working with him very much, and I think that shows in our pictures. I definitely recommend him!
---
Good ole Joe!
Reviewed on

11/29/2010
israel g
Joe, the photographer for Jwest photography is simply amazing! Most importantly for me as a bride and Im sure is important to any bride is that Joe stayed and photographed my entire wedding/reception at no additional charge! He was there from 1pm, when we were getting dressed until 930pm when the last song at the reception was played. joe is very personable and cared about me as a bride. I remember just 20 minutes before it was time for me to walk down the aisle, he pulled me aside and said "It seems as though your worrying, dont. Everything is going to be okay and the little things once you start walking down wont even matter and dont worry about missing anything because I will caputure it all" :) Those words of encouragement eased my mind just before I made that walk. Joe is simply amazing and not to mention affordable. Everything you could possibly want in a photographer ;)
---
Couldn't ask for a better photographer
Reviewed on

11/16/2010
Janelle K
I met Joe at a bridal show & liked him immediately. His personality was probably the main deciding factor in choosing him over other photographers. He was very friendly & seemed to be extremely laid-back & easing-going, not to mention that his prices were reasonable & his pictures were beautiful. Plus, he offered something that no other photographer I found offered, which was an unlimited amount of time for his services on your wedding day. Joe photographed our engagement session & my bridal session, & during those times in addition to mutiple meetings & phone calls, Joe proved himself time & time again to be incredibly flexible & easy to work with. On our wedding day, he was amazing. He was very professional but still laid-back, & he took control without being controlling. Our friends & family were so impressed with Joe's personality & the way he worked, & that was before they even saw the pictures! When we did finally see the pictures, we were even more satisfied that we chose Joe. Our pictures were beautiful. He was definitely the best vendor we had at our wedding & I would recommend him to any bride in a heartbeat. I truly could not have asked for a better photographer.
---
Our wedding day captured forever
Reviewed on

11/02/2010
Jennifer S
We chose Joe to be our wedding photographer because he was everything we were looking for. The photo samples he showed me were not only beautiful but fun and unique, and he was willing to try new ideas. Joe is an easy going guy that clearly loves what he does and is so much fun to work with. The packages that he offers can fit any budget, and you will not find another photographer that will put in as much time, heart, and dedication to your wedding as he does. Our wedding was amazing and I can't thank Joe enough for all of his hard work and for making our day memorable. -Jennifer & Nathan
---
J West Photography experience
Reviewed on

10/30/2010
Amanda B
After meeting with Joe for the first time my husband and I knew we wanted to have Joe as our photographer. He was laid back and honest and of course, affordable. He showed up bright and early on the day of our wedding and stayed with us until late in the afternoon when the wedding was over, no time limit, he would have stayed until 2 am had we continued with the reception that late. He captured some beautiful pictures of my husband and I as well as fun pictures of our guests that we will laugh about for many years to come. I was very happy with Joe's customer service, as I didn't feel like "just another bride" to him, and I love looking at all of the wonderful pictures he captured on my special day! Thanks Joe! -Amanda
---
The BEST day ever!
Reviewed on

10/30/2010
Leslie H
I met Joe at my best friend's wedding, he was her photographer. We had a blast the whole day, laughing and taking pictures. It was almost a unanimous decision about why I chose Joe to be my wedding photographer. Not only was he going to be there all day, he was very easy to work with. The packages he offered us were the best prices we saw when looking for photographers. If there was something we didn't need or want, he would add that money to something else that we did want. Joe was at my house in Lexington, KY at 7:30 in the morning and didn't leave until 10:30 that night. He was a trooper, I think it was about 92 degrees that day and we took pictures outside and he never complained. The pictures were amazing. He took pictures that I would have never thought that I wanted- not to mention all the candid shots that he took. Those pictures were my favorite, most of which I chose to put in my album. My husband is a big UK Wildcat fan and wanted to take pictures outside of Rupp Arena. Joe called all the appropriate people to make it happen, we even got to go inside the concourse to take pictures on the old Rupp Arena floor. We had a blast. After everything was said and done and it was time to order/make my wedding album, Joe worked for about a month getting everything the way that my husband and I wanted it. Once he thought I was done, sure enough there was something else that I wanted changed and Joe always did with a smile on his face! We joked about how long it was taking and how I could never make up my mind. The minute I opened up the package with my album I started to cry, it was GORGEOUS. Everything that I wanted and it was all thanks to Joe and his hard work. And leave it up to me to call Joe when I wanted to "trash my dress." Joe offered up his swimming pool at his house to use for the photo shoot. I had such a blast sliding down the slide and jumping in the pool! I have continued to talk to Joe, going on 4 months after my wedding, and I don't see that connection ever ending.
---
Send Message