Home

jack morelli music- a unique music agency
About this Vendor
unlimited choices, so you don't have to settle
jack morelli music is a unique music agency that offers unlimited choices to discriminating couples. We are preferred vendors in many upscale venues from NYC to Montauk and beyond. We use world class musicians & DJs-many are music professors, have appeared on Broadway & TV, & have toured with name acts. We can suggest wonderful set bands or hand pick musicians to create the exact band you desire. All styles of music are available. Traditional, trendy or offbeat. To help you decide, we ask the right questions & then make suggestions so your music will be personal & customized for your tastes & budget. Our goal is make your selection of music pleasant & stress free. This is not just a job for us, it's our passion & we love it. We promise to take great care of your celebration!!
Details
Accordion, Bagpipes, Banjo, Bugle, Cello, Fiddle, Flute, Guitar, Harmonica, Harp, Keyboard, Mandolin, Organ, Percussion, Piano, Saxophone, Steel Drum, Trombone, Trumpet, Ukulele, Violin, Vocals
African, Arabic, Bollywood, Caribbean, Celtic, Classical, Country, Dance, Disco, Flamenco, Folk, Hip-Hop, Indian, Jazz, Klezmer, Latin, Mariachi, Persian, Polka, Pop, R&B, Rock, World Music
After Party, Rehearsals + Parties, Ceremony, Reception, Wedding
Live Music, MC Services, Recorded Music, Sound Equipment, Music, Rentals + Equipment
Contact Info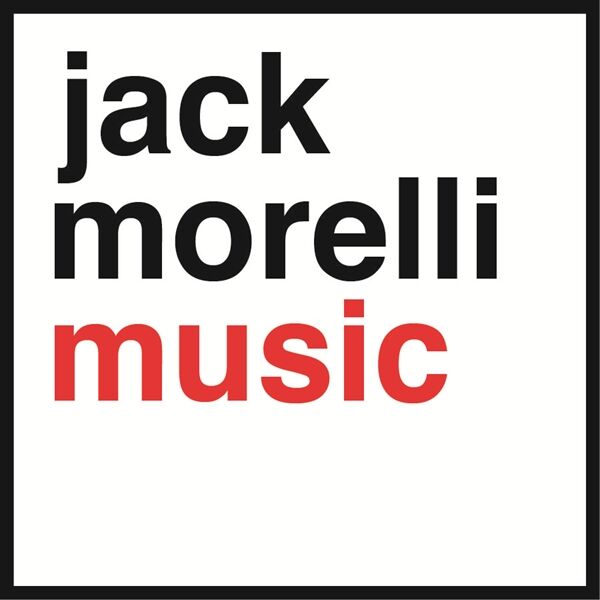 Reviewed on

9/18/2017
Samantha H
Finding the right band for our wedding was definitely a challenge, especially because my fiance and I are very into music and we were not looking for your typical wedding band. We are huge groupies of Classic Rock music, hits from the 60s, 70s, and also some 80s and 90s hits,... Read More and that is exactly what we were looking for. I am beyond grateful that I sent a note to Jack Morelli!!! Even from his initial response, I knew we were on to something. We were on the phone chatting within ~24 hours of our initial request and Jack was already easing our minds that he would be able to get us the perfect band. And that is EXACTLY what he did. A few days and a few emails later, he already had a band for us. We were able to see them perform at a local bar the following weekend, and we signed on the spot! Jack has been such a pleasure to work with, he is so connected in the music industry, he is extremely efficient with his business and work, I honestly don't think you can go wrong with him! I would recommend working with him 1,000%!!!
---
Reviewed on

5/28/2017
Bennett C
I always thought that the magic was in the beans, but Jack is a fairytale all. his own... Despite my wife and I putting together a wedding last minute, Jack was encouraging, helpful, and the best support we could have hoped for from start to finish. We told him exactly the... Read More type of music we love and he quickly put together the perfect band. And I mean perfect in every sense of the word. We coordinated ahead of time with Jack and the band to decide what music we wanted to hear live, what music we would play during the band's downtime, even allowing us to hire a pianist for 30 minutes simply because we desperately wanted to hear the piano solo played in the song we choose for our first dance. And Jack could not have picked better musicians for our genres of music. The lead guitarist was, and I'll put this as eloquently as possible, "absolutely F***ING incredible." He was able to play everything from "Here Comes the Sun" on classical guitar for the ceremony, to funk classics and modern soul, to the most insane, mind blowing, spell binding rendition of "Purple Haze" I have ever had the pleasure to see or hear live (even Jimmy would have wept). The drummer and bassists were lively, energetic, funny, and still managed to shine just as brightly as the lead guitarist throughout every chord, bar, and phrase. This was not a 'wedding band', this was a band playing at a wedding. It did not take long for us to recognize that the band members were not playing for money, or prestige, but were playing because they love music and they love to share it with whomever is listening. As music lovers ourselves, that was exactly what we requested from Jack. In addition to holding their own musically, the musicians were also marvelous speakers, announcing everything from dinner courses, toasts, and cake cutting, to getting the guests amped up and ready to dance to their amazing sound. Multiple times throughout the night, we guests approach us with wonderment in their eyes saying "thank you, tonight we had a wedding AND a concert". I know it is cliche, but this band will be one of the most memorable aspects of the best night of our lives. If your looking for absolutely the most perfect fit to your wedding, no matter what music moves you, LOOK NO FURTHER. Stop reading NOW and give Jack a call.
---
Reviewed on

1/30/2017
sheila c
I would strongly recommend working with Jack Morelli when it comes to providing bespoke attention to your music choice for your wedding. Jack and his team are highly professional and great to work with. The music choice was great for our venue at the Carlyle. Jack can work... Read More with all budgets and is willing to tailor according to his client's needs. I would love to work with him again and would hire for other events in the future..
---
Reviewed on

11/12/2017
Rick C
During the planning of our New York wedding, we approached the subject of music with some trepidation. We saw our event, which was to take place in Manhattan, as an elegant "evening" affair, and everything about it had to be just right. We had each attended quite a few weddings... Read More in our day, and quite a few of them were a bit "corny" in our opinion – something we really wanted to avoid in every way possible. When it came to music, that posed a special problem: how to make a memorable, fun and classy evening event without the wedding clichés. Fortunately for us, we were referred to Jack Morelli Music, and one conversation with Jack was all it took for our musical worries to melt away. He asked all the right questions, heard our concerns, and took it from there, instantly understanding our musical tastes and our desires for our big night. His description of the type of band and types of music that would work for us was absolutely spot on, and we knew right away that we could relax (at least about the music!). When the day came, everything, especially the music, was just perfect. No other word for it. Thanks for everything, Jack!
---
Reviewed on

1/26/2017
Emily G
Working with Jack and Shelley on our wedding entertainment has been an absolute pleasure! They really took the time to listen to what we were looking for and have made the whole process totally stress-free. Before making any suggestions regarding the entertainment, they made... Read More sure they understood the vibe we were looking to achieve at our wedding. They really considered what we wanted and matched us with an amazingly talent group of musicians that will surely make our wedding everything we ever hoped it would be. I would recommend Jack Morelli Music to anyone who is looking to book local talent for their wedding. Jack and Shelley are extremely trustworthy, attentive and knowledgeable. We are so lucky to have them help us with our big day!
---
Reviewed on

1/24/2017
Sahar A
Jack and the group provided the perfect ambience for our cocktail hour and dinner! It was exactly what I had envisioned and the process to book the group was seamless and stress free! I would highly recommend working with Jack and his group!
---
Reviewed on

1/06/2017
Sean G
After all of our plans were completed, we left "music" to be our last item on our wedding check list. My fiancé and I could not decide between the excitement of a live band and the fun of a DJ playing songs by the original artists. After getting to know us and the types of... Read More guests we were inviting, Jack recommended hiring a DJ AND a live band. Since we love jazz, we agreed on Jack putting together a talented quartet that would play classic jazz and a few of our favorite standards from the Great American Songbook. We were excited to hear that Jack would be the drummer at our night. The DJ was given a list of our favorite pop tunes and was instructed not to have any corny/commercial announcements that you sometimes hear a MC make and be careful with the volume. We had a 4 hour reception with a set of live music, then DJ, then live and ending w the DJ. The live music was very cool: the music of Miles Davis, Monk and Coltrane and since our reception was held at the classic NY restaurant Daniel, the DJ had to be fun but appropriate for the venue. At one point the DJ noticed some of our guests were Hispanic and he began playing some Salsa, at a low volume. People got up and danced in a venue not known as a place for dancing… If you want your music-your way, call jack morelli music.
---
Meet The President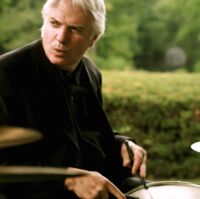 Jack Morelli
Jack has been performing professionally since his teens and has been part of over 1,000 weddings. At 14 , his dad, a bandleader, taught Jack about the art of the wedding. At a memorable wedding, guests remember how happy the couple looked, the wonderful food, and the music that tied it all together. Whether your tastes are traditional, trendy or offbeat, YOUR personality will be the star of the wedding. We offer everything from a classic wedding band to something totally unique, and we guarantee it will reflect YOUR individuality. jmm promises to make YOUR celebration shine. Ready to shine?