Home

Jackie Bressler Events
About this Vendor
Jackie Bressler Events - Where You're The Rockstar
There are a few super-natural event planners who possess equal parts creativity and business savvy. Jackie Bressler is one of them.She's a master at conceptualizing ideas for an event and her follow through is flawless- just ask her clients! She makes sure you shine bright and rest easy. Guaranteed.
Details
Day-Of Coordination, Full Service Wedding Planning, Planning
Contact Info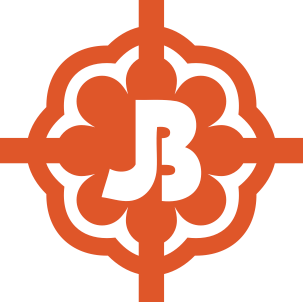 4330 Village Dr , Delray Beach, FL
Delray and All Florida
Jackie Bressler Events- Planner EXTRAORDINAIRE!!!
Reviewed on

9/17/2012
Bonnie K
Jackie, I'm not even sure where to start when it comes to complimenting you. You have a way about you that I hope to be able to put into words. Aside from your exceptional and unbelievable attention to each and every detail, you are an absolute gem to work with. You thought of everything- down to the very last detail and thought of ideas that I couldn't even dream of. You gave us the wedding of our dreams and beyond! I was concerned about our budget since I know I have "champagne tastes," and you were able to make it all happen for us within our budget. I'm still not sure how you did it, but then again, I was not surprised! Your kindness, your thoughtfulness, and your grace was recognized by our entire family and even our guests. I am convinced that the only reason that we had such a magnificent wedding, was because of you. You truly are THE BEST! Love to you always, Bon
---
My Rad Wedding
Reviewed on

7/22/2012
Stephanie l
Finding Jackie Bressler to help me with my wedding was a miracle. As a girlie girl, I had a dream of my perfect wedding. Luckily, I knew what I wanted, I just needed the perfect party planner to help me find the "right location" for the "right band". The band I wanted was the New Orleans Radiators as my fiance & I were huge fans. The problem was that The Radiators did not "do weddings". After talking to several friends in my area of Boca Raton, Florida, I was told to call Jackie Bressler, as I heard she could make my dream a reality. As soon as I told her my wish, she told me not to worry & she knew she could make it happen as she worked in the music business for years & knew who to call & she knew the perfect location. I was beyond stunned. She was telling me not to worry. Wow! Jackie Bressler made my dream wedding come true. She did so much more than just getting the band & location. She put me at ease & allowed me to enjoy planning my wedding. Any idea I threw out during our brainstorming sessions, she added to & made more special. We spent many hours on the phone going over details. She puts all of herself into her work & is so wonderful. Any bride would be lucky to have Jackie Bressler create her a dream wedding, as I know, dreams really do come true. Jackie, I know I've told you this countless times, but a few more can't hurt. Thank you, thank you, thank you.. .xxoo, stephie
---
Simply Perfect!
Reviewed on

6/20/2012
Jessica M
Simply put..Jackie Bressler Events is the reason my wedding was perfect! I planned my Delray Beach wedding from Washington D.C. only visiting the location once, so Jackie and her staff were essential in the entire wedding process. Jackie took charge of all issues and always came up with the best solution for "us". The vendors she recommended were amazing and fell right within in my budget. She managed these vendors seamlessly and executed my vision throughout, always keeping in mind the small details that I would mention to her in passing. I think of myself as an organized and thorough person BUT Jackie puts me to shame. She is so detail oriented yet creative and resourceful. She came up with all these wonderful solutions whenour venue wouldn't let us do certain things. No request was too big or too small for her; she took charge of every situation. She thinks of everything and handles all situations with such professionalism and accuracy. I met with a handful of wedding planners before hiring Jackie but Jackie stood out as not only a fantastic wedding planner but a great and calming force, which was essential throughout this process. The day of the wedding, our ceremony was outside and a storm decided to hit right as I was about to walk down the aisle. Jackie took charge, got everyone inside and dry and when the sun came out, dried evertything and organized everything for the ceremony to continue outdoors without losing any time (or her cool). I wouldn't even be surprised if she organized to have the rainbow come out as I was walking down the aisle;) She is amazing but more than that she is fantastic person to deal with and her warmth and compassion is priceless. You want Jackie to have your back not only on your wedding but for every life event. Hiring Jackie was by far the most essential thing I did for the wedding…well other than finding the groom. You will not go wrong with Jackie…she is perfection.
---
Reviewed on

7/28/2015
To be honest, I've been putting off writing this review because I cannot even find the words to adequately express my love and appreciation for Jackie. Jackie is a consummate professional- the best of the best. I don't think you will find anyone who is more talented and passionate about their job. She exceeded my expectations in every sense of the word and truly delivered the wedding of my dreams. Once you are in Jackie's hands, you can rest easy knowing that she will make your vision (no matter how big or small) a reality. Jackie is impeccably organized, and will ensure that your planning is on schedule and within budget. She works with an amazing staff and network of top notch, incredibly talented vendors. Maybe the best part about working with Jackie is that she becomes more of a friend than a business associate. I was actually sad when my wedding was over, because I meant that I was no longer going to get to chat with Jackie on a regular basis. Other than saying "I do," hiring Jackie was the best wedding-related decision that I made. I cannot recommend her enough!
---
Reviewed on

7/27/2015
Jessica L
Jackie is amazing! From the moment we met Jackie we knew that she was the perfect person to plan our wedding. She is very organized and detail oriented as well as very professional. She used top of the line computer technology to organize every detail of our wedding. Jackie's staff was courteous, professional, and friendly especially Alexa who catered to even our smallest need on our wedding day. Jackie made us feel like family from start to finish. Her advice and referrals were invaluable and spot on to our vision. We always felt that Jackie went out of her way, above and beyond, for everything that we needed or required. As everyone knows life has unexpected turns but Jackie is prepared for any situation and always made us feel that we were her number 1 priority. We would like to thank Jackie from the bottom of our hearts for making our special day better than we could have ever imagined.
---
Reviewed on

6/30/2015
Ashlee M
Little girls grow up dreaming about the day they will be a bride. I could have never, ever dreamed of a more perfect event. We found Jackie on a list of planners given to us by our venue. After calling everyone on the list it was VERY apparent that Jackie was it. From day one she made it her goal to make the planning process as easy and stress free as possible. Since we had no family from Florida and we live 1,140 miles from our venue we relied on Jackie and her team for everything. They found the perfect vendors for everything and even planned all of our tastings and vendor visits in a two day span that we got to visit pre wedding. In the months leading up to the wedding we had monthly calls to make sure that the plethora of wedding items were crossed off the list and nothing was forgotten. Upon arrival they took care of all the communication with the hotel. When the hotel insisted on our rehearsal dinner being inside, Jackie advocated for us and got us just what we wanted. The day of our wedding was seamless! Deanna, a member of Jackie's team, arrived early and was available all throughout the day for whatever we needed. She brought a huge suitcase filled with every wedding day item you might need and steamed all the dresses and tuxes. The ceremony and cocktail hour had to be moved inside, and although this could be something potentially very stressful for a bride, it wasn't. She communicated every plan with me and took care of all of the details. Our ceremony and reception were top notch with the most beautiful flowers and an amazing DJ...all recommended by Jackie. We didn't have an infinite budget and Jackie made sure that we didn't feel constrained by this at any time. Now that I am fully in tears reminiscing about my completelty perfect wedding day, I will leave everyone with this advice...it would be the biggest mistake of your life not to choose Jackie Bressler Events as your planner. I will look back forever and have so much love for Jackie, Deanna and the JBE team!
---
Your search ends here
Reviewed on

2/01/2015
Nadeige C
If you are reading this review, I have one piece of advice for you: choose Jackie as your planner. Really, that's all that you need to know. Unfortunately, if you are like me and are a little Type A, you're going to need a little more convincing. I understand the struggle; I interviewed a number of planners before choosing Jackie. Hopefully I can give you enough information in this review to help you with your decision. I chose the full planning package, which included everything from help with venue selection and contract negotiation to day-of coordination. Jackie was a big help every step of the way. She listened to the vision that my fiancé and I had for the wedding and, simply put, made it happen. She has her list of vendors whom she has worked with and trusts and will recommend certain ones to you depending on your overall goals and price point. The Jackie seal of approval is real and is something that you can count on. The binders that she keeps on all of her clients captured my little organization-loving heart and you can tell that she cares a lot about what she does – your wedding timeline is extremely detailed and you don't need to worry about what you have to do and when. Another thing that I want to point out that Jackie is there for you when and how you need her. At the beginning we were very email focused as I was an out of town bride. However, whenever I felt that it was best to talk in person or needed someone to talk through wedding drama, she was always ready for a call. It was like having a planner and awesome bridesmaid that you knew all of your life all in one. Lastly, if you can imagine it (or even if you can't) Jackie can make it happen. That is how we ended up with custom Lazy Susans for our reception. Looking at my wedding photos and video (as an aside, if you are on the fence about getting a videographer and have the means to do it, just do it) I realize that the joy I feel each time that I see them is thanks to Jackie. The wedding was exactly how we wanted it and we will be forever grateful.
---
Stop now, you've found your planner.
Reviewed on

11/12/2014
Jackie is so easy to talk to, she let's you express your vision and knows precisely how to make it a reality. Plus, she'll add the subtle touches that only a professional with her level of experience can. Trust her, she knows what she's doing. I felt an immediate connection to her and it only got better from there. She's organised, available and so darn sweet. Our wedding was a show stopper and I only have her (and my dad) to thank. Worth every penny. Love you, Jackie!
---
Absolute WOW
Reviewed on

7/14/2014
Kavita M
Absolute wow!! Jackie and her team are truly superheroes when it comes to wedding planning! We can't thank her and her staff enough! I planned a destination wedding in South Beach and Jackie was with us every step of the way for more than a year! She worked meticulously and did not give up faith even when our initial venue backed out unexpectedly 6 months before the event! She truly worked with us and our families in making it a touch of traditional (we only wanted a touch!) and put up with our requests for off-the-path caterers and photographers. She gave excellent recommendations for event decoration, cake, DJ/lighting, etc. Our weekend was absolutely perfect. EVERYONE NEEDS A JACKIE FOR THEIR WEDDING! It is a testament to how incredibly competent she is that everyone commented on how relaxed we and our families were. We had two tricky venues that required a lot of bringing things in, and she was never discouraging in bringing our vision to fruition.
---
SIMPLY THE BEST!
Reviewed on

7/26/2013
Jackie, From the moment we first spoke on the phone, I knew that you were going to be the perfect person to help plan our wedding. What I didn't know or expect was the EXTRAordinary attention and guidance that you would provide every step of the way. There were so many details that we would have never thought of that you handled with great ease. You were not only a comforting presence to me throughout the entire planning process, but you were there for my now husband John, and both of our moms who you graciously talked to any time they had questions! We never thought that we would have been able to have such a beautiful wedding since our budget was tight! With your ingenuity, creativeness, and willingness to always go the extra mile for us, you designed the most beautiful and affordable centerpieces and alter that our guests are still raving about! I'm not sure how to say a proper thank you to you and your team but I do hope that I can help any potential client of yours RUN to book your services! I have been singing your praises since the first day we met and will continue to do so! THANK YOU for not only being a wonderful planner, but for being a friend and someone who I knew that I could always count on to be there for me. You truly are the BEST! With love and tremendous gratitude, Anna
---
Mrs. Nancy Ojea
Reviewed on

6/19/2013
Nancy O
I hired Jackie for my 30th anniversary destination vow renewal. She was amazing!! She handled everything from finding the hotel, officiate, vendors, everything, even providing web links for unique ideas to make our vow renewal special and different. She was extremely available through e-mails, texts and phone calls. I found Jackie online and arranged to meet her since I had no referral source. She is so down to earth and easy to tell your "wants" to. My experience could not have been better and my vow renewal was everything my husband and I ever wanted!!
---
Wedding Perfection Thanks to Jackie
Reviewed on

11/27/2012
melanie c
Jackie Bressler is truly a wedding angel, there is no better way for me to describe her. From the moment we talked on the phone for the first time, I had no doubt that she was the most qualified and genuinely talented planner that I spoke with. She is extremely detailed, organized and focused, all of which I would expect in a wedding planner. But it is the many things I did not expect that make Jackie the essential wedding planner and partner. She made me feel not only like I was the only bride she worked with, but she was a true friend throughout the process. When things got challenging with family, stress, finance, and in general, she was like a sister that listens and offers her gentle advice on how to get through it. My wedding day was an absolute dream. I could not have imagined that I would gather so many tiny memories of moments in that day that had nothing to do with seating arrangements, centerpieces, and timelines. That is because Jackie took care of all the logistics so that I was free to enjoy my Dad's laughter, my best friend's hugs, and my husband's arm around me. It was perfection. There is no doubt that weddings are expensive, but the service and calm and peace of mind that Jackie provided was priceless. Best money ever spent.
---
Wish I could give more than 5 stars!!
Reviewed on

6/18/2012
dinah a
I had the most amazing wedding thanks to Jackie and Jackie Bressler Events! I wanted a "party" vibe that was not particularly "traditional". What I got was the best 'end of summer blowout' that my friends and family had ever seen! We are about to celebrate our 8th anniversary and friends STILL talk about our fantastic "party"! Jackie incorporated tie dyed yarmulkes (nearly impossible to find so she had the material dyed in the Midwest, flown to Brooklyn to assemble and stamp, and then back to us). She took a bunch of tie dyed sarongs and had them turned in to the most amazing Chuppah. So many friends loved it that I have lent it out to multiple friends for their wedding Chuppah...a tradition was born from Jackie's amazing vision. Instead of wedding programs, guests were adorned with laminated all access passes on tie dyed lanyards with the day's details outlined, which of course, helped seal the non-traditional vibe we were seeking and incorporated our love of live music, as my husband and I met at a concert. The band she suggested was so amazing that professional musician friends of ours that were guests, ended up jamming with the wedding band and at the end of the affair, the owner of the Coonamessett Inn (our wedding venue in Cape Cod) told me that never before in the history of the Inn, had he seen his entire wait staff on the dance floor at one of their events. As if all of that was not spectacular enough, when we arrived at the cabin on the Inn's property where we were to spend our wedding night, Jackie had lined the walkway with candles with custom made labels and filled the cabin with flowers, Champagne, chocolate covered strawberries and more candles!!! She even made up goody bags for our guests that not only had various foods and beverages, but she incorporated all of my favorite things (candles, custom made bath products in a wedding cake scent, etc...). Since our wedding, we have used Jackie Bressler Events for my father's 80th surprise birthday party in DelRay Beach, Florida (spectacular is an understatement) and Jackie made an amazing DVD for my nephew's Bar Mitzvah in Boston....a keepsake he is sure to treasure as he grows up. With all sincerity, I write that there is nothing Ms Bressler can not do, and with her talent, creativity, work ethic and flair, she produces events that are so far beyond comparison, she's absolutely the BEST!
---
TCB - Taking Care of Business!
Reviewed on

6/12/2012
Jamie M
In my opinion, Jackie is the only choice for wedding planner, especially if you're planning it from out of state. Not only is she extremely knowledgeable about the area, but she will definitely bring organization and creativity to your big day. I had already hired most of my vendors when I brought Jackie on. I had no idea what to do with the reception area and needed help because it was on a rooftop and I wanted red lanterns hanging. Everyone kept telling me they couldn't hang lanterns out there, but Jackie promised she'd figure out a way to make it happen. Not only did she come through, but she actually chose the colors & place setting for my tables, which were perfect and exactly to my taste. She also added little touches to the ceremony, which I hadn't even thought of, like putting parasols at the end of the rows and having brushes for guests to wipe sand off their feet since it was on the beach. Her 'day of' services were also impeccable. Since my wedding was outside, she came up with a rain plan. She prepared me & my family the day before in case we had to move everything inside, since it had rained for 2 days before. Luckily, we were able to have it outside - no rain! - but she was totally prepared for anything. I didn't have to do anything or worry about anything that day, which made the day that much better. Jackie is always professional and has a take charge style. Actually, during our photos prior to the ceremony, my husband kept yelling out "TCB - taking care of business!" because Jackie was doing her thing while we just chilled and smiled for the camera. I would absolutely recommend working with Jackie. She really listened to what we wanted and worked hard to make it happen. When I look back at my photos, everything looks so beautiful and I wouldn't have changed a thing!
---
Jackie Bressler Events - the very best South Flori
Reviewed on

6/09/2012
Terry E
Dear Jackie, What can I say about you? Let me sing your praises. You are the most efficient, knowledgeable, hard working and pleasant person, with whom I have ever had the pleasure of working. Your worth ethic, your hands-on approach, and your willingness to work tirelessly for any and all endeavors, make you valuable beyond measure. You are a great asset and I would highly recommend you to anyone planning any type of special event. You handled every single aspect of our wedding, making for a beautiful and flawless evening which we, and our guests, will never forget. Thank you for your loyalty and help, without which we could have never survived! Maralago never looked more beautiful, thanks to your choice of flowers and decor, and I was relaxed, happy, and a beautiful bride, because you were there for me every step of the way. Most sincerely, Terry M.
---
Jackie Bressler Events=Top Notch!
Reviewed on

6/09/2012
shari g
When I was getting married for the second time, I had concerns about how to make an appropriate ceremony and reception. Jackie Bressler Events took care of all my concerns and put my fears to rest. Jackie led me through the entire process, start to finish. She had wonderful ideas about how to personalize my wedding so that our personalities shone through and our wedding was unique. The ceremony was more than just saying vows and our reception was warm, cozy, intimate and reflective of who we are. Jackie's ideas and ability to conceptualize are beyond compare and her talents exceeding my expectations.
---
BEST PLANNER EVER!!!
Reviewed on

6/08/2012
mayrose l
From the moment we began working with Jackie all of our concerns ENDED! I called 2 planners that my venue had recommended and waited and waited for a returned call. I was speaking to a friend whose daughter just used Jackie Bressler Events for her wedding and she told me that I must contact her! I am so glad that I did! Within the first hour that I reached out to Jackie, she got in touch with me and her service and care remained this constant throughout! Not only is she extremely detailed oriented, organized, amazingly talented with design, she is caring, compassionate and FUN! My entire bridal party loved her as did our parents and so many of our guests! I NEVER worried about anything. Our wedding was beyond our expectations thanks to Jackie and her staff. My only sadness at the end of the night was that I knew I wouldnt get to talk to her daily!! But, just as my sadness crept in, my new husband and I walked into the bridal suite at the end of the night and it was beautifully decorated by Jackie with candlelight everywhere, champagne, chocolate strawberries, and rose petals throughout. She really does think of EVERYTHING! I will forver sing her praises!
---
Jenni Hall Review
Reviewed on

8/13/2011
Jennifer G
Jackie Bressler was an essential part to the wedding process. The moment I hired Jackie, a huge weight was lifted from my shoulders. She and her staff are very friendly and 100% reliable and gave me great direction throughout the process. Her thoroughness and attention to detail sets her apart from the average event planner. The best part is that she was available to me any time day or night, so I never felt igonred, and I could always get a hold of her. Jackie is the reason my wedding day went off without a hitch, and I plan to use her service for any event in the future! I highly recommend Jackie Bressler Events! Thanks Jackie!!
---
Send Message