Home

Jam Productions DJs
Details
Classical, Country, Dance, Disco, Folk, Hip-Hop, Jazz, Pop, R&B, Rock
After Party, Rehearsals + Parties, Ceremony, Reception, Wedding
MC Services, Recorded Music, Sound Equipment, Music
Contact Info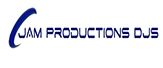 Reviewed on

10/17/2016
Laura K
Kevin was incredible!!! Very organized and willing to meet with us multiple times to make sure we had everything planned just the way we wanted it. Also came to the rehearsal which was a huge help to us. He kept everyone dancing and also worked in requests which made family and... Read More friends happy. Very very nice guy, professional and easy to get along with. Can not say enough good things about jam productions. Thank you kevin!!
---
Reviewed on

8/16/2016
Laura L
The best I could ever ask for! He helped with other aspects of my wedding and not just the music. When asked his opinion, it was given (which was greatly appreciated to a bride who needed guidance). I will recommend him to anyone in need of a DJ!
---
Reviewed on

8/02/2016
nicole h
Kevin was great! Very accommodating, organized, and friendly. We couldn't have asked for more.
---
Reviewed on

8/02/2016
Lucy R
Kevin with Jam Productions was amazing! He responded quickly to my e-mails leading up to the wedding and he was very detailed down to the minute. We met with him 2 weeks before the wedding and went over every detail of the ceremony and reception. We brought a list of songs we... Read More wanted played and he played every one of them, no problem. He offers a wide selection of music so no song was off limits. He was very kind and professional and our ceremony and reception went off perfectly. Kevin with Jam Productions is truly amazing at what he does and I highly recommend him for you big day!
---
Reviewed on

6/13/2016
Sarah F
Kevin was amazing from start to finish! Very informative and helpful during the whole planning time. We had a couple unusual requests but he found our songs and helped make our day great!!!! It was especially amazing that he came to the rehearsal and set up so we could run... Read More through the ceremony with the actual sound system ! He kept the party going the whole night and was awesome! I highly highly recommend!
---
Reviewed on

6/12/2016
Kate H
Kevin got the job done; however, I wouldn't recommend him because there were a few things about our experience working with him that were not so great. 1. During the first few minutes of cocktail hour, Kevin started playing some random alternative rock music (which I cannot... Read More stand), while we had explicitly asked for jazz. I am a musician and so I was very clear with him about what kind of music we would like, giving him a ton of specific examples of tunes we'd like to hear. He decided to disregard that and go way out in left field. That was highly irritating, because I was having a nice conversation with a guest and became so distracted that I had to go over and ask Kevin to please play the music we had discussed. 2. Kevin introduced my dad to give his welcome while I was NOT SITTING AT THE HEAD TABLE (I was in the bathroom), thus leaving my Dad to awkwardly stand there with all eyes on him, holding a microphone, waiting for me to show up. It was also quite awkward for me, needless to say. Why Kevin did not look over to make sure the bride and groom were both in the room before introducing a speech is something I will never understand. 3. Kevin did the thing where you ask the crowd, "how is everyone doing tonight?" and then "I can't hear you- how is everyone doing tonight?" SO TACKY. 4. Kevin played some of the best dance music we asked for in between dinner and speeches, and so we were all sitting at the tables still, unable to dance. WHY? 5.Kevin also is extremely chatty, and on the wedding day launched into some story about his personal life for a solid five minutes, which I awkwardly had to try to escape. Time on your wedding day is precious, especially if you have a large amount of loved ones in attendance, and so if you don't want to get stuck listening to your DJ tell you a story, I wouldn't hire Kevin. 6. Kevin knew there was a brand new sound system at our venue that he could plug into, yet he didn't investigate what kind of cord he would need, and so we didn't get to use it. A more prepared DJ would have done his research beforehand. 7. Although we had given him more specific song suggestions than he ever could have played during our short reception, Kevin went off on a limb and decided to play "New York, New York" to end our evening. We are moving to NYC, which is why he decided this would be a fun idea. He then decided to instruct our guests to form a circle around us and do a kick line. WHY?? That was certainly NOT SOMETHING WE DISCUSSED. It was not our style at all. Yet it appeared to our guests that this was how we had wanted the evening to end, which could not have been further from the truth. The wedding was a celebration of our love for each other, and not a celebration of our moving away.... In summary, we chose Kevin because his price was cheaper than others, and in retrospect he wasn't worth the savings. He did play some music though, and so if you aren't as picky as I am, he would do the job.
---
Wright wedding !!!
Reviewed on

9/20/2015
Kelly
Kevin was an awesome DJ! We had a blast at our wedding, very professional, fun, funny, our guest loved him and he played exactly what we wanted and kept the guest dancing all night!!!
---
Yoder Wedding
Reviewed on

10/30/2014
Jam Productions did a fantastic job at our wedding reception. We had such a great time and were worry-free! He was timely and professional. I would absolutely recommend Jam Productions for your next big event!
---
Fantastic DJ!!
Reviewed on

10/21/2014
Chelsea G
DJ Kev was fun to have around and did a fantastic job! I recommend him to anyone and everyone.
---
Great DJ with a Great Price
Reviewed on

8/25/2014
Amber W
For us, budget was the most important thing when planning our wedding. Kevin with Jam Productions DJs was the obvious choice. He has a great music selection and kept the tunes coming - all at an affordable price.
---
Awesome!
Reviewed on

6/20/2014
Jennifer S
Kevin did an awsome job! Not only does he do the reception but he does the ceremony and shows up to your rehearsal to make sure everything is just right! The music was great and Kevin is easygoing and fun to work with!
---
Quillen Wedding
Reviewed on

1/12/2014
Charlotte L
Kevin was awesome! He did such a great job and had very reasonable pricing. He played music everyone in the family could enjoy and get down to! He was very timely and put out a schedule to our vendors with times letting them know what was going on and when. We had so much fun at... Read More and so did everyone else thanks to Kevin's wonderful entertainment. We would definitely utilize and recommend Kevin for any large event we have!
---
Commins/Wilson Wedding Reception
Reviewed on

12/11/2013
Andrea C
Kevin Haas, our DJ was amazing from start to finish, he met with my husband and I before hand to choose music for the reception, he even made CDs for the wedding ceremony. I enjoyed his work! Thanks so much Kevin. Andrea
---
VEry personable wish he had followed our request
Reviewed on

10/22/2013
natalie B
Kevin did a great job at keeping the party going at the wedding. the 2 complaints we had is that we had to specifically ask him to turn down the music 3times while people were eating so they could hear one another, after we had requested this at our meetings before the... Read More wedding. Also we asked for a few genres of music and when we asked for country we heard none. there was lots of pop music though.
---
Excellent service!
Reviewed on

10/13/2013
Tracy T
Kevin was always prompt and courteous, made sure we were happy with how things were going, and ensured the night went as we planned. He played a great variety of music and fulfilled our requests. He also orchestrated our wedding music perfectly, making our evening beautiful and... Read More worry-free. We would definitely recommend Jam Productions!
---
Jam Productions DJs was the BEST vendor at my wedding!
Reviewed on

8/21/2013
Casaundra T
There are so many great things to say about Kevin and Jam Productions DJs. He was by far the best vendor that we hired for our wedding. We did not have a wedding planner so I was forced to be very organized and stick to a budget. Jam Productions was very reasonably priced and... Read More gave outstanding service. We met with Kevin months before the wedding to see if we wanted to hire him. He made it very clear that Jam Productions DJs was there to cater to YOUR day. We customized our songs and met up 2 weeks before the wedding. He even made up an itinerary! This helped me out in so many ways as I have never planned a wedding before. Kevin came to the rehearsal early which made me feel good. He helped the whole bridal party walk through the rehearsal. The day of the wedding he arrived several hours early to set up for the big day. He even took some pictures and allowed us access to them. Overall, I felt like Kevin went above and beyond! I truly feel like he is such a great person and it shows in his work. I HIGHLY recommend Jam Productions DJs to anyone looking for a DJ service. If I ever need a DJ service in the future I will certainly be going back to Kevin.
---
Very Satisfied
Reviewed on

7/27/2013
April U
Kevin was great!! He kept everyone engaged and played exactly what we wanted. He also set up his equipment for the ceremony musicians before the wedding and didn't miss a beat being ready for the reception. I love that he took pictures throughout the day also. Excellent choice... Read More for our special day!
---
Jam Productions DJs
Reviewed on

7/05/2013
Sabrina G
For my wedding two weekends ago I had Kevin Haas DJ my reception and he did a great job! He had people getting up an dancing to all sorts of music and helped get everyone to participate in the activities such as the bouquet toss and the chicken dance! Every one of my requested... Read More songs was played and nothing on my "do not play list" was heard! He did a great job and even went out of his way and helped us do a bubble send off where he got everyone lined up so they could blow bubbles at us as we left! It was the finishing touch to an amazing day!
---
Awesome DJ!!
Reviewed on

6/08/2013
Hope B
My new husband and I absolutely loved Kevin Haas at Jam Productions! He met with me two weeks prior to the wedding and we went over all the details and everything went perfectly! Kevin was a lot of fun and he made sure the dance floor was full the whole time! I am very happy... Read More with how everything went and would definitely recommend Jam Productions to anyone!
---
Jam Productions
Reviewed on

2/10/2013
Mindy C
Kevin helped the event run smoothly and did a great job with the music- the dance floor was so full, and I think everyone (even my grandparents) were groovin! He made a CD of music to play at the ceremony too, so we saved a good amount of money by not hiring a musician.
---
Great DJ
Reviewed on

12/02/2011
lynda e
Kevin was early, did every crazy thing we asked and was very personable. Totally worth the price.
---
Jam Productions DJs
Reviewed on

5/10/2011
Ashley L
Kevin Haas is the owner, and DJ. He does an outstanding job! He is very kind, personable, and knows his stuff!! He played the music at my ceremony and reception, and even came to the rehearsal!! We had a discount from a website which ended up making his cost $450, but he is... Read More normally $650.
---