Home

Jamaica's Cakes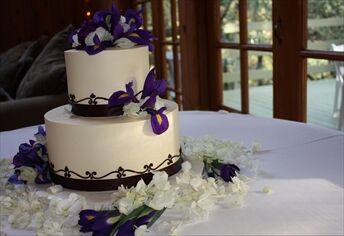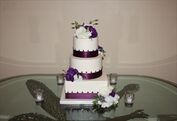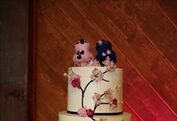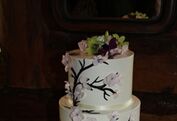 About this Vendor
Cakes completely from scratch
We make cakes 100% from scratch, to order. We never use shortening, or freeze our cakes (two things to look out for!), and the only limit to the design is your imagination. Our cakes aren't the sugary-sweet, fluffy stuff that you find at most bakeries, they are more rich and less sweet.
Details
Cake Delivery + Setup, Cakes + Desserts
Contact Info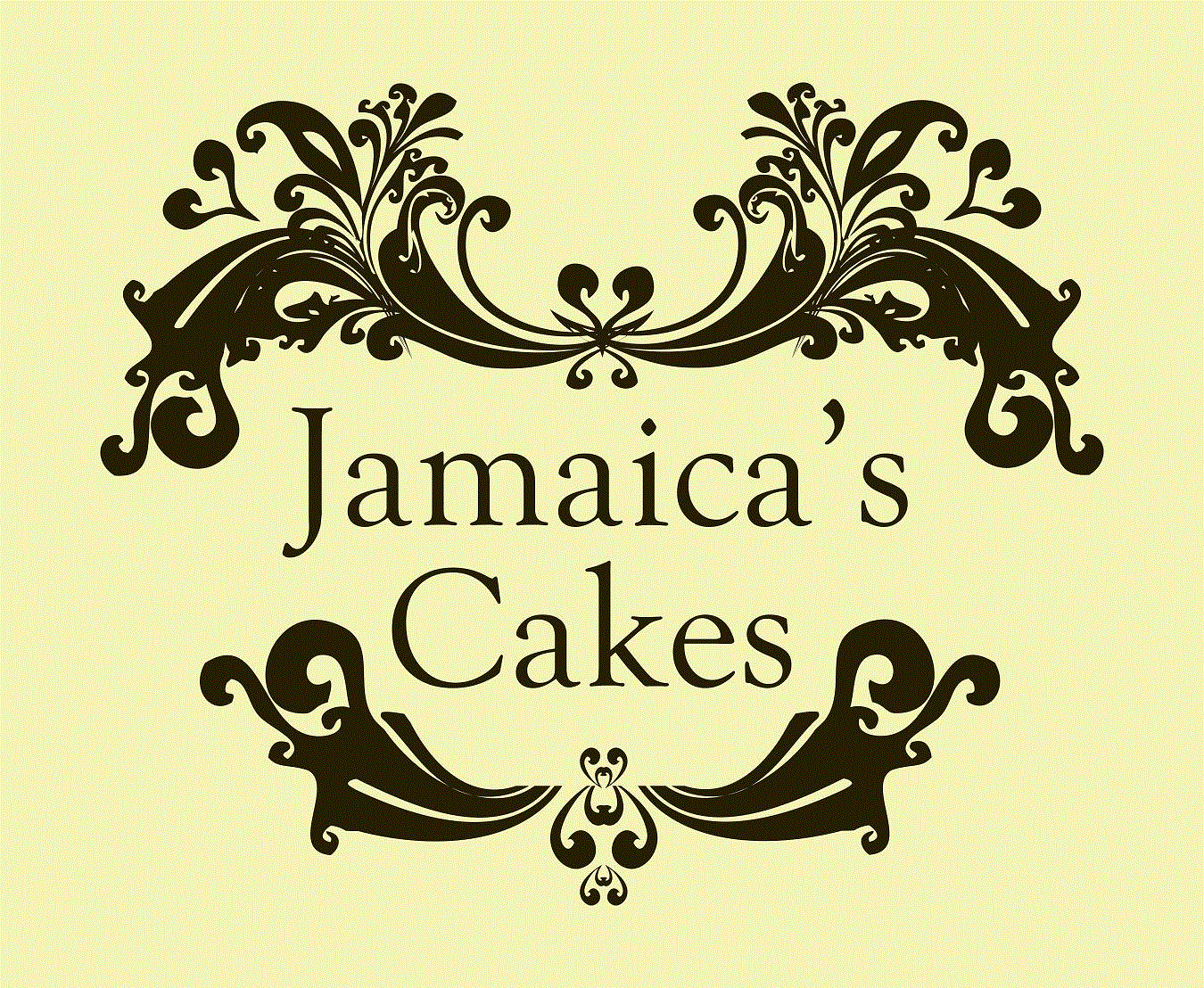 11511 W. Pico Blvd., West Los Angeles, CA
Gorgeous and Delicious Cake + Great Service
Reviewed on

10/19/2015
Orly C
I have a dairy allergy and was looking for a vegan option for our wedding. Jamaica's Cakes was EXACTLY what I was looking for. They had a "try it home" option, which included three different cakes (vanilla, chocolate, red velvet) + multiple frosting options. My husband and I... Read More were able to try all the flavors out of the comfort of our own home and choose our favorite combination. Our wedding cake was BEAUTIFUL and our guests loved it! No one even knew it was vegan. We got red velvet with cream cheese topping. I would recommend Jamaica's Cake for anyone looking for a delicious and no fuss option!
---
Delicious, rich cakes
Reviewed on

10/15/2015
Sarah G
Delicious cake, great person to work with. My only regret is that I didn't manage to meet Jamaica in person, because she seemed so nice! We almost didn't have a cake at our wedding. My husband isn't a cake kinda guy - we were considering a sundae bar and other alternative... Read More desserts and decided on a whim to check out cake options too. Luckily Jamaica offers tastings to go. We placed the order and picked up a box full of different cake flavors (I think there were 5 or 6) and about two dozen small containers of frosting. Every combination was amazing, but we did manage to settle on three layers. Our cake was made to feed 100. We had 90 people at our wedding and I have photographic evidence of people with second servings, so needless to say it was a hit. We did end up taking home most of our top layer too, so the size was perfect.
---
Charming Disney Cake
Reviewed on

5/11/2015
Celila G
Professional, easy to access, responsive, creative, unique, elegant. We were so pleased with the final product. The cake was tasty and stunning. They also provide cupcakes for two our wedding guests that were celebrating their bday on our wedding day. Since Jamaica's is local,... Read More we now use them for all of our cake needs. We wouldn't want to go anywhere else. Love how the tasting is set up, have it in house or take home.
---
Best wedding cake!
Reviewed on

12/14/2015
We used Jamaica cakes for our wedding and it was the most delicious cake I've ever had! My husband and I have been vegan for almost 3 years and we love our sweets so it was very important to have a good quality vegan cake that didn't taste like bland or dry. Our cake turned out... Read More perfect! Our guests preferred it over the non vegan sheet cake that was served to the non vegans. It's was so delicious and they were such a please to work with. I would highly recommend them and will definitely be using them for all future events!
---
Reviewed on

8/15/2015
Kirsten J
My husband and I got married this past weekend and had the most STUNNING wedding cake from Jamaica's Cakes!! Apart from it being absolutely delicious, super flavorful and moist (top tier red velvet cake and cream cheese frosting; and bottom tier chocolate cake with peanut butter... Read More mousse and chocolate mousse), the design and look was exactly what we wanted. Jamaica is so easy to work with and took care of every detail, from early on at our cake tasting, to the day of preparation, even coordinating with our florist to chose the best flowers to add onto the cake. We were so very happy with our wedding cake and completely recommend Jamaica's Cakes for weddings and any occasion!!
---
Reviewed on

6/02/2015
Wonderful experience working with Jamaica to create our wedding cake design. We had a 90% vegan wedding (the rest vegetarian) and people were convinced that the cake was in the 10% that was vegetarian because it tasted so delicious! Love love love their cake and will come back... Read More here again if I need a special occasion cake!
---
Nailed it!!
Reviewed on

5/11/2015
Lyndi C
Jamaica was the first and only baker we met with for our wedding. I knew what I wanted to get out of the look for our cake, but had a horrible time trying to explain it, haha. Jamaica was patient, professional, and so kind throughout the process, and the end result was EXACTLY... Read More what we wanted! The first time I saw the cake was as I passed by it on my way to the ceremony, and I was so excited and so happy!! Just as important, our guests raved about it! They loved the taste as well as the design. I've said many times that I feel truly fortunate to have assembled the team of vendors we did for our wedding, and I love that Jamaica was a part of that team. Our cake is still easily one of my favorite things about our wedding!
---
Delicious!
Reviewed on

11/12/2013
Heather L
I am so glad we went with Jamaica's Cakes. We needed something that would feed 100 people on a budget, but didn't want a standard white on white wedding cake. Jamaica totally did the job right. We were able to select two different cakes (a 2 tier strawberry lemonaid cake for... Read More cutting and a chocolate peanut butter sheet cake) and still came in under budget. She really listened to us when describing what we liked and disliked for style and came up with an adorable design that matched our cake toppers. I couldn't have been happier with the service.
---
Simply Amazing & DeLish!!
Reviewed on

10/01/2013
Jamie M
Looking for a bakery for our destination wedding in Santa Monica was hard, but I saw excellent reviews on the Knot and just had to inquire for myself.. Jamaica is so nice to work with and she had so many different types of flavored cakes and wedding cakes to offer. She... Read More definitely brought our vision into reality and couldn't believe how beautiful and delicious our wedding cake was esp since we had the bavarian and chocolate mousse fillings.. I highly recommend Jamaica's Cakes for any type of event!!!
---
Perfect wedding cake!
Reviewed on

9/16/2013
Katie E
Everyone LOVED our wedding cake- chocolate with white chocolate buttercream! I had people come up to me and mention they were going to stop by Jamaica's to place their own orders! Working with Jamaica's was a great experience. Thank you for creating such a memorable cake!
---
SO good!
Reviewed on

10/30/2012
Lisa S
My wedding planner ordered my cake from Jamaica's. We didn't even try it until our wedding night---it was a special wedding cake---because I'm allergic to dairy. This vegan wedding cake was the best cake I have ever tasted! It went so fast, we didn't have any left over.
---
my wedding cake
Reviewed on

5/15/2012
Tulip341 Y
we went on our 1st appt. to taste all flavors of cake they have, we decided to do chocolate with natural flowers. they did a good job, except they put the wrong flowers, we asked for cherry blossoms, and they used anemones, dont get me wrong it was pretty, but not what we ask... Read More for.
---
Beautiful Cake
Reviewed on

5/07/2012
Colleen L
Great service too!
---
The Best Cake
Reviewed on

3/13/2012
adam a
We had cake in our fridge for a week but it really should have lasted much longer! If you need a cake, go try this cake, nothing more to say.
---
The Best
Reviewed on

1/03/2012
Mariah B
Jamaica made a lemon cake for our wedding using lemons we provided from our yard. The cake was beautiful and delicious. I couldn't have imagined a better cake. We will never buy cake from anyone else
---
Best Wedding cake I have ever had!
Reviewed on

12/09/2011
Lerin L
I absolutely loved my wedding cake. Jamaica was wonderful. They set up the most delicious tasting for us. We had two meeting total and they could do anything we wanted. The big reason we choose them was that they were not big on fondant and I wanted as little fondant at... Read More possible. I got a delicious butter cream cake. The price was reasonable for the number of people. And best of all, they make you a cake on your one year anniversary instead of you having to save your top layer, which could not possible taste good after a year.
---
Delicious cake!
Reviewed on

10/24/2011
Christine C
Jamaica did an awesome job with my cake. She was very pleasant to work with. She listened to what I wanted and was able to recreate it. Not only did the cake look great but it was also delicious! I liked how I was able to customize the flavors and the cake tasted gourmet... Read More rather than out of a box like the other places I tried. It was the right amount of moistness and density.
---
GREAT!!!!!!!!!!!!!!!!
Reviewed on

8/10/2011
Isabel C
From tasting to cutting the experience was amazing! When we first went to try the cake (tasting) they made us feel oh so special! It was one of the best things and experiences we had while preparing our wedding. We went the untraditional route with our cake, and it came out... Read More beautiful and the flavor was delicious. All our guests asked about our cake and many of them have e-mailed us for Jamaica's contact info. Doesn't get better than that!!!!!
---
Delicious, Down to Earth, and Delicious.
Reviewed on

6/29/2011
Charm T
We were thrilled with our cake from Jamaica's Cakes - it looked and held up great, it tasted amazing, and the entire process of ordering/designing it was easy. Initial Meeting - Jamaica was very easygoing and attentive to what we were looking for. Her portfolio demonstrates... Read More her creative talent, so we were confident that executing our vision (which ended up being very simple & clean) wouldn't be an issue. But the clincher was that her cakes were delicious. My husband doesn't like sweets much and normally doesn't enjoy cake, and out of the 3-4 bakeries we visited, hers was the only one that he actually wanted to go back to and eat more cake. (We checked her out based on a friend's recommendation, whose fiance feels the same way and said the exact same thing.) Cost - lower midrange, a little cheaper than most of similar quality in the LA area. We definitely visited more expensive bakeries with lower quality product. Planning/finalization - very easy. We had up to two weeks to finalize our design, and everything was easily taken care of through phone calls and emails. Communication was prompt, friendly, and professional. Day of - cake delivery and set-up were on time and went smoothly. The cake looked better than what we imagined - Jamaica was able to execute a product that was better than we were originally thinking, and all based off vague directions and a badly drawn sketch from me. The cake was delicious, and many of our guests complimented us on taste and look.
---
Best Cake ever
Reviewed on

4/05/2011
kelly o
Jamaica did an amazing job with our cake! We got to custom pick our flavors and decorations and she made it look perfect! All our guests kept comenting on how delicious our straberry lemon cake was =)
---
amazing groom's cake
Reviewed on

12/21/2010
Michelle K
My now-husband and I met in the UCLA marching band drumline, and I really wanted to have a groom's cake in the shape of a UCLA bass drum. On top of that, I recently went vegan during all of my wedding planning and was looking for a "supplemental" cake that I could eat at my own... Read More wedding. Jamaica's cakes was the answer to all of my needs. They were able to make a delicious and amazing-looking red velvet vegan cake, and deliver it. It was perfect!
---
Beautiful and, more importantly, delicious cake!
Reviewed on

12/14/2010
Sima F
Jamaica's Cakes make the most delicious cakes out there! We simply provided a photo of what we wanted and they not only recreated the look but enhanced it. Most importantly, they use all natural ingredients which produces a cake your guests will actually want to eat!
---
Best Began Cake Ever!
Reviewed on

12/10/2010
Sum-Sum C
Even the meat/dairy eaters agreed, my lemon poppy seed cake, decorated with a fondant surfboard design, was delish! The ordering process was a little haphazard and they didn't have the cake completed on time for the day of pick up, but the product itself was a hit.
---
My Dream Cake!!
Reviewed on

11/16/2010
Michele K
We met with Jamaica, had the best tasting session and immediately knew we wanted her to make our cake. She delivered perfectly on our agreed design and I heard so many comments after the wedding about how tasty and flavorful our cake was! Definite recommend.
---
Great cake!
Reviewed on

10/23/2010
Jackie S
Jamaica was great to work with. She is a talented baker and the cakes (wedding cake and grooms cake) were beautiful and delicious!
---