Home

Jennifer Mihalyi Photography
About this Vendor
Jennifer Mihalyi Photography
We are a full service team that offers professional photography, highlight video, and photobooth. Get in touch to get more information or visit our website at www.jmihalyiphotogrpahy.com. Looking forward to hearing from you!
Details
Classic, Documentary, Lifestyle, Modern
Bridal Portraits, Engagement
Destination Wedding Packages, Destination Weddings, Online Proofing, Digital Files, Printed Enlargements, Printed Proofs, Wedding Albums, Photo, Second Shooter Available, Photo + Video
Contact Info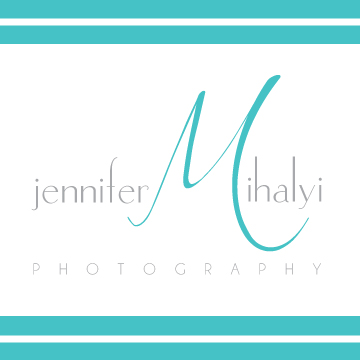 Amazing Photography
Reviewed on

1/28/2015
Anatasha C
My husband and I were lucky enough to have Jen capture the most memorable day of our lives. Upon meeting Jen she was incredibly sweet and professional in the extreme. She handled organizing the bridal party and family with ease, even in the snow! She captured the intimacy of the... Read More wedding and many priceless moments of family and friends. We received the photos promptly after the wedding and we couldn't be happier with them! We have beautiful images of a day we will never forget. Thank you so much!
---
Jennifer's review
Reviewed on

9/03/2014
We booked Jennifer Mihalyi Photography for Photography and Videography for our December wedding based on seeing their work for a family member's wedding. Needless to say, it was very important to us to find a referral from someone that we trusted but also because we were able... Read More to view their work beforehand and it was exactly what we were looking for. Jennifer and Steven were great to work with and their work is absolutely amazing. They spoke with us beforehand to get a good idea of the themes we wanted to capture, and were warm, supportive, and responsive throughout the entire planning process. Immediately upon arrival Jennifer and Steven, along with their assistants, got to work setting up while staying very professional and also easy to work with. They spent the day capturing all the beautiful moments that usually go unnoticed by the untrained eye. Because we had viewed their work prior to the wedding, we trusted that we did not have to worry that moments were being missed. When we received our package of DVD's of the photography, highlight video reel, and full video, we were blown away. Jennifer's photography carries the right mix of artistry and craftsmanship and she and her assistants made use of the space, light, and subjects in such a beautiful way. She offers a "Signature Look" for a selection of portraits of the bride and groom and they look like something from a magazine. The highlight video was like watching the preview to a movie about a wedding. It was so artistic, and the full video was like watching a professional movie of our wedding. Steven's attention to detail in the nuances of the film were spot on and both films were exquisite. Aside from that, both films were so fun to watch as Steven paid special attention to the small details of editing and music and our friends and family have all enjoyed watching the DVD's. The final product is also presented in a lovely leather box and the DVDs are laser engraved with photos of the bride and groom which was a very nice touch. We cannot say enough good things about Jennifer and Steven, from the beginning of booking them for the wedding to the final product. We now have memories that will last forever. Trust us, you will be lucky to book them for your wedding!
---
Reviewed on

10/13/2017
Gina M
Can't say enough good about Jen and her team! So professional and easy going.
---
Reviewed on

10/13/2017
Murray E
Jennifer is hands down the best photographer I've ever had the pleasure of working with. The fun creative atmosphere she and her team create helps put magic in the air. My bride and I always felt comfortable like we were with friends, and sometimes we vanished to our own world.... Read More The photos that we received were raves about by family and friends. They were just what we had imagined and hoped for.
---
Reviewed on

10/08/2017
Sarah H
I first met Jennifer while working in San Francisco. When I first saw her photos, I said "Whenever I get married, expect a call". A few years later, she got the call! She did both our engagement photos in San Francisco and our Wedding in L.A. She and her photos are beyond what I... Read More can describe. Not only did the photos live up to every dream I had for our engagement and wedding, but she makes the experience so wonderful. Her and Steven are so fun, so creative, so imaginative! They understood our every vision, they made us feel comfortable and made us look beautiful! It is really hard as a photographer to capture the essence of a couple, or even the personality of individuals but they do it with ease! I could not ask for more. Some of her perks make the experience even better! The engraved thumbdrive and the photobooth were so amazing and our guests had so much fun. AHH! I just cant thank her or recommend her enough! Thank you Jen and Steven! Now you should be expecting a call for whenever we have our first child...see you then! :)
---
Reviewed on

9/04/2017
H Riley L
We loved working with Jennifer and her videographer, Steven! They were a perfect team to our perfect day. My now husband and I only hoped for a handful of good photos and decent video to watch, but when we received our wedding photos (and engagements, too) and videos, we were... Read More blown away! We had difficult time selecting our favorites, but managed to narrow it down to about 100 - haha. Great problem to have! I love photography, and looked at 50 different photographers at different price points when I was looking for our wedding photographers. First thing I eliminated were photographers that heavily edited or used heavy filters. I wanted as much of natural lighting as possible. I found that a lot of photographers in the industry heavily edited and that was not something I was in to. It takes talent to get the picture right vs using editing programs. But Photographers that knew how to use natural lights with minimum editing were priced well above our price point. When I found Jennifer, I couldn't believe the quality of her work for the price she charged! Jennifer and her team were well worth our investment, and will be looking through our pictures and video for years to come!! Couple things I wish I had considered before the night. Jennifer asked me if I wanted her to focus on anything during the reception, and I told her no. I wished I had asked her to take photos of each tables! Unfortunately, a lot of my out of town guests were not in the photos we got back. This is my biggest regret and mistake on my part. Another thing is that we spent so much time taking photos that we didn't get to enjoy the cocktail hour with our guests. I wish we cut down the time spent with photographers after the ceremony to celebrate with our friends and family that traveled from afar (60% of guests). These were not reflection of Jennifer, but tips to next bride!
---
Reviewed on

9/04/2017
Shantelle S
Jennifer, Steven and their entire crew were nothing short of amazing! We absolutely love our photos and videos from our wedding. My husband and I chose Jennifer based on the photos on her website- it matched our flavor to a tee- not heavily edited or too posed (mostly because we... Read More feel so awkward posing ourselves) and her candids were beautiful! We initially weren't going to go for the video but were sold as soon as we saw some of the videos they had previously done. Cut to the the day of our wedding- the whole crew showed up and made our entire wedding party feel comfortable. Throughout the reception I had completely forgotten they were even there getting footage and snapping pics. When we got our photos and videos we were so happy with the result. Jen shipped our photos on a personalized USB (I know usb's aren't typically the most fabulous item, but this USB was fab!) and in the cutest packaging. And our video- one thing we definitely added as a last member minute splurge- was so worth it! The moments Steven and crew captured, along the amazing editing definitely brought back all of the feels we had on our wedding day. Needless to say, I'm so grateful that one of our friends recommended Jen to us!
---
Reviewed on

10/05/2016
Tania A
Jennifer was FANTASTIC!! My fiance and I decided to hold our engagement photo session in San Francisco (his hometown). We live in Virginia so I knew we needed someone reliable since we were traveling from so far. I found Jennifer on Pinterest and immediately reached out to... Read More her. She replied fairly quick and asked if we could have a quick phone call to go over some details. After the phone conversation we knew we wanted to have our engagement photos taken by her and we did not regret one bit! Jennifer was understandable, reliable and very professional. She gave us suggestions on locations and the pictures came out AMAZING! We got a lot of compliments from friends and family on our engagement pictures. We definitely recommend Jennifer as an engagement photographer and even for weddings as I am sure she will do the best!
---
Reviewed on

10/03/2016
Lindsay G
My fiancé and I loved working with Jennifer and would recommend her to anyone in the Bay Area. She was prompt when responding to any questions we had and made us feel comfortable during our 2 hour shoot. We received over 100 digital photos in less than two weeks. We will... Read More definitely use her services again in the future!
---
Reviewed on

9/20/2016
Janet L
Jennifer was super to work with! She was very responsive, flexible with our ever-changing dates, and on-time with every shooting we had. Jennifer's photos were great and we got our photos back SUPER SUPER quickly...much quicker than my other friends who had also gotten married... Read More this year. We went with her bundled package that included engagement session, guest sign in book, wedding day of with a 2nd shooter, and wedding book with USB of the final photos. Great package! Our only regret is not adding the video as well. Steven seems super talented and is super fun also.
---
Reviewed on

8/05/2016
Sydney G
The best advice I received when planning my wedding was to invest in a really great photographer. These are memories that you will cherish for the rest of your life and Jennifer has a beautiful talent for capturing the spirit of such a special occasion. I can not even express... Read More how incredible it feels to look through the photos from my wedding day- they tell our story so well! I would ABSOLUTELY recommend Jennifer to anyone looking for a first class experience with a photographer who is kind, creative, genuine, artistic and exceptionally talented!!
---
Reviewed on

8/01/2016
Katja L
Couldn't have asked for a better experience with a photographer for our engagement AND wedding photos. I could go on and on - Jennifer and her team are the complete package at the right price, they did everything we asked, and we are extremely happy.
---
Reviewed on

7/18/2016
Faith T
We could not be happier with the beautiful pictures we got. We will treasure them forever. Such a great experience working with Jennifer and such beautiful results!
---
Wedding Photography & Happily Ever After
Reviewed on

12/27/2014
Jessica W
Some of us dream of our special day from childhood... Dressed up in our mother's slip with a scarf & headband veil as we parade around visualizing the prince that would one day come... When your day finally arrives and all the planning and preparing that went into this... Read More magical day begins to take place moment by precious moment? You need to be able to rely on someone to capture every precious happening because, let's face it, everything is a blur for the bride & groom on their wedding day. Jennifer is fantastic. She and her partner, Steven, are flexible, organized, efficient, and artistic. They are able to direct groups of people for exquisitely orchestrated shots. They are great at sourcing the perfect spots for your shoots and make sure everyone is looking their best and standing in the right position. Capturing candids is also an incredible talent of theirs. With just the right backdrop your treasured memories are documented skillfully as you and your loved ones carry on naturally in front of the lens. The turnaround time for viewing proofs is impressive too! She gets them up in an online gallery that is very easy for everyone to navigate. I enjoy working with Jennifer and have now transitioned her into our family photographer! We love booking sessions in our favorite locations all over the bay to capture all the milestones in our lives. Thank you, Jennifer & Steven, for always providing us with gorgeous photographs for us to enjoy in our happily ever after!
---
Wedding Photo Review
Reviewed on

10/05/2014
Mari I
Jennifer was such an incredible pleasure to work with. She really listened to what I envisioned to help my pictures become something I always dreamed of. She isn't afraid to jump right in with you and make you feel comfortable. The end result was a true testament to the overall... Read More experience we had with her. I would 100% recommend her to anyone looking to have amazing, well executed pictures for their special day.
---
Meet The Owner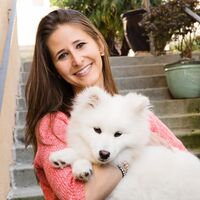 Jennifer Mihalyi
I've always been in love with photography, it just took me a while to figure out exactly what I wanted to do with it. Once I shot my first wedding, there was no question, I was in love. In love with all the love in air, with all the attention to details, all the friends and family coming together to celebrate one couple. Over the years I've been perfecting my style and enjoying meeting new couples all over the bay area. During off season, I enjoy traveling, playing with my puppy and mingling with other photographers.