Home

Jenny Taylor Boudoir Photography
About this Vendor
Naperville & Chicago | Private Boudoir Studios
You are invited to get transformed into a BombShell SuperModel for the day with our 100% female staff! Most of our packages include both professional hair & makeup applied on set along with a handcrafted album! TWO Private Boudoir studios to choose from: Chicago & Naperville!
Details
Contact Info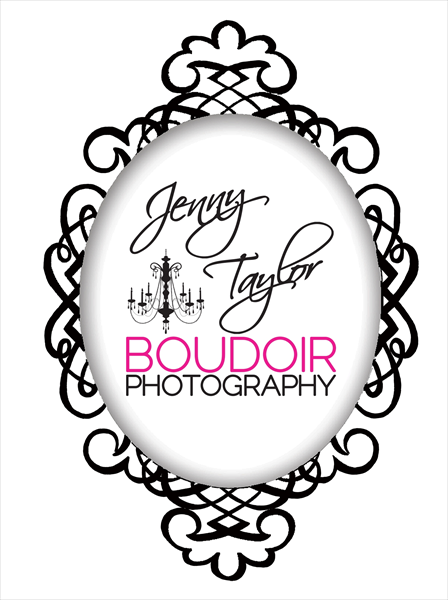 Amazing Boudoir Photo shoot.
Reviewed on

11/07/2012
Elizabeth B
I have been married for three years now to my wonderful husband and have been with each other for a total of ten years now. We are not a perfect couple but we are perfect for eachother and I wanted to find a way to show him that Im still crazy about him and that is what led me to find Jenny Taylors Boudoir Facebook page. I had researched different photographers around the area who did similar photography but none of them captured the "classy sexy look" like Jenny does. After months and months of going back and forth I finally gave Jenny a call and booked my boudoir session! Jenny was fantastic over the phone with answering any questions. She sent me a "goodies" email that went into detail about the day of the shoot and what to expect and also gave many helpful suggestions to help me decide what I was going to wear. A week before my session Jenny called me personally and went over my two outfits and gave a summary of how the day will go. The day of my photo shoot I was really nervous and I remember thinking on the way to her studio, " I don't have the perfect body and how am I going to walk around in lingerie in front of someone I barely know?' Before I knew it, I was there. Her studio was warm, welcoming, and very trendy! I felt relieved that it wasn't a creepy house that had a sign saying " Come into the basement." I felt safe. I walked inside and met the makeup/hair stylist and she was amazing. She asked me if I had a look I was going for and since I wear my hair in a bun and headband and only wear mascara I told her that she can do whatever she wants ! The whole time we talked and laughed and I felt like I had known her for way longer than just an hour. When I looked in the mirror, I was amazed ! I couldn't believe that someone could make me look this good ! I wasn't that tomboy or messy haired nurse anymore. She was amazing and very talented. She made me feel beautiful. At that moment I was ready to take some sexy pics! When it was time to be half naked I got nervous again. I worried that with any movement my boob would pop out or I would try and be sexy(so not me) and fly off the bed. Luckily, none of that happened. When Jenny started talking pictures most of my nerves went away and we were laughing and talking throughout the shoot. The time flew by and by the end of the session she had taken so many pictures. Jenny Taylor really is an amazing young lady. I feel that I am a good judge of character and she truly is a genuine person who really loves what she does. She makes women feel beautiful and special again. Every women needs to have a boudoir session because Jenny helps you gain that confidence to love who you are. She has a gift. I originally wanted to do this for my husband but then I realized I really did it for myself.I needed a day of feeling sexy and beautiful. Thank you Jenny and all the wonderful staff. When my husband is 90 years old he can now look at my Boudoir pictures and say "look at my sexy beautiful wife".
---
How can you get any better than Jenny? You Can't!!
Reviewed on

7/02/2012
Danielle C
From the beginning of our relationship we clicked right away. Jenny is one of the nicest, personable, best friends since grade school kind of person. We did our engagement pictures with her and they were fantastic, so I expected nothing less for the wedding. She was amazing. She came to the house early to make sure to get all the good shots; from my girls getting ready, to my dress before I put it on, to us leaving for the church in the trolley. From the time she stepped into the house I was at ease. She took care of everything! I didn't feel like there was some photographer there, it was like another one of my family members was there. She was there for every moment and even pictures that I wouldn't have even thought of. After all the beautiful pictures outside we headed to the ceremony. She was so good at letting me decide where I was comfortable and what I wanted to do. The heat was crazy and Jenny did such a great job of working with us and making sure we were still comfortable. After the beautiful ceremony we went to a local park and it was super fun!! Jenny was super willing to make sure that every picture we wanted to get, we got!! She kept checking the list I gave her to make sure every request I had was filled!! She was so involved in making sure they looked great without being pushy (which I loved!). At the reception, she was right there to make sure that ever picture was great and my entire lists of request fulfilled. I was so happy at the end of the night knowing everything I asked for was done! I didn't expect to be able to see any of the photos for a while since we took so many, but two days later she had a video already! You can't get any better than that!!!! She and her crew were fantastic and amazing! I wouldn't give her 5 starts I would give her 10!!!! I know that Jenny will be in my life forever because of the BEAUTIFUL work she does. I couldn't be any happier with my new FRIEND and would bet my life that everyone would love her as much as we do!!!
---
Don't hesitate, book Jenny now!!
Reviewed on

3/15/2012
Tara D
I chose to do a boudoir session as a gift to my future husband and I couldn't be happier with the overall experience. Here is a recap of my experience: I first contacted Jenny Taylor Photography for package information and details. I wanted to do my research before choosing a photographer so I emailed and called other photographers as well. One of her Jenny's staff members contacted me via phone within hours with information. She even followed up our conversation with an email with all the details of our conversation. I was a little unsure if I wanted to book and her staff never pushed me or made me feel rushed to make a decision. After talking with other photographers, I ended up choosing Jenny based on how much I loved her photography and how great the customer service was. Many other photographers took a long time getting back to me, were reluctant to answer my million questions and some appeared generally uninterested in my business. When I finally booked, Jenny contacted me with a pay pal invoice and followed up immediately with additional information when I questioned something on the invoice. Before my shoot, Jenny contacted me to talk about outfits and other small details. I wasn't available during her call time so she went out of her way to call at a time I was available. She was enthusiastic and so easy to talk too. On the day of my boudoir, I was super nervous about what to expect!! I used the provided makeup services and I loved how it turned out!! Demetrea was professional and friendly and really calmed my nerves before the shoot. And my makeup looked awesome!! Jenny popped in during makeup to say hello and I immediately felt relieved that she was so nice and down to earth. She had music playing in the house and it really felt like I was just hanging out with friends. We went over my outfit choices and eventually the details about the package. I loved that Jenny gave me the chance to look at different books before choosing one. I had been unsure prior to the shoot if I wanted to upgrade or not so it really helped seeing the choices that day. I upgraded to a fancier book and I am so thrilled that I did. The example looked amazing and I just couldn't pass it up!! Jenny was not pushy and really wanted me to pick what was best for me. During the shoot, Jenny explained to me how to pose and what to do. I was so nervous about the posing part but Jenny made me feel really comfortable, confident and sexy! We chatted during the entire shoot and it was unfortunately over before I knew it. I left the boudoir house that day feeling so thankful to Jenny and her staff for such an amazing experience. So far, I have only seen a sneak peak photo and it looked absolutely stunning, I couldn't believe that was me! I cannot wait to see the rest! I would highly recommend Jenny Taylor Photography to anyone who is looking to do a boudoir session or another photography package. I couldn't be happier with my experience and I truly believe that I wouldn't have felt like this if I had gone with another photographer. Jenny is talented, professional and truly an amazing person to work with. If anyone is even the littlest bit interested in doing a boudoir shoot, contact Jenny Taylor and you will be amazed at how excellent the customer service and experience will be!! I hope to do another shoot soon!!
---
A Must Do!!
Reviewed on

12/06/2014
Justine D
When I first thought of doing boudoir photography for my wedding I knew that if I was going to do it, I wanted the best. This was a once in a lifetime experience to me and I wanted it to be perfect. Picking Jenny Taylor Boudoirs was the best decision I could have made!! From the very beginning Jenny was quick to respond and her team was beyond amazing to work with. I felt as if I was talking to one of my friends over the phone. They made sure to make me feel like I could call for any advice before the shoot, which put me at ease from the very beginning. When I pulled up to Jenny Taylor's Boudoir studio the day of my shoot my heart and mind were racing. Am I going to look goofy trying to pose? What if I am too self-conscious and it shows in my pictures? As soon I walked through the door I was warmly greeted by Nikki who did my hair and make-up. She talked me through everything and my hair and makeup came out better than I could have ever expected. I was then introduced to my photographer Jenny. I have to admit I may have been a bit intimidated meeting her for the first time, but she came in with a huge smile and immediately calmed my nerves! The photo shoot went amazing and she made it SO easy to relax and have fun. All of my worry went out the window as Jenny helped guide me through poses and kept me smiling the whole way through! It was such a liberating and empowering experience. One that I can say I will never forget. I went to my viewing later with Leila who was awesome to work with. She made looking through the pictures so much fun. When I sat down to go over my pictures I was blown away! I knew Jenny was a phenomenal photographer and I would have amazing photos but I never expected what I saw. The pictures were stunning! I never experienced a feeling like I had seeing those pictures. I feel like they gave me a new self-confidence in a way nothing else could. I was ecstatic as I left and could not wait to show off my new album. Jenny and her team are THE ladies to see for boudoir photography. I have not stopped encouraging friends to experience Jenny Taylor Boudoirs for themselves!
---
A Classy Boudoir Shoot to Unleash Your Inner Bombshell!
Reviewed on

10/10/2014
Mary Kate N
If you're looking to do a boudoir photo shoot, then Jenny Taylor Boudoir Photography is THE place for you. Jenny Taylor Boudoir Photography is SO much more than a "get-what-you-pay-for" operation. Jenny and her team have MASTERED the art of follow-through. They are timely and they take care of you from start to finish. When I first came across her site, I was happy to see that the women pictured in the portfolio were all different types of women. This made me feel SO comfortable knowing that all body types were photographed. Jenny and Nikki were ARTISTS at my session and it's clear to me that this IS the best value in boudoir photography. I felt incredible during hair and make-up and my photo shoot had me feeling gorgeous, elevated, and classy. I had no idea who was looking back in at me - not because it was too much or anything, but because I looked hot! My hair had volume like I'd never seen before. My eyes looked amazing. I mean, I love the natural look for day-to-day, but this was SO great. I feel like I learned a thing or two and I'll definitely be changing it up for a date/girls night soon.
---
LOVE LOVE LOVE Jenny Taylor Boudoirs!!!
Reviewed on

10/07/2014
Susie H
1st let me state, I did research before deciding to go with Jenny Taylor and I was hesitant because there are boudoir photography companies that charge much less, but there is a reason for that and I am so happy with my decision to go with Jenny Taylor!! I honestly do not think I would have gotten the same quality or service with another company. Here are some of my favorite things about Jenny Taylor Boudoirs: 1. Jenny Taylor is very personable and even gives her clients her cell phone number to call with any questions, like help picking out an outfit. 2. I am very happy I was at a very chic studio with different rooms for different backgrounds instead of going to a hotel room. 3. I love that Jenny has an all-female staff and they are all so welcoming and friendly. 4. I love that they do absolutely everything, from giving advice on outfits, to hair and makeup, to the actual photography part, to making a beautiful album. 5. Everything turned out perfectly-my hair and makeup, the pictures, the album-EVERYTHING!! 6. Speaking of the album-the pictures were so classy, think Victoria's Secret. There were absolutely no cheesy or trashy pictures. 6. The shoot was actually really fun, like REALLY fun, like one of the most fun experiences of my adult life!! I would do it again just for the shoot! 7. The biggest positive is that my husband loves the album and was very pleasantly surprised on our wedding day!! I was nervous that he would look at it one day and then it would just sit in a drawer collecting dust (like photo albums usually do), but we keep this on the nightstand and I turn the page everyday so there are different pictures he looks at everyday. And he does look at the album every. single. day. He loves it, which is what matters the most!!
---
WORTH EVERY PENNY, you will treasure forever!!
Reviewed on

9/07/2014
Rachael C
"Jenny Taylor is nothing but welcoming during the ENTIRE Boudoir experience from start to finish. From the initial text and email she sends you, to asking her questions anytime you feel the need, to possibly getting the chance to meet her if you choose her as your photographer, which is highly recommended, and hearing that the album, which I also recommend everyone to purchase as a keepsake, is ready ,and you are an incredibly beautiful woman (and you finally believe it yourself despite all of your negative thinking!) It is evident that Jenny wants every single woman, no matter what shape, size, or ethnicity, to feel their absolute best no matter what the situation. Not only sexy and beautiful, but more importantly, comfortable. No one thinks that posing in lingerie would be a relaxing thing to do, I didn't. But it is, with this wonderful team! It's an experience you will never forget and every second is worth it because of the way they treat and guide each woman during the whole process. Every woman deserves to feel beautiful and I know there is no one better than Jenny Taylor Boudoir Photography to help all of us accomplish that feeling!"
---
Love Jenny and her staff
Reviewed on

6/18/2013
Julie J
I had had a Boudoir session with Jenny. (BTW, wonderful time.)So when my make-up artist from another company did a HORRIABLE job at the trail, I called Jenny immediately. Within 15 minutes, I had two make-up artists booked and a trail. Nikki listened to what I wanted and gave me just that! Becca worked on my two little nieces the day of the wedding and they still looked like pretty LITTLE girls. My whole bridal party, both moms and myself had our makeup done and everyone's make up lasted the whole day. Thank you Jenny for helping make my wedding so special.
---
An experience EVERY female needs to have!!!
Reviewed on

6/06/2013
Julie C
The experience with Jenny Taylor Boudoirs was fantastic--from start to finish. Having never done this before, I was very nervous and had lots of questions. My questions were always answered quickly, and I was put at-ease by the friendliness of the entire staff. On the day of my shoot I was nervous, but I was also quite excited. Within 5 minutes of me sitting in Leila's chair, I was laughing and sharing stories--completely forgetting I was going to be changing into lingerie in the very near future. When Leila showed me the mirror for the first time, I was bowled over. It was ME, but a sexier, more sultry ME. Nikki was just as fantastic. She was relaxed and bubbly, which in turn made me feel the same way. She explained every pose, often showing me herself, and was great at giving positive feedback--a HUGE confidence booster! I absolutely cannot wait to see the finished product and to see the look on my groom's face when I hand him the album. I WILL be scheduling another shoot in the future!
---
Amazing
Reviewed on

6/03/2013
Jacqueline D
I did this boudoir shoot as a gift to my fiancé, I thought it would a fun and sexy idea. I was nervous and excited, I've never done anything like this so I didn't know what to expect. Jenny was absolutely wonderful. She as very helpful and answered my every question and need! The hair and makeup stylist Nikki made me feel and look beautiful which gave me more confidence to do this and Jenny guided me through the shoot and made me feel very comfortable and beautiful. I was so happy I did this I had so much fun and these pictures are going to be a great gift and keepsake. I get to look back at these photos and smile and say I am hot! These girls are amazing and the best to work!!! If you ever thought of doing this go to them and do you won't regret it!!
---
Amazing Experience; A must do!!!!
Reviewed on

5/23/2013
Allison A
I wanted to do something special for my fiance for his groom's gift. I came across Jenny Taylor Photography and became very interested. Jenny was easy to talk to and answered all my questions. The day of my photo shoot I was so nervous, I felt sick to my stomach. So many uncertainties and insecurities kept runny through my head. I have never done anything like this before and I am not used to being the center of attention. I also am not used to being "sexy." Instantly as I walked into the door my nerves were calmed. Jenny and her staff put me at ease. Talking with them felt like talking with girlfriends I have known for years. I felt beautiful and sexy ;) after my makeup was put finished, and walking around in my underware felt like nothing because the girls made me feel so comfortable. My pictures turned out better than I could ever imagine!!! I loved seeing them on the computer at my viewing which was the next day! The first picture I saw I was like "is that me?" Jenny gave me a wonderful experience that I will never forget. I am so glad I got the courage and called her. I know my fiance is going to be in shock and awe when he gets his gift. Thank you Jenny and all of your staff:)!!!!!
---
Amazing Experience
Reviewed on

5/21/2013
Lindsey B
I had an amazing experience with Jenny Taylor and her staff. I decided to book a boudoir shoot about a month before my wedding as a gift for my groom. I had a feeling they would laugh and hang up on me when I told them my deadline, but they made it work! I had such a fun time at the shoot and was so excited to see my pics, and I was thrilled with the results. I was so happy with the experience that I decided to book my wedding makeup with them as well. Nikki did a fabulous job on my makeup the day of my shoot and I was lucky enough to be able to book her for my big day... I highly recommend a boudoir shoot with Jenny and her staff to any woman, as it is an experience every woman should have at least once in their lifetime!
---
Amazing Boudoir Photographer!!!
Reviewed on

4/09/2013
Stephanie P
I booked my Bombshell Boudoir Session with Jenny Taylor as a grooms gift for my soon-to-be husband on our wedding day! When I decided to get Boudoir photos done I searched and searched for someone I could trust to take care of such a personal and special gift. Jenny Taylor and her team were definitely those people! I was so nervous when the day finally came to get my shoot done but I was greeted at the door by Dimitra (the hair and make up specialist) and she made me feel so comfortable! When I finally looked in the mirror I couldn't believe how gorgeous I looked! She is truely talented at what she does! Working with Jenny was amazing! She directed me on exactly what to do and made me feel so confident in the lingerie choices I made! I felt like a "Bombshell" the whole time and I can NOT wait to see the look on my fiance's face when I give him his gift! Thank you Jenny and your staff for making my Boudoir experience absolutely perfect! -Stephanie
---
AMAZING Experience with Jenny Taylor Boudoir!!
Reviewed on

4/08/2013
Megan W
I just had my first session with Jenny Taylor Boudoir and I had the absolute best experience I could have asked for. Of course I was a little nervous, but Leila (make-up and hairstylist) and Jenny made me feel so comfortable. There warm welcome put me at ease immediately. Leila did an amazing job with my hair and make-up! When I looked at myself for the first I immediately felt SEXY!! Jenny directed me during the entire shoot which I was very happy about. She told me how to pose and where to look and it all felt very natural. The shoot went by so fast and it was so much fun. It was nice to dress up for the day and be treated like a movie star! I 100% recommend Jenny Taylor Boudoir because they truly gave personalized service and you can tell that they care about each individual client.
---
Such an exciting/fun photo shoot!!!
Reviewed on

2/17/2013
Katie B
I am getting married in May, 2013 and, as a wedding present for my fiance, I wanted to do a few sexy boudoir photos. I asked my wedding photographer if she has ever shot any photos like this and she told me no, but referred me to Jenny Taylor Boudoir Photography. I've seen pictures on facebook of her work, so I knew I had to call. I called her right away, left a message and within 24 hours Jenny had called me back. I was instantly hooked on what she had to say and booked an appointment that night. It was fun choosing three different outfits for the shoot and when I was stumped I just texted Jenny. It was THAT easy! She immediately replied with advise. The day of, I was more excited than nervous. I had read previous reviews which said that they were nervous until they walked in the door where their nerves all went away. I took that all in and wasn't nervous at all! Really, there's no reason to be! Jenny and her team are super friendly and so helpful every step of the way. I was greeted at the door by one of Jenny's team members and taken immediately to get all dolled up. That was fun! She played music, we chatted..I loved it! When I saw myself in the mirror for the first time, I was in AWE! Couldn't believe that was me! The next step was to bring me to Jenny to start my photo shoot. I never did anything like this before so I had no idea how to pose, smile, etc. Jenny helps you every step of the way! It was so much fun and went by super fast. The best part was that it was just you and your photographer. No other team members walking around or watching. That made me feel the most comfortable knowing that it was just me and her. I saw a sneak peak on facebook and can't wait to see the rest of my gorgeous pictures tomorrow!! I would recommend Jenny Taylor to anyone interested in giving her fiance a surprise wedding gift he can keep forever, or if you want to just do it for fun!
---
Beautiful Bomshell for a day that I can relive forever
Reviewed on

1/17/2013
Sarah C
On December 10, 2012, I came into Jenny's studio for my first boudoir session and I loved the experience from start to finish. Her staff is just as upbeat, positive, and bubbly as Jenny herself. Jenny and her staff make you feel so welcome and relaxed instantly. I loved getting my hair and make done by someone who really knew what she was doing. Jenny does everything she can to make you 100% comfortable and helps chase away those little butterflies that you may have the morning of like I did. Her staff is very professional and does not skimp on the details. I just picked up my boudoir album on January 16th, 2013, for my hubby to be as a wedding day present for him that he will open this June on our wedding day. I would recommend this to any woman who wants to give a very unique gift to that special man in your life. I felt like I was on cloud nine for days, and would do this all over again in a heart beat. Jenny and her team have a repeat customer for life! There are not enough wonderful things I can say about Jenny and her team!! A+++ girls you rock!!
---
Comfort at First Contact
Reviewed on

11/17/2012
Kristin S
I first contacted Jenny on a whim as I dug into wedding planning. I was on a tight budget and initially felt cheap telling Jenny I was interested but the packages were too much for me. She quickly pulled together a couple different plans to give me some options, without making me feel unwelcome and reassuring me we could work something out. I chose to do my own hair and makeup for the session to help work this special treat into my ballpark. I couldn't have asked for a better photo session and Jenny hit more different poses than I would have ever thought of. The "goodie" email ahead of time with all the details was nice too so I knew what to expect, in detail. I went into the session planning to just buy a few pictures and frame them, but once I saw the pictures I couldn't resist! I purchased 7 pictures and organized them into a collage picture frame and couldn't be happier with the way they turned out. A huge perk during the session was definitely being able to see a few of the pictures as we took them on the camera, just to see how great they were looking with no edits :) Jenny will put you at ease the minute you talk to her and greet you like your long lost friend when you enter her studio. The atmosphere is very cozy with a high-end furnished feel. You'll walk out of her studio feeling like a glamor girl, just waiting for her text to tell you the pictures are ready! Thanks for everything, Jenny!
---
Spectacular personalities!
Reviewed on

11/12/2012
Giselle
I wanted something special to give my fiancé for Christmas before he deployed. I contacted Jenny Taylor Photography to find out about her boudoir sessions. From the very moment we spoke about what she did and what I should expect, I knew I was in excellent hands. She was easy to talk to and made sure I knew she was available for questions and concerns. After our initial conversation, I did do some comparing and Jenny's pictures were the absolute best! Her make up and hairstylist, Megan was amazing! She made me feel at ease and talked to me throughout getting my hair and make up done, which really helped me calm down. Jenny talked me through the session and told me exactly what to do... Which helped b/c I have never done this before. I'm excited to see my fiance's face! I love how awesome the sneak peek looks! Definitely use her for your photographs! She is awesome and such a sweet person! (Megan as well!)
---
AH-MAZE-ING = Jenny Taylor Photography
Reviewed on

10/12/2012
Jaclyn T
Well, I don't really know WHERE TO START??! I wish I could give an infinite number of these stars, because I would - but I guess I'll settle for 5. From the moment my (then) fiance and I met Jenny I knew that she was something special. Wedding photography is a tricky thing and since we weren't having a videographer, pictures were going be our only long-lasting memories of the night. I had spent countless hours researching photographers in Chicago and surrounding area's. I spoke with a few others - most of which were great, but waaay out of my price range. When I got recommended to Jenny Taylor I was flabbergasted at the fact that her pictures looked as good if not BETTER than some of these $$$$$$ photographers. Her style and editing of the photo's is exactly my style. Vibrant colors, great candids and full emotion being captured is what she does best! Instantly meeting Jenny in person was a done deal, as her demeanor and personality just shine. Leaving our meeting I literally thought - "ya, I could be friends with her!" I trusted her instantly! Jenny is extremely easy to work with. She truly values YOU as the client and wants to make you has happy as you can be. If you have certain ideas, people, moments you want captured, she will make sure to get every detail right. On the day of my wedding, Jenny was there early and eager to capture my day. Her husband Anthony and assistant Summer were great too. Anthony did an amazing job helping capture the boys while Jenny and Summer were with me and the girls. She captured everything. Looking through pictures you can feel as though you are there! The best photographers are "invisible photographers" My husband and I reflected the day after our wedding and realized, aside from formal shots, we didn't even see Jenny and Anthony - but there pictures are proof enough that they captured EVERYTHING. Jenny is absolutely a professional, a beautiful person both inside and out and I can not wait to use her again. She is officially our new family photographer and will be in our lives to see our children grow one day - and capture those moments too. Thank you so much Jenny - you and your staff are amazing, we can't say it enough. take a look for yourself! https://www.youtube.com/watch?feature=player_embedded&v=8ii5izZ3lz8
---
Boudoir with Jenny Taylor and Team
Reviewed on

8/20/2012
Ashley K
I went into research not knowing what to expect. I had spoken with Jenny on several occasions and met her at one of her famous boudoir party's. Not only did I like the atmosphere, but I was comfortable knowing that my safety and security was of importance. The studio used for the photo shoots is gorgeous. It gave a sense of high life- classy, secure and not in a cheap hotel, comforting knowing that it was not in someone's home, simply beautiful. The staff was very inviting and so much more friendly then any other company I've ever dealt with. I knew after looking through Jenny's work and even the hair and makeup artist's work that this was it, this is what I wanted to be my finances gift for our wedding. The photos are stunning and each and everyone of the women was gorgeous and I knew that I wanted that for myself and for my fiancée even. I was so set on working with Jenny Photography, that I had it planned for well over a year and a half, maybe even closer to two years. Deciding on having the photo shoot was probably one of the best experiences that I have had so far. I was extremely nervous when I approached the studio,while getting dolled up and even when getting dressed, but when you put together the glamour and the outfits are on and you are in front of the camera you lose that, you suddenly become comfortable . I had asked Jenny to walk me through poses to make the most out of my session, to assure that I had gorgeous shots. She not only helped me, but asked what poses I had wanted- including my opinion really had an impact as well. The session itself went as quickly as the snap of your fingers, or so I thought. I must say that I personally went into this feeling very insecure and judged even- hey, your in lingerie after all. However, just from seeing my sneak peak and taking a few glances at a couple of other photos while in studio and hearing the compliments from the photographer who photographs tons of beautiful women made me feel like I was just as beautiful as everyone else. Not only has it helped with making me see myself in a different view, but it was an overall fun experience. I know that my fiancée will love the photos and love his book. I would recommend this to any woman- this is not only an experience of having fun, giving a gift a significant other, but an experienc of feeling gorgeous. With the way society portrays how women should look it's very easy to get lost in it all and it's not everyday that we can see our true beauty. Thank you Jenny Taylor and staff for a wonderful experience.
---
Fun, exciting experience that gave me confidence a
Reviewed on

7/18/2012
Danelle W
I just wanted to thank Jenny for my session! I had a blast! You and my stylist, Dimitria, were amazing.  I looked in the mirror after she finished my hair and makeup and I was stunned...I couldn't believe that was me! She made me look like a Model, and your direction and creativity made me FEEL like a model! Thank you for being sensitive to my physical limitations coming off of my knee surgeries. I am very self conscious about how my legs look post surgery and you ladies gave me confidence to work through the shoot! You made me feel very comfortable and I enjoyed talking with you, and Dimitria! Your studio is gorgeous, from the pink and grey walls, to the music, it is just such a sexy cool atmosphere! I loved how private the place is, made me feel like I was in y own little world of beauty and glamour! This session was a long time in the making, and I am so thrilled that I did it! The service you provided me will leave a long-lasting effect on me, beyond the beautiful book I am giving my fiancé as a wedding gift. This whole experience was uplifting for me and showed me how far I have come physically and emotionally after some difficult times.  The whole experience felt like a celebration of me! Thank you for everything, and I will definitely recommend you to everyone I can!
---
Exceptional Experience!
Reviewed on

7/18/2012
Kim L
Jenny Taylor really went out of her way to personally make my boudoir experience exceptional from beginning to end. I actually got married a year ago and did not have the funds to do a boudoir shoot before our wedding. But, as our one year anniversary approached, I talked to my husband, and we decided that I could do this boudoir shoot as a 1 year anniversary present! I had such a great experience, and just wanted to encourage other brides and ladies to have the same exceptional experience! From the very beginning, Jenny was always quick to return my emails and answer all my questions. After I had scheduled my shoot, I was having a really hard time with my self esteem, so I called Jenny and asked her if I could reschedule it. She told me that usually it would be an additional cost, but she was so sweet and allowed me to reschedule without any negative consequences! It meant so much to me that she allowed me to postpone my photo shoot when I was going through some personal difficulties. My photo shoot was so fun! I had my hair and makeup done at the studio, where I sipped champagne and chatted with Jenny and Megan, who did my hair and makeup. It was so much fun, and helped me feel more comfortable before my shoot! And, during my shoot, Jenny really made me feel special with all the positive feedback she gave me during the shoot. She also directed me into all the right poses that were both sexy and flattering. It wasn't difficult at all, and the end result was totally fabulous! And, after my shoot, what really stood out to me the most was how seriously she took my feedback that I sent back to her about the shoot. I had a few suggestions that I thought could make the experience even better, and she returned my email with a personal phone call. Jenny doesn't just strive for excellence; she strives for PERFECTION! She even gave me an additional 10 images for my album as a gift for the helpful feedback, which was truly so generous! And, I know my husband is going to be thrilled with all the images. The photos are simply gorgeous. They are sexy and classy all at the same time, and that was really what I wanted from the shoot! Also, I really think that Jenny is a BRILLIANT business owner! She really goes out of her way to provide wonderful customer service .... and I really feel that it shows! I could tell from day one that she went out of her way to be available to communicate with me - from responding to emails to accepting picture text messages of me in my lingerie and giving me her opinion on which outfits to bring ;) That really sets her apart from other photographers (as I know from dealing with them in my wedding planning last year.) Also, I think that all her social media involvement has been so effective in getting girls excited about their shoots! The contests are fun, and her blog makes Jenny Taylor so relate-able as, not only a photographer, but as a real person. If you're not following Jenny Taylor yet on Twitter or Facebook, DO IT! It will not only give you a great idea about what to expect for your shoot, as you will get to see other girls who had a boudoir experience and loved it, but it will also get you so excited for your own shoot (and maybe you'll even win a contest! :) I would most definitely recommend using Jenny Taylor for your boudoir shoot (or for any of the other services she offers!)
---
Best Experience!
Reviewed on

7/16/2012
Christina B
How can i NOT give Jenny 5 stars??!!! I just recently had a boudoir session for my soon-to-be's surprise wedding gift and WOWZA! I was just extremely impressed from the wonderful customer service to the final product! My husband has looked at my proofs daily since I've gotten them back. He's so in love with them that he even wants me to order more prints than I originally wanted!!!! :) Jenny graciously greeted me and my girlfriend at her really nice studio and led us straight into hair and make-up! We sipped on lots of mimosas, listened to fun music, had great conversation all while our make-up artist did wonders on our make-up and hair! Then, it was time for my photo session. I was a bit nervous, but Jenny made me feel more than comfortable in her office where we went over some details and then it was time to get photographed!! We were behind curtains and it was just Jenny and I. With fun music on in the background, Jenny let me in on how to pose and made me feel gorgeous! I felt like I could be there all day but before I knew it, the session was complete and Jenny assured me that we had gotten great shots! Much love and MANY thanks to Jenny and her fabulous staff for making this shy girl feel like a lingerie model for a day! I recommend her to anyone and I think every woman should have this experience for themselves! Book now!
---
LOOK NO FURTHER!!!
Reviewed on

7/02/2012
Samantha A
I had hired jenny taylor photography for our engagment session, my boudoir, & our wedding! Every single step of the planning process Jenny Taylor & Her crew made everything so very easy and laid back! She always remained in touch with me and even went out of her way to scan our wedding site with me the month before so I didnt have to worry about a nagging vendor asking questions and not being prepared on our special day. Jenny truly made me feel so special and beautiful and took the most amazing pictures. The candid pictures throughout our wedding day were most important to us and she definitly accomplished those as well as stunning portraits! Jenny is everything you want as a photographer whether its boudoir or wedding she will capture all the best pictures and put you at ease and make you feel beautiful the whole time! Love you Jenny : )
---
Overly satisfied!!!
Reviewed on

6/17/2012
Amanda K
Back in June 2012 is when I first met Jenny and her team. I did my 1st Boudoir shoot. This was a "just because" photo shoot. It was such a mind blowing experience to think I could be pampered for a day and have AMAZING photos to prove it! When we met in July 2012 to pick up my album, Jenny asked if I had a photographer for our wedding. At the time we were on the verge of signing a contract with one but after my then fiancé's reaction to the photos, he humored me and sat down with Jenny to meet her. We signed with her that day! A few months later we had our Engagement shoot with her. We were becoming a blended family and asked if we can have my son in our shoot as well. I am so glad we did! Our save-the-dates were one of my favorite image of the 3 of us. Of course, deciding which picture we would use was tricky because we loved them all! Kevin wasn't aware of it but I did sign up for my 2nd Boudoir shoot back right after booking her as our wedding photographer. THIS session was going to be his groom's gift. I booked it for May of this year. I definitely wanted a bigger package for Kevin. So I did the "BombShell" package. Man, did I feel EVERY BIT a BombShell!!! Nikki did my hair and make up. She does flawless work!!! Once again, I had a fabulous shoot with Jenny! I felt comfortable the ENTIRE time in my next to nothing wardrobe! When the album came in, I couldn't wait to give it to him!!! He was speechless YET again! He told Jenny and I quote, "She is doing one every year!!" I have no issue with that! Then came wedding day. I was in ok mood. Excited but definitely not nervous. Jenny kept that mood going the entire day and night! She made sure to get all of the shots I definitely wanted and was very cooperative with my large bridal party: 9 groomsmen/BM, 9 bridesmaids/MOH, 2 flower girls, and my ring bearer! Yeesh! Jenny and her ladies, Nikki and Liz, took some phenomenal shots! They were very interactive with my family and friends. My guests loved them and found them very courteous and out going! I can not THANK YOU enough Jenny and team!! You always have gone above and beyond everything you do and our wedding day was no exception!!! I look forward to working with you year after year ;)
---
Send Message