Home

Jessica Lauren Events
Details
Engagement Party, Bridal Luncheon, Bridal Shower, Rehearsal Dinner, Welcome Party, Rehearsals + Parties, Ceremony, Cocktail Hour, Day After Brunch, Reception, Rehearsal, Wedding
Destination Wedding Packages, Destination Wedding Planning, Destination Weddings, A la Carte Wedding Planning, Budgeting, Full Service Wedding Planning, Honeymoon Planning, RSVP Tracking, Wedding Website, Planning
Contact Info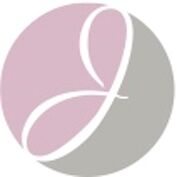 Reviewed on

1/26/2016
aa s
Jessica is AMAZING! From a guys perspective, I didn't think there would require much involvement from me other than showing up in a Tuxedo. I was VERY wrong and planning a wedding requires a huge time commitment from both the Bride AND the Groom. With that said, Jessica was like... Read More my personal assistant for all things wedding related and then some. She had everything lined up and ready from sending me calendar updates and meeting the vendors with us, to the smallest details like selecting the best background for our Wedding website. I honestly don't know how anyone plans a wedding without a Wedding Planner. Jessica exceeded my expectations. She's organized, detailed, focused, young, full of energy, steadfast and has a great overall attitude. If we needed anything she made it happen. One thing about Jessica that I feel really stands out, is her unwavering commitment to making the entire experience fun and worry free. She was always one step ahead of everything. As I said above all I really had to do was either show up or make a decision. My wife was much more involved as you would imagine, and they loved going through the details together, making selections, etc. It was a win-win situation. Jessica will make it a great experience and tailor it to whatever level of involvement you are looking for.
---
Reviewed on

10/31/2016
Stephanie M
I was the type of bride that had no idea what she wanted for her wedding, from trying on 75 dresses to changing my overall wedding theme 15 times. Finally I sat down with Jessica and her team and they helped me narrow down my likes and dislikes. Jessica had the most beautiful... Read More eye for design and after she got to know me a little bit she knew exactly what direction I wanted to go in before I even knew it myself! The day of my wedding I was absolutely taken aback when I saw the reception and ceremony come to life. It was just as we had talked about in so many meetings before. I could not believe that she had made such a gorgeous and perfect day for our guests, my husband, and myself.
---
Reviewed on

10/27/2016
Mary S
Jessica was heaven sent! She was professional, kind, and very talented. Anything I wanted, she was able to deliver. She went above and beyond my expectations. She custom created me table settings, and OMG it was the most beautiful thing I have ever seen. She kept me on schedule,... Read More took away the overload of stress and truly let me be the blushing bride I always dreamt of. Whether it was 3 p.m. or 3 a.m. Jessica was there for me every step of the way. She made sure my day was as perfect as I could have every hoped for. I would highly recommend Jessica Lauren Events to anyone who wants to make sure their day is the most amazing experience ever. Thank you so much to you and your team Jessica, you will forever be a happy part of those memories.
---
Reviewed on

10/26/2016
Nena C
I am so happy that I used Jessica Lauren Events as my wedding coordinator! She is very talented and had innovative ideas about décor, favors, and florals. The timeline that she made was perfect and she helped us with our budget as well, which was really helpful. I have a crazy... Read More family that likes to take over and drive me crazy, and Jessica did a great job handling everyone. Every time I had a mini freak out, she reminded me that everything was under control and my day was going to be amazing, and it was!
---
Reviewed on

10/26/2016
Roxanne C
From the moment I got engaged I knew I wanted my wedding to be a luxurious event designed by someone with imagination and creativity. Jessica blew my expectations out of the water. She kept the process of getting everything together stress-free. She told me what would work, what... Read More wouldn't work, kept my vision in line and made the day turn out better than I had ever hoped for. She is truly the best there is out there in my opinion.
---
Reviewed on

10/26/2016
Sarah K
I started out with the intentions of planning my whole wedding myself. I thought it would be better than hiring an event planner because I was the only one who knew what I wanted. When I decided I really did need a professional's opinion I hired Jessica and never regretted it... Read More for a second. She made my wedding more beautiful than I could ever have pictured and I'm scared to think about what the day would have been like without her. She went above and beyond for me. Brides, do yourself a favor and don't plan your wedding without her. She's the key to the wedding day of your dreams!
---
Reviewed on

10/26/2016
Michelle L
I called Jessica a month before my wedding to be a Day of Coordinator. I was very frazzled because I still didn't have a hair/makeup vendor or a DJ. She told me that she knew many people that could help me out and she sent me the best vendors for my wedding. She came to the... Read More rescue and my wedding day wouldn't have been even half as fabulous without her help. My husband and I cannot thank her enough for making such an important day the best day ever!
---
Reviewed on

10/26/2016
Macall R
Jessica is an expert when it comes rocky weddings! I was beyond impressed with her ability to juggle everything and still tend to my personal wishes for my special day. We had a very large wedding and she went above and beyond! 5 stars!
---
Reviewed on

5/19/2016
In one word, Jessica Lauren Events is "EXCEPTIONAL." Jessica is both personable and professional. She caters to anything and everything that the Bride and Groom could potentially dream of for their wedding day. I know for a fact that without Jessica, my wedding day would not... Read More have been nearly as beautiful as it was! Our wedding was an unequivocal success, and we have received so many compliments from guests about our special day! She has made me one very happy bride!! I give Jessica Lauren Events my highest recommendation for event coordination. I never worried about what will be one of the biggest days of my life because I knew Jessica had everything under perfect control!!! She has proven her skill and commitment to her customers a hundred times over to me. I am so grateful for all her hard work!
---
Reviewed on

12/11/2015
I was blown away by the attention to detail and execution of events that Jessica Lauren Events employed. The ceremony was and celebration that followed were seamlessly run and the room was beautiful. All of our guests had a wonderful time, and so did I!
---
Meet The Owner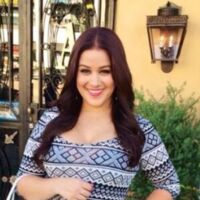 Jessica Sukert
At the age of 9, Jessica attended a one-of-a-kind wedding and fell in love. Inspired by everything that created such a magical event, Jessica pursued her passions and has been involved in events ever since. Jessica graduated from Indiana University with a BA in Event Planning, a degree she custom created through the school's individualized major program. Prior to starting her own company, Jessica worked on a variety of luxurious events for high-profile clientele in the US and abroad. Weddings, showers, mitzvahs, corporate events, product launches and many more. Jessica loves them all!