Home

JLH Blooms
About this Vendor
Exquisite Floral Designs and Top Notch Service
As one of San Diego's Premier Wedding Services businesses, JLH Blooms takes pride in exceeding our clients' expectations. Your vision, style and budget are your top priority and they are for us too! Today's Couples want interesting, natural and romantic designs for their weddings and that's what we do! With over 18 years of experience and an amazing staff, JLH Blooms is able to design, plan and execute your vision seamlessly to create the floral designs you've always dreamed of.
Details
Aisle Decorations, Centerpieces, Flower Girl Baskets, Pedestals, Plants, Vases, Chuppah, Wedding Arch, Wedding Decoration Delivery, Wedding Decoration Setup, Decorations + Accents, Flower Crowns, Hair Accessories, Accessories, Fashion, Bouquet Wraps, Bouquets, Boutonnieres, Corsages, Flower Alternatives, Flower Delivery + Setup, Flower Preservation, Flower Arrangements
Contact Info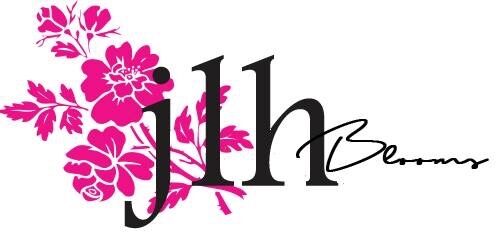 Reviewed on

5/30/2017
Mariesa C
Dahlias, peonies, hypericum berries...oh my! JLH Blooms did such an amazing job with all the floral arrangements at our wedding. Admittedly, I knew nothing about flowers before researching floral designs but Jacquie did such an amazing job lending expert guidance. Luckily with... Read More a spring wedding, we had our pick of most flowers in bloom and we took advantage of it! Loved the dahlias in the bouquets (a flower I haven't seen as widely used in bridal bouquets) and the hypericum berries were a perfect addition for a vineyard wedding. I think I have a newfound adoration for flowers - thank you so much Jacquie!!
---
Reviewed on

2/13/2017
Michelle S
JLH Blooms did our wedding in November 2016. When we first met, I wanted soft babies breath with blush and white roses. After a few months my vision changed, and I met with Jacquie to flush out exact details. I don't know flower names - I could only describe colors and show... Read More photos on Pinterest. She and Danae did a fabulous job getting what was in my brain into real life. Arrived on time, set up and take down was efficient, and my bouquet was absolutely gorgeous. In my opinion, their strength in working with me was helping me define what I wanted while still staying within my budget. Thanks again!
---
Reviewed on

1/14/2017
Amanda A
I was talking to a friend one day and asked who is doing their flowers for their wedding, and they recommended JLH Blooms. I loved working with Jacquie! She met us for coffee, got to know us as a couple and asked us about any questions we had. I had a vision of something simple... Read More yet beautiful, and that is what we got!
---
Reviewed on

2/16/2018
Jamie H
Amazing Florist. My bride ordered JLH blooms for her wedding and they did awesome job. All the guest was ask " who is the florist". The flower design is simple, organize and pretty elegant. I can't wait to introduce them to all my bride and groom.
---
Reviewed on

1/16/2018
Natalie M
I was trying so hard to avoid writing this two star review because overall I think the flowers were beautiful and affordable. However, I have one minor and one major complaint, which is what has lead me to not recommend this vendor. Minor, she said she would be there at 1:00 and... Read More instead I got my bouquet almost an hour late and had to take a lot of pictures without my flowers. Major complaint.... I noticed an item I had paid for was missing. No big deal, because it was only a detail I noticed. However, I did pay for it and I didn't get it so I kindly emailed her and asked for my money back for that one item, which was a garland to be hung on a mirror. Not only did I not get my money back, but after 3-4 email attempts and two and a half months of waiting, I never even heard back from Jacquie. I'm really disappointed that it had to end like this because I wanted to write a five star review but I'm not getting any email response back and it's very frustrating. Edit/update: After this review, Jacquie emailed me and said she would like to resolve the issue by phone and asked for my availability. I told her she could call me anytime. I never got a call from her and I even followed up by email... Never heard back. Don't hire this company because when you are planning your wedding you need efficient and timely communication and you will not get that.
---
Reviewed on

9/16/2017
Anna S
Jacqui was recommended to me by our venue and I honestly cannot be happier with JLH Blooms! It was not only so helpful to have her know the venue, but she also was able to execute my vision perfectly! I don't know a ton about flowers so I had minimal information to give her (a... Read More couple things I liked and 1 flower i didn't) but she made me the most INCREDIBLE bouquet that couldn't have been more perfect and made the bridesmaids bouquets look great too! The venue was perfectly decorated, with Jacqui and JLH providing florals and drapery for the arch and ceremony, and candles and greens for the tables and additional florals for the reception - I didn't have to think about anything once I booked Jacqui and told her what I wanted because they took care of EVERYTHING! So happy with how our wedding looked because of Jacqui and JLH Blooms! Highly recommend!
---
Reviewed on

7/10/2017
I feel like 5 stars are not even enough to show you how happy and satisfied I am with how beautiful my florals were for our wedding last month! Jacquie and her team were very professional and great to work with. She was very easy to communicate with and always responded to my... Read More emails very promptly. She put my vision for my bouquet into reality( to the point where it actually made me cry with how beautiful it was). My ceremony space and reception was even more beautiful thanks to her beautiful work! I am so thankful that I found her because she truly made this experience that much better with her amazing talent! Thank you JLH blooms!!
---
Reviewed on

7/08/2017
Dayna K
Having read all the reviews this past fall when researching a florist for my daughter's wedding, I was excited to work with JLH Blooms. My husband and I flew to California to meet with them along with my daughter and her fiancee. We met with Danai and she was fabulous. She... Read More truly understood my daughter's vision and had some helpful suggestions. We thought we were in good hands. We had some concerns over the centerpieces and asked to have a "mock up" done. Danai assured us that wasn't a problem. December, January, came and went with no pictures of the mock up. February arrived and my daughter was getting ready to do her tasting/'walk thru of the venue. I contacted JLH to ask if the mock up could be ready, and was told Danai was no longer there, Jacquie, the owner would be handling our account. Not to worry all the notes, pictures, etc, were transferred. However, she had personal business to attend so would be unable to make the mock up in time for the tasting, and besides it was too short of notice, and she would have to increase the cost due to the season. I reached out to our wedding planner and my daughter and informed her of all this and they said they would make another appointment. I started feeling nervous after the email, since it was abrupt. Never-the-less we made an appointment for May, she cancelled at the last minute. So still no mock up, no confirmation that all things would be as we originally planned. We tried to schedule another appointment but the venue had no dates, and due to my daughter and her fiancee's schedule it was just impossible. It was agreed upon that pictures would be sent instead. 2 weeks went by, no pictures, another week with the wedding planner calling and no response. Finally 5 days before the wedding we see the pictures. Amongst all this we received the invoice for final payment. I emailed back and said that there were several things that needed to be deleted, we only needed 10 centerpieces, there was no longer a need for some corsages etc... I was told that industry protocol is that the bill is not changed, the money just re-allocated. I explained that wasn't the way Danai explained it, to no avail however. Wedding day arrives, and she is supposed to be there by 4, she is not. Getting ready photos, now do not include bridal bouquets, nor does my daughter have the flower comb she ordered instead of a veil to be put in her hair. In fact the flowers arrived so late, she never got it in her hair. Jacquie delivered all the flowers to the bridal room, dumped them on the table and left. Never acknowledged me, or my daughter, didn't even take 5 minutes to tell us which corsage etc, went to whom. It was a guessing game... Not to mention, now someone had to transport all the guys stuff over to them. Then the wedding planner calls and says, "don't freak out" but, Jacquie didn't know she was responsible for bringing the arch.... No arch for my daughter to get married under. She has the flowers for it, but no arch. Luckily the people at the venue were able to supply one. How does a florist not know whether she provides it or not? A simple phone call, or even asking that question would've prevented that, but I guess she was too busy with personal business.... as seemed to be the case an awful lot during our experience with her. I found her to be rude, and unprofessional. She definitely dimmed my daughter's wedding day!
---
Reviewed on

10/02/2016
Skylar Z
We loved working with Jacquie and JLH Blooms. Jacquie is very knowledgeable and was able to help us in multiple aspects of our wedding. Our expectations were beyond met and we have received multiple compliments about how beautiful our centerpiece arrangements were! Thank you... Read More Jacquie!
---
Reviewed on

9/06/2016
Bess N
I would highly recommend saving yourself the hassle of working with JLH Blooms and finding another florist - trust me you will thank me later. The owner was extremely unprofessional in how she handles her business and her main priority is herself not the client. During all our... Read More meetings she was very confident in her ability to deliver on the day of the wedding. Well the day of the wedding came and she was so overwhelmed and unprepared that she left the venue without finishing her work. First off, her husband who does lighting was at the venue earlier and sent her pictures of unfinished draping setup, which she was adding florals to. Without even asking me first about it, she sent me a text about it to which I responded things are not completed and tried calling her 3 times to no avail. I later get a text she was getting lunch for her team and that she got an updated picture from her husband and everything was fine. I would have thought calling me the client would be more appropriate than her husband who is another vendor not part of her florist business. Again she dropped the ball by not knowing how to handle things and jumping to conclusions without even consulting with me first. She then gets delayed getting to the venue and of course as usual places blame on everything else but herself. She first walked in and had to ask me how many tables are set up, well if she was on top of things and read the contract we signed, it clearly stated how many tables we were having. I should have know from then she wasn't able to deliver, because without my knowledge she set up tables using smaller arrangements from our family tables because she did not make enough arrangements. Again, an organized florist would never have done such a thing. She then proceeded to tell me that a lot of things are going wrong and that it's my fault. This is really where her customer service skills shine through HAHA. In all our meetings she stated that she prepares most of the arrangements off site and just needs to set up time. She was not able to finish everything in time and wasn't able to finish our stage florals. She got into an argument with my inlaws and any time someone would ask a simple question she would get flustered and defensive and give answers with a nasty attitude. So to sum it all up, she ruined what was supposed to be a wonderful night by not finishing what we contracted her to do and getting escorted out by security for her lack of professional behavior. Our venue even took down their information so they are aware of this vendor having any future business there. Any professional vendor would have put their own issues aside and made sure to provide the best service they could and have alternative plans when things didn't go right on their own account - especially on a client's wedding day. Don't take the chance of having your wedding or any event ruined by using them as your florist.
---
Reviewed on

1/31/2016
Emily H
Wow! I had such a great experience with Jackie!
---
Reviewed on

1/26/2016
Kinga S
I had a lovely experience working with the amazingly talented Jacquie of JLH blooms. My husband and I eloped a few months back and she was able to create an amazing bouquet and boutonnière for us. Not only was she accommodating with our last minute order, her product was amazing... Read More down to the ribbon! Every little detail was stunning!! she made my bouquet unique and memorable. I highly recommend her to anyone and everyone!
---
Reviewed on

10/05/2015
Ashley J
I absolutely loved working with Jacquie!!! She came to us for our consultation and thoroughly covered all of the details. She really understood the look we wanted and made a lot of suggestions to help us achieve that. I mentioned I wanted a little bling, and when my bouquet... Read More was delivered, it was perfect. Just enough, but not too much. She made an extra delivery stop for us at the last minute and had enough flowers to throw together an extra bouquet at the venue for a family member. We were very happy with the way everything turned out and would recommend jlh blooms to our friends and family in a minute. Thanks for everything!!!
---
Reviewed on

8/03/2015
Kristin L
Jacquie exceeded my expectations with my wedding flowers. I met with her to discuss my ideas for flowers and she was so sweet. She is so knowledgeable and helped me create exactly what I wanted. She was so easy to work with, very quick to respond to any questions or concerns,... Read More and was extremely affordable. She has an aesthetic eye for beautiful creations. I highly recommend hiring her! -Kristin
---
Genuine
Reviewed on

5/25/2015
Cher S
I am so happy to recommend JLH Blooms for anyone's wedding or special occasion. Throughout my wedding planning experience, I felt very taken care of by Jacquie, the owner. I didn't have an exact idea about the flowers that I wanted for my wedding but Jacquie was very helpful in... Read More giving me ideas and staying within my budget.
---
Reviewed on

5/22/2015
Wendy E
Highly recommended!!! Our bouquets, reception decorations, and ceremony touches were outstanding!! Mrs. Jacquie Harvey did magic and made our wedding day even more special. The prices were most reasonable and the flowers more importantly looked beautiful!!! We are very... Read More happy we choose JLH Blooms. If you live within the San Diego county, I would definitely make an appointment with JLH Blooms today!!! Thank you so much again!! Sincerely, Mr. and Mrs. Cavazos
---
Reviewed on

5/20/2015
working with Jacquie was a treat and a relief. She took into account every detail of importance to me. She was easy to talk to and handled everything with absolute professionalism. I trusted her with my needs and she delivered. She was also very fair in price and yet... Read More quality and service was top notch! Great florist. Thank you Jacquie
---
Meet The Owner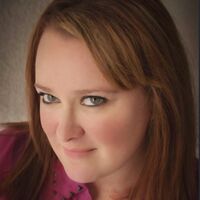 Jacquie Harvey
Hi There! I am Jacquie Harvey, Owner and Lead Designer for JLH Blooms. I have been a floral designer for over 18 years and I have the best eye for color in the business! I studied interior design at The Academy of Art University and I have a Business Management Background. I love what I do and I'm so happy to bring my clients' dreams to life and share in the joy of one of the most beautiful experiences of their lives. I have great relationships with vendors and venues, allowing us to provide a seamless and stress free experience that is second to none. Enjoy our storefront and Congratulations