Home

Jodi Raphael Events
About this Vendor
Jodi Raphael Events
Count on Jodi Raphael and her team to seamlessly coordinate every detail of your wedding.We pride ourselves on our ability to listen to our clients' needs,desires and wishes,while being mindful of budget considerations,and we make it all happen seamlessly with creativity, beauty and professionalism.
Details
Day-Of Coordination, Full Service Wedding Planning, Planning

Contact Info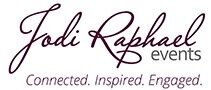 Reviewed on

1/16/2018
Victoria R
Jodi Raphael Events was the ABSOLUTE BEST!!! I got married in October and Jodi and her team (especially Tahleen,) went above and beyond for us!! As anyone planning a wedding knows, it can get a bit stressful trying to narrow down options and think of every little detail, well... Read More Jodi literally helps with all of that, every step of the way. My mom dealt with the majority of the day-to-day planning with Jodi and she COULD NOT say enough times how much of a help and relief it was to have Jodi by her side. Even when I wasn't necessarily on the same page with Jodi's vision, or suggestions, she gave me her opinion and let me make the final decision and was completely fine with whatever I ultimately decided. I never felt forced into anything I didn't want, and 9 times out of 10, when I would hear her reasoning behind her input, I ended up getting on board and she was sooo right about it all. My wedding was an ABSOLUTE Fairy Tale and now, 3 months later, I STILL have, not only people that were at the wedding, coming up to me and ranting and raving about it, but on several occasions, I have met new people that have actually said, "Oh My God! I've heard of your wedding and heard it was SPECTACULAR!!" That is all thanks to Jodi. I am an extreme perfectionist and tend to get massive anxiety when I don't have control over situations or things don't go according to plan, so thinking about my wedding day, a lot of people were very nervous about my possible hysterics that could ensue. Well, both my wedding dress straps broke under my bolero, BEFORE I went into the church, and I ended up having to miss the majority of my cocktail hour because major repairs had to be made to my dress. Once again, Jodi and her team stepped up and helped save the day! Tahleen went running around getting supplies for the dress maker to work, and Jodi's other assistant, Jason, and Jodi worked feverishly to bustle my skirt to save me as much time as possible. It ended up being a hilarious story that I laughed through the entire time because I knew Jodi and her team had everything under control and it would all work out. I was surprisingly, completely at ease. Even when one of our guests brought their crying 2-year-old, to a black-tie, no children wedding, it was completely handled professionally and courteously. It was unbelievable how perfect everything turned out! But I would have to say probably the most impressive accomplishment Jodi and her team made was keeping this CRONICALLY late bride on schedule and keeping her Husband's UNCONTROLABLEY rowdy groomsmen, under control! I cannot say enough about how amazing everything was. I guess if I have to give one negative to Jodi's fantastic work, it would be that for about a week after my wedding I was in a state of depression because the whole magical experience was over. :) I could honestly go on and on. But bottom line, if you have the opportunity to work with Jodi for anything, DO NOT MISS OUT!!! I know I will be working with her again in the future!!
---
Reviewed on

1/12/2018
Jennifer M
Jodi planned my daughter's bat mitzvah party. She and her team turned my daughter's very elaborate and specific dreams for the event into reality, but on our budget and in a way that made everyone (parents included) very happy! She and her team are incredibly responsive and... Read More professional They took care of all details at the event itself, leaving us free to enjoy and celebrate. Jodi has a wonderful eye and understands how all the elements, big and small, will add up. I would highly recommend Jodi Raphael events!
---
Reviewed on

10/23/2017
Karen D
Jodi Raphael events gets it done! If you are looking for a wedding planner, end your search now! You just found what you are looking for. Jodi Raphael is simply the best. Her professionalism, organization, knowledge, understanding, ability to listen to what your needs are, and... Read More vision of making your dream come true is unsurpassed by none. Her team is fabulous to boot! You will be guaranteed a perfect event! They are truly amazing and an absolute delight to work with! Hire them today!!
---
Reviewed on

5/28/2017
Jodi was beyond outstanding. Out of area father of the bride, goal was to stay informed and monitor events while hopeful we would stick close to a realistic budget. Jodi gave my wife and daughter a range of options that fit their vision and preferences, helped facilitate... Read More decision-making, kept everyone on a very well-paced schedule so we never felt rushed and never any surprises. Jodi is simply a positive force of energy, she pays attention to details, works hard, takes great pride in her work and surrounds herself with vendors who are the same. (Sorry I cannot immediately recall all the great people who deserve shout-outs but they were exceptional). When the button on my tux jacket fell off as the procession started, she produced a sewing kit and had the button reattached just minutes before we walked my wonderful daughter down the aisle. Jodi's greatest accomplishment - she made the wedding ours. It reflected the styles of my daughter and wife. She was also cognizant of the groom's interest on particular parts of the wedding planning. She doesn't take a cookie-cutter approach, but has definite recommendations and suggestions that are always helpful and welcomed. She is equally flexible. The incredible outcome of the wedding was the wonderful and creative vision of my wife and daughter - it was Jodi that understood that vision, and translated tastes and expectations to vendors, and created a warm, wonderful atmosphere that was the perfect complement to the incredibly in-love bride and groom. (And thanks to her assistant Tahleen, who brings the same wonderful energy and efficiency, always with a smile. The woman knows her logistics and kept things running smooth. ). Many thanks, Steve.
---
Reviewed on

5/26/2017
Alyse S
if your goal in having a wedding planner is to work beside somebody who listens to your concerns and desires, leads you through the process without a heavy hand, guides you to use excellent vendors, all which result in a magical evening, then Jodi is who you should use. My... Read More daughter was recently married in Boston and I live in Maryland. Having someone in Boston was a must. Jodi is reliable, kind, organized and forthright. Her staff (Tahleen specifically) has the same qualities. She is even there if you just need to vent. She is calm in crisis situations. I recommend you use the vendors she recommends...they were spectacular and top notch. One thing I liked best was she has a set fee....no added extras. It is an extra line item in your budget but you know what it is and it's well worth it. Thank you Jodi and Tahleen for making the wedding magical with a sprinkling of fairy dust! PS...I am adding these other services used because without a Jodi I wouldn't have found them....
---
Reviewed on

1/29/2017
Stephanie G
Jodi and Tahleen planned and executed an absolutely gorgeous wedding for my husband and I, in only 6 months, at the beautiful Boston Harbor Hotel. Everyone raved about the stunning floral arrangements, as well as the excellent live music and DJ which were vendor recommendations... Read More of Jodi's. Hiring a full service wedding planner was a learning experience for myself and my family, it involved letting go of a lot and putting trust into her and her team, which was a challenge for me to relinquish that control. All in all, it was worth it in the end as the wedding was truly magical and more beautiful that I could have imagined.
---
Reviewed on

10/29/2016
Gayane E
Jodi did an amazing job in creating a wonderful wedding celebration for my son and his bride. Beginning with our initial meeting , and throughout the planning process, Jodi listened carefully to their wishes and concerns. She was able to translate their vision and created a... Read More magical setting while never overlooking the smallest of details. At a venue that required a variety of vendors she seamlessly coordinated them all. We enjoyed the wedding day knowing Jodi and her team were there to address all the last minute issues that might have arisen. We will always appreciate Jodi for making it a joyous and memorable day.
---
Reviewed on

10/27/2016
Gabe M
I love Jodi! She really listened to what we wanted and was able to translate that into a great party. This was a second wedding and some of the things that were important to us were a little different than a typical first wedding. We wanted to be with our guests when they... Read More arrived and not have a sit-down ceremony but instead make it part of the party. We wanted great music and dancing but also a quieter space where our guests could sit and talk. We wanted great food throughout the night rather than a formal sit down meal. We had a great party that our friends still talk about.
---
Reviewed on

10/26/2016
Debbie S
Jodi was a pleasure to work with! This was the 2nd wedding she did for us. The was extremely professional, reliable, creative and helped make our event stress free. The room was more beautiful than we imagined. I highly recommend Jodi and her staff!
---
Reviewed on

10/26/2016
Allen S
Jodi and her assistant Tahleen were amazing to work with. They were both there every step of the way during our daughter's recent wedding at the Copley Plaza. They eliminated all of the stress and helped us throughout the day and night. I would recommend them wholeheartedly.
---
Reviewed on

10/25/2016
KARI V
Jodi Raphael and her team were amazing to work with. She is so understanding and thoughtful. She understands how to communicate with the client and really makes them feel comfortable. Her execution is on point and completely carried out my vision.
---
Reviewed on

10/25/2016
Joe N
Jodi was simply amazing!! Throughout the planning process she listened to our ideas and we felt taken care of from the start. There is so much that goes on behind the scenes at a wedding and my wife and I had full confidence that Jodi and her team would execute, and they did!! I... Read More would recommend Jodi Raphael to everyone. She made our dream wedding a reality! !
---
Reviewed on

8/14/2016
Alison B
Jodi and Tahleen did a phenomenal job making our day perfect. They balanced their knowledge with our hopes to make everything we wanted come true. Our big day would not have been possible without them.
---
Reviewed on

8/09/2016
Katie F
Jodi did a great job listening to me but also contributing suggestions. she went out of her way to answer all of my questions. We had a perfect wedding day thanks for Jodi!
---
Reviewed on

8/08/2016
Brit S
Jodi and her team went above and beyond to make our vision come true. From overall design to the tiniest details, we were left smiling from ear to ear. Can not say enough good things! - A VERY happy Bride and Groom.
---
Reviewed on

8/08/2016
Caryl S
Jodi Raphael created the wedding of my daughter's dreams. She listened carefully to what the bride and groom wanted and made sure every detail was executed perfectly. All of the vendors she works with are excellent. From the first meeting to the last dance at the end of the most... Read Moreauyfcbefvrafaxtfuutwwtrufxwrzdburayxxw sublime wedding, Jodi was a pleasure and the consummate professional.
---
Amazing Wedding.....
Reviewed on

11/02/2015
Having Jodi Raphael as my wedding planner was the best choice I made concerning my wedding (other than saying yes of course). She is extremely professional, detail oriented, unbelievably creative and truly a joy to work with. Without her services I would not have enjoyed... Read More planning the wedding or the day itself nearly as much as I did. She really listened to what I envisioned and made it better than I ever imagined. I truly can't recommend Jodi enough.
---
A spectacular wedding
Reviewed on

11/01/2015
Jodi assembled a highly professional group of vendors for everything from the venue to the flowers to the videogapher. She had a personal and long standing relationship with each and every one of them. When the wedding weekend started, we were treated to a beautiful venue,... Read More attentive service, and, most importantly, we had no concerns about the logistics. The rooms we used were magnificently decorated, the band was just what we wanted, and every detail was arranged. Most importantly, the orchestration of the event schedule was awesome. It is no easy feat to deliver a well timed meal that allows ample time for toasts, videos, and dancing. Jodi Raphael delivered a spectacular wedding.
---
A perfect day
Reviewed on

11/01/2015
Jodi was amazing to work with. She thoughtfully listened to what we wanted for our wedding day. Her commitment to our event coupled with her ability to coordinate everything seamlessly made us feel completely taken care of on what could have been a stressful day. Her creativity... Read More is off the charts and she completely exceeded our expectations. Hire Jodi if you're looking for only the best!
---
Magical Wedding Weekend
Reviewed on

10/31/2015
Our daughter refers to Jodi Raphael as her "Fairy Godmother". We would recommend Jodi Raphael and her team to anyone. Jodi worked tirelessly with the bride, the groom, (who by the way was deployed to Afghanistan the year prior to the wedding), both mothers and with everyone at... Read More The West Point Military Academy. Most importantly, Jodi buffered us from all the challenges and stress. With over 300 guests the rehearsal dinner, wedding ceremony, wedding reception and brunch the following morning were completely elegant and magnificent. Our guests are still talking about it! The whole wedding weekend was not just glamorous, it was magical. From the moment we met Jodi, we knew everything would be perfect and it was more than we could have wished for or imagined!
---
Meet The Owner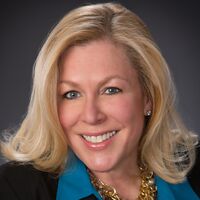 Jodi Rapahel
From choosing a venue to making menu selections, I pride myself in helping my clients all along the planning path. From the first minute that the guests arrive to dancing and dessert, the details need to reflect the feeling and ambiance that my client's desire. It is their opportunity to entertain their family and friends and it is my job to make their vision a reality. To check out some testimonials please check out my website at http://www.jodiraphael.com/testimonials/.