Home

Joe Mineo Creative
Details
Aisle Decorations, Centerpieces, Flower Girl Baskets, Pedestals, Plants, Vases, Chuppah, Wedding Arch, Wedding Decoration Delivery, Wedding Decoration Setup, Decorations + Accents, Flower Crowns, Bouquet Wraps, Bouquets, Boutonnieres, Corsages, Flower Alternatives, Flower Delivery + Setup, Flower Arrangements
Contact Info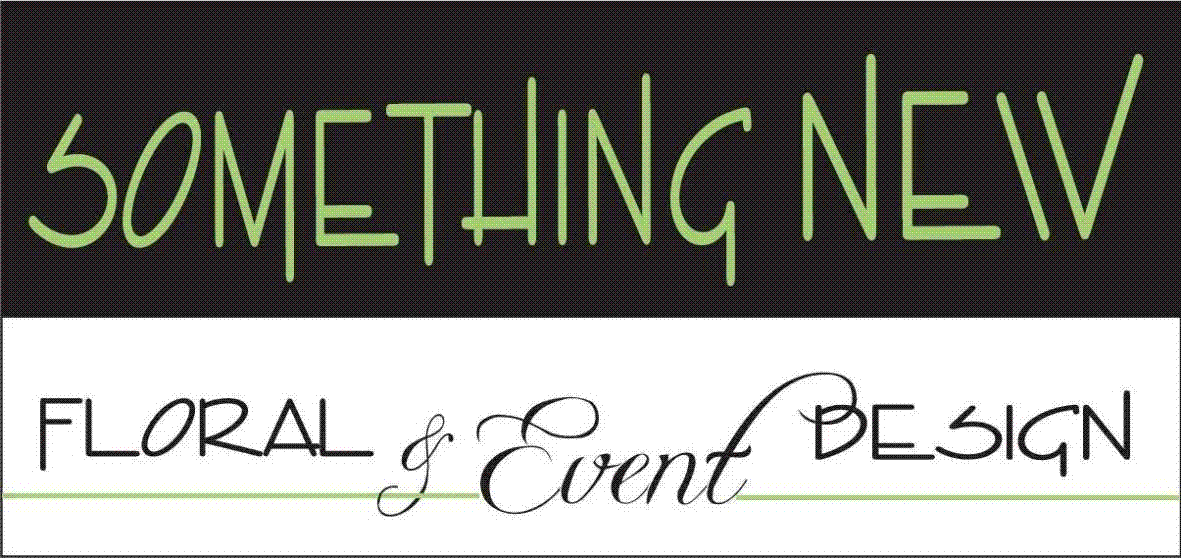 Reviewed on

3/06/2017
Brittany H
I was very excited to work with SNF. We had our consultation with Jody, they took a $1000 deposit in April, I called, emailed and texted SNC and Jody and hear nothing until November- when Jody LIED and I later found out that Jody was fired and there were no records we were ever... Read More there, no record of our deposit. Joe Mineo took over our event and wooed us, saying that their team would go above and beyond to make up for all of their mistakes. They were WAY over budget and WAY underwhelming on their prototype. I sent back suggestions and reiterated our budget and was told by Joe and Branden - the new guy - that "Maybe it's best you go elsewhere." As a client - I was FIRED from a service provider we paid for. I would NEVER recommend this florist to my worst enemy.
---
Reviewed on

2/22/2016
Lauren W
I've heard good things about Something New (other than their high prices) so I was very excited to possibly work with them. I had my consultation with Jodi and everything went great. It seemed like she was really understanding what I had wanted and was very willing to work... Read More within my budget. I was told that I would receive my quote in two days. TWO WEEKS went by and I hadn't heard anything. I've called multiple times and left multiple messages and haven't heard from anyone. Very unprofessional, very frustrating and a HUGE waste of my time considering I drove 3 hours for my consultation.
---
The Best in the Country!
Reviewed on

10/20/2014
Jenelle B
I can't say enough wonderful things about Something New! The staff is so great to work with and Joe (owner) is a genius! He made our wedding GORGEOUS! Every last detail was perfect. We had people from all over the country come (California, NY, Chicago, Boston) and everyone... Read More thought it was one of the most beautiful weddings they've been to. I will forever be grateful to Something New for giving me the wedding of my dreams and all within my budget.
---
Best in the Area
Reviewed on

10/20/2014
Alison Q
I used Something New for rentals. The product they provided was wonderful and priced to fit my budget.
---
Breathtaking classy barn wedding
Reviewed on

11/27/2013
Sara W
Joe listened to my vision and made it a reality. His team paid attention to every detail and made the experience painless. Here is my wedding video so you can see the amazing work they did! http://vimeo.com/80223182
---
Lovely
Reviewed on

10/30/2013
Maria M
Great to work with, very professional, great results. I got exactly what I expected from Something New, beautiful flowers and a breathtaking reception "look." I swear some of my flowers are still alive like 3 weeks after the wedding, and I could still just stare at my wedding... Read More bouquet. They are definitely on the expensive side, but you can do everything through them -- floral, rentals, linens, etc. so that was worth it to me.
---
The wedding of my dreams!!
Reviewed on

9/19/2013
Shannon M
I don't even know where to begin to express how amazingly perfect our wedding was!! I literally wouldn't want to change a thing; the minute it was over, all I wanted to do was do it all over again! It was certainly the wedding of my dreams; a fairy tale. The decorations... Read More Something New created for my reception were INCREDIBLE! It made me tear up to finally see my vision and ideas to come to life. The coral, peach and mint pinwheel display they created behind the head table was spectacular! The talk of the night! The head table design was beautiful and so unique; they used burlap and lace to tie in my Shabby Chic/ rustic theme and used big vintage candelabras with mason jars for the centerpieces. The lobby was also exactly what I wanted with the unique vintage key board, mint colored door with gorgeous coral flowers and burlap bows. I really can not say enough... everything was simply perfect! I'm pretty sure our guests are still talking about it :)
---
Brooks Wedding
Reviewed on

7/06/2013
Lynda B
Excellent service. Flowers, table arrangements, lighting and decorations were absolutely beautiful. Would recommend their services to all future brides we know.
---
Couldn't have asked for a better florist.
Reviewed on

10/26/2012
Kristen M
I just want to start by saying that I LOVE Something New Florist. They were ABSOLUTELY AMAZING to work with. The entire staff was helpful and friendly. I hired them to do all the florals for my wedding as well as decorating my wedding venue from centerpieces to ceiling... Read More treatments. It turned out amazing. Scott was awesome. He came up with great ideas and listened to what I wanted and stayed within our budget. They really know what they are doing there. They met with me 3 or 4 times to go over the plans and make decisions. They even do mock ups of the centerpieces for you, so that you can truly understand how things will work. I know a lot of people think they are expensive, but honestly they are not much more money than other florists. Plus I really believe that you get what you pay for. Scott and his entire staff really know what they are doing. I would go back to them again and again for weddings and parties.
---
Scott is a genius!
Reviewed on

9/28/2012
Joanna H
If you are a bride in the Youngstown area you MUST, MUST, MUST use Something New as your florist, they are hands down the best and you will not find better. I highly suggest asking for Scott, he was my florist and he made sure I got absolutely everything I wanted and that... Read More everything was beautiful and perfect the day of the wedding. He had wonderful suggestions without being pushy or trying to "sell" me anything I didn't need. Would reccommend Something New one hundred times over. Love them!
---
Amazing!
Reviewed on

6/26/2012
Whitney P
Something New was so easy to work with and they really brought my vision to life! Everything was gorgeous and I couldn't have asked for it to be more perfect! I would absolutely recommend working with them!
---
BAD EXPERIENCE
Reviewed on

8/18/2011
Diana D
At first, I had heard amazing things about Joe's work. But he really didn't listen to what I, the bride, wanted. Overall, he was a huge disappointment. I asked for NO PINK, there was quite a bit of pink in our flowers on our wedding day. I asked for sheets to be hung from the... Read More ceiling.THE DAY BEFORE THE WEDDING, he was told by the hotel he couldn't hang them if they weren't flame retardant. WHY DIDN'T HE KNOW THAT! Also, we were never reimbursed for that....Finally, the trees from which we hung our placecards, he added green vine to it, making them look like really ugly Xmas decorations (NOT what we agreed upon). Overall, so very disappointed. He was way overpriced.
---
Beautiful
Reviewed on

7/29/2011
Deb L
Beautiful flowers, helpful, creative ideas. They decorated our reception with shimaliers above the dancefloor that were gorgeous.
---
Very good florist
Reviewed on

3/23/2011
Kristin S
We used Something New for our wedding. Our wedding was very small and we thought some vendors might not give us the best service because of the size, but they were amazing. We just threw out some ideas and they came up with an amazing vision for the wedding. They handled church... Read More decorations, reception centerpieces, linens, and decor. The reception was absolutely beautiful, much better than I had even imagined. They were also very easy to contact, very helpful, and made sure everything was taken care of. Something New can be a little expensive, but we thought it was definitely worth it.
---
Amazing Flowers and Decor
Reviewed on

11/21/2010
Sonya B
Joe and his team at Something New were amazing. We had a very large Indian wedding this past summer and our guests were blown away by the wedding and reception decor. We still get compliments on the events. Joe has an amazing vision and he and his team worked very hard to... Read More make my dream wedding come true. I would definitely recommend them to everyone. Trust me, it may be a little more than other companies, but they are definitely worth it!!!
---
Wedding reception
Reviewed on

9/21/2010
Lindsay B
We had an outdoor wedding and did not need flowers for the ceremony. We however needed flowers for the reception. This man thinks big with big prices but go for his vision initally and then cut back on what is not necessary. I told him I wanted a vintage style wedding and I... Read More wanted to carry a bouqet made entirely of brooches and he certainly pulled through. He designed the bouqet at a fraction of the price I had seen in the magazine. He utilized the crystals I had and placed them on the tables, cake table, and place cars table. We rented linens from him an they helped to make the room. He is an expert and just listen to his opinions and rationale!!!! Could not have asked for a better florist!!! He also provided us with uplighting for the bar area with the dance floor. He knows his local venues and how to showcase them!!
---