Home

Josh Reiss Photography
About this Vendor
CANON AWARD WINNER: Best print of show, WPPI
With over 7 years experience in weddings, my passion is photography. Creating beautiful imagery is one of my favorite things to do. If you can imagine a professional who makes getting candid wedding photos easy and fun, you've come to the right place! Would you like to know that your wedding photographer has the skills of a photojournalist to capture your special moments? I come with years of experience shooting for the LA Times and LA Weekly, and specialize in composing beautiful images in the moment, along with any wonderful traditional shots you would like. Call for availability today!
Details
Artistic, Classic, Documentary, Dramatic, Lifestyle, Modern, Vintage
Bridal Portraits, Day After Session, Engagement
Getting Engaged, After Party, Rehearsals + Parties, Wedding
Destination Wedding Packages, Destination Weddings, Online Proofing, Digital Files, Printed Enlargements, Wedding Albums, Photo, Second Shooter Available, Social Media Sharing, Photo + Video
Contact Info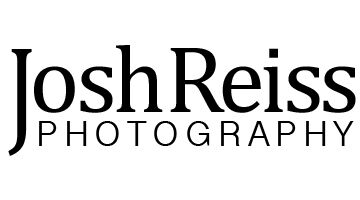 Reviewed on

1/18/2017
Leah T
Josh was absolutely amazing and such a pleasure to work with! His photos and photography style captured our wedding better than we could ever imagine. There were so many amazing moments and emotions caught on camera that we are so excited to have and look back on after the busy... Read More day. We will cherish the images forever! He puts his heart and soul into his work. He worked tirelessly through our entire wedding to get the best shots - we didn't see him sit down once, and he was always at the right place and the right time to get the perfect photo. We knew we were in good hands and let him take creative control of the look and feel in capturing our wedding day. We absolutely loved his energy, and he was always alert, upbeat, communicate, and attentive to our needs and wishes for each part of the ceremony and reception. In the end, the photos came out beautifully, and the retouching was done very tastefully to enhance the natural feel of the photos. We loved working with Josh and absolutely recommend him to anyone looking for a wedding photographer!
---
Reviewed on

12/10/2016
Brittany W
Josh Reiss is a master at capturing the magic of weddings and special events. I don't mean that lightly, I literally mean he has an uncanny talent for capturing the magic and excitement and emotion that is often a blur on your big day. Josh is the epitome of professional,... Read More creative, and trustworthy. He listens to you and collaborates on ideas on how to make your vision even better. He carefully caters his style to fit your event in the best way possible. There are moments at my wedding I would have never been witness to had Josh not been there with his keen eye. And it's not just "snapping a picture". Josh creates a scene that comes alive whenever you look back at it. Guests feel at ease with him because he isn't your regular wedding photographer who is simply there to collect a payment. Josh sincerely cares about his clients, the guests, and their happiness. It meant the world that he photographed our wedding the way he did. I will cherish these images for the rest of my life.
---
Perfect Eye, Committed to Professionalism, and Did I Mention FUN?
Reviewed on

1/20/2015
I am over the moon about the photos Josh Reiss and his team captured at my wedding! I have been a long time fan of Josh's work. He has an amazing eye for striking compositions and perfectly captures those moments that make an event unforgettable. Josh takes beautiful... Read More photographs, but what he really does is create art ... starring you! Josh's commitment to professionalism is unsurpassed. Right before my wedding, his car broke down in Nevada after shooting at Burning Man. This was my "It's a week before the wedding - is it time to panic?" moment. Josh assured me he wouldn't miss the wedding for the world. He ended up renting the extra gear he needed and coming straight to San Francisco for my big day! Considering he is an LA-based photographer, I really think he went above and beyond to make this happen for me. Josh and his team were an absolute pleasure to work with. They made me feel at ease immediately, and what I thought would be a stressful process was actually a lot of fun. They struck a perfect balance between letting moments unfold and providing the slight bit of direction to make a shot perfect. It was all seamless. My mother and I are still blown away by his ability to efficiently shoot group portraits. He took the bit of extra time to position everyone just right, and it makes such a huge difference in the photos. Whether he was capturing a beautiful moment between the bride and groom, corralling people for group shots, or shooting hilarious dance floor candids, Josh brought all his energy and a tasteful eye. I couldn't have asked for anyone who was so fun to work with, who I trusted completely. I would (and do) recommend him to anybody!
---
Reviewed on

7/27/2017
Stephen T
I'm not one to gush but I'm gonna. The wedding would not have been the same without Josh, Bree, and Scott there. Their energy was amazing. Josh captured ALL the shots without being intrusive. People loved them! And they are all just simply a joy to work with. Without them we... Read More wouldn't be able to see everything that happened on that magic day. In no small way, Josh is a bit of a hero for helping us pull it off and capturing it all. And once the preview gallery was posted to Josh's Facebook page…the accolades from friends just keep coming in. There is something magical about the images that Josh and his team were able to capture. They bring the emotions, feelings, and experience rushing back to the forefront of mine, my husband's, and our friends and families' minds. Magic. Thank you. I cannot say it enough. Thank you, thank you, thank you.
---
Reviewed on

4/28/2017
Anne-Marie H
Josh Reiss is amazing!!!! There are a million different ways to say that, and yet none will truly capture what it's like to work with him. Before booking with Josh, I remember looking through his portfolio on the Knot and telling my fiancé, "I want our wedding photos to have... Read More this kind of spirit." If you've flipped through some of his work you will see that each image is a story in itself and that many of them carry a sense of humor. He really has mastered capturing your moments while turning them into pieces of art. We just got back our engagement photos and our mouths literally dropped. Each and every image has craftsmanship written all over it, and we couldn't be happier. We had a beach shoot with a lot of rocks and cold water. None of this phased him or his assistant. They were in the water and on the rocks, all while making sure that my fiancé and I were enjoying the shoot at the same time. This kind of dedication is more than professionalism; it's a deep care for others that you are immediately aware of when you first meet him and that inevitably puts a shine on his photos. I believe this is what makes his work spirited. Needless to say, we cannot wait to have him at our wedding! We 100% recommend Josh to everyone!!!!!
---
Reviewed on

1/26/2017
Crystal F
In an industry where people are looking to take advantage, I found Josh to be not only incredibly trustworthy but an incredible photographer. He was fully present at my wedding and is very personable so it was easy for myself, my husband and our guests to be comfortable around... Read More him. We were able to enjoy the evening knowing he was getting the right shots. I asked for a lot of candids and was very pleased by his creative eye and the emotion he was able to capture. I've heard horror stories of photographers for example, neglecting to get a picture of the bride and her mother and then blaming the bride for "forgetting" to mention it. I felt like Josh was the one keeping everyone on track and making sure he got the shots he knew I wanted. My only regret is that I didn't have more time to give him to take "posed" photos because of the timeline of my event. Nonetheless, he truly captured the moment, the emotion and his photos especially of our ceremony are iconic. During the event I forgot he was there, which is a good thing as he is supposed to be kind of like a fly on the wall to document. I couldn't have asked for a better photographer and will be using him for other events.
---
Reviewed on

12/26/2016
Dace S
Thank you Josh!!!! I'm giving you 10 STARS!!!! YOU ARE THE BEST!!! Thank you for being so great to work with and understanding of how important it was to us to have our sunset pictures on the beach even though we had very very very limited time frame between end of the ceremony... Read More and the winter sunset!!! Thank you for making it possible!!!! The pictures are AMAZING!!! And the formal pictures are unbelievable!!! Our family and friends and even all the children are smiling straight at your camera and not even one person is glancing away to someones cell phone camera!!! You also so very greatly captured all those little special emotional moments, feels like those pictures can speak and tell that special story!! I most definitely recommend Josh for your wedding !!! It's a guarantee of a worry free event, you won't need to manage him, he knows his trade. He is very professional, but also great to work with and you can TRUST him completely!!! Those are the kind of perfect pictures you would want of your wedding!!!
---
Excellent work!
Reviewed on

1/26/2015
Josh did an excellent job of interviewing us on what we wanted for our wedding. The photos look like a magazine fashion shoot! We are very happy with our pictures and would recommend him highly on his quality work!
---
Great Photographer!
Reviewed on

1/21/2015
Jessica C
You never really know what's going to be important to you after the wedding is over, and the guests are gone, and the planning notebooks are filed away. There are so many details that I don't remember in the flurry of that day, but thanks to Josh Reiss Photography, I have... Read More beautiful photographs that captured the little details that escaped my memory. Josh isn't your standard photographer -- he'll do the standard wedding shots with family, bridal party, etc really well! but that's not what sets him apart. He captures the moments -- all the little special moments in your wedding that you don't even recognize are happening throughout all the chaos of the day. When I looked through all the photos, what struck me is that I wasn't just looking at a group of well-composed photos and staged beauty shots. Instead, I was brought right back to all the inside jokes and funny moments, all the touching little things that happened at the reception. I was brought right back to how I felt that day. And that, let me tell you, is something that not everyone can do. He's got a great eye, and a great sense for what's important to his brides. He was more than accommodating in every way. He got all the shots on the shot list I gave him, plus so many MANY more that I'm so glad he had the foresight to capture. He was so great at getting my camera-shy husband to relax in front of the camera. His personality puts you at ease and makes you feel like he's been a family friend for years. That familiarity you feel with him really reflects in the photos. There's an intimacy that's captured that's really special. I'm so glad we went with Josh Reiss. Honestly, it was one of the best decisions we made for our wedding.
---
Meet The Owner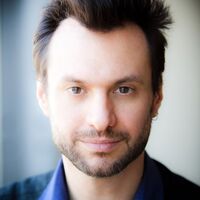 Josh Reiss
I have so much fun with people! If you're looking for an artist with great listening skills, we'll have a great time together. I've been creative my whole life, with a career encompassing special effects and computer graphics (ever see Monsters Inc's ice cave? I built that in 3D!). I discovered an enjoyment of capturing special moments, and started capturing events for the LA Times and LA Weekly. And most importantly, I value listening, and helping. When we work together you'll find someone both there making sure your event is captured wonderfully, and listening to what you value most.